We use affiliate links. If you buy something through the links on this page, we may earn a commission at no cost to you. Learn more.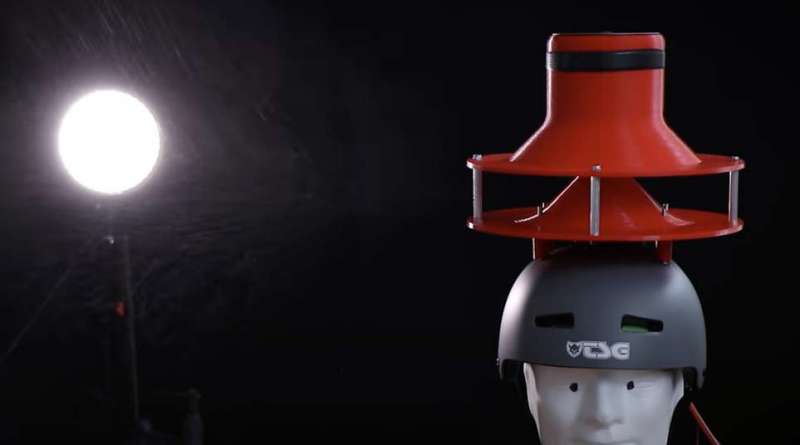 NEWS – If it's raining, you need an umbrella to stay dry, right?  Not according to maker Ivan Miranda.  He 3D printed a motorized hat with an internal propeller that uses a curtain of air to keep the rain off.  Ivan does a fabulous job of walking through the engineering process, explaining how he designed his gadget and iteratively improved it until it worked (mostly).  It's an 11-minute video on YouTube, and well worth your time.
Have any ideas for an even better solution?