We use affiliate links. If you buy something through the links on this page, we may earn a commission at no cost to you. Learn more.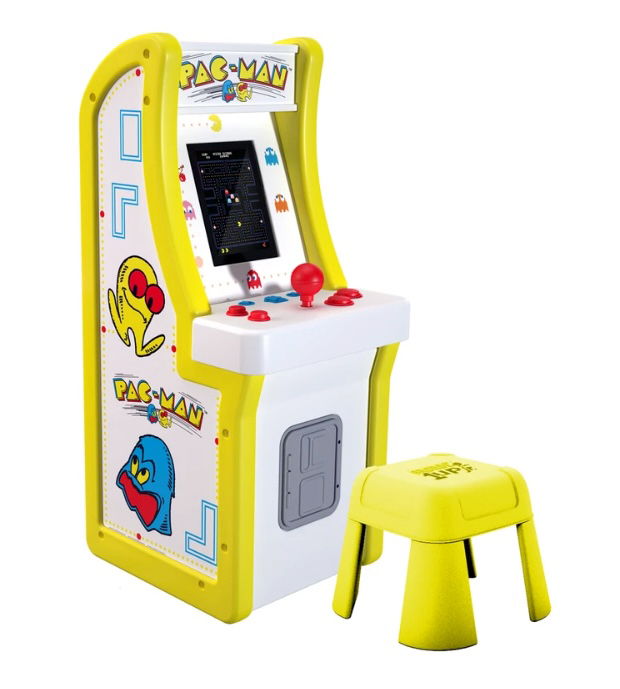 NEWS – I remember feeding quarters into arcade games like Centipede, Gauntlet, and Astroids. Those were fun times! There aren't many arcades around these days and that's just sad. Make things happy for your kids with Tastemaker's Arcade1Up Jr. line of 36-inch tall arcade game consoles designed especially for kids ages 4-8 years old. There's a PAC-MAN and a PAW Patrol game unit that features oversized controls, slowed-down gameplay options, and unlimited lives.
The PAC-MAN game has 2 other games on the unit that include Dig Dug and Galaga. The PAW Patrol game which is based on the popular children's TV series also has three games that include PAW Patrol Chase is in a Race, PAW Patrol Off Duty, and PAW Patrol Pups on the Go.
These gaming consoles require no assembly and will be nostalgic for you and just plain fun for them. Arcade1Up Jr. PAC-MAN will be available October 15th and Arcade1Up Jr. PAW Patrol is set to launch on November 15th. Head over to Arcade1UP.com to add your name to be notified as soon as you can order.