We use affiliate links. If you buy something through the links on this page, we may earn a commission at no cost to you. Learn more.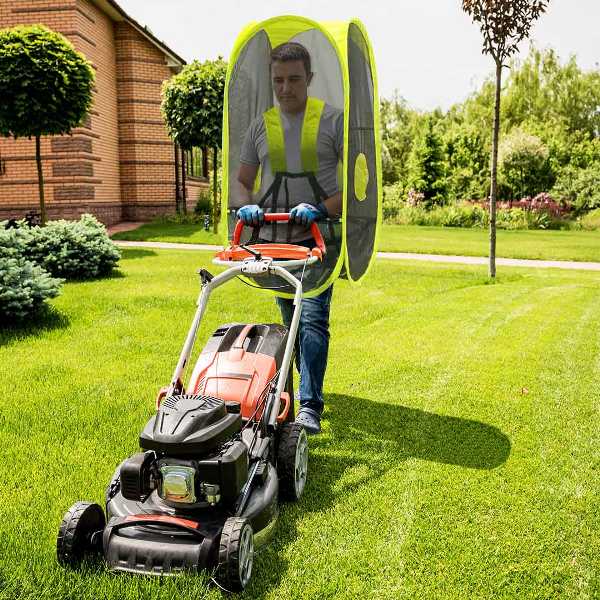 NEWS – So the WalkinPod Mesh with Bug-Screens is a real thing. I did a double-take and started laughing when I first saw the photo in a CNET post. Apparently, the product was released in preparation for the Brood X cicadas. I commented to my husband that it looks like someone flipped a mesh clothes hamper upside down and put it on.
In addition to protecting people from cicadas, I suppose it might also work in keeping insects away from those who are sensitive or allergic to insect bites/stings without the need for any insect repellants. You might get some strange looks, so you'll also need a healthy what-the-heck/I-just-don't-care-about-what-the-neighbors-think type of attitude.
The WalkingPod Mesh with Bug-Screens is made using fine-gauge mesh material. The areas around your arms and body are cinched to keep insects out, it has a zipper in the front if you'd rather grip a lawnmower from the front of the pod, and it comes with backpack-style adjustable straps for the perfect fit (I'm laughing as I write this). The WalkingPod Mesh with Bug-Screens comes in one size (adult) and is available from Under the Weather for $89.99 (really?!?) and Amazon.