We use affiliate links. If you buy something through the links on this page, we may earn a commission at no cost to you. Learn more.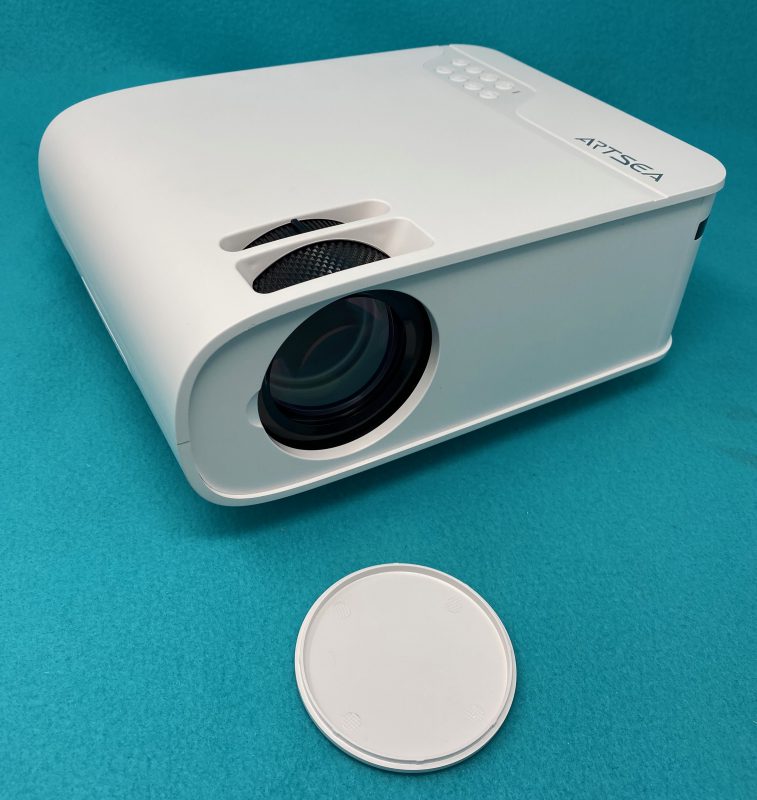 REVIEW – There was a time when groups of people would get together for viewing parties in the same location. While that's not happened in a while, things seem to be pointing back in that direction lately. And to provide the center of entertainment, Artsea has released a projector that you may want to consider for your large-scale productions. It's their model W25, and I was sent one to test out.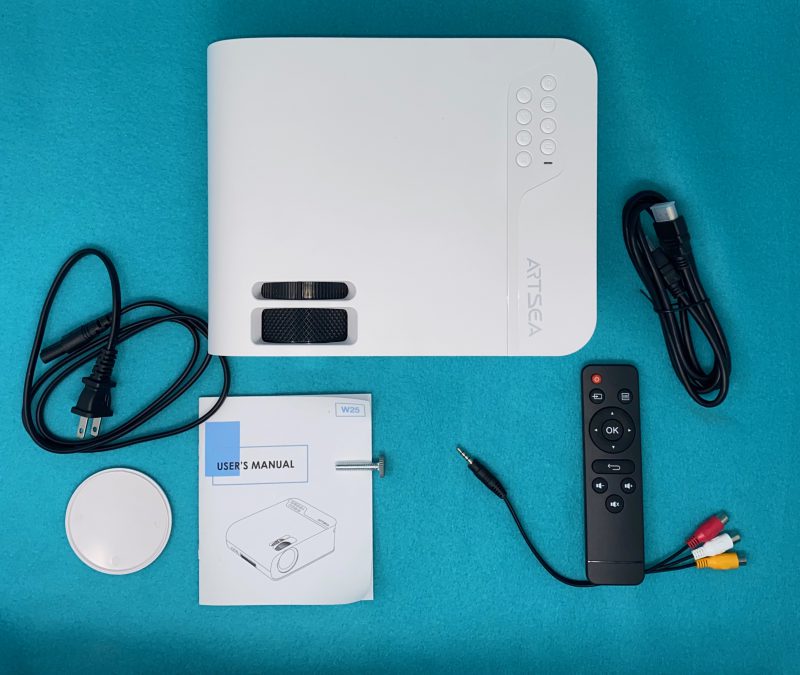 What is it?
The Artsea W25 Projector is a light, 1080p projector with multiple wired and wireless inputs and audio output.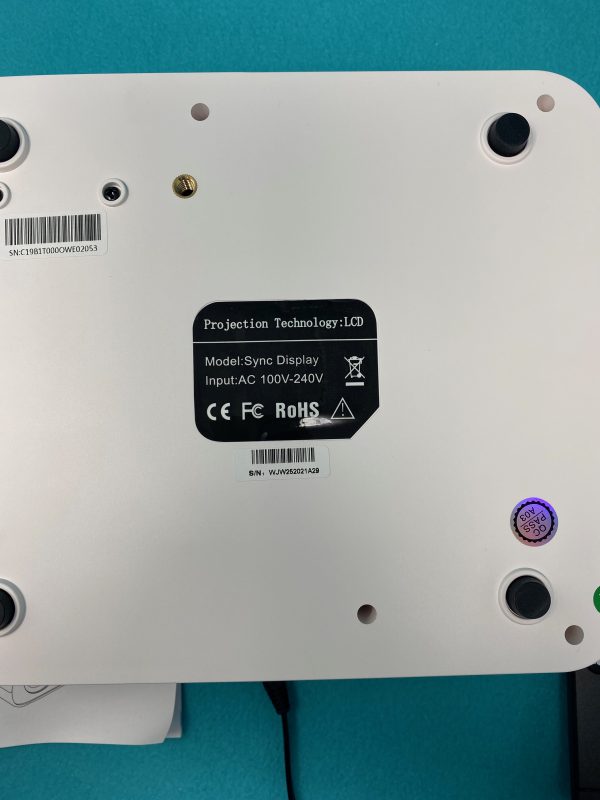 What's in the box?
Artsea W25 Projector
Remote (no batteries)
Lens cover
Video/Audio break-out cable
Power cord
HDMI<=>HDMI cable (4')
Adjustable thumbscrew foot
User Manual
This may be a promo, but mine came with a simple 100" screen with plastic clips for mounting to a wall with foam tape.
Hardware specs
From Manufacturer's Amazon Listing
Groundbreaking 5G WiFi Projector
1080P Ultra HD Resolution.
HiFi Stereo Surround Speaker & Cooling System
IMAX 300" Projection Size
Compatible Devices & Professional Tech Support
Design and features
The Artsea W25 projector is fairly compact, at 9.5" x 7.5" x 3.5". It weighs only 3 pounds and 10 ounces (without the cables). The side with the lens has a 2.75" opening, with a snug-fitting lens cap. Immediately behind the lens opening on the top is a focus wheel and a slider for keystone correction. (This only adjusts the image vertically. If your projector is off-center, you're on your own with the horizontal adjustment!)
Setup
Turning the Artsea W25 Projector on, you're shown a Setup screen with icons and directions to guide you to attaching your preferred source of video.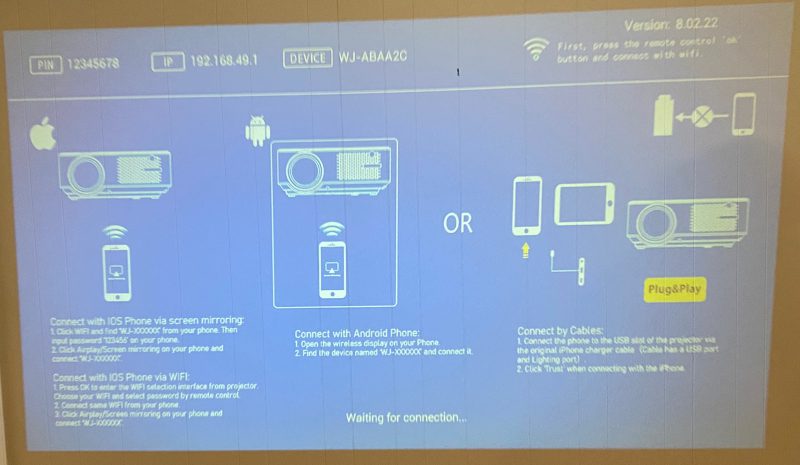 Performance
The projector lights up and is visible in bright LED lighting in my family room. The pictures of the screen in this review are all shot with the ceiling lights on. This room looks like daylight when they are on.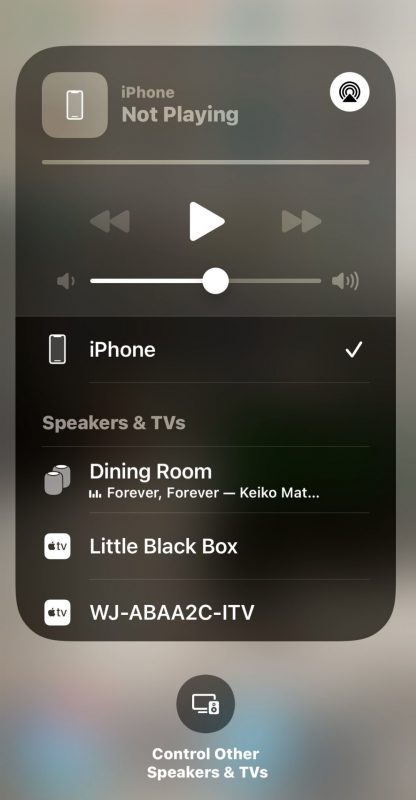 Connecting to my iPhone (11 Pro Max) to the Artsea W25 Projector was pretty easy, but I could not get any media to play over the wifi link. I connected the projector directly to Wifi easily as well (typing my 21-character password with the remote scroll wheel – yuk!).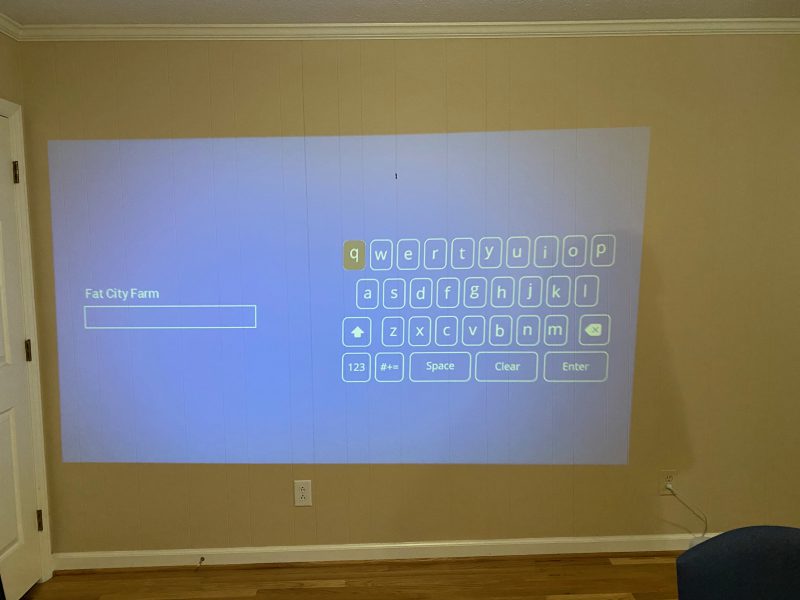 This made the projector show up on my HomeKit network like another AppleTV, but it still never connected. The "Waiting for connection" box would just float around the screen.
I also tried the "Use your charger cable" option. This resulted in the video on my iPhone failing to load. I could have it playing fine, then plug in the Apple charging cable, and the video would stop and never show up on the screen.
The only way I could get an image to the Artsea W25 Projector was to plug in the Apple Digital Media adapter (which is an Apple part I happen to have, not included with this product) and connect that to the projector with an HDMI cable. This mirrored the screen quickly, and had no lag or syncing problems.
Once I finally got the video to play through the Artsea W25 Projector, the sound played through the projector as well. (Thanks, HDMI!) While the speaker is fine for those sitting in the same room, you'd want to use a larger speaker if you're outside or in a large-ish room. There is a .125" jack to attach a speaker, or, if you need RCA output, you can use the included break-out cable.
What I like
Almost Instant-on
Bright, clear image, even with lots of ambient light
Inputs are easy to access
What I'd change
Other input methods should work
Digital, 4-way keystone correction would be nice
A carrying case or dust-proof bag
Final thoughts
I am impressed with the speed of startup, the brightness of the image, and the build quality. The software/firmware that connects the various ports/systems needs a bit of work. But if you're willing to use an HDMI cable, the Artsea W25 Projector will play it nicely.
Price: $229.99
Where to buy: Amazon
Source: The sample of this product was provided by Artsea.