We use affiliate links. If you buy something through the links on this page, we may earn a commission at no cost to you. Learn more.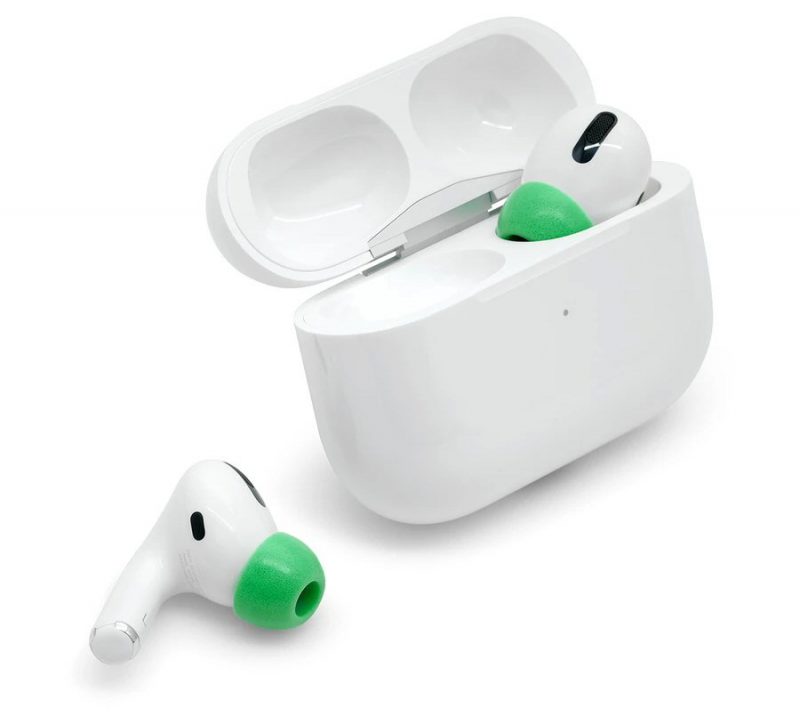 NEWS – "Eh?  What's that ya say?  Speak up, dude, I can't hear you 'cause these new tips for my AirPod Pros fit so darn good."  That's the scenario Eartune Fidelity UF-A aims to create with their soft, easy-to-install memory foam ear tips that are exclusively made to fit AirPods Pro.  You can hear about the detail below.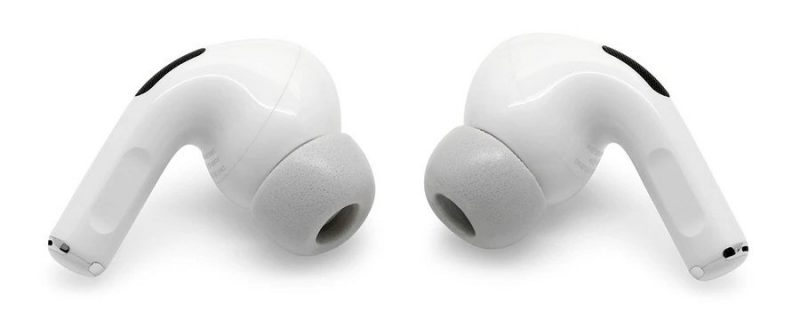 While the factory-installed silicone ear tips of the Apple AirPod Pro earbuds fit most people pretty darn well, the memory foam retention properties of the Eartune Fidelity UF-A's foam ear tips conform to your ear canal in a more customized way, resulting in an enhanced seal.  This further blocks ambient sounds, so you hear less jackhammering, dog barking, and those other latte-sippers in the coffee shop yammering.  This seal also provides soft yet firm comfort and improves the quality of the sounds you hear, from music to movies to podcasts—sharper highs, deeper lows, and everything thing in between.

The Eartune Fidelity UF-A ear tips are easy peasy to attach to your AirPod Pro via a combination of a silicone mount in the foam ear tip and a mating mounting buckle that replaces the AirPods' factory-installed silicone tip.  Although I have to say that mounting "buckle" is a bit of an odd name for this component, its design includes a wax guard to help keep your nasty earwax from gunking up your expensive AirPod Pros.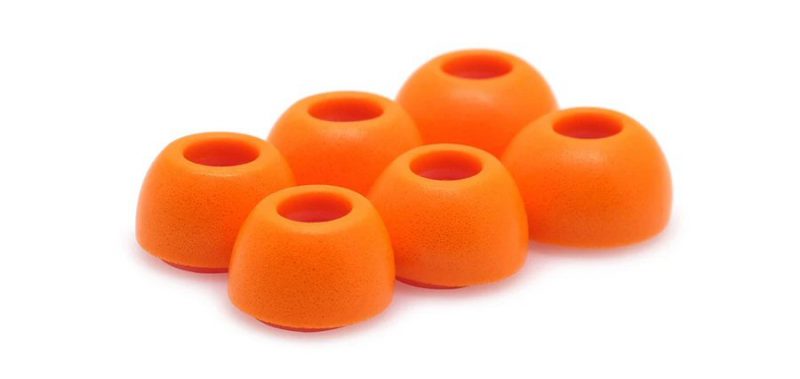 Eartune Fidelity UF-A memory foam ear tips are available in eight colors, so if you can't find a color you like, well, you're probably just too picky.  You can choose from Small, Medium, or Large size packs and each pack includes three pairs of tips, in case you are prone to losing them or your dog is prone to eating them.  Or, if you are some kind of mutant (in a more normal kind of way and not in a more X-Men kind of way) and need a different size for each ear, Eartune has you covered with a pack that includes 1 pair each of the three sizes. All packs are reasonably priced at $19.99.  Visit Eartune or Amazon for more info or to order.