We use affiliate links. If you buy something through the links on this page, we may earn a commission at no cost to you. Learn more.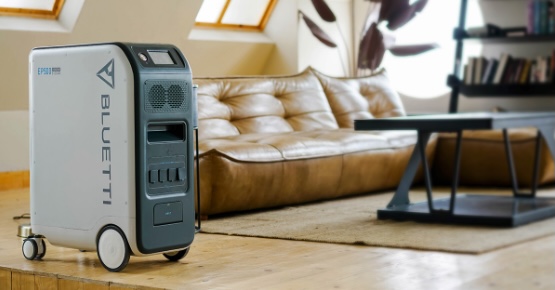 CROWDFUNDING NEWS – Yesterday BLUETTI launched their Kickstarter campaign for their new EP500 & EP500Pro Power Stations and they have already received over 2.2 million dollars. I guess this shouldn't come as a surprise because their previous campaign from last summer for the BLUETTI AC200 power station (<- click that link to read our review) earned a whopping 6.7 million dollars. This really goes to show just how much of a demand there is for this category of product.
More than ever, people are seeking ways to be self-sufficient so they do not have to rely on the power grid. Just look at what happened in Texas last month and it shouldn't be a big surprise. With the BLUETTI EP500 and EP500 Pro Power Stations, you can keep your gear and even your home appliances like your stove and AC unit powered on when severe storms cause power outages.
With a 12V 30A output port, van lifers and the RV crowd will find the BLUETTI power stations to be the perfect backup solution for power while on epic road trips.
Another cool feature is BLUETTI's exclusive B-Lynk connection technology that you can use to easily monitor your EP500's status and adjust its settings no matter if it is right next to you or a thousand miles away.
BLUETTI says that they will ship the EP500 in August and the Pro will be shipped two months later in October. After backing their crowdfunding project, you'll get a 3-year warranty out of the box, and by
paying an additional $699, you can increase the warrant to 5 years.
Where can I find more info?
The BLUETTI campaign ends on 5/22/20 and they blasted past their funding goal of $10,000. You can pre-order a BLUETTI EP500 starting at $3159 (early bird pricing). After the BLUETTI campaign ends, rewards are estimated to start shipping in August 2021. Visit their Kickstarter page for all the details.
https://www.kickstarter.com/projects/bluetti/bluetti-ep500-and-ep500pro-the-new-era-of-home-backup-power
Never miss one of our posts again. Sent MON, WED, and FRI with the latest gadget reviews and news!