We use affiliate links. If you buy something through the links on this page, we may earn a commission at no cost to you. Learn more.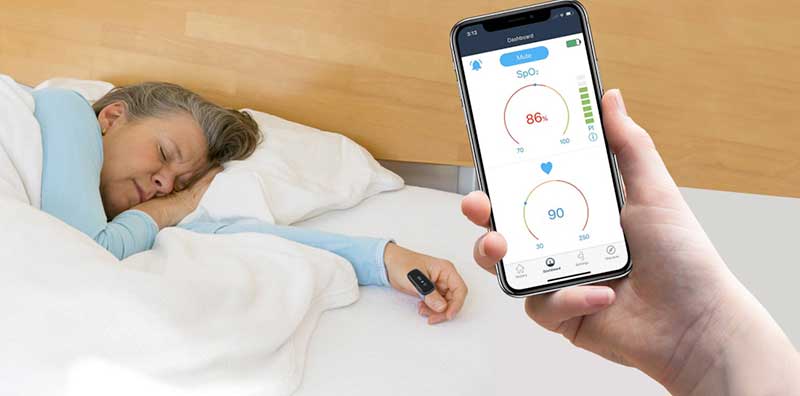 NEWS – With the way things have been the last year with COVID, it can be difficult to visit our family members and when those loved ones have health problems, the distance between us can be more stressful than usual. That's where gadgets can make your life and your family's life easier. Wellue's Oxylink is an interesting wearable health device that tracks the wearer's oxygen saturation (SpO2) levels.
Sold as the Oxylink Basic or the Oxylink Remote, both versions come with an O2 meter that you wear on your thumb or index finger. This meter continuously records oxygen levels and the heart rate of the wearer. It will even let you watch your real-time pulse strength on the meter's built-in display. A PI (perfusion index) column beats when your heart beats. The higher the PI column, the stronger the pulse strength.
The Oxylink meter connects via Bluetooth to your smartphone and the Wellue app transmits the data from the meter to show reports and also can send alerts when readings are not within the normal range.
Where the Wellue shines is with the Oxylink Remote version of the product which comes with a remote linker. The linker allows others to monitor the readings of the meter remotely in real-time. That means that you can make sure that your parents, grandparents, and other family members who have an Oxylink device are doing ok even if you're 1000's of miles away.
You can buy the Oxylink Basic for $118.00 and the Oxylink Remote for $209.00 from Wellue.com.