We use affiliate links. If you buy something through the links on this page, we may earn a commission at no cost to you. Learn more.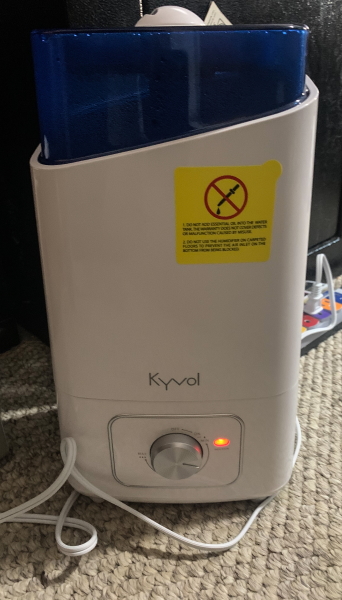 REVIEW – I live on the East Coast of the United States. Every winter, it seems like our home and heating system result in a humidity issue and everyone in the house starts to cough, have dry throats, stuffy noses, and nose bleeds. We have found that a good humidifier is a cure for this experience. So, I am always on the lookout for a new and capable humidifier. For this test and review, I am taking the Kyvol HD3 Cool Mist Humidifier for a spin.
What is it?
The Kyvol Vigoair HD3 Humidifier is a 4.5 liter Cool Mist Humidifier that is also quiet at 26dB. It features a rotatable 360° nozzle and can maintain comfortable humidity for up to 75 hours.
What's in the box

1 x Kyvol HD3 Cool Mist Humidifier
1 x Dustproof Sponge
1 x Cleaning brush
1 x User Guide
Design and features
Features
75 HOURS RUNTIME: With 4.5L large capacity, Kyvol HD3 humidifier for bedroom could run up to 75 hours at low mist level, even up to 13 hours at high mist level, left whole night for a large room up to 40m²/430ft², no refill requirement
SUPER QUIET BEDROOM HUMIDIFIER: Upgraded ultrasonic humidifier reduces the working noise to 26dB, no dripping noise, quiet near falling leaf, BPA free material, perfect for bedroom, baby room nursery and kids, or office, home
AUTOMATIC SHUTDOWN PROTECTION: To make sure the humidifiers safety and prevent the machine from overheating, it will automatically shut down when the water level is low, the smart led indicator will also turn to red for kind warning
25.6in HIGH MIST: Designed with 360°rotating Nozzle and 270°dial nob controllable, the mist level could run up to 25.6 inches at high mist level, 5-8μm atomized particles evaporate quickly, won't wet your desk, a considerable humidifier for your choice
MULTIFUNCTIONAL COOL MIST HUMIDIFIER:HD3 humidifier could create a lot of moisture, making the air much smoother and cleaner to breathe in, which not only has a temporary relief for a cough or stuffy nose but also could be used for plant, worked as a plant humidifier
Specifications
Capacity: 4.5L – No frequent refill
Working Time: 13-75 hours
Applicable Area: 215-430 ft²
Noise Level: 26dB
Material: BPA Free Material
Rotation: 360° Rotating Nozzle – Get plentiful coverage
Filter: Dustproof Sponge Filter – Refresh your air
Operation: Dial Knob – Customize the mist
The main and only controls for this device are via a knob that is located on the front lower half. There is a clear top with a handle and a rotating nozzle to control the direction of the mist.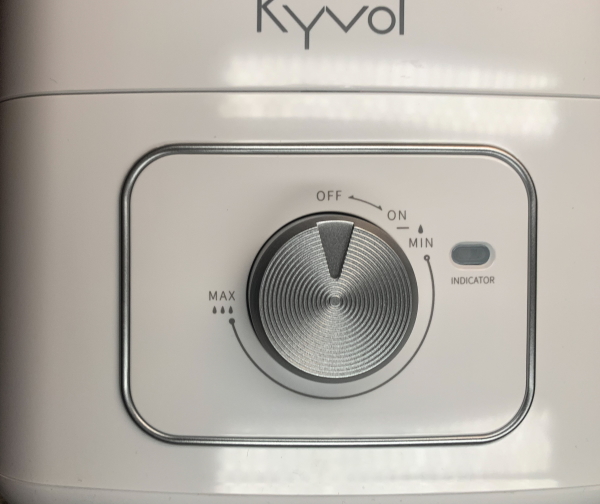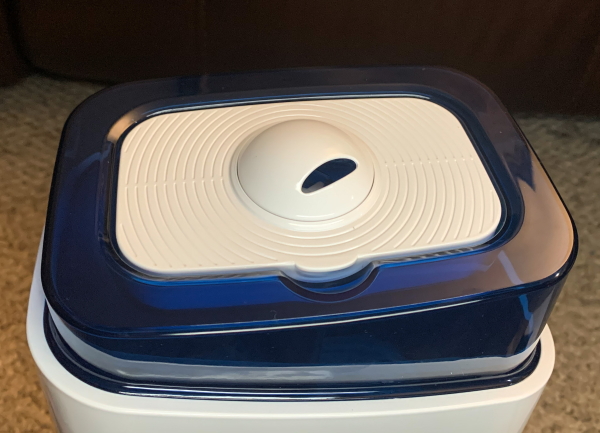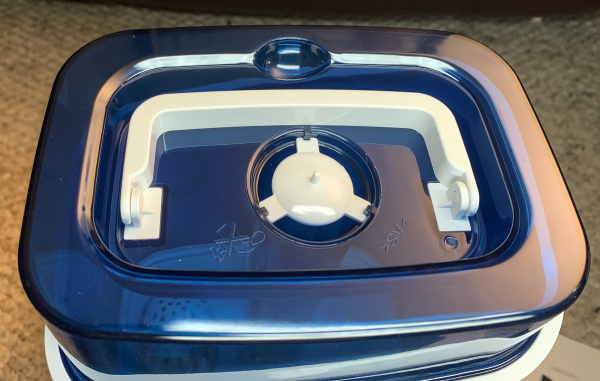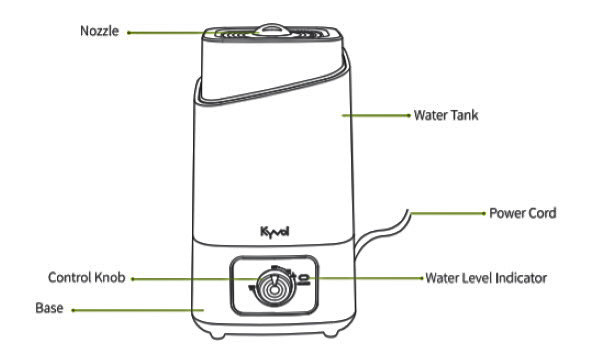 Most of the mechanism for this humidifier is l0cated in the body of the lower half of the device and the parts and functions are illustrated below.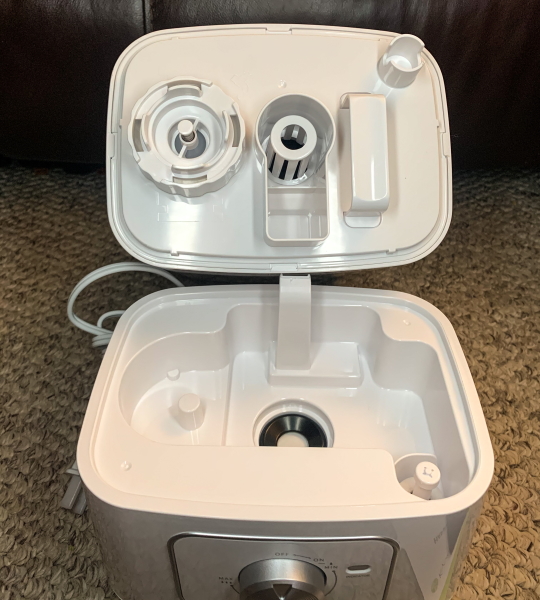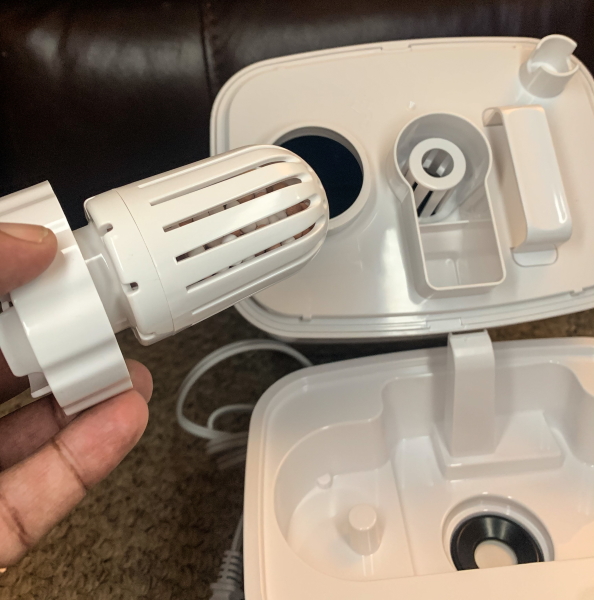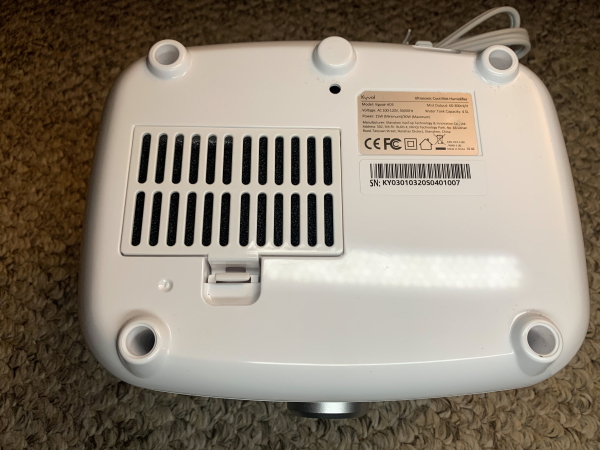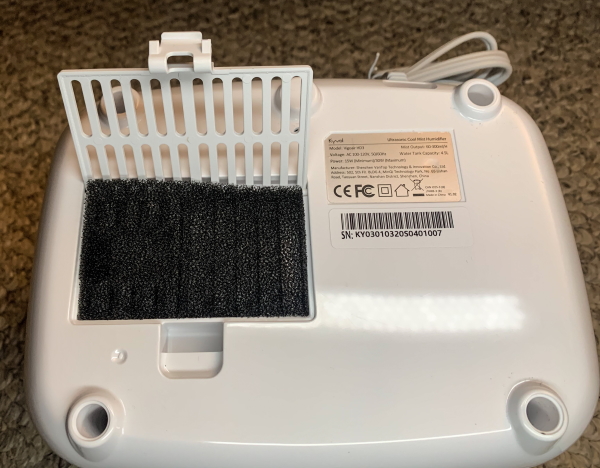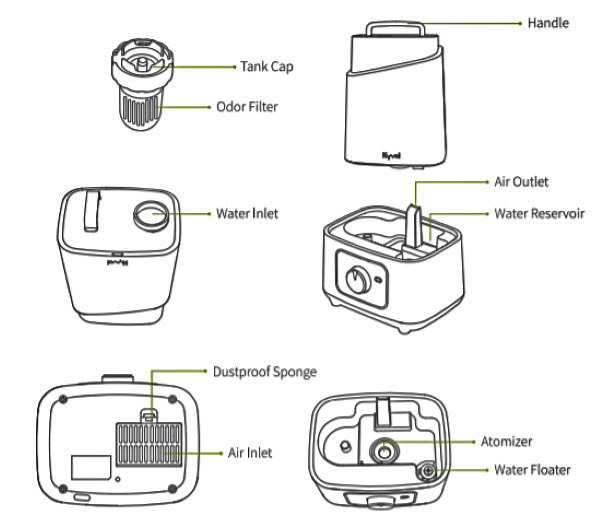 Performance
Benefits of a Humidifier
Improve your air quality
Alleviate stuffiness
Enhance your sleep
Moisturizes skin and hair
Boost your health
Rejuvenate Your Day
Moisturize lovely plants
This humidifier is easy and straightforward to fill and operate. Like most humidifiers, it contains a replaceable filter. Unlike some other similar devices that I have tried, this one makes filling and refilling the water an easy process by allowing you to fill it with the base in an upright position. Others that I have tried require you to remove the tank and turn it upside down to fill it. The following shows the steps to prepare this humidifier for use.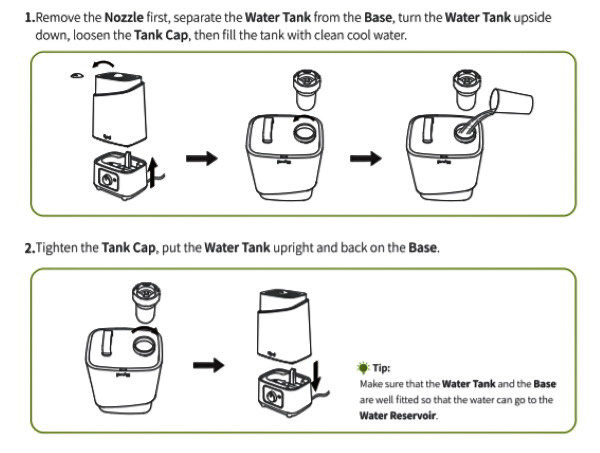 This humidifier works well for most scenarios in my household, but I have found that at times I need to add warmth to the mist, or at times I only want it to operate for a specific length of time. There are no controls to do so nor does it offer the warm option as compared to other humidifiers that I own, albeit that the device I am using for comparison is almost triple the cost of this device.
The photo below is of the controls of another humidifier that I use in another room. As you can see, it offers several options to tailor the experience to more accurately address your needs.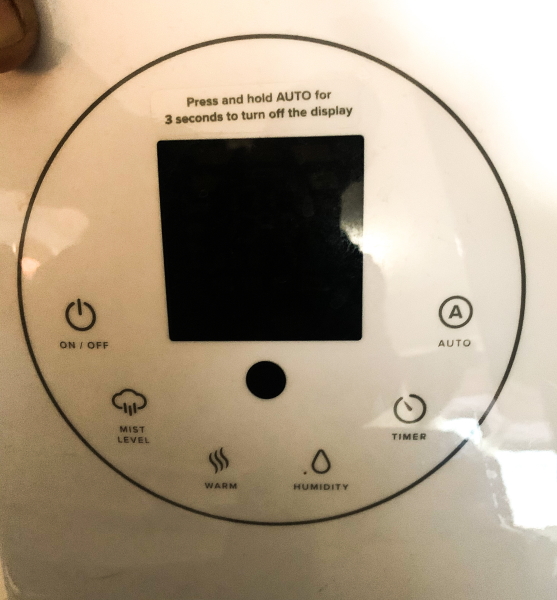 Otherwise, this humidifier provides a consistent cool mist at whatever level you set it, and does last through the night without any issue. It is very quiet and does not leave the area around it wet as some other devices do. I tend to refill the tank each night to ensure the best opportunity for a restful night.
Kyvol also lists other benefits of using this humidifier that include moisturizing your skin, hair, and plants. 🙂
What I like
The build quality
The consistent level of steam
The overall consistent performance
It looks good in a room
What I'd change
Final thoughts
The Kyvol Vigoair HD3 Cool Mist Humidifier is well built and works consistently with no large variances in the level of steam it produces. if you suffer from a stuffy nose, nose bleed caused by issues with humidity and coughing, and a dry throat when sleeping, this humidifier would work for you. If you need to dial-in the level of steam for a more specific use, this device does lack those more customizable controls. However, IMHO, for the price this is a very good buy.
Price: $39.99
Where to buy: Amazon
Source: The sample for this review was provided by Kyvol.