We use affiliate links. If you buy something through the links on this page, we may earn a commission at no cost to you. Learn more.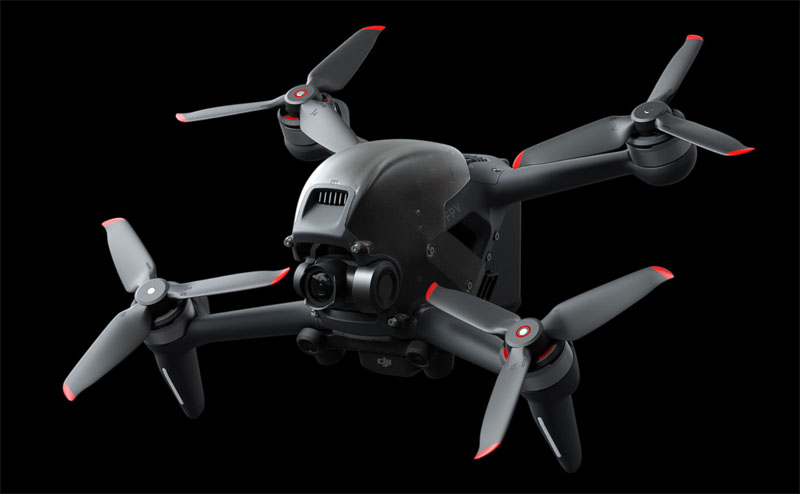 NEWS – DJI, the leading civilian drone manufacturer, is back at it, releasing their newest pricey toy for gadget-lovers, the DJI FPV.  FPV is an abbreviation for "first-person view".  Unlike most consumer drones where the pilot watches the drone's view on a screen, the FPV puts the pilot right on the drone thanks to an included headset. Think of it as virtual reality, except that there is some real reality since it is a real drone.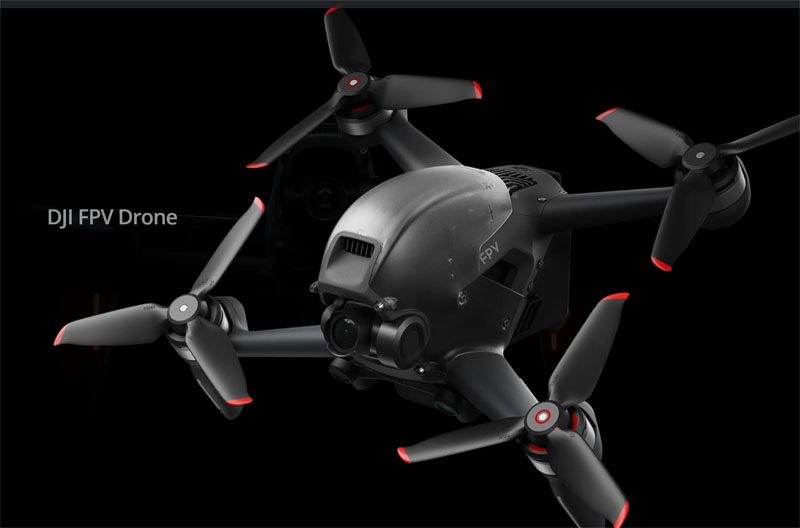 The drone itself is a bit of a departure from DJI's current designs.  It is modular, meaning when you eventually crash it, you can swap out the shell, gimbal, arms, etcetera, on your own.
It is available in gray or green.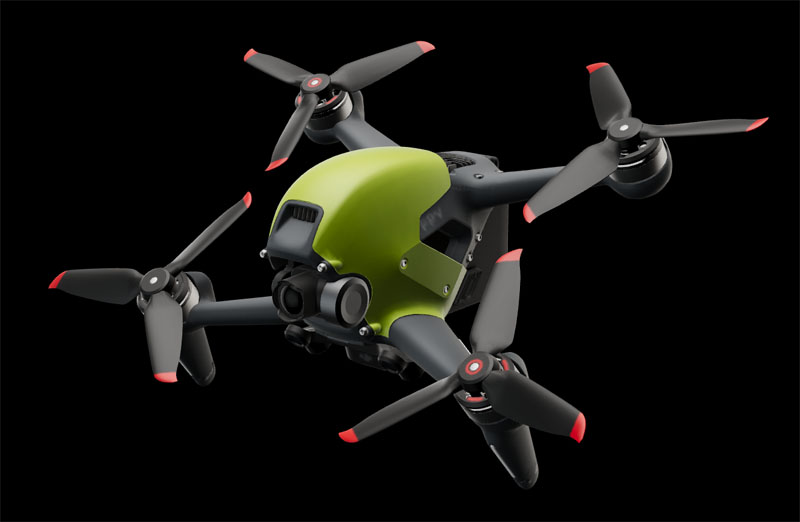 It comes with a controller – it looks pretty similar to other DJI controllers.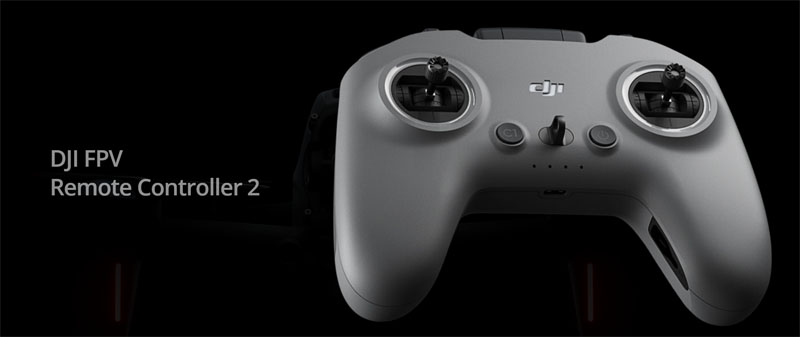 Here's the new part – the goggles.
Never miss one of our posts again. Sent MON, WED, and FRI with the latest gadget reviews and news!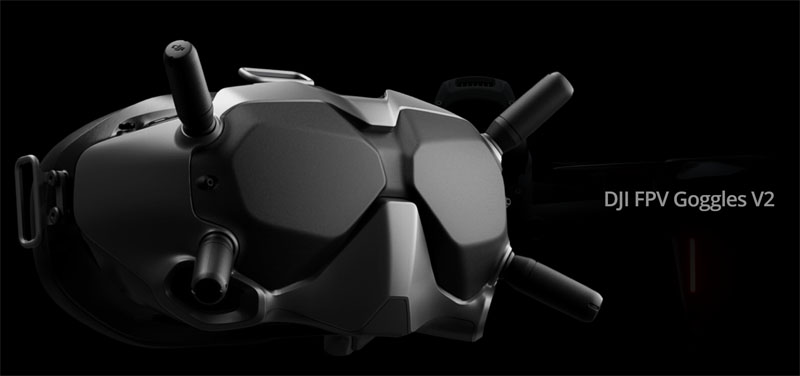 These low-latency goggles give you a first-person view, just like you're sitting in the cockpit of the drone. In addition, you'll look really stylish!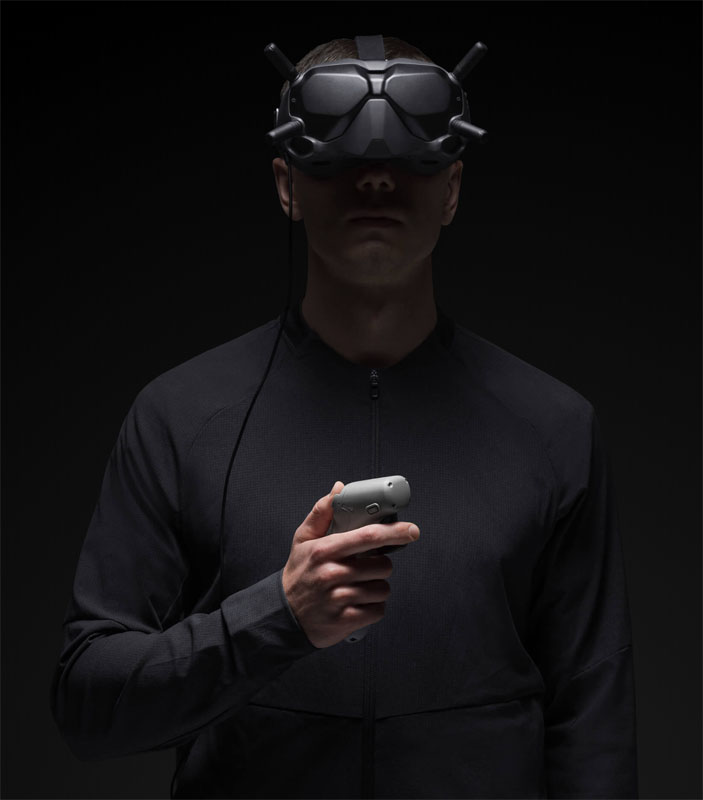 Notice the controller in the photo above.  This is another new item in DJI's bag of tricks. It is called the DJI Motion Controller and it adds a totally new dimension to drone flying.  Along with some standard controls, the controller responds to motion, meaning that you can turn the drone simply by turning your hand.  It is an extra-cost item but I think that it will be popular.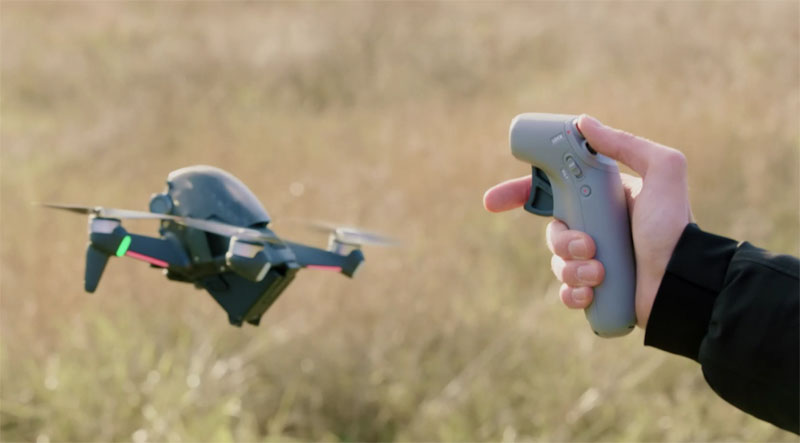 Another cool feature is called "Audience Mode".  By pairing an additional set of goggles, you can virtually bring a passenger along on your flight.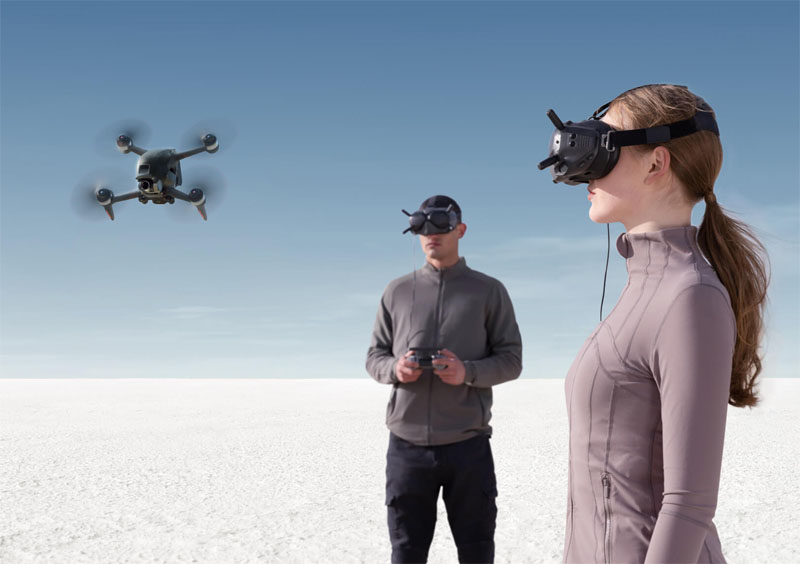 There are now three flight modes, N, S, and M.  New is for newbies, and speeds in all directions are limited. S – I assume for sport or standard – ramps up the speeds.  M – I'll guess for maniacs – essentially takes all the limits off.  What does that mean?  Max acceleration in M-mode is claimed to be 0 – 100KPH in two seconds.  That's accelerating from a standstill to 62+MPH faster than a Tesla Model X Performance.  That's crazy!  In M-mode, the top speed is 140KPH / 87MPH.  Yes, this is a consumer drone capable of flying nearly 90 miles per hour! What could possibly go wrong?
It is designed to handle winds in excess of 30MPH and fly for about 20 minutes on a charge.  Of course, that all depends on how fast you're flying and how much wind you're fighting.
One question I have is how this will work with the FAA's requirement that the operating pilot retail visual contact with the drone at all times.  If your face is in the goggles, you sure aren't keeping your peepers on the bird.  We shall see how the regulations handle this wrinkle.
DJI just opened up a comprehensive website with all the specs and features spelled out. Pricing starts at $1,299 for the drone, goggles, and controller – everything you need to fly.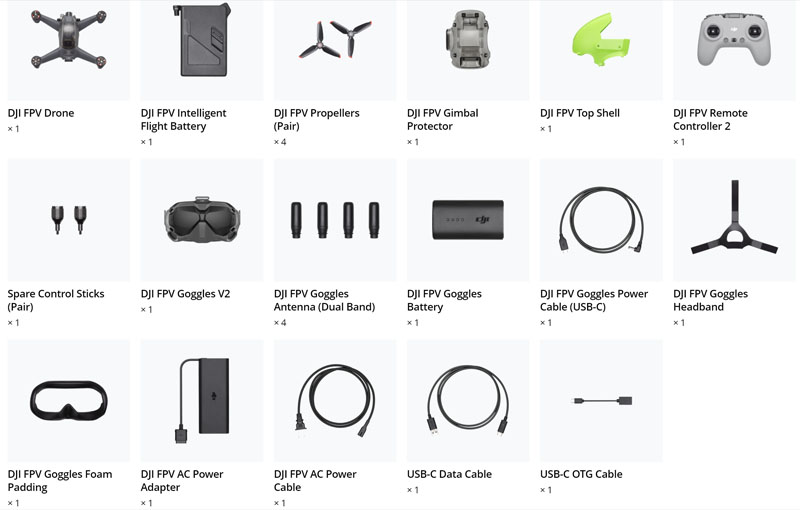 Extra batteries are $159, or $299 for a pair plus charging hub. The Motion Controller adds another $199 to your credit card balance.
With 4K video at 60fps, the video should be stunning.  In a change, they went with a single-axis (tilt) stabilized gimbal and handle the additional stabilization with their RockSteady electronic stabilization.  I can tell you that it works really well in the DJI Osmo Action camera.
All-in-all, it looks like this will be an interesting addition to DJI's line of consumer drones. I can't wait to see one take off in M-mode. Head over to Amazon to order one for $1299.99