We use affiliate links. If you buy something through the links on this page, we may earn a commission at no cost to you. Learn more.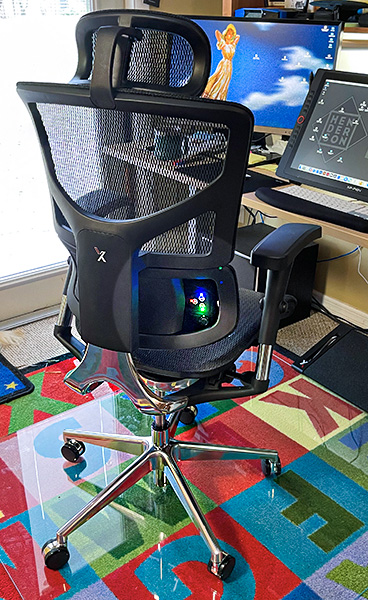 REVIEW – Last September, I reviewed the X-Chair X2 K-Sport Mgmt Chair. I continue to use and depend on it to keep me comfortable all day, every day. During the pandemic, I've been working from home and have steadily upgraded my home office. I recently replaced a cheap office chair with the X-Chair. I can now sit for hours with no back issues. Last December, X-Chair added an option that combines directed heat with massage inside the Dynamic Variable Lumbar (DVL) support. Now, the X2-HMT K-Sport Mgmt Chair can massage your lower back while providing heat relief—at the same time.

What is it?
The X2-HMT K-Sport Mgmt Chair comes with the new X-HMT massage unit replacing the standard DVL. The chair provides a constant or variable massage with two levels of intensity—gentle or powerful. In addition to massaging capabilities, the X-HMT provides heat to help relieve stiff or sore muscles while working.

In the Box
X2-HMT K-Sport Mgmt Chair

 

HMT unit (already attached to the DVL)
Optional headrest
Optional footrest

Specs:
Chair width: 25.5 in.
Chair Height (without headrest): 39.75-46.5 in.
Chair Height (with headrest): 45-54 in.
Seat height: 18-22.5 in.
Seat width: 19.5 or 20.5 in.

Design and features
This X2-HMT K-Sport Mgmt Chair is identical to the previously reviewed X2 K-Sport Mgmt Chair—the only difference being the additional HMT unit. Since the HMT is already attached to the DVL support, chair assembly was also identical—tools provided. Please read my original X-Chair review for more detailed thoughts on the chair itself.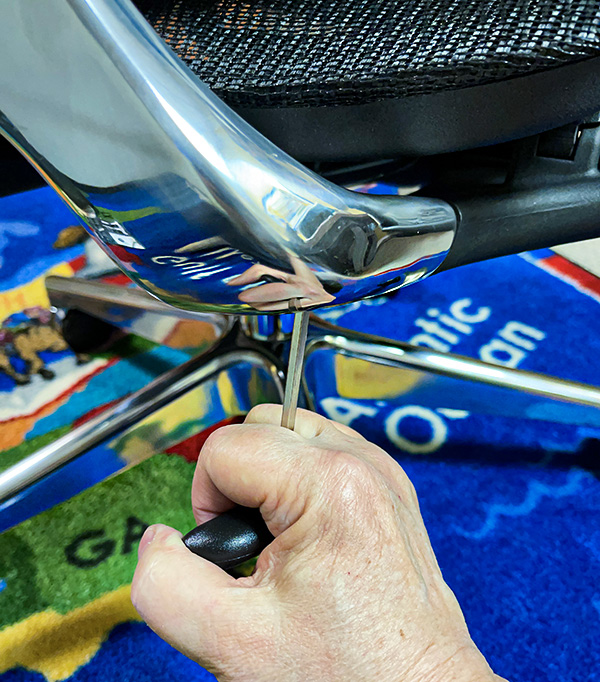 Note: The instruction book contains assembly info for all of the X-Chairs. Make sure the correct instructions for your specific chair are followed.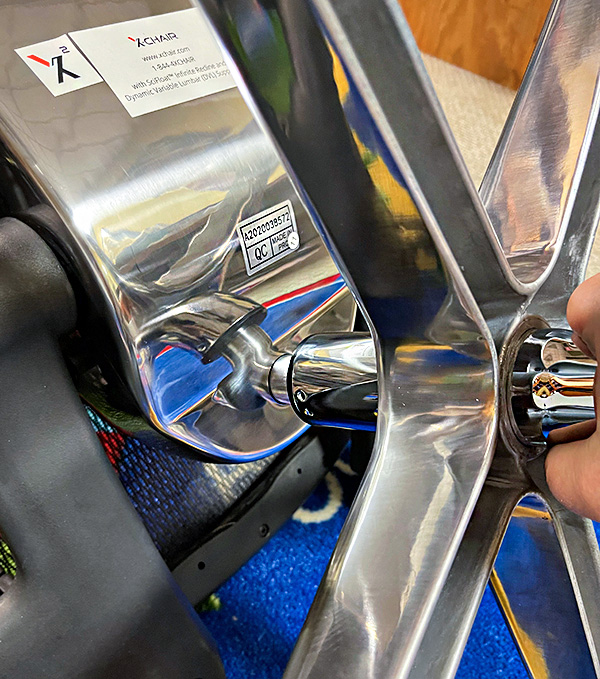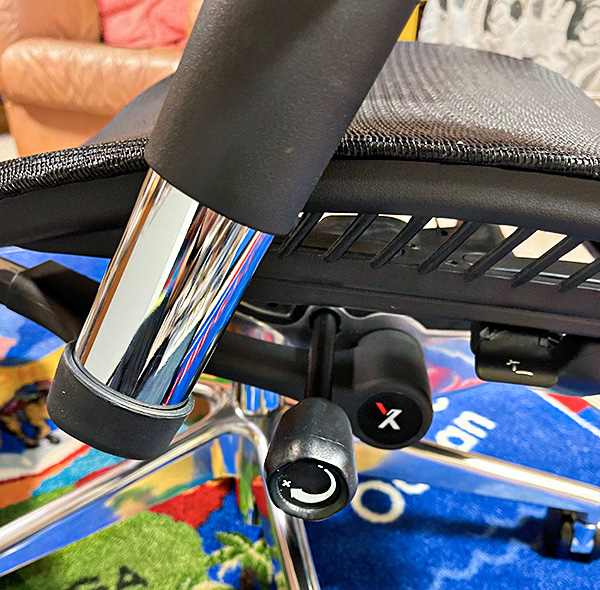 I say that the X2-HMT K-Sport Mgmt Chair is identical to the original X-Chair I reviewed, but that's not entirely the case. Yes, it's the same chair, but based on a questionnaire I filled out online for the original chair, X-Chair thought I should opt for the "wide" seat over the standard seat. After getting over the perceived insult, I reluctantly agreed. Well, this HMT chair did not come with the wider seat—and darned if X-Chair wasn't right. My wide seat chair is more comfortable to sit in than this one. I guess my wider butt really does notice the difference. That's all I will say about that. Let's move on.
Never miss one of our posts again. Sent MON, WED, and FRI with the latest gadget reviews and news!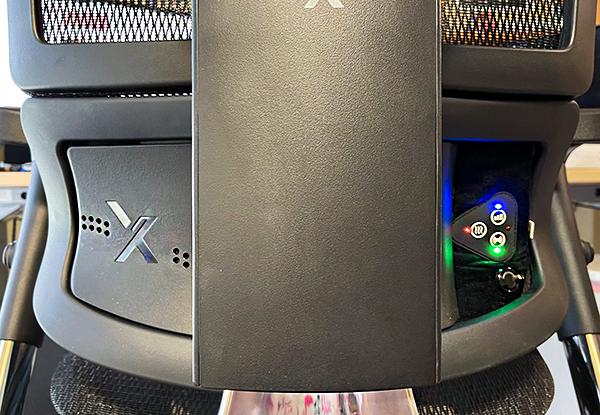 The buttons for the HMT are at the back of the X-Chair. While sitting, the buttons are accessed by feel. They can't be seen without getting out of the chair and looking at the back. However, the buttons are in a triangular layout. Learning each button's position and function without looking takes only a few tries before it becomes instinct. A remote control would be a nice option.
The HMT massage function feels pleasant. There are four different choices: Constant/mild, variable/mild, constant/powerful, and variable/powerful. I found that the on-off variable vibrations were distracting while trying to work. I could barely feel any vibrations using the mild setting. After trying the various choices, I ended up setting it to constant/powerful. Different colored lights indicate what setting is used, but again, if you're sitting down, you can't see them. After about 15 minutes, the vibrations shut off—buttons need to be pressed again to keep it going. Does the massage feature have health benefits or increase productivity? I don't know, but it does feel good while using!
Then there's the heat setting. As nice as the massage is, I prefer the heat setting because it actually does help relax my muscles while working—especially in these cooler Florida winter months. However, I may have a different opinion in mid-July when the humidity is about 500%. 😉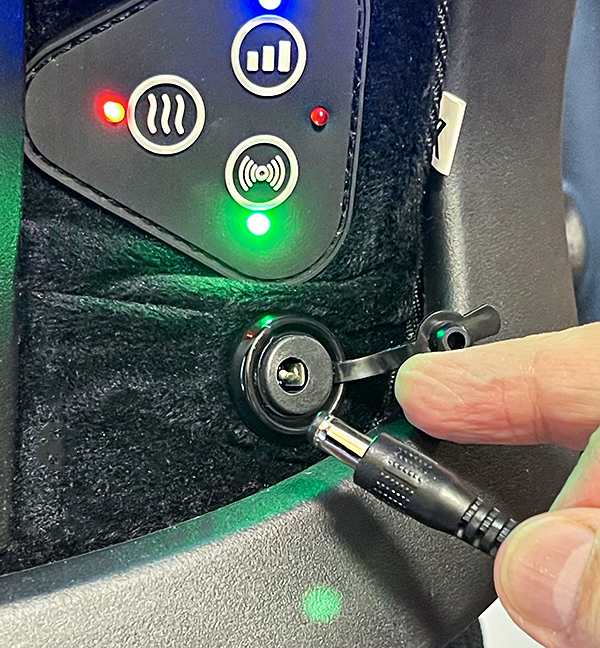 The heat setting shortens the HMT's built-in battery life but will work indefinitely if connected via USB or electrical outlet using the supplied cables. The cord is long enough for the chair to move around without ripping the cord out.
The chair has almost too many adjustments: Reclining, height, armrests, lumbar, (optional) headrest, and seat depth. Each can be customized to your preferences. It can easily take 30 minutes playing with all the settings to get that perfect setting but the time spent is worth it.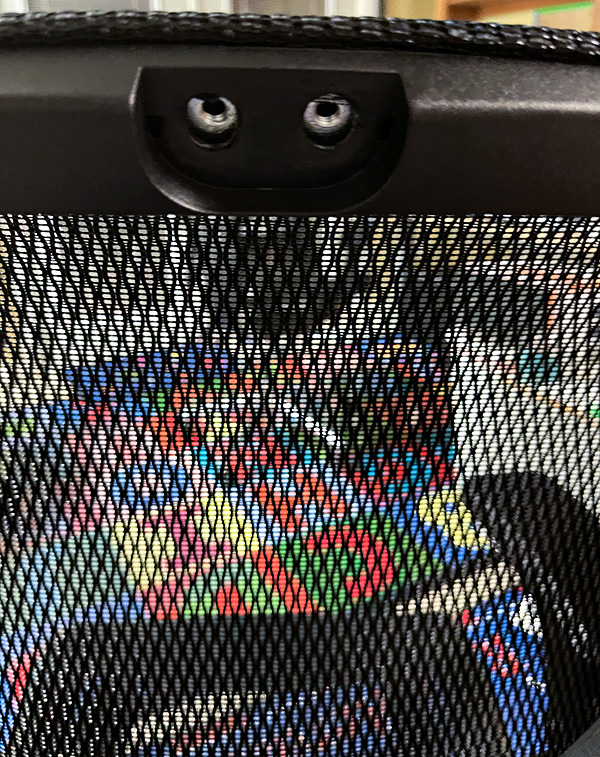 The X2-HMT K-Sport Mgmt Chair is covered in a tough mesh fabric. It's springy and has just the right amount of give when placing weight on it. Plus, the mesh is extremely breathable, which can be more comfortable if your back sweats.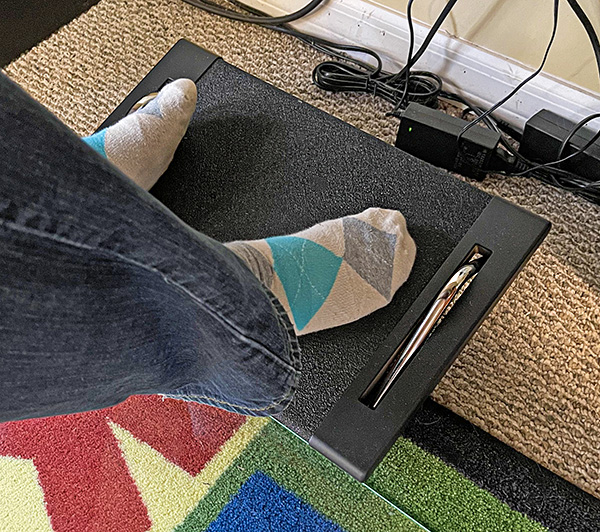 Note: X-Chair sent along a couple of options—the $90 headrest and $40 Under Desk 3″ Footrest. 
As in my review of the original X-Chair, I recommend holding off ordering the headrest until you've had the X-Chair for a while. Then you can decide whether you really want one or not.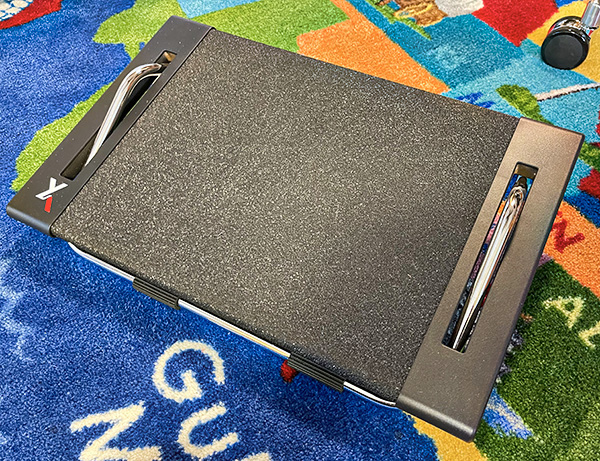 However, I absolutely recommend adding the footrest. This simple device has a slotted footrest that fits onto a chrome frame. It allows infinite feet and leg movement at almost any angle while also elevating the feet. Rubber grips prevent the footrest from sliding around. It's become an indispensable addition and my feet are happier.
What I like
The massage function feels good—especially on powerful mode
Heat function helps relax muscles
Just as comfortable as the original X-Chair when not using HMT function
Love the footrest
What I'd change
Expensive
A remote with matching lights would be nice

Final Thoughts
The X2-HMT K-Sport Mgmt Chair is solidly built. It's a chair that should last for years if treated well. The X2-HMT option is a natural evolution of the original. It adds about a hundred bucks to the price. so only you can decide if it's worth it. I will say that the HMT massage option feels good and the heat helps relax my muscles, but whether that actually makes me healthier, I can't say. But I'll take the added comfort any day, whatever form it may take!
Price: $899.99 US; $39.99 for the optional footrest; $90 for the optional headrest.
Where to buy: X-Chair
Source: The sample of this product was provided by X-Chair.