We use affiliate links. If you buy something through the links on this page, we may earn a commission at no cost to you. Learn more.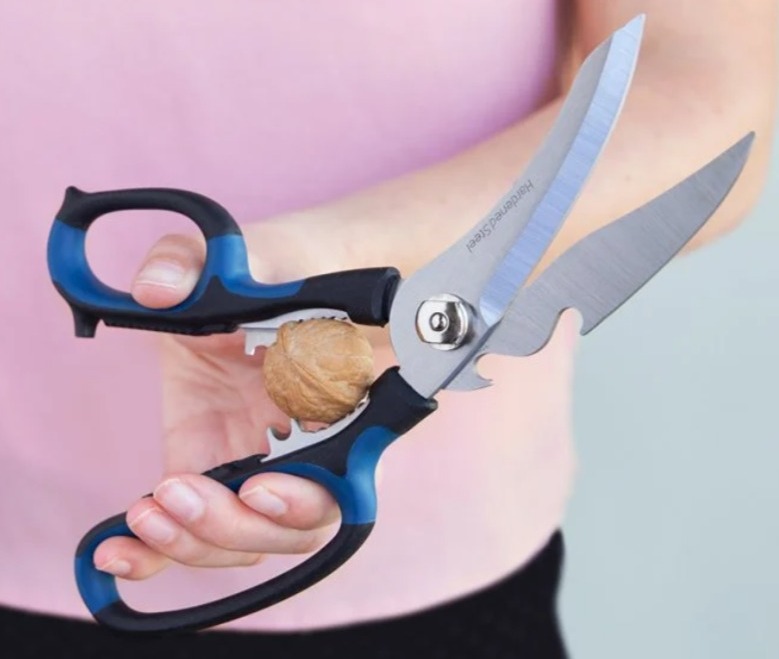 NEWS – Have you ever looked at your scissors and wondered, "Now why don't you also crack walnuts, crush garlic, strip wire, and open bottles?" Neither have I. But apparently, we should have. This 5-in-1 pair of scissors do all of those things on top of being able to cut through those rigid pesky plastic packages in which many of our products are wrapped and are almost impossible to extract…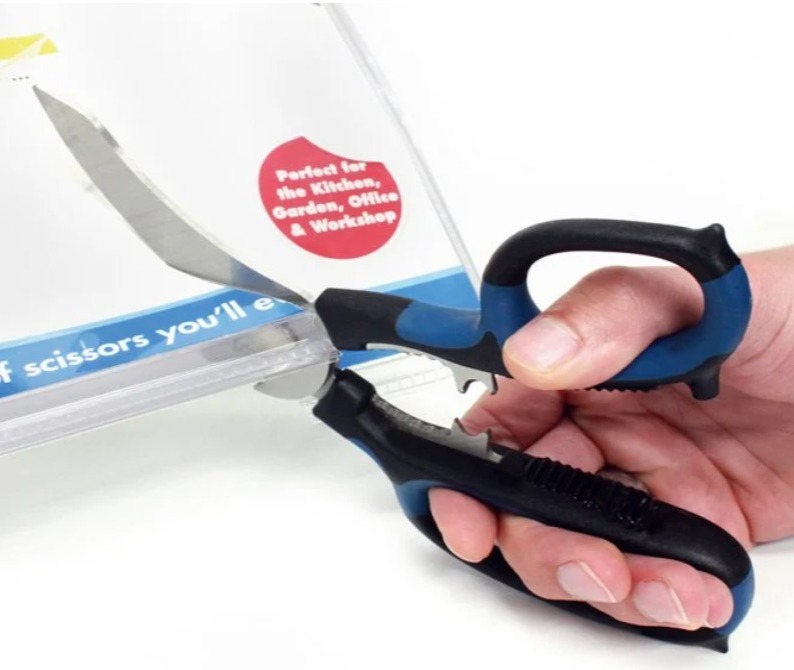 You know, just like the package that these scissors are apparently wrapped in as shown in the photo above. So if you should order them, you can look longingly at the scissors inside wishing you had these scissors to cut open the plastic to get them out. *Sigh*
So, if you should find yourself wanting to snack on some nuts still in their shells, drink your favorite bottled beverage and prepare some garlic while wiring up an outlet that you just cut out of its packaging, well then, you're all set!
Seriously though, these look like a mean pair of scissors – tough, not wimpy like your current pair. It's time to up your game. I mean, you've probably got a Leatherman or Victorinox Swiss Army Knife, right? So why not a tough multifunctional pair of scissors? The 5-in-1 Steel Scissors are available at the Grommet for $21.95 or from Amazon for $22.00. So grow up and get a pair! Of scissors… 😀