We use affiliate links. If you buy something through the links on this page, we may earn a commission at no cost to you. Learn more.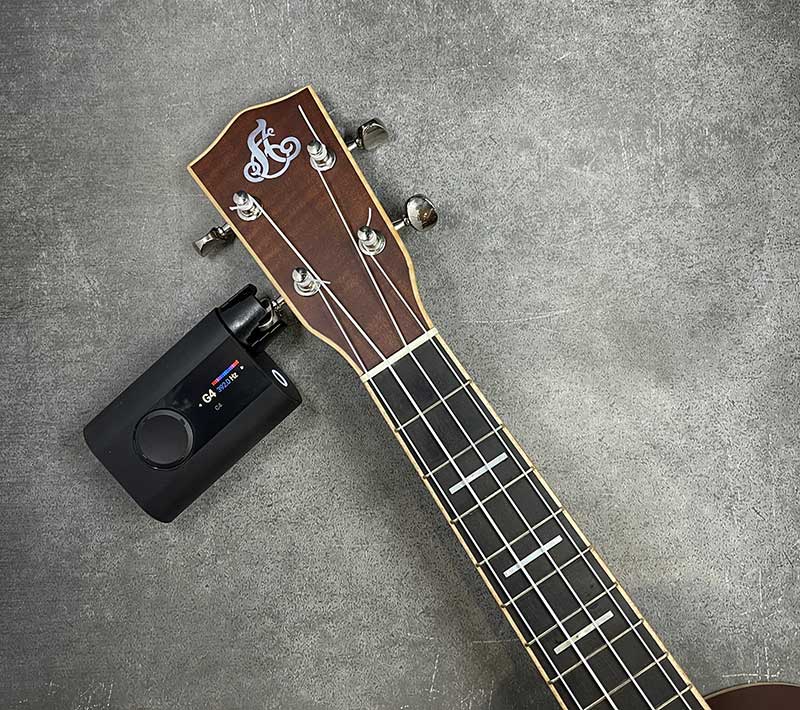 REVIEW – When you play stringed instruments, you spend a lot of time tuning their strings before you can even start making music with them. I'm all about efficiency and saving time, so is there a way to make tuning stringed instruments faster and more accurate than using a pitch pipe (do people really use them?) or a clip-on tuner? That's what I set out to find out by testing the Roadie 3 tuner. Let's check it out.
What is it?
The Roadie 3 is a small rechargeable tuner for stringed instruments that automatically tightens or loosens strings to put them in tune.
What's in the box?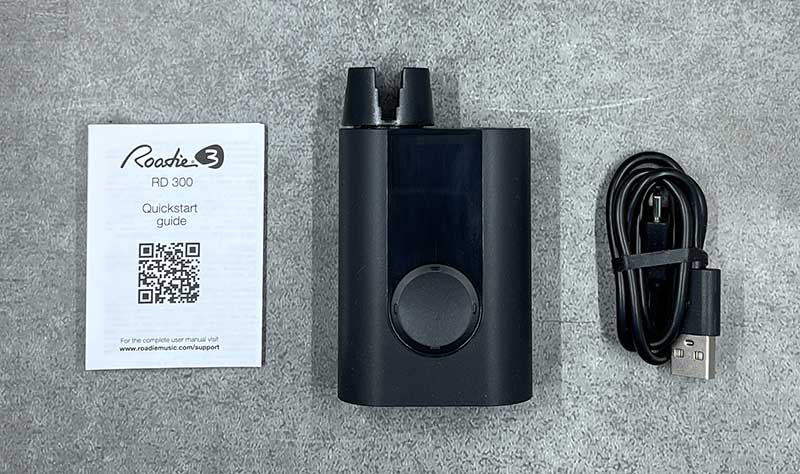 Roadie 3 tuner
USB-C cable
Quickstart guide
Design and features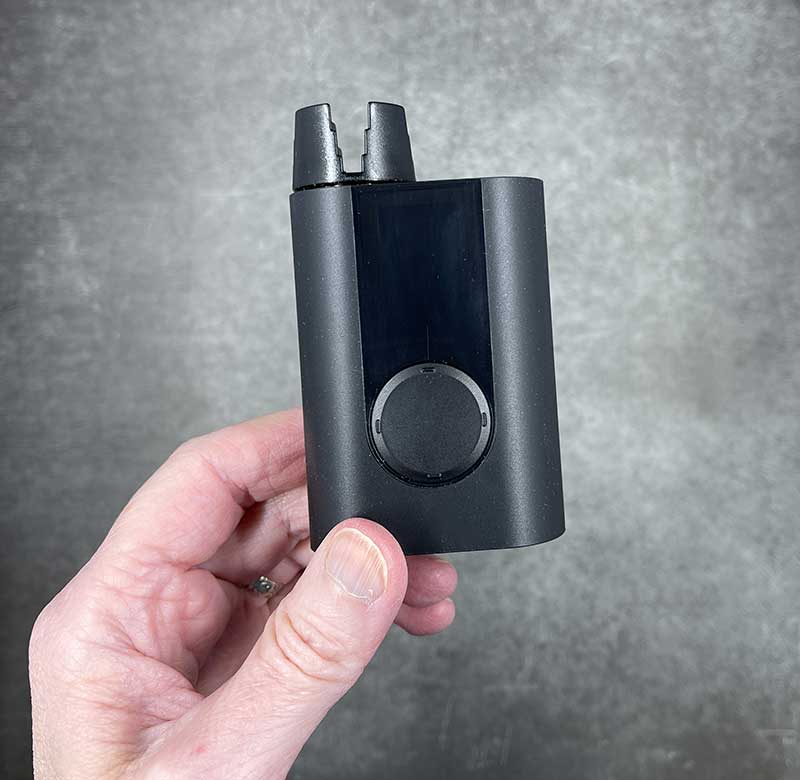 The Roadie 3 is, as you would guess, the 3rd generation of Roadie tuners. This new one is smaller and more pocket friendly than the Roadie 2 tuner that I reviewed a few years ago.
The body of the tuner is about the size of a thick deck of cards. It has a soft rubbery coating that is a magnet for dust and lint (ick). On the front is a 4-way navigation button and an RGB LED 135 x 240 pixel screen.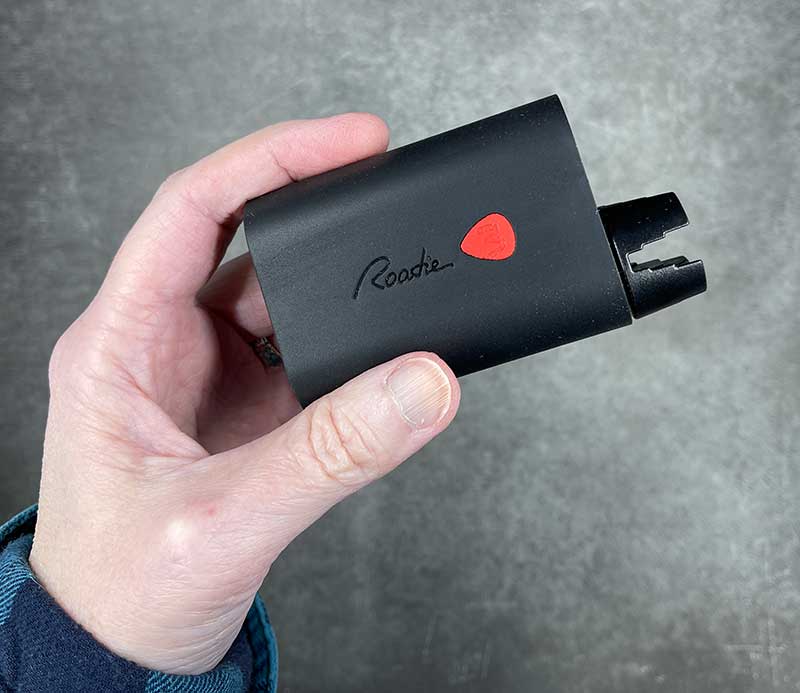 The back of the tuner has the Roadie logo.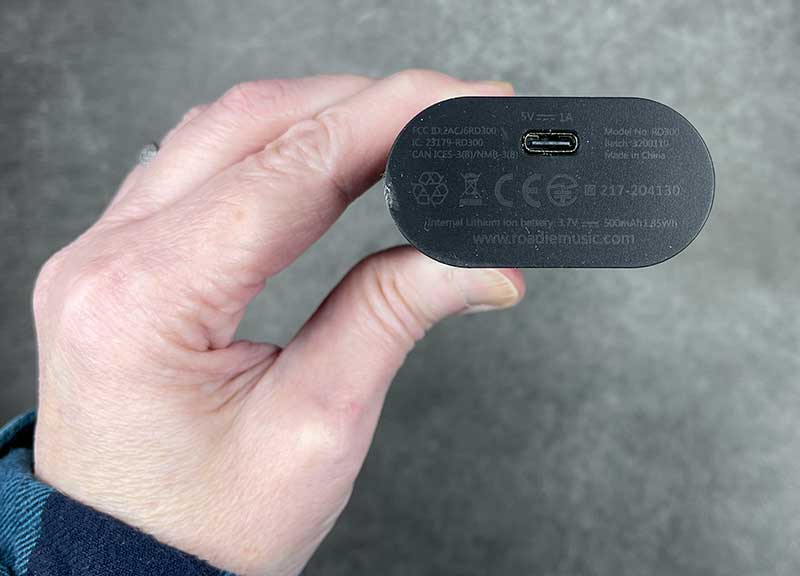 On the bottom is a USB-C charging port.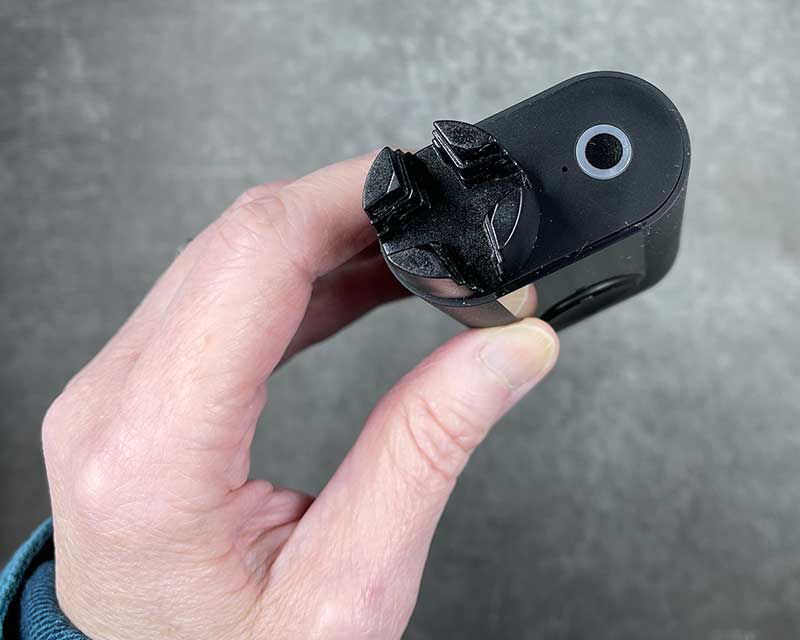 And on the top is the power button, a reset switch, and the motorized rotating peg connector.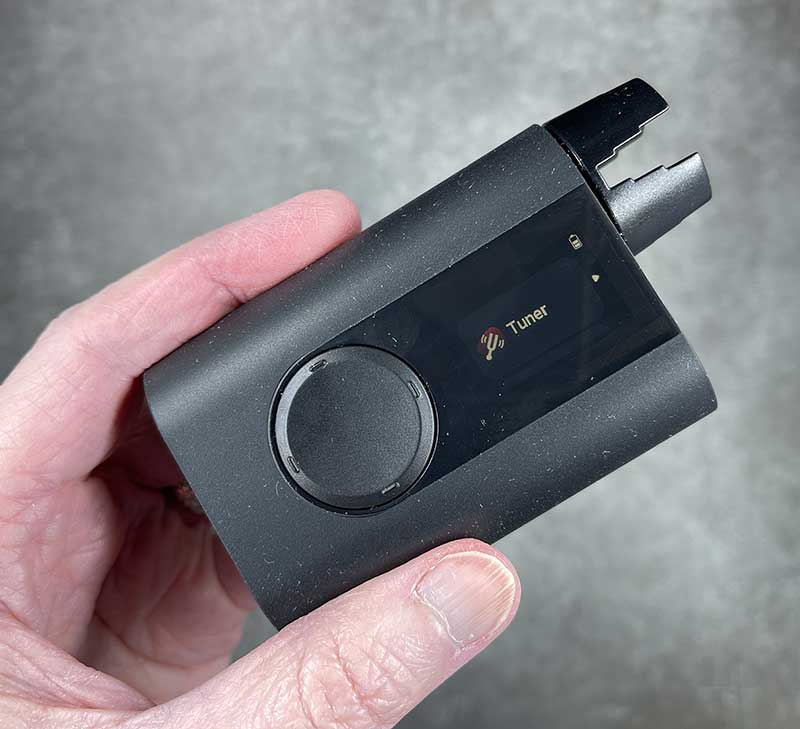 Ugh, look at that dust… I told you… Holding down the power button on the top of the Roadie will power it on. The LCD will then display the battery status and function which you can scroll through using the navigation button to the left of the display.
The Roadie 3 not only tunes your stringed instruments, but it can also be used to wind strings when you've replaced one on your instrument, and it can be used as a metronome.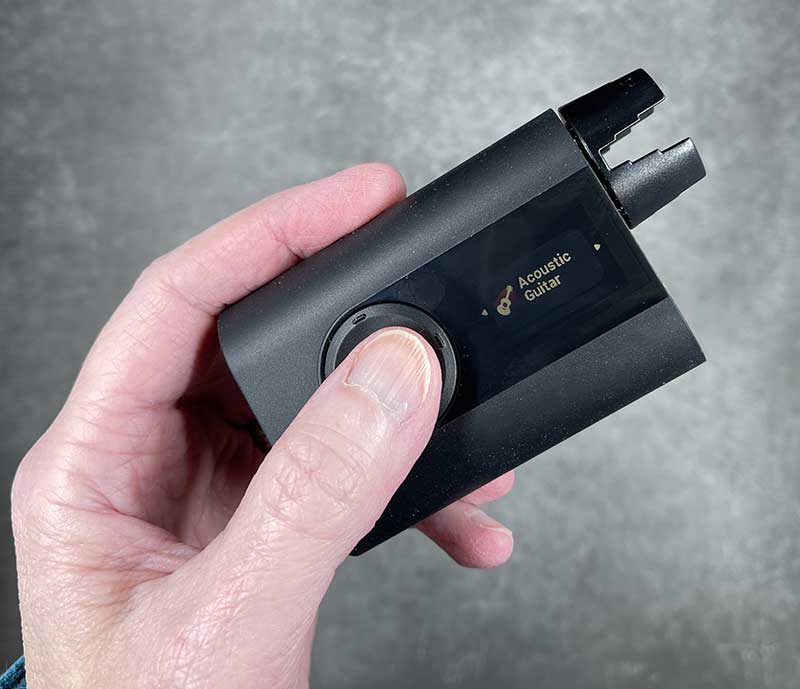 The built-in instruments include acoustic guitar, electric guitar, classical guitar, …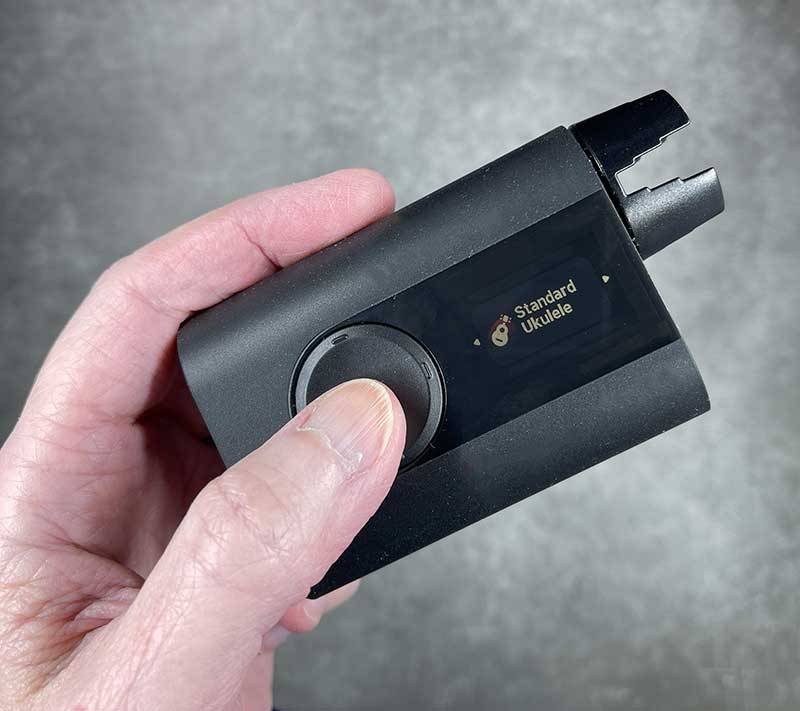 Standard ukulele, concert ukulele, tenor ukulele, baritone ukulele, mandolin, banjo, lap steel guitar, pedal steel guitar, dobro roundneck, and dobro squareneck.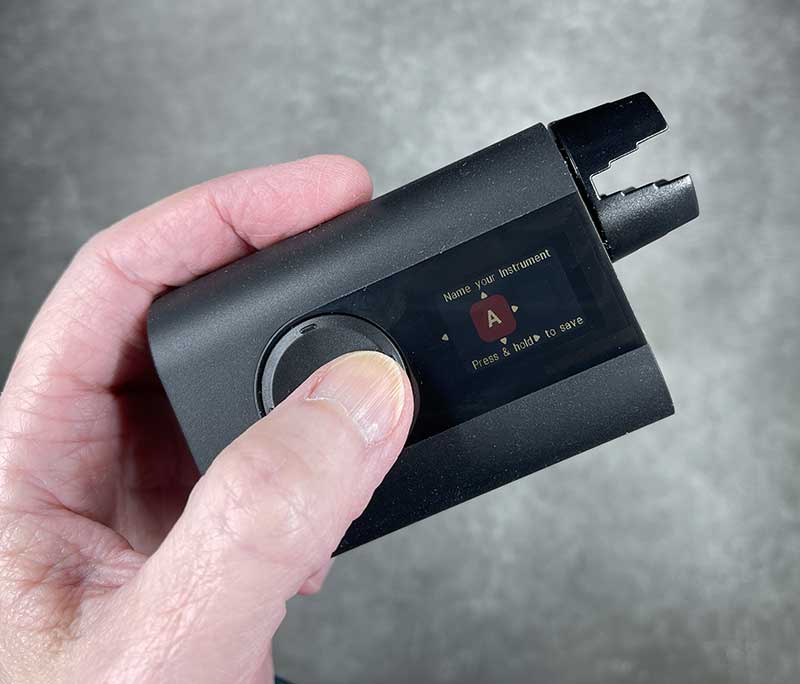 If you have a different stringed instrument, you can add it through the interface, specify the number of strings, and each string pitch, and save it with a custom name.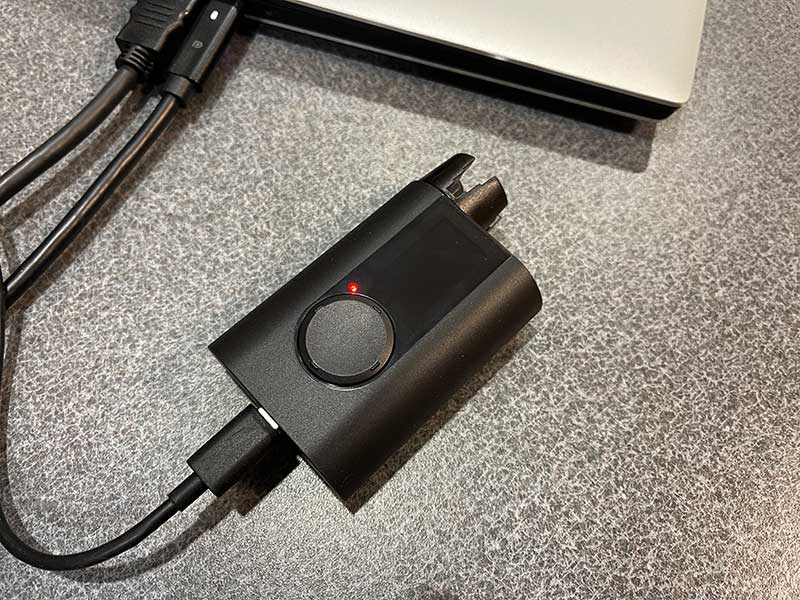 Of course, before you can begin using this tuner, you will need to charge it. This is easily done with the included USB-C cable. Plug one end into the tuner and the other end into an open port on your computer or use an AC adapter. There is a small status LED that lights up red while the tuner is charging. According to Roadie, this unit has an extended battery life that allows it to tune more than 150 strings on a single charge.
See it in action
As you can see from the video above, this tuner tunes strings relatively quickly with the only human activity of plucking the string that needs tuned and putting the tuner on the correct string.
There is a caveat though which I ran into the first time I tried to use the Roadie 3 tuner. It does NOT work with friction tuners. It only works with geared tuners. I have 2 ukuleles that have friction tuners and the Roadie unwound the strings instead of tuning them.
It's also important to note that this particular tuner also does not work with guitar basses. If you have a bass, you need the Roadie Bass tuner.
Roadie Tuner app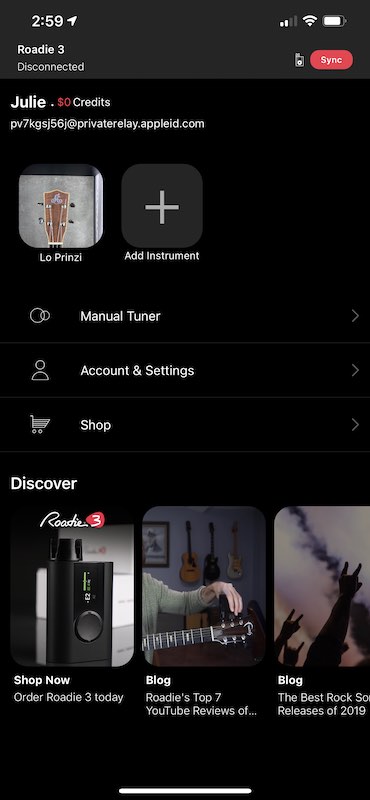 The Roadie 3 tuner can be used all by itself as I've shown in the video above, and you can also pair the tuner with your iOS or Android phone and use it with the Roadie Tuner app.
This app allows for firmware updates to the tuner and you can use it to install custom tunings for your instruments. It can also be used as a tuner by itself. You'll have to turn the pegs though 😉
What I like
Easy to use
Can also be used as a string winder and metronome
Rechargeable
Pocket-sized
What I'd change
Final thoughts
I have a lot of mixed feelings about the Roadie 3. On the one hand, it's a cool gadget that will impress your guitar, banjo, ukulele, etc playing friends when you take it out of your pocket and start using it. It also works well in quiet and somewhat nosy environments (although I only tested it at home with the radio turned up to simulate a lot of noise). But here's the thing, it's $129. That's a lot of money for an instrument tuner that turns the peg for you. If you don't mind turning the pegs/tuning gears yourself, then you can buy a clip-on tuner for significantly less money and some clip-on instrument tuners can even stay clipped on to your instrument so you won't misplace them. The types of tuners I'm talking about use vibration to tune and I've been using them for many years without any issues. You don't have to worry about updating firmware or apps. You don't have to charge them because they run on coin cell batteries that last for years if you're just an occasional player. On the other hand, these simple tuners don't let you create and save custom tunings and they aren't nearly as cool looking. So there is that…
Price: $129.00
Where to buy: Roadiemusic.com and Amazon
Source: The sample for this review was provided by Roadie.