We use affiliate links. If you buy something through the links on this page, we may earn a commission at no cost to you. Learn more.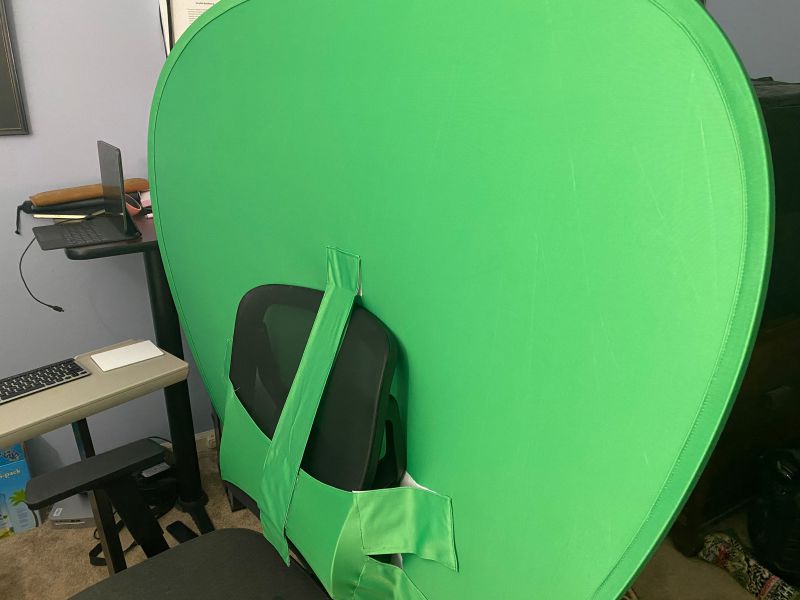 REVIEW – The move to remote work brought about by the current pandemic has forced a lot of us to be on-camera much more than previously. For those of us who don't have an area we can use to create a camera-friendly background, virtual screens have become a life-saver. But many things in the actual background can cause distracting "ghosts" to fade in and out. What's needed is a solid background. Enter the Gig Gear Cam-a-lot chair-mounted background screen.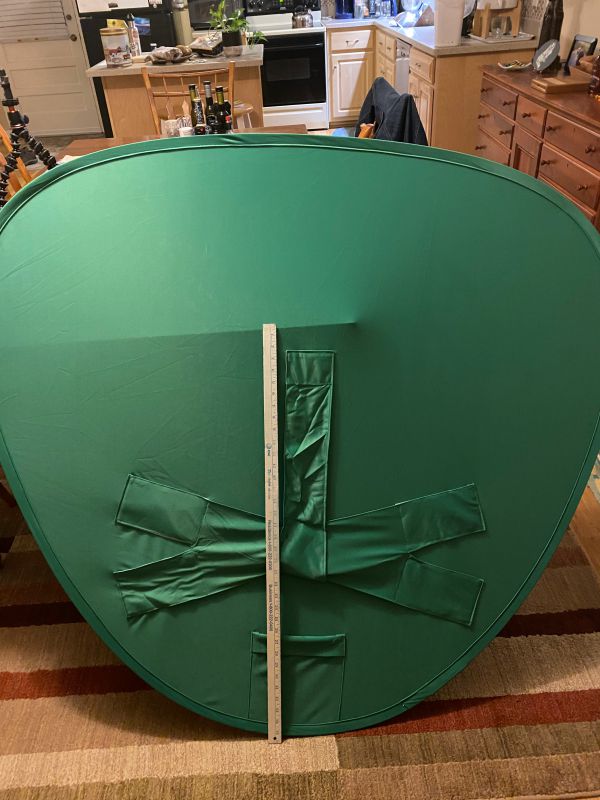 What is it?
The Cam-a-lot is a reversible fabric background that mounts to your chair. It extends away from your face and body to give a solid frame of reference for the camera you're using.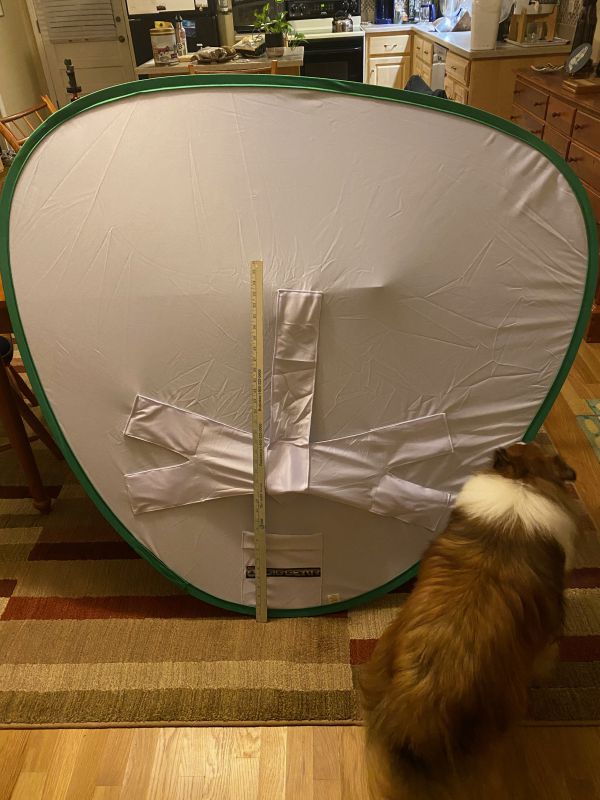 What's in the box?
Just the screen and a storage case.
Design and features
The Cam-a-lot is a light screen with a heavy flexible frame sewn into the edge all around. If you've used one of those windshield sun blockers that fold up into a smaller circle, you'll know exactly what I mean. It's not round, but roughly a rounded-off triangular shape.
There are three straps sewn into the lower corner with heavily over-stitched hook-and-loop pads on both sides. One side is a green-screen, and the other is a solid white. This can be used when not using a background replacement image to give a very professional, non-distracting background.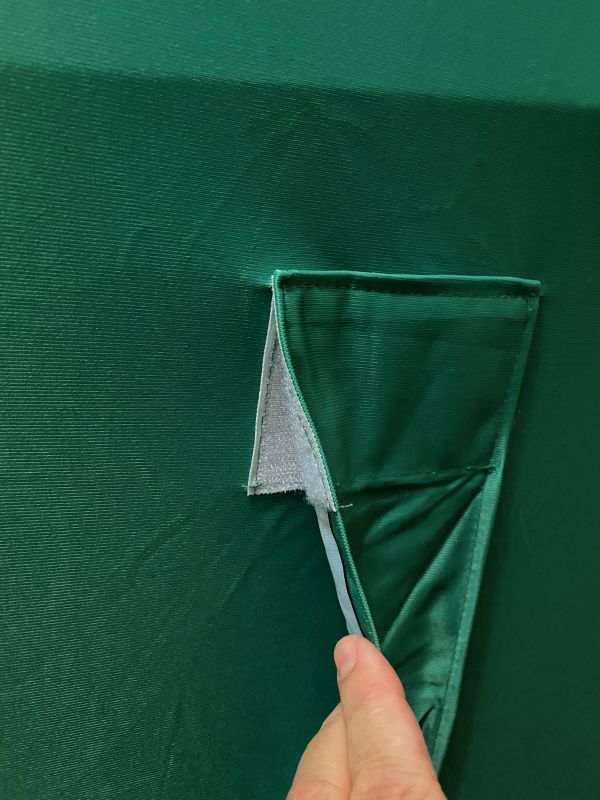 Setup
Unfold screen
Attach screen to chair with sewn-in hook-and-loop pads
There is no step three
Performance
Attaching the Cam-a-lot to your chair is fairly easy. Obviously, it's not going to fit over large-backed club chairs or your lounger, but if you're using an office chair or any chair without attached arms, it will most likely work. There are three wide double-layer straps that criss-cross and secure with massive 7″x4″ patches of hook-and-loop material. There are two straps an about 35-40º from horizontal, and one that attaches to their crossing spot going completely vertical. This would come over the top of the chair back, under a headrest, if possible. What you end up with is your chair, but with two huge wings behind you and over your head, like a wicker peacock chair.
The first time I unfolded it, I really wasn't sure what to expect, so, as one does, I captured it for posterity:
It was much, much larger than I was expecting. Fifty-seven inches doesn't sound as large as "almost two yards across" would have, I guess. It's big. So, in a small office, it may make moving around your chair difficult. As for how it works, it depends. I tested it with both Zoom and WebEx using their background image replacement. While my face "ghosted" less while I was using it, the edges of the Cam-a-lot sometimes showed my office, as I was twisting around on my chair. I liked the white background better, but, again, if your camera has a wide field of view, you may have to sit very close to prevent reality from peeking around the edges of your screen.
I use my iPad Pro for most video calls, and found the Cam-a-lot screen can work just fine without attaching it to a chair. Julie asked me for a few "action shots" so I started a private Zoom meeting and did an A/B test with and without the screen. Can you see a difference?
What I like
Solid color is very professional
Reversible
Sewn-in fasteners are large
What I'd change
I can't think of anything
Final thoughts
While a bit large for most home offices, the Gig Gear Cam-a-lot could be very useful if you find yourself on-camera a lot. We all remember seeing the BBC newscast where the correspondent's children photo-bombed his live commentary. A tighter camera and a Cam-a-lot could have prevented or at least minimized this.
Price: $89.00
Where to buy: Amazon
Source: The sample of this product was provided by Gig Gear.