We use affiliate links. If you buy something through the links on this page, we may earn a commission at no cost to you. Learn more.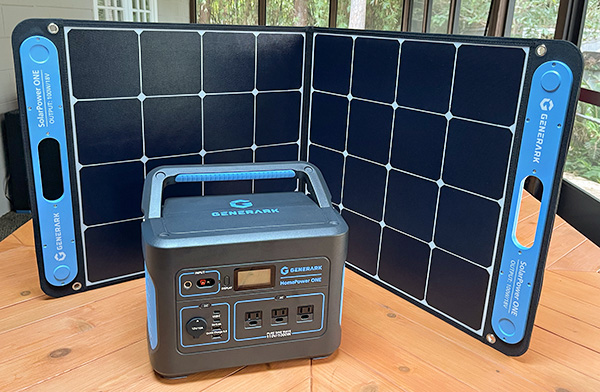 REVIEW – In 2019, I reviewed the Jackery 240 Portable Power Station. This incredibly useful power backup has provided our family with multiple recharges for smartphones, tablets, and laptops—especially during frequent and sometimes violent summer storms in Central Florida where we live. However, 240 watts of backup power only gets you so far. Recently, portable battery power stations have become larger in both size and capacity. Enter the Generark HomePower ONE – Emergency Power Supply | Backup Battery Power Station. That sounds like a mouthful, but there's not a lot that this marvel of technology can't handle. Also reviewed is the optional 100-watt SolarPower ONE – Solar Panel Power Generator.

What is it?
The Generark HomePower ONE Battery Power Station is a 1000-watt portable power supply that helps keep a household running during a power outage or camping trip. Using pure sine wave (explained later), it can safely power both electronic devices and small appliances. The HomePower ONE is made from vehicle-grade battery cells. It comes with a 5-year warranty.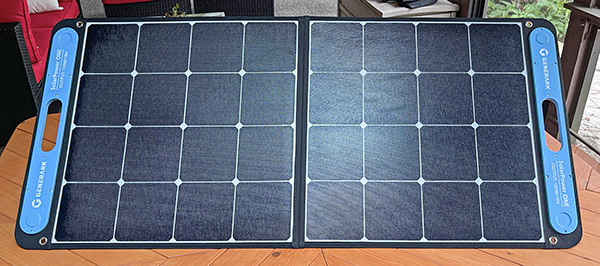 The SolarPower ONE solar panel is an optional add-on for recharging the HomePower ONE using only the sun.
Specs
HomePower ONE:
Capacity: 1,002Wh
Battery type: Lithium-ion
Cycle life: ≥500 cycles (≥80%)
8mm charging port: DC, 12-30V, 7.5A (Max), 200W (Max)
Anderson charging port: DC, 12-30V, 200W (Max)
3X AC Outputs: 

110V, 60Hz

Rated power: 1000W

Surge power: 2000W

1X Car outlet: 12V/10A
2X USB-C
1X USB-A
1X quick-charge 3.0 USB-A
Overcharge protection
Over-discharge protection
Short circuit protection
Over-current protection
Over voltage protection
Over temperature protection
Dimensions: L 13.07″ x W 9.15″ x H 9.57″
Weight: 23.37 lbs operating temperature (charge): 32°F ~ 104°F
Operating temperature (discharge): 14°F ~ 104°F
SolarPower ONE:
Solar cells: Monocrystalline
Number of cells: 32
Rated power: 100W
Open circuit voltage (VOC): 22.4V
Short circuit current (ISC): 5.73A
Max. power voltage (VM): 19.2V
Max. power current (IM): 5.41A
Dimension (folded): L 24″ x W 21″ x H 1.38″
Dimension (unfolded): L 48″ x W 21″ x H 0.2″
Weight: 9.1 lbs (4.13 kg)
Operating temperature (discharging): 14°F ~ 149°F
In the box
HomePower ONE:
HomePower ONE
AC Charging adapter
Car Charging cable
Accessories bag
User manual
SolarPower ONE:
100W: solar panel
10-feet output cable
Adapter cable
User manual

Design and features
Let me state up front that I am in no way an electrical geek. I don't understand most of the specs attributed to the Generark HomePower ONE Battery Power Station except that more watt-hours equal longer and more versatile uses. I approach these devices as a regular user who needs to consider whether a backup power unit can help, especially because I live in an area of the US that deals with storms and hurricanes.
When I received the Generark HomePower ONE Battery Power Station, there were two things I noticed. If you Google "Generark", most of the entries come up as "Generac" as a correction. Generac is a global power backup company. I think Generark can a bit too clever for a company name given the possible confusion. It has nothing in common with Generac.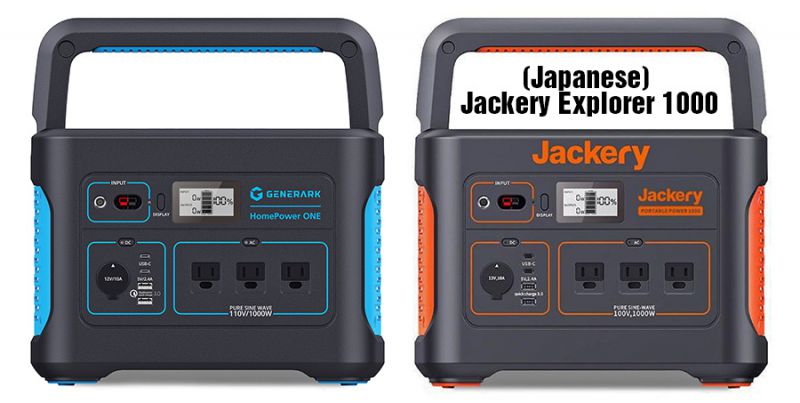 In addition, it struck me how much the layout and general look of the HomePower ONE resembles the Jackery Explorer 1000. So I did a little research and found that the HomePower ONE looks exactly like the Japanese version of the Explorer 1000. I say Japanese because the US Jackery has a built-in handle and the Japanese version has a handle that folds down—just like HomePower One. I contacted both companies and received non-answer answers from both. So we'll leave it there.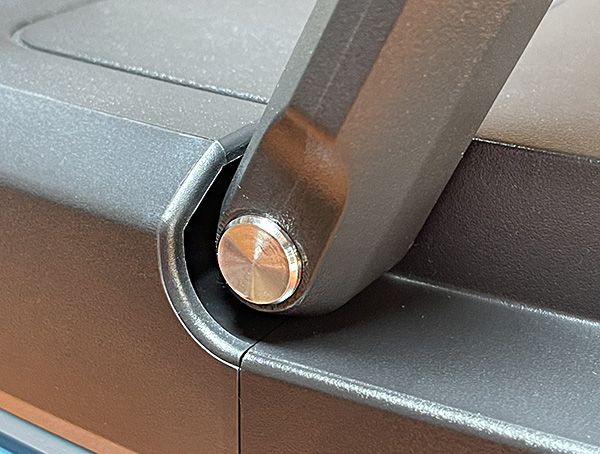 Despite its iffy name and unclear heritage, the HomePower ONE is one hugely impressive power station. It's as solidly built as a—well, a Jackery! The unit is perfect for household and camping but is too much for hiking trips. Its >23 lbs. weight is not fun to carry long distances. However, the rubber-padded folding handle is thick and as comfortable to grasp as can be expected.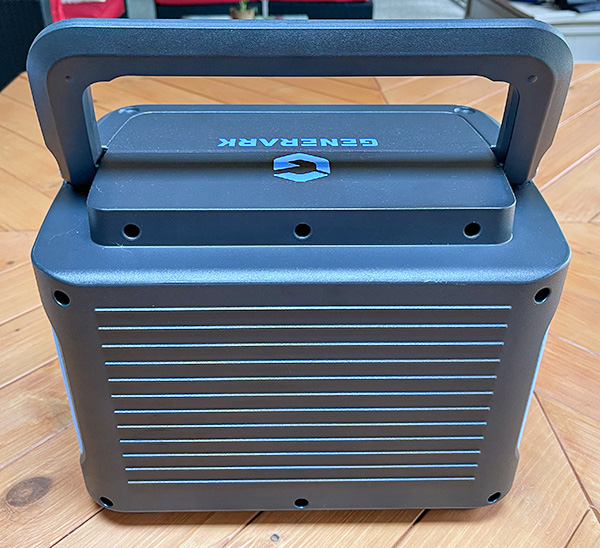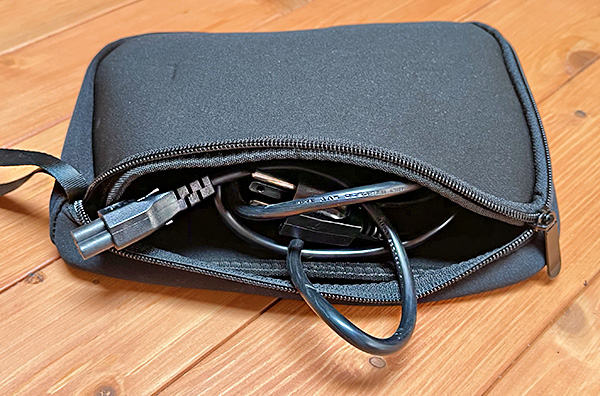 The HomePower ONE is encased in hard plastic with all the ports and info you need on one side making everything super easy to connect. While it's tough, it is not waterproof. A bag is included for the recharging cord and power brick.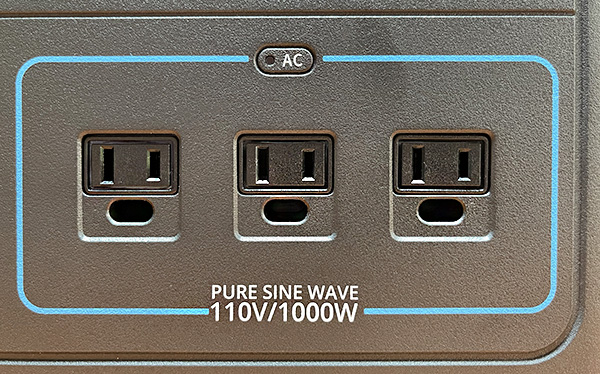 There are three 110v AC outlets (the normal wall outlet plug) rated at 1000 watts with a surge rating of 2000 watts. Surge means that many appliances demand a surge of power when starting up before settling down to their normal watt usage. The HomePower ONE can deal with this surge without shutting down. 
The outlets are pure sine wave. This means that the power is smooth and consistent—exactly like what should come from a home outlet. It adds a layer of protection to sensitive electronics.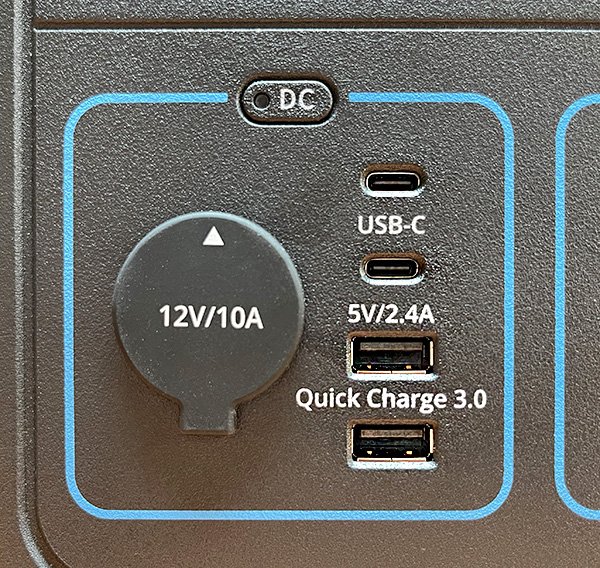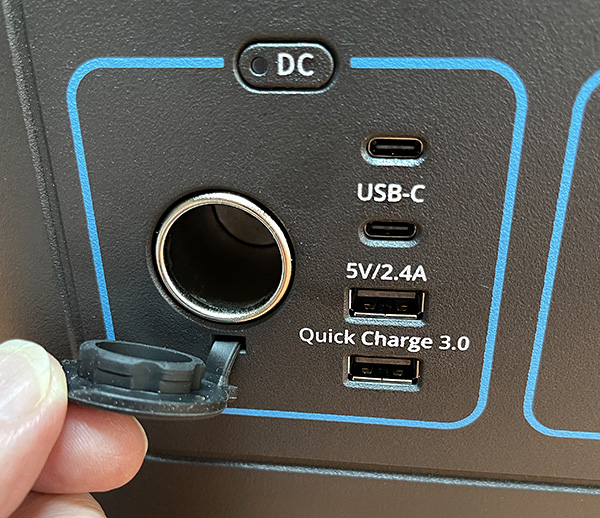 Next to the AC outlets are two USB ports (one quick charge and one regular) along with two USB-C ports. It's great to be able to fast charge USB-C devices directly without using awkward dongles or hubs! Sitting next to the USB ports is a 12V car charger port. This comes in handy because you can charge the HomePower ONE from the car while driving. Note that no connection cables are included with the HomePower ONE—only a recharging cable.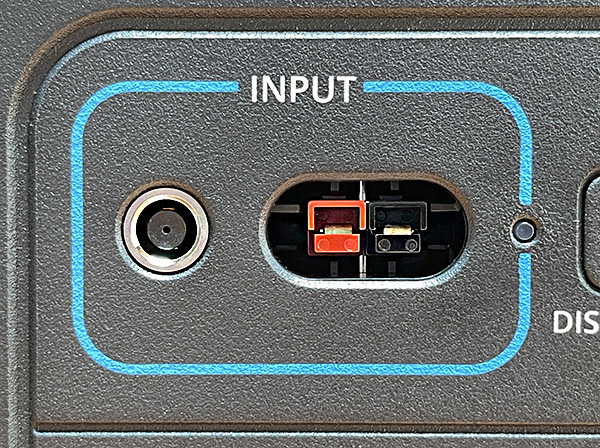 There are two power input ports available. One port is for charging the unit via a wall outlet or the optional Generark SolarOne panels. The other is what's called an Anderson port—a standardized solar re-charging port that is compatible with other solar panel manufacturers.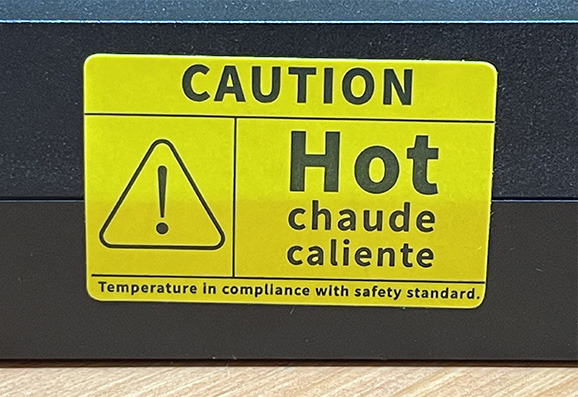 Note: When re-charging the HomePower ONE, the power brick gets hot. As in H.O.T. I don't recommend laying it flat—either prop it up for increased air circulation or place it on a thick hand towel to protect any table underneath. However, once the unit is 100% charged, the brick ceases to remain hot.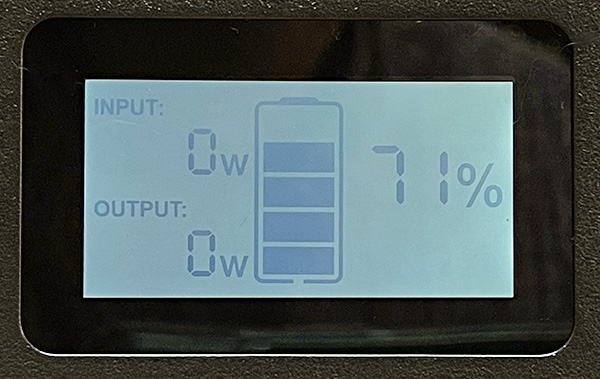 All of the HomePower ONE's ports and info is displayed in a small, but easy to read mono display. It shows a total of how many watts are being drawn when gadgets are connected, how many watts are being recharged back into the unit. Finally, there's a battery life indicator. It's all basic stuff shown and all you need to see.
Note: the HomePower ONE can charge gadgets while being recharged itself.
So what will a 1000 watt power generator run? Quite a few gadgets, but there are some things to consider. The total wattage cannot exceed 1000 watts, meaning if you have one item that's rated at 800 watts and another at 300 watts and both are plugged in, the total exceeds 1000 and the unit will shut down. Here is a typical list of gadgets and their average power consumption:
Light bulbs – as indicated on bulb: 12 watts, 60 watts, etc.
Laptop computers – 250 to 500 watts
Desktop computers – 600 to 800 watts
4-cup coffee maker – 600 watts
Iron – 1200 watts
Microwave oven – (whatever the stated wattage is. Many models are 1,200 watts)
Corded power drill – 1,200 watts
Portable fan – 50 watts
Room heater – 1,800 watts
I have a portable room heater that requires 1,500 watts, so it's a no-go with the HomePower ONE. I wonder why heat uses more energy than cooling? I should have paid more attention in science class. Refrigerators don't use as much power overall but do have a high start-up power draw.
As you can see, any 1000 watt power generator can't solve all power needs, but again, the HomePower ONE is designed to fill in what you may need at any given time during an outage. Compromises have to be made.
As I stated earlier in this review, I'm not an electrical geek and didn't do measurements. However, I was pleasantly (and unpleasantly) surprised by some things.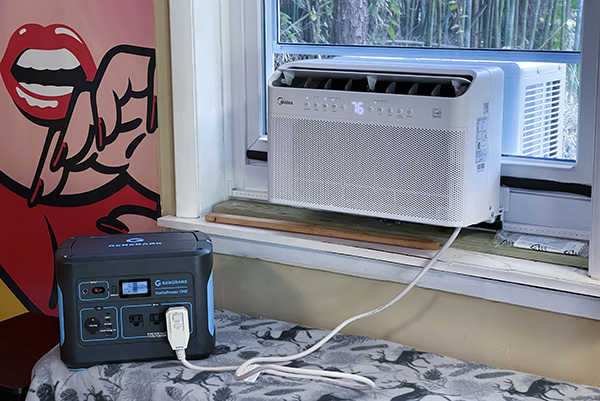 After upgrading a window in my backyard studio building, I used the opportunity to replace the window AC unit. With a fully charged HomePower ONE, I plugged in the new 8,000 BTU unit to test how long it would last. Granted, December in Florida isn't exactly the hottest time of year, so the unit was not running at full power. However, the window unit ran for hours and hours over many days before draining the HomePower ONE down to 0%. The first day, I ran the AC for 5.5 hours and it drained the HomePower ONE from 95% to 71%. Not bad! Later, the AC was on for 1.5 hours and only used 1% of the battery. Note that I did not run it unless I was in the studio. I was pleased that the AC ran at all!
I then plugged the HomePower ONE into a wall outlet and managed to charge it back from 0% to 66% in 4 hours before I had to leave the studio building. Again, not bad. Note that it's not recommended that any power generator be drained to 0%.
The way I was using the HomePower ONE is how most people use these batteries—off and on over many hours. So my uses are more anecdotal than geeky testing modes you can find elsewhere on the web.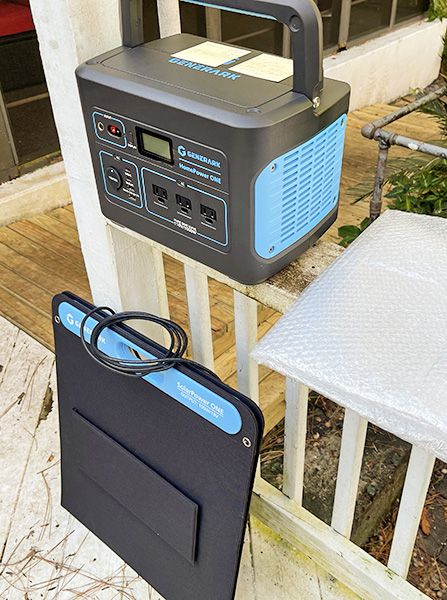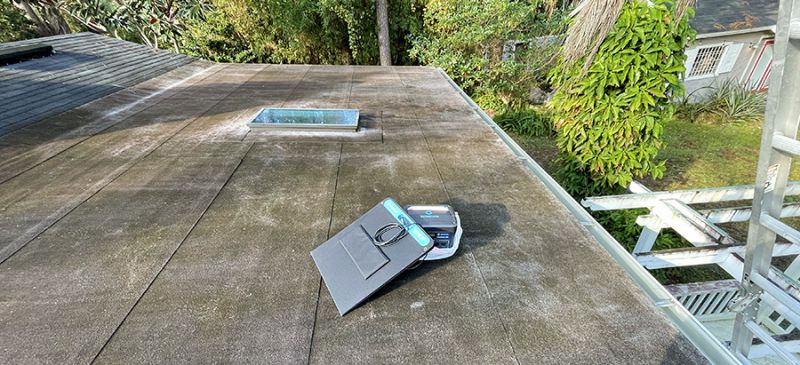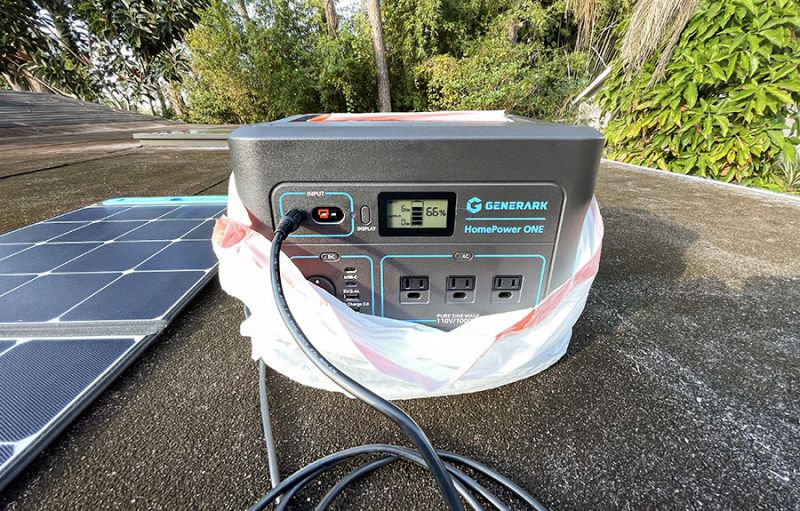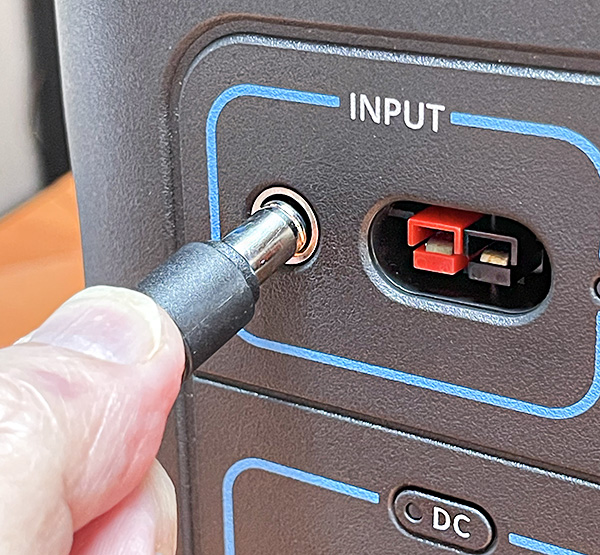 As easy as using the HomePower ONE is, I had much worse luck trying to recharge with the optional SolarPower ONE solar panel. One day last week, it was supposed to be sunny all day, so I thought this would make a perfect day for solar charging. I dragged the unit and the panel onto the roof (the only shade-free part of my property). Well, this is Florida and despite the forecast, light clouds kept drifting in and out. While the day was still sunny, solar panels like full sun—as in the middle-of-Death-Valley sun. You don't get that in Florida, so after appx. 8 hours of sitting outside on this sunny, southern day, the HomePower ONE gained a whopping 2% power.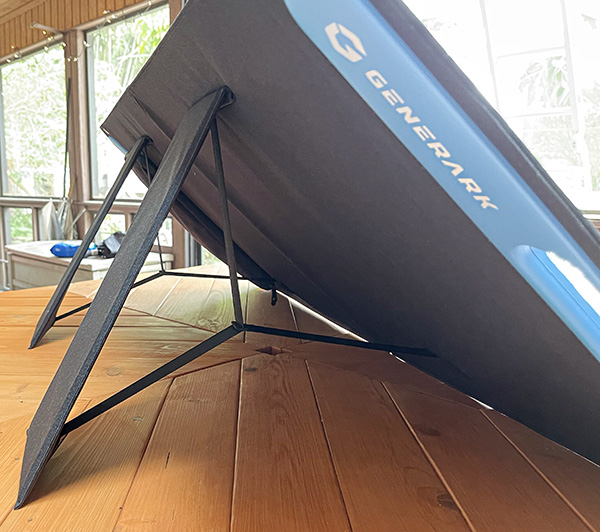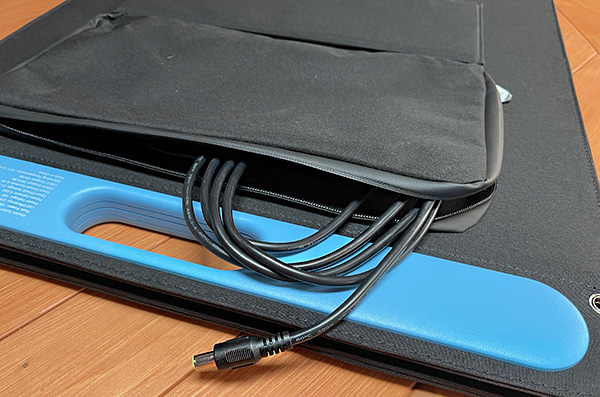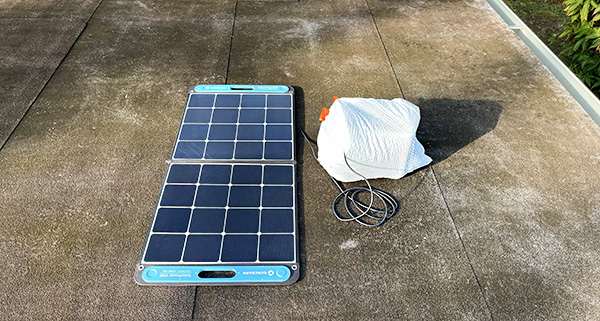 It's not Generark's fault, that's how inefficient solar power is unless you can be guaranteed uninterrupted sun. Plus, solar panels are not cheap. If you plan on using the HomePower ONE for camping, I would recommend the solar panels because they might be your only choice for recharging. But in a home with many outlets, the panels are unnecessary. 
Despite the solar issues (again, not Generark's, connecting the SolarPower ONE panel to the HomePower ONE was dead-simple. The connecting cord uses the same connector as the regular power cord. I wish the cord was longer, but the connection worked perfectly. The cord is hard-wired to the panel but is protected by an attached, zippered bag for storage. The back has a fold-out piece for propping up the solar panel to achieve the optimum angle of the sun. This will also require frequent re-positioning as the earth rotates. The panel is large, but folds neatly in half and is thin enough to easily slip behind or between camping items.

What I like
Build quality
Massive power
Many ports
USB-C
If it's a rebranded Jackery, that's a plus

What I'd change
Company name is too easily confused with Generac

Final Thoughts
The Generark HomePower ONE – Emergency Power Supply | Backup Battery Power Station can be an important addition to any homeowner's backup plan or extended camping trip. It's tough, powerful, will keep you charged and connected with the rest of the world for days, and will even run some small appliances for added comfort or camping necessities. If you can afford it, it should provide years of use when you need emergency power. 
Price: HomePower ONE: $1,099 US; SolarPower ONE: $299
Where to buy: Generark and Amazon
Source: The sample of this product was provided by Generark.