We use affiliate links. If you buy something through the links on this page, we may earn a commission at no cost to you. Learn more.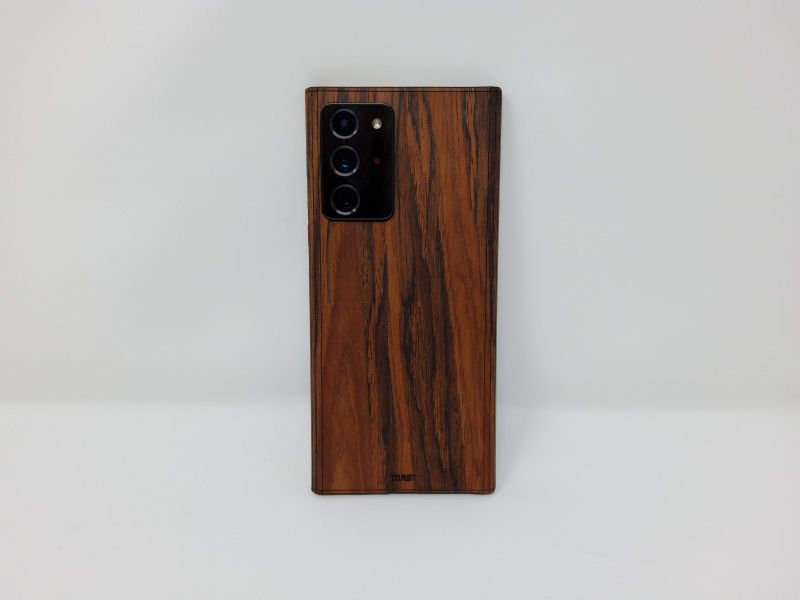 REVIEW – When you have a flagship phone, you want to show it off.  Traditional phone cases tend to add bulk and make your investment look bland and ordinary.  Wraps, on the other hand, can give your gadget a distinctive look and even a new feel.  Toast – who makes wraps for pretty much anything you can think of gadget-wise – steps up to the plate with a real wood wrap.  Is it worthy of your phone?  Read on to find out…
What is it?
Toast has taken a very thin slice of real wood, given it a protective finish and in an origami-like fashion, cut it precisely to fit most phones.  This includes all the popular Android brands, too, so people like me with the Note 20 Ultra don't have to look on with envy and the iPhone users among us.  In addition to phones, they make wraps for laptops, tablets and other devices.
How does it work?
When you order a Toast wrap, you can get as much or as little as you like.  All devices come with the back cover standard, but optionally (some at an additional charge) you can add a front piece, change the button and SIM tray covers to a different style, and add graphics and/or text to the back (even custom graphics you create and upload).  There are a variety of wood colors and styles to choose from – mine is a nice Rosewood, but you can also get Walnut or Maple or 3 other types of wood.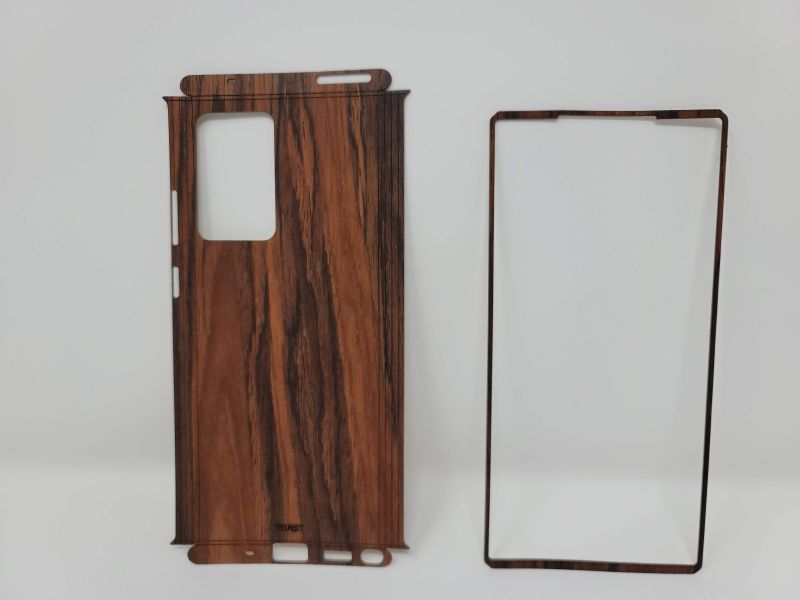 These are the two major pieces – the back/sides as a single piece, and the front as a separate piece.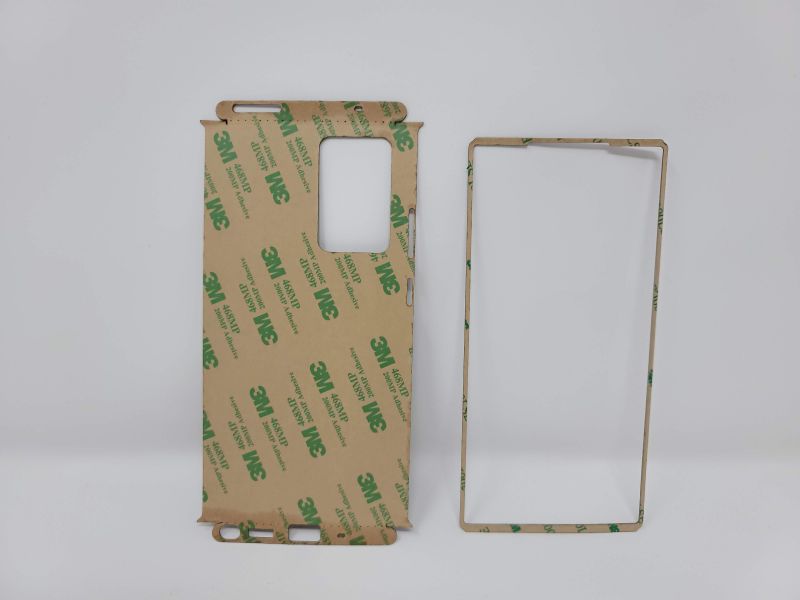 On the back side there is a 3M adhesive film that allows the case to stick to the phone.  At first, I was a little concerned about this.  More on that in a minute.
Getting the wrap onto the phone is not a difficult process, but nevertheless not one you should rush through.  To begin with, you thoroughly clean the phone with the alcohol wipe Toast provides in the package.  Then you take a charging cable and run it through the bottom of the skin.  This will help align the bottom – the first part to apply – with the other ports on your phone.  If you choose to use the button or SIM card covers, you would want to apply these first.  I chose not to use those covers because I like the contrast with the rest of the wrap.
Plug the cable into the phone and make sure the wrap lines up with the other ports and outlets.  Once you are sure it looks good, peel off the backing tape and press the bottom flap onto the phone.  From here, it is just a matter of peeling the tape off and rolling the wrap over the phone.  First, the back then the top and finally the sides.  I can't stress enough that this is very precisely cut so provided you get the bottom part properly aligned, the rest should be remarkably easy.
Toast includes a camera cover as well, but again I chose not to use it.  The contrast with the camera – an excessive bump of the Note 20 Ultra aside – makes this really unique.  At this point, you can add the front cover if you ordered one.  Although I received one, as you can see in the pictures the front is VERY thin.  It is a bit harder to get properly aligned.  No fault of Toast's here – I tried to get it on the phone but in the process part of it stuck in the wrong place and I ended up tearing it.  This is probably because I have two modes – very delicate and brute force.  So no front cover for me.
The finished product as customized by me: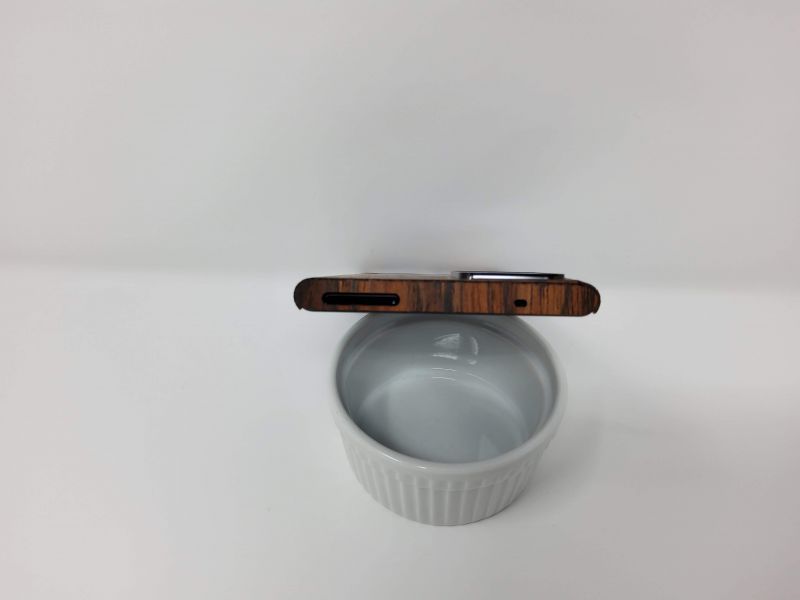 The top of the phone…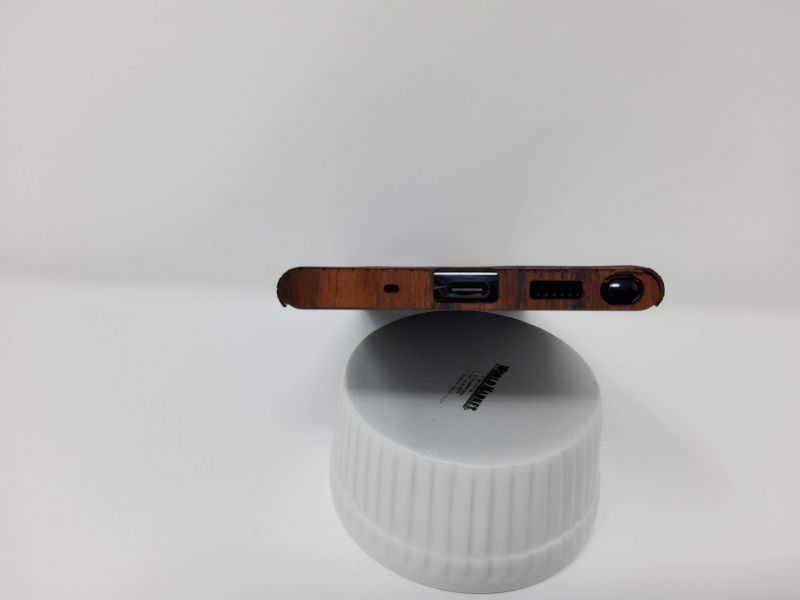 And the bottom…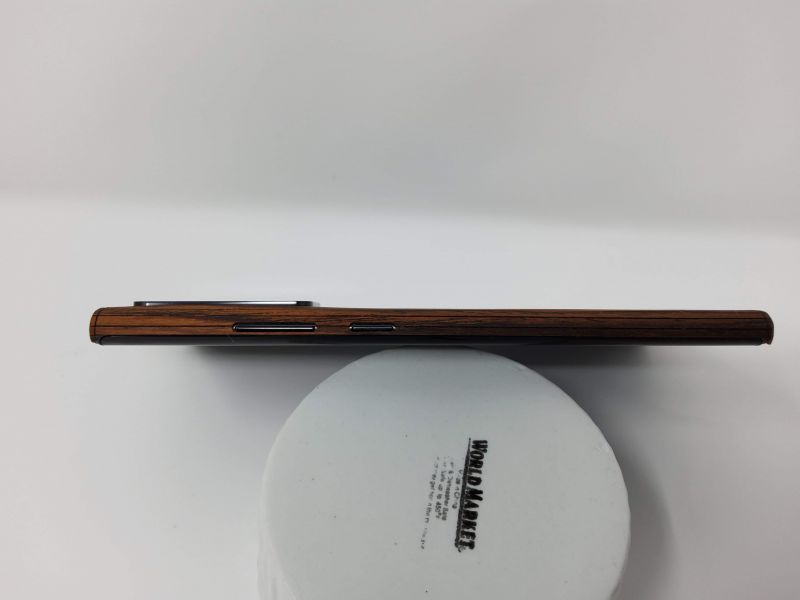 Finally, the button side.
I sported this wrap for just over a week, and literally every time someone saw this they immediately asked where to get it.  It really gave an already large phone a truly distinctive look.  The feel in the hand is premium but yet grippy – I never felt like it was going to slip out of my hand like some cases.  One thing to note (pun intended), though – because of the curved edge of the Note 20's screen, the wrap has some sharp points where the sides and top/bottom pieces meet.  Not sharp in the sense that it could be used as a weapon, but rather that they are small and pointy.  It took a couple of days to get these to adhere to the phone better.  Again, probably a byproduct of the massive meathooks I have for hands.
Now for the part I was dreading.  In order to fully review this wrap, I would also have to take it off the phone.  Yes, I could have potentially wrecked my precious for this review.  You're welcome.
I was afraid that the adhesive would either make it incredibly difficult to remove or that it might leave marks on the phone.  According to the instructions, use a blow dryer to warm the wrap – again, I was a little fearful of this part because electronics don't do well with heat sources pointed at them.  Regardless, low setting on the blow dryer and about 15 seconds did the trick.  The wrap came off in pieces but came off cleanly and easily with no residue left behind.  Unfortunately, once the wrap has been removed, you can't use it again.  So my phone is back to being its beautiful but somewhat less impressive self.
What I like
How easy it is to get this wrap on your device
The VERY precise nature of the cutouts shows attention to detail
The envy of everyone who saw my phone for a week
What I'd change
Final thoughts
I'll admit I went into this review with a few misgivings.  First, this is a wrap, not a case – this means that there is very little fall protection beyond what your device provides.  And then there was the potential for damage if I removed the wrap.  The first issue I got over pretty quickly – I treat my phone like the investment that it is, and beyond being marginally spasmodic I rarely drop it more than a few inches.  Enough to cause damage if it falls right, but generally within the normal wear and tear area.
The second issue was overcome when I removed the wrap at the end of the review.  I am pretty sure this was designed with people like me in mind, so the instructions are clear, and more importantly, when they say it will come off cleanly, it does.
Toast plants a tree for every wrap they sell.  But during the pandemic Toast has been making PPE face shields.  On the home page, they have a link that will let you donate $5 (per shield) to get these onto the faces of the people who need them most.  Every week Toast finds a clinic or organization in need of protective gear and ships them free of charge all of the face shields that have been donated that week.  Just thought you should know that.
Now, though, I am back to a very nice phone case that has suddenly become bulky and ordinary through no fault of its own.  I think I might customize a new wrap.  I like the attention I got with this one and I am pretty sure my phone did, too.
Price: $39.00 and up, depending on the options you choose
Where to buy: At Toast's web site
Source: The wrap for this review was provided by Toast.