We use affiliate links. If you buy something through the links on this page, we may earn a commission at no cost to you. Learn more.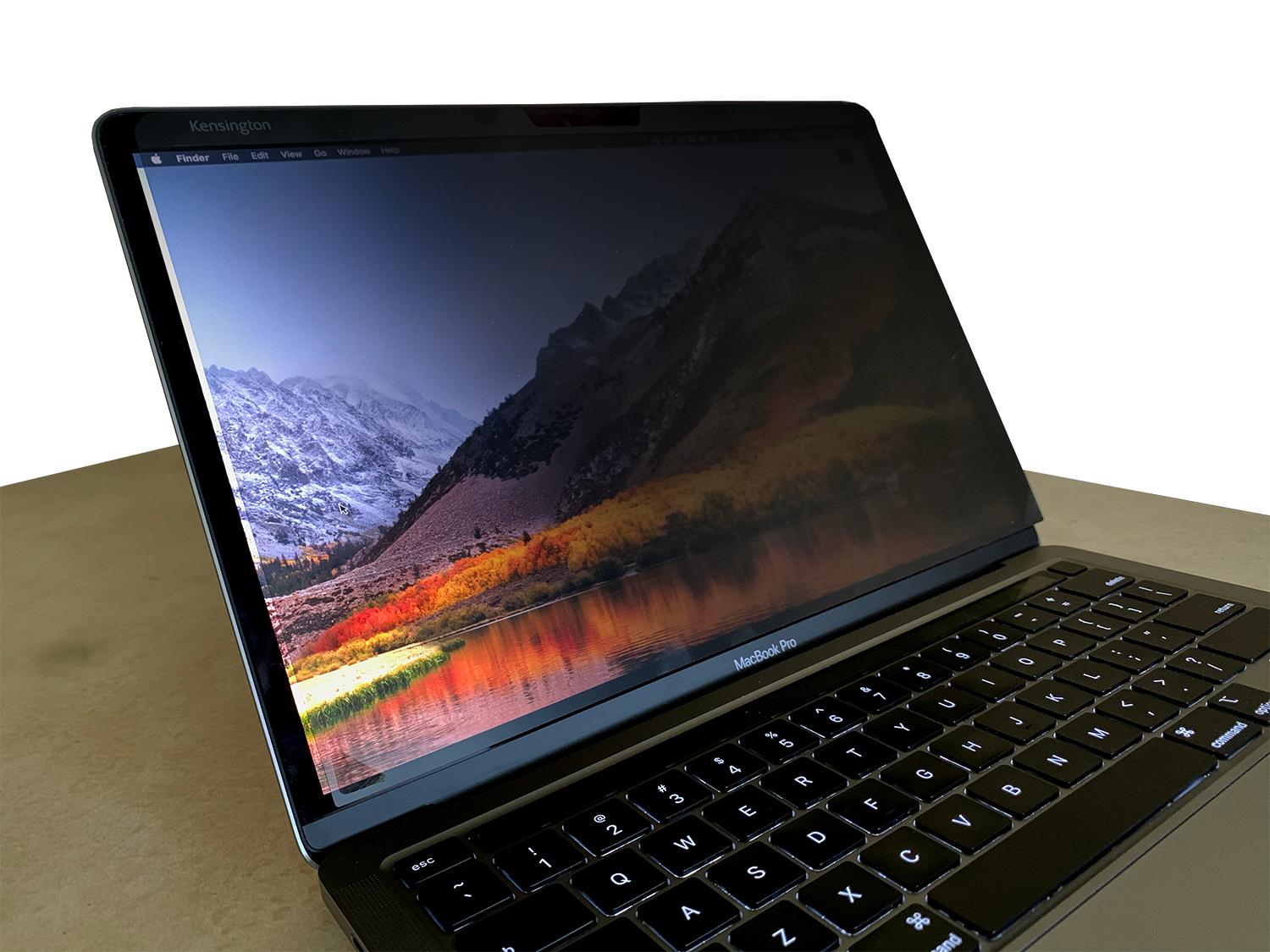 REVIEW – In the digital age, privacy is an utmost concern. But even cautious individuals can be at risk with their laptop screens out in the open for passersby to see. Kensington's simple-to-install MagPro Elite Privacy Screen can help keep wandering eyes off your personal information.
What is it?
The Kensington MagPro Elite is an easy-to-install privacy screen that provides a narrow field of vision for your laptop display, reducing the chances of data theft in public settings.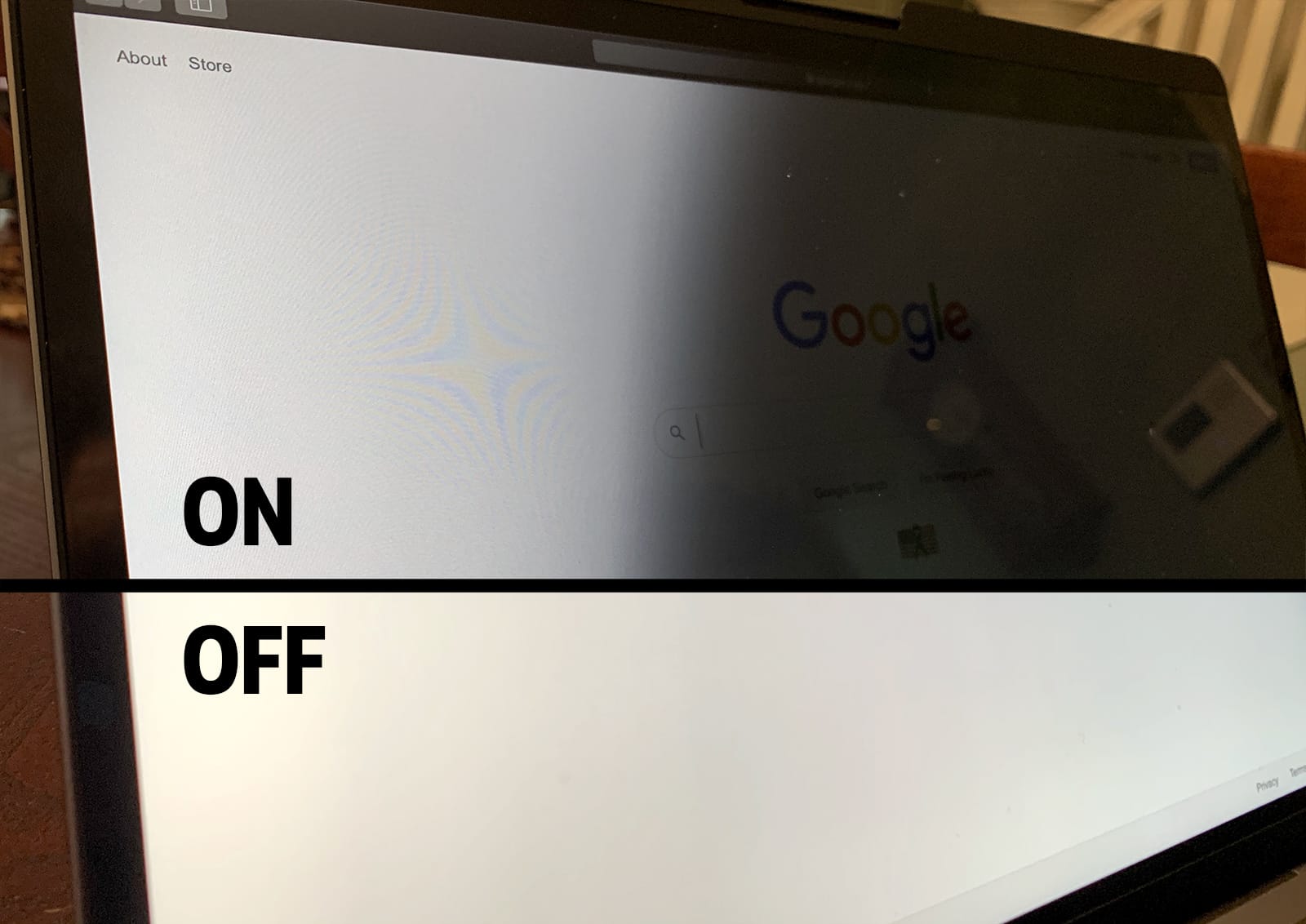 Design and features
Physically, the MagPro Elite Privacy Screen looks like a thin, polarized sheet of plastic, matte on one side and glossy on the other. There is a thin magnetic strip at the top of the screen protector with a custom-fit notch to prevent obscuring the webcam.
Installation couldn't be easier. The magnets along the top magnetic strip help it snap right into place. Since the top of the screen is held firmly, the rest of the protector stays flat against the screen, with the exception of when you first open the laptop. Fortunately, Kensington includes a few small, triangle-shaped double-stick tabs to paste the bottom corners against the bezel. They're not overly sticky and easy to reposition, and it's a nice inclusion.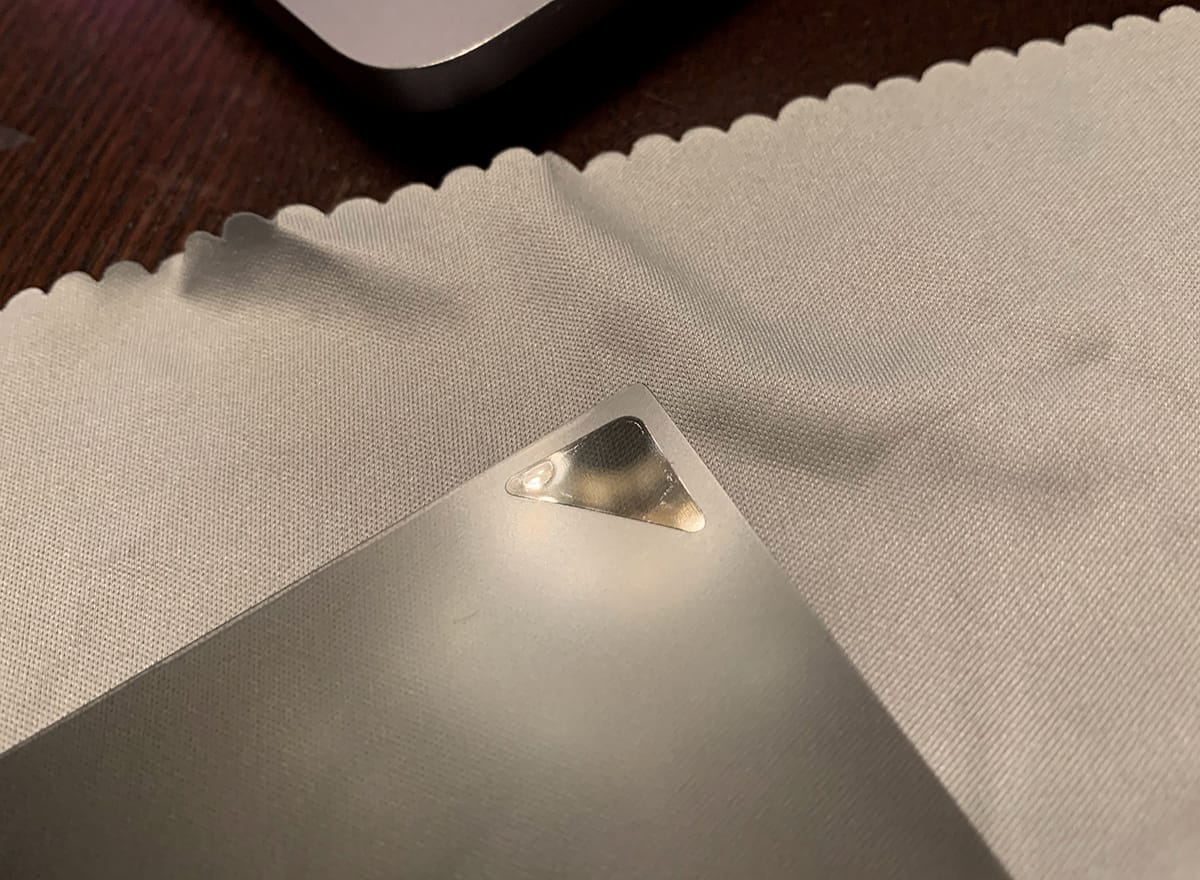 Once the MagPro Elite is in place, you can still close your MacBook to invoke sleep mode, since it's a very thin sheet. The thickness is practically unnoticeable when closed.
The primary function of the MagPro Elite is, as you would guess, to limit visibility from unwelcome eyes. Indeed, trying to scope your laptop's screen from almost any angle other than dead-on straight almost completely obscures the contents. Certainly, anyone sitting next to you would have a hard time reading your screen without being extremely obvious. Consider that box checked.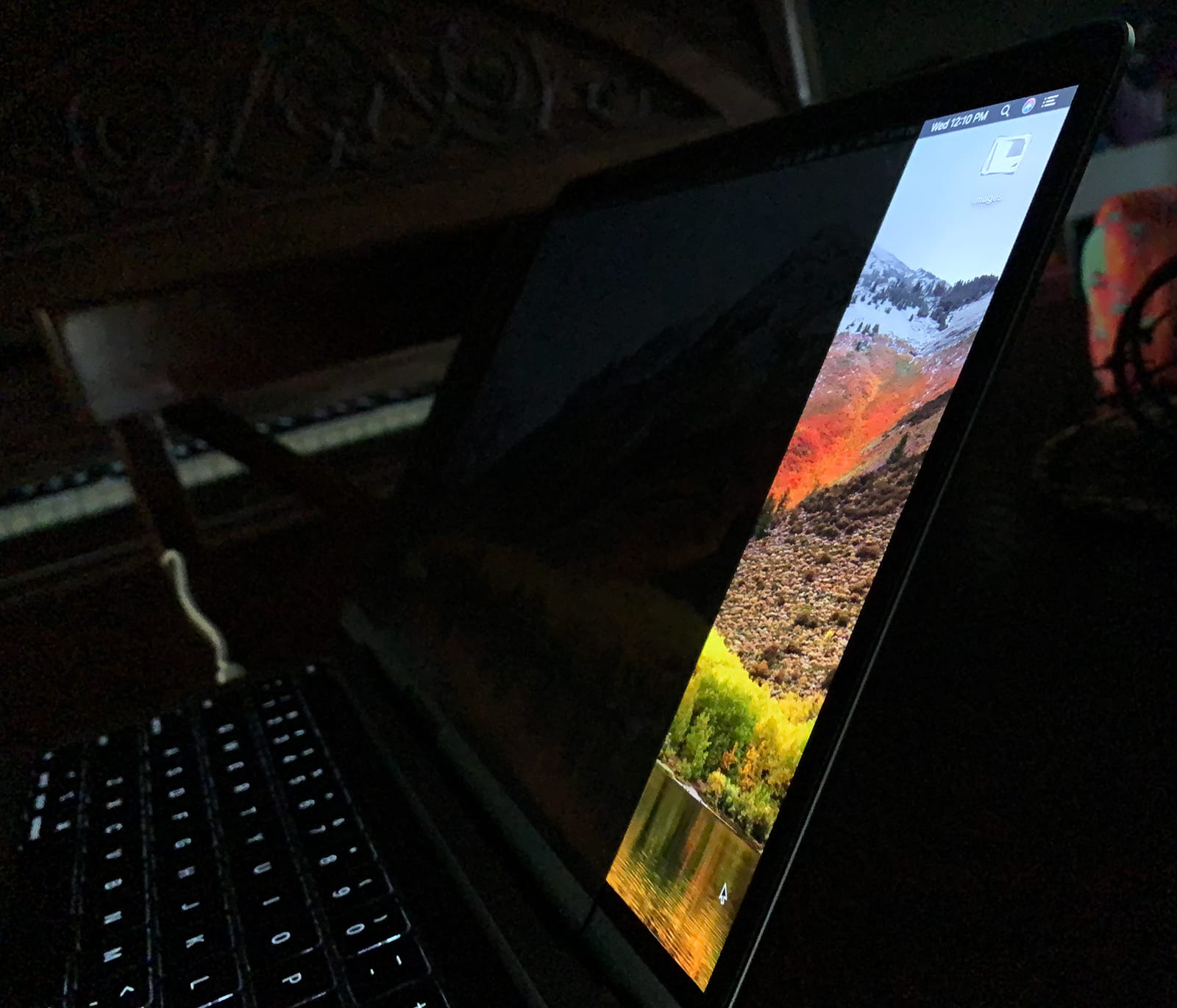 Just for fun, I got my wife to stand off to the side and try to read some forms I was filling out, and she had to stand almost directly behind me to see anything but a dark screen. Kensington mentions a +/- 30 degrees angle of visibility on their website… it's a very narrow field of view. So much so that if you shift around in your seat too much, you start to lose either corner of the screen to the obfuscation.
Now I know right now we're all living in a time where our screens are mostly in our homes. I couldn't imagine when I'd ever have my laptop in a public place, especially one where someone could comfortably get within 10 feet of me. So a privacy screen might seem like a hard sell right about now.
But wait, there's more!
Kensington has added several other features that make keep their screen attached to your monitor or laptop more appealing.
The MagPro Elite cuts down on blue light emitted from the screen, so it's that much easier on your eyes for extended periods of time. There's also a reflective coating that reduces glare from external light sources, definitely a plus if your home desk is by a window or overhead light. Looks up at candelabra hovering over my dining room table.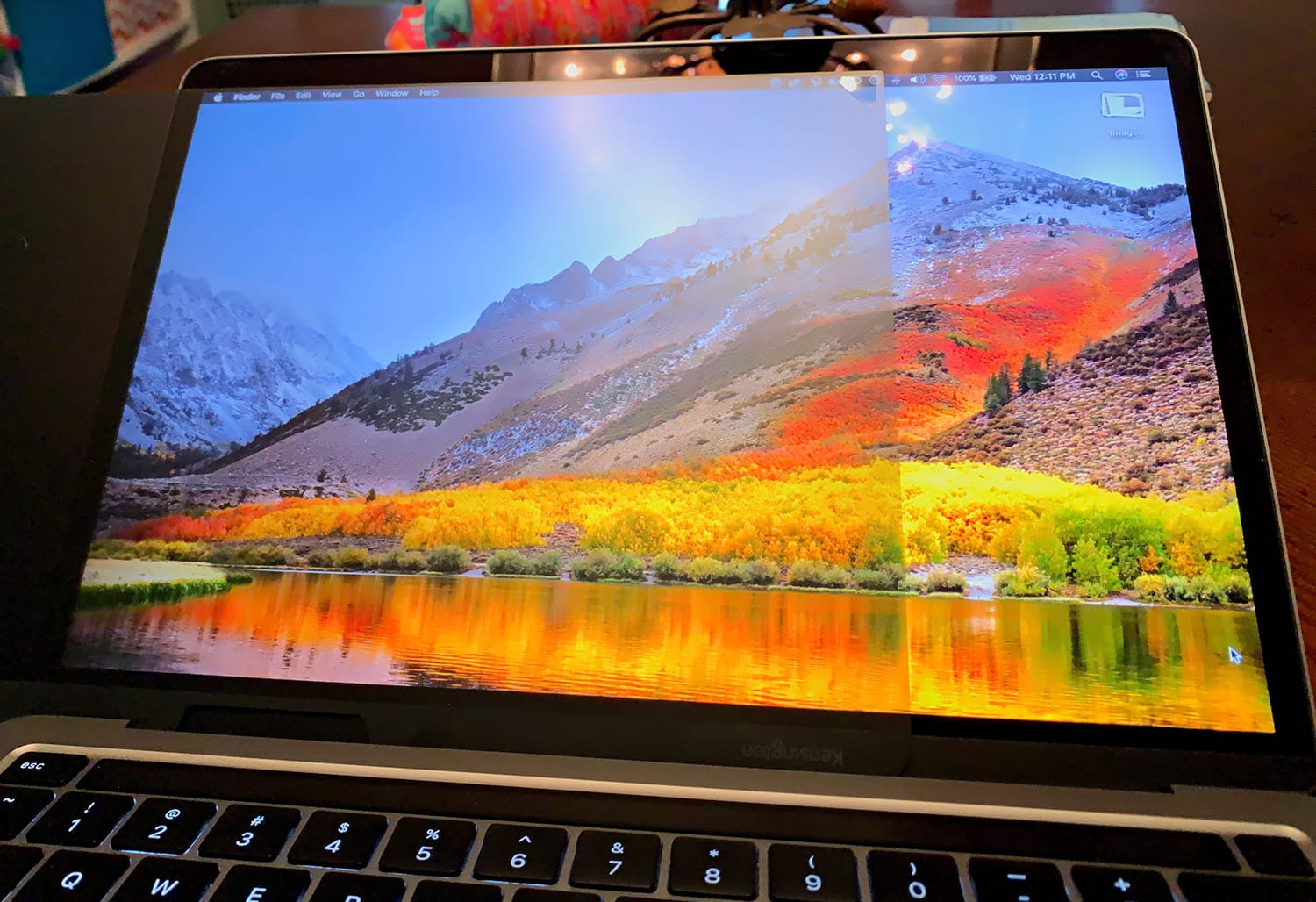 And as long as the screen is in place, it will protect your monitor surface from scratches, dust and fingerprints.
My favorite little addition is the fact that one side of the screen protector is matte, while the other side is glossy. Apple sure does love their shiny, glossy laptop screens, and I'm sure there are many long-time Mac users that lament the decision to remove matte screen options from their computers.
While it does reduce clarity, I really do like the matte finish when I'm doing work that doesn't require a high visual fidelity, like coding and writing.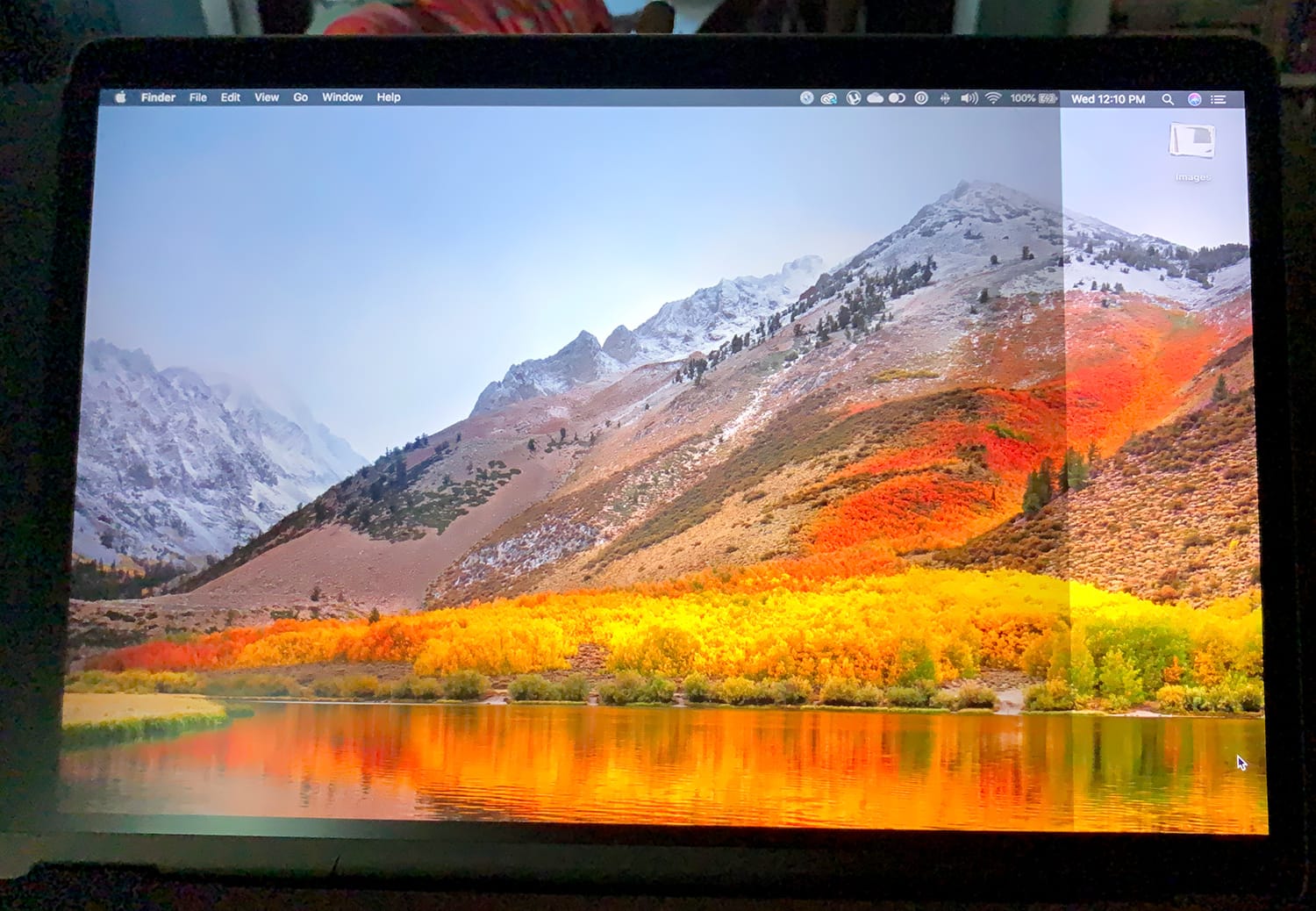 When it came to doing actual design work, though, I just couldn't keep the privacy screen in place. Trying to pick and match colors in Photoshop was tough due to the warmer color filter on the screen. And graphics with a lot of detail almost seem to develop a moire pattern on them when viewed through the screen. It was almost starting to give me a headache.
The rest of the time, just writing emails and other general office type work was fine. It's really nice to see some extra features on top of what would generally be considered a boring accessory.
What I like
Easy to install and remove
Thin enough to keep it installed
Matte finish! (or glossy on reverse)
What needs to be improved
Screen needs to be viewed straight on to avoid darkening
Alters screen colors and brightness quite a bit, not good for graphic work
Final thoughts
Even if you don't absolutely require high security and privacy, the Kensington MagPro Elite Magnetic Privacy Screen boasts several other features, like a matte screen finish and reduced blue light filter, that can help staring at a screen all day a lot easier on the eyes. Oh, and also it keeps your screen safe from prying eyes, as promised… for whenever we're eventually out at coffee shops and airports again.
Price: $59.99 (for 13″ MacBook Pro variety)
Where to buy: You can pick up a MagPro™ Elite Magnetic Privacy Screen for your MacBook, MacBook Pro, and other screens of various sizes directly from their website.
Source: The sample of this product was provided by Kensington.