We use affiliate links. If you buy something through the links on this page, we may earn a commission at no cost to you. Learn more.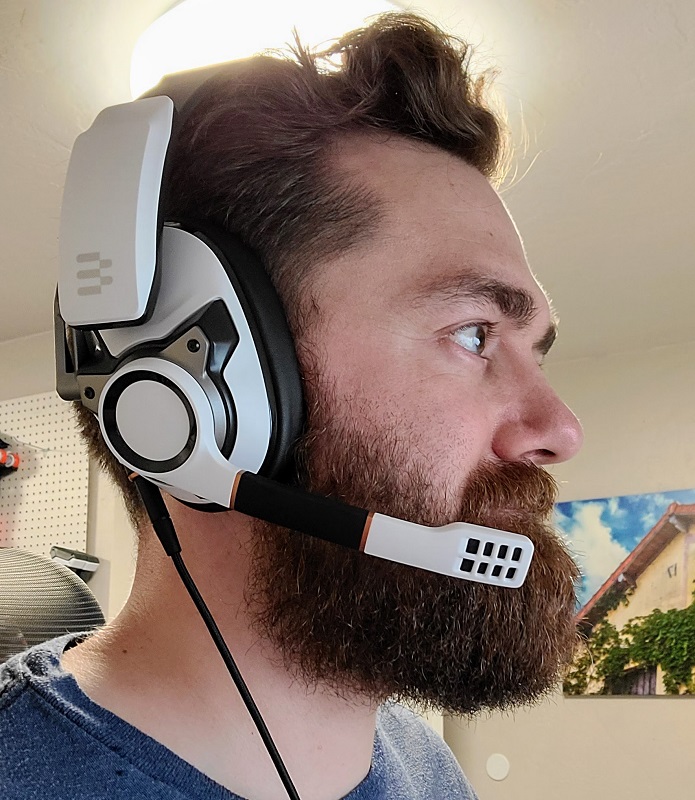 REVIEW – As a nearing-40-years-old reviewer of tech gadgets, when I first saw the EPOS | SENNHEISER GSP 601 wired gaming headset I thought I might be about 20 years too old for them.  A few weeks of blissful use has changed my mind completely, they've helped me stave off the mid-life-crisis urges, if only momentarily.
What is it?
The EPOS | SENNHEISER GSP 601 wired gaming headset is one of a series of headsets with identical parts and designs, but with different colors.  It's a high-end gaming-focused wired headset with an emphasis on audio quality and comfort.  EPOS and Sennheiser have a long history in the audio world, and are known for high-quality products.  They've made products for many different audio needs, and have been releasing gaming-focused headsets for a while now.  The EPOS | SENNHEISER GSP 601 wired gaming headset is compatible with nearly any device with an audio port (Playstation, Xbox, PC, Mobile, etc.).
What's in the box?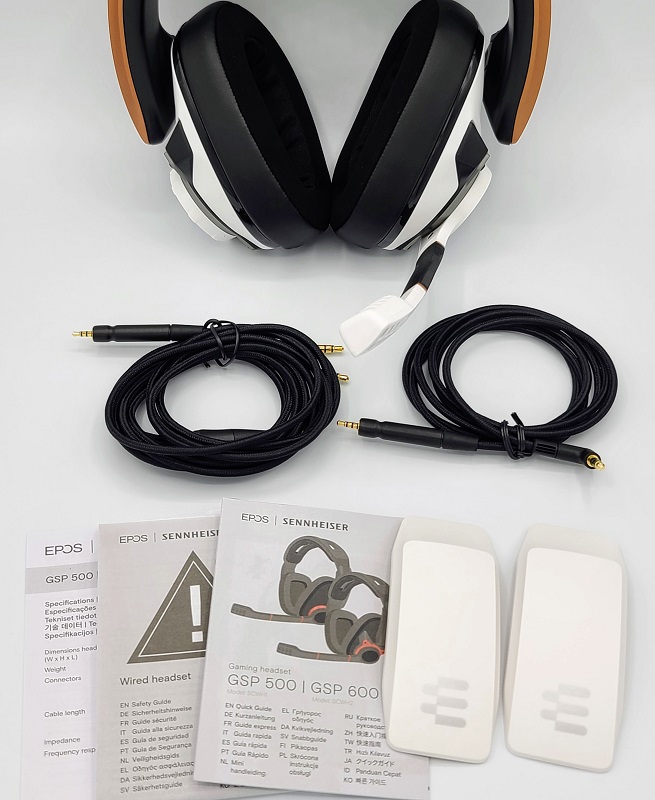 In the box is the EPOS | SENNHEISER GSP 601 wired gaming headset, 2 sets of wires (one for a combination microphone/headphone jack like most pre-2020 phones included, and the other a dual-jack system familiar to any computer gamer), documentation/manuals, and an extra pair of alternate-color plates.
Hardware specs
Frequency Response: 10 – 30,000 Hz
Transducer type: Dynamic/Closed
Impedance: 28 Ω
Sound Pressure Level: 112 dB SPL @ 1 kHz, 1V RMS
Earcup type: Around Ear / Closed
Cable Length: 2.5 m PC Cable / 1.5 M Console cable
Microphone Frequency Response: 10 – 18,000 Hz
Microphone Pickup Pattern: Unidirectional
Microphone Sensitivity: -47 dBV/PA
Installation and setup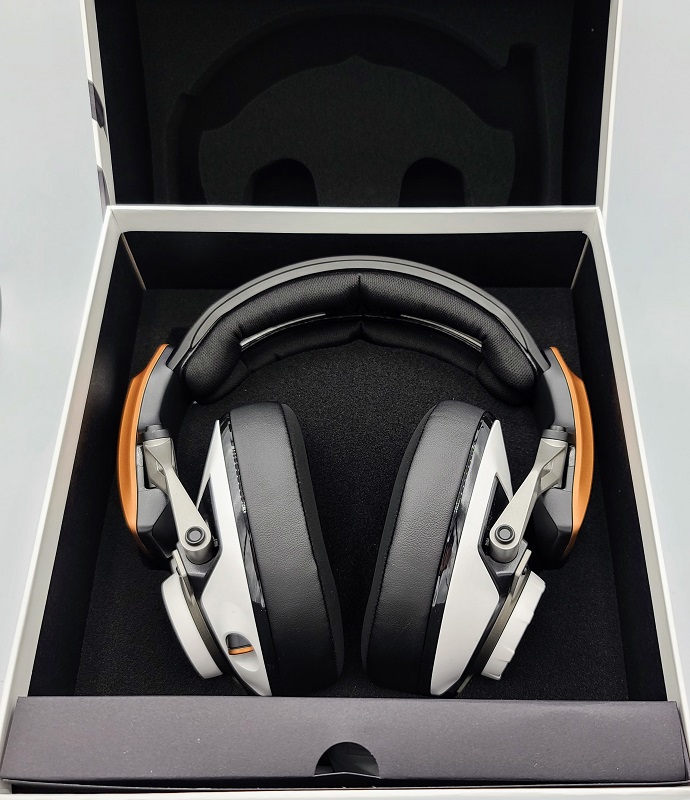 Installation and setup of the EPOS | SENNHEISER GSP 601 wired gaming headset is simple.  The headphones and components are stored in a nice padded box (that could double as a storage box).  You just have to select the correct cable from the two provided, and connect it to your device (most of my testing was on my desktop gaming PC, but I tested with other devices as well with both types of cables).  The headset is truly plug-and-play, there is no software needed or other setup required.
Design and features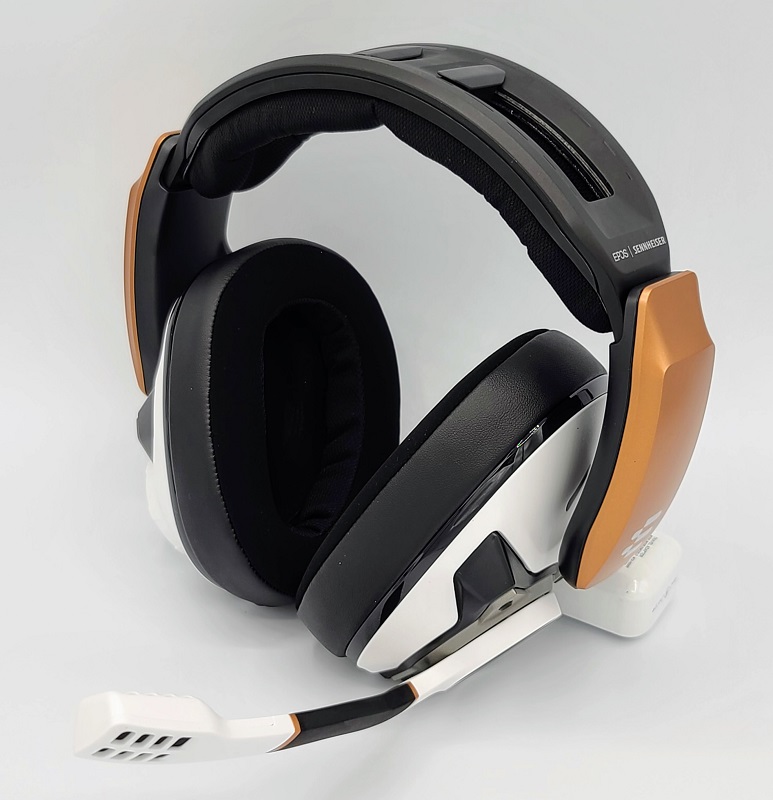 The overall design of the EPOS | SENNHEISER GSP 601 wired gaming headset is bold, futuristic, and clean.  EPOS also offers a 600 (black/red) and 602 (Blue/Orange) model with different colors, so if you're not a fan of the white/white or white/orange the other options could be better for you.  The headset is a bit larger in total bulk than most, with a lot of padding and plastic dominating the surfaces.
The sound quality is above average (some of the best I've heard), even when driven from my non-audiophile grade computer motherboard sound or Playstation or iPad.  In games, I could distinctly hear footsteps and other audio clues that were helpful in competitive gaming.  The overall sound balance is less bass-heavy than previous sets I've tried, but this seems to be better for competitive multiplayer games (overpowered bass from explosions can "shadow" other critical noises like footsteps or alerts).
For music listening, these were phenomenal.  I increased the bass a bit with a software equalizer for music, and the resulting sound balance was stellar.  The rich full piano and hypnotical vocals in Miami Memory by Alex Cameron were ear candy.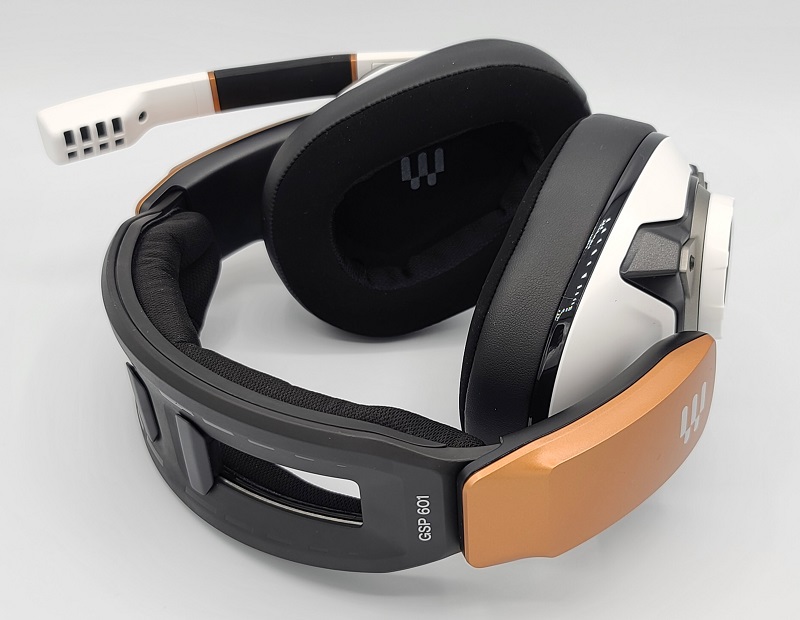 The headband is comfortable and well-padded, I was able to wear the EPOS | SENNHEISER GSP 601 wired gaming headset for 12+ hour days (work followed by gaming sessions – I may be spending too much time in front of the screen during this COVID-19 pandemic).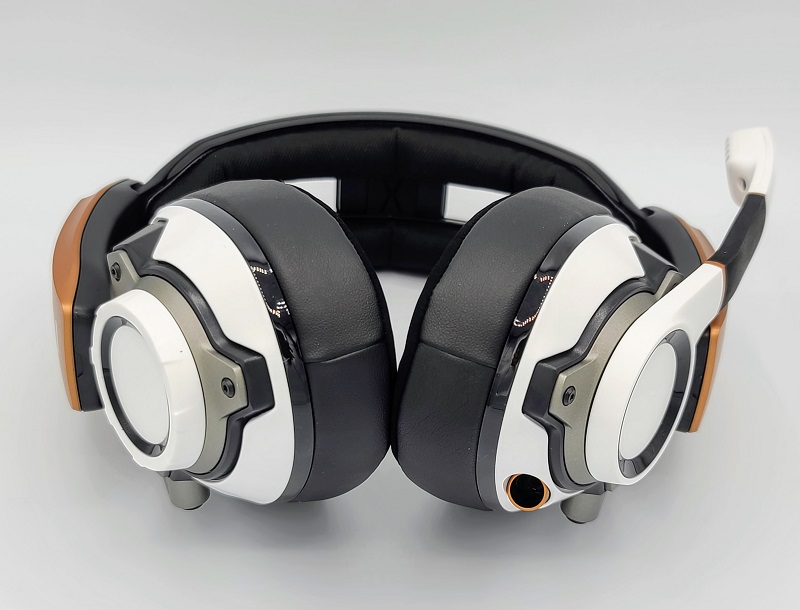 The right earcup has a large circular volume dial while the left earcup has the lift-to-mute microphone boom.  Both functioned perfectly, I had no audio distortion or static while using either – volume controls on cheap headsets often cause static-like noises when adjusted.  On the bottom left earcup is the wired connection port.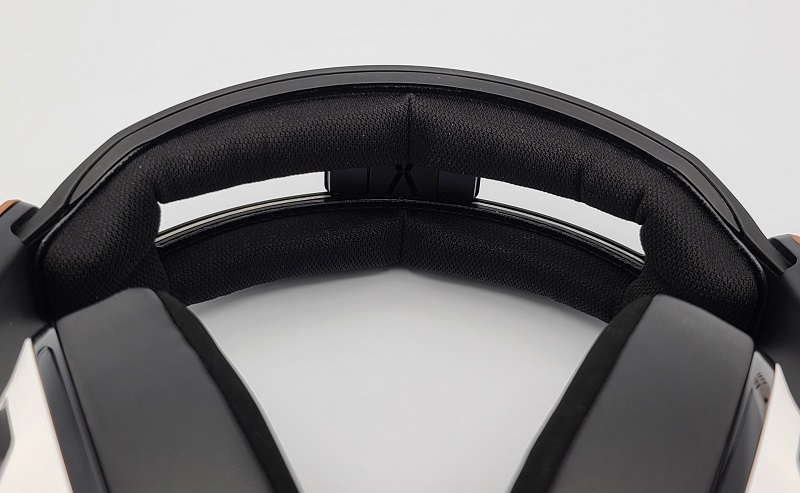 The headband seems to have a decent range of size adjustment, I have a larger than average head and there is still room to go larger when adjusted comfortably on me.  It can go fairly small, but definitely wouldn't work well for youths.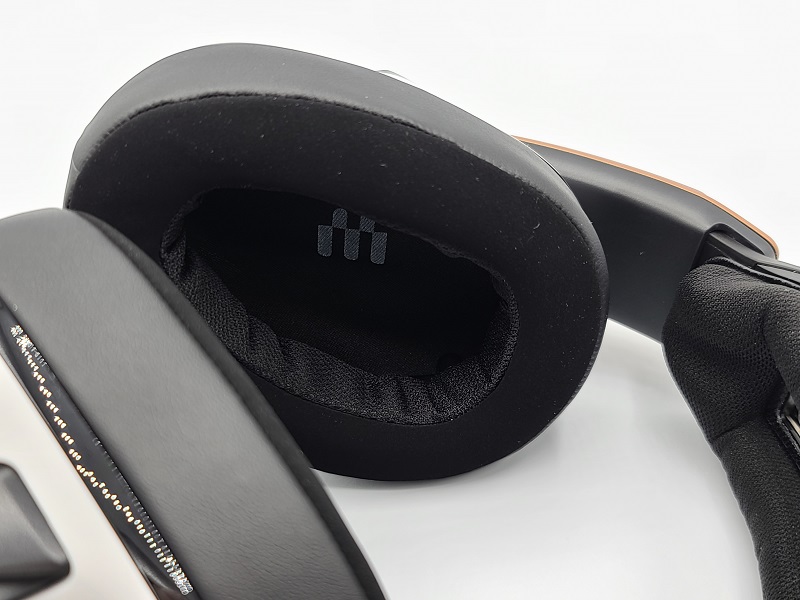 The ear cups are also well padded and evenly distribute pressure around my ear without putting any on the ears themselves.  I'm one of those people that can't wear on-ear headphones, after a short time it gets very uncomfortable having any pressure at all on my ears with on-ears.  These over-ear headphones did not cause any discomfort and sealed out external noise (like loud gaming-pc fans) with ease.  External noise levels while wearing them were comparable to wearing noise-cancelling cans.  The earcups are replaceable, and seem like they're made of durable materials (a soft leather-like material).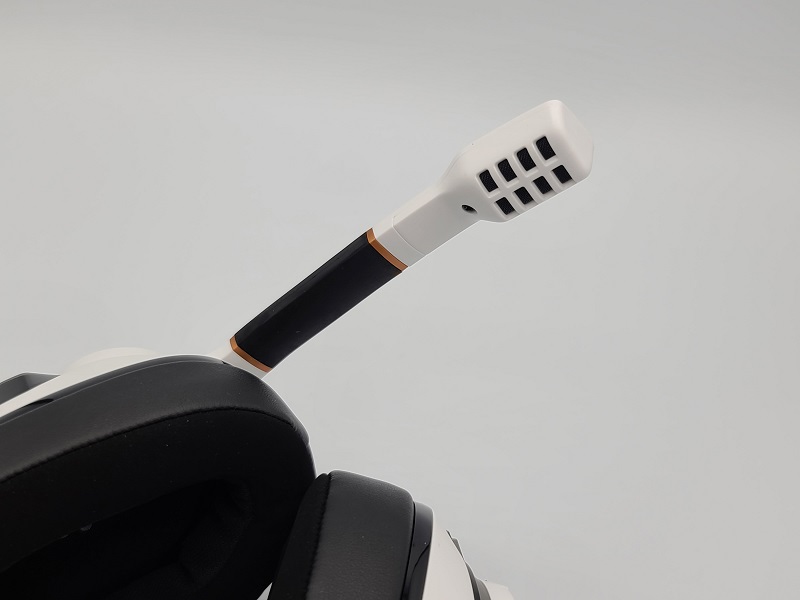 The microphone is better than average.  Other players were able to hear me very clearly, and it did a good job of not picking up other noise like typing or air conditioning.  My loud mechanical keyboard is barely audible in Window's Voice Recorder, and completely absent in Discord voice chat.  The lift-to-mute function of the microphone boom worked perfectly (I'm getting good at swiftly popping it up for sneezes while on Zoom calls).  The moving parts like the earcup pivots and microphone movement feel high quality, there is no worrying play or looseness at all.
What I like
Excellent sound quality
Comfortable
Good microphone
What I'd change
A wider pivot range on the ear cups to lay flat against your neck would be nice
I wouldn't complain if they'd included a longer cable, but it's not short (I've just been spoiled with longer ones in the past)
Final thoughts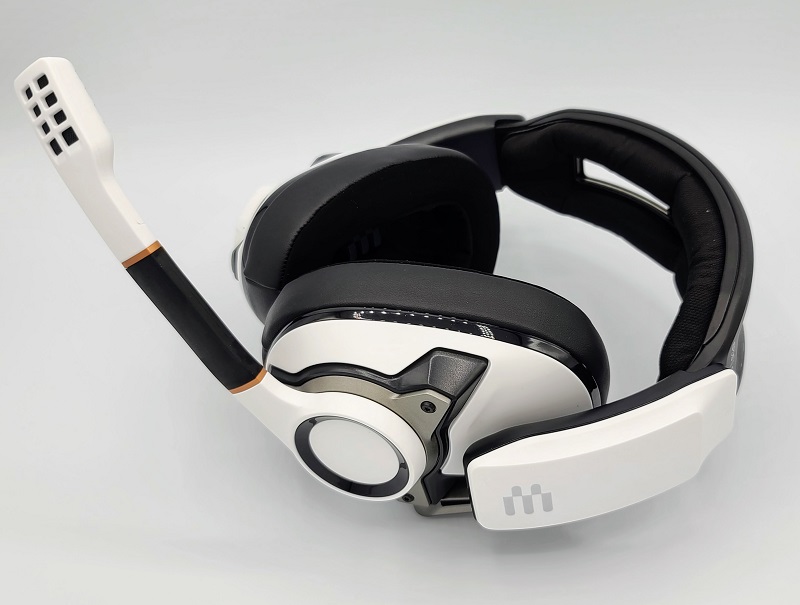 The EPOS | SENNHEISER GSP 601 wired gaming headset is a fantastic setup for any gamer (or office worker increasingly needing a quality headset these days).  The fit and finish seem durable, the performance is excellent, and ergonomics are great.  I definitely recommend this headset!
Price: $219
Where to buy: EPOS Gaming and Amazon
Source: The sample for this review was provided by EPOS.