We use affiliate links. If you buy something through the links on this page, we may earn a commission at no cost to you. Learn more.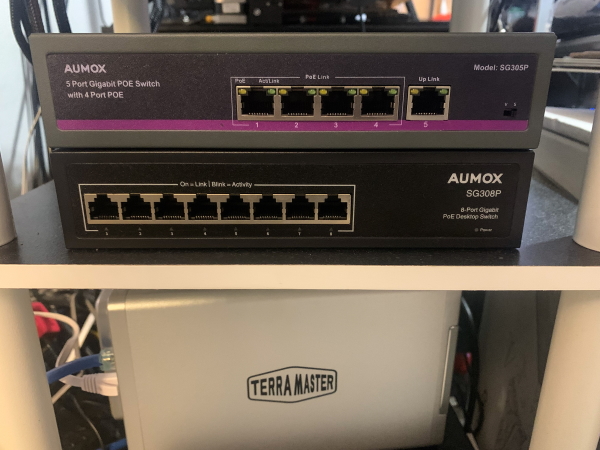 REVIEW – I am a gadget geek and an IT fanatic, and my home has more networked devices than most people I know. As shown in the screenshot below, as I am typing this review there are currently 63 "live" devices on my network, and I still have a few that are not powered on. I use several network switches in various rooms in my home, and recently, I have been building a DAKBoard "Cluster/Nest" with Raspberry PIs that I want to power via POE. I also plan to add a few POE cameras. To my delight, I get to test and review the Aumox 5 and 8 Port Gigabit POE Switches.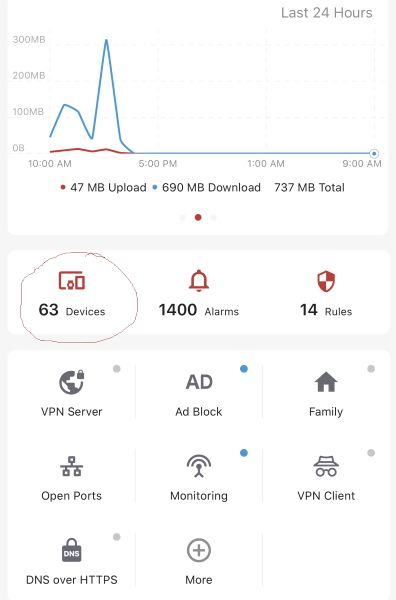 What is it?
The Aumox 5 Port Gigabit POE Switch features 4 POE ports (78W), a dedicated uplink port, unmanaged gigabit ethernet, and traffic optimization. It is Plug and Play. The enclosure is all metal.
The Aumox 8 Port Gigabit POE Switch features 8 POE ports, 8 Port POE (120W), unmanaged gigabit ethernet, traffic optimization, and is also Plug and Play. The enclosure is all metal.
What's in the box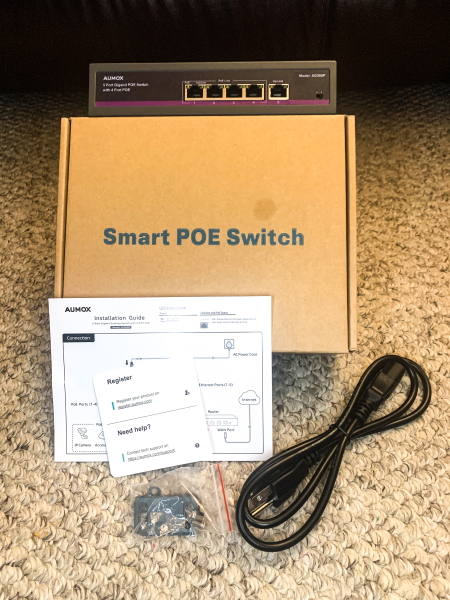 1 x Aumox 5 Gigabit POE Switch
1 x AC Power Cord
1 x User Guide Card
1 x Mounting Kit
(Same for the 8-port Switch)
Design and features
The 5 Port POE Switch:
Features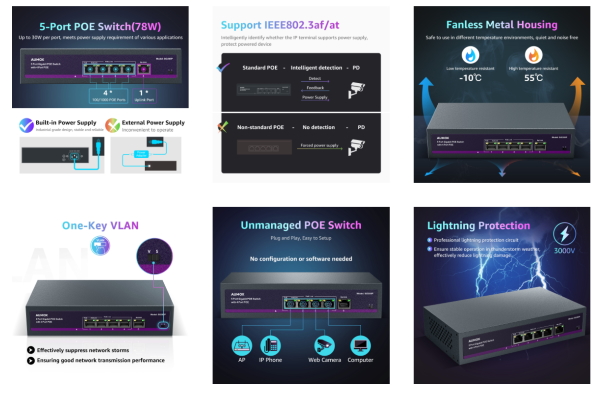 4-Port 78W POE: Designed with IEEE802.3af/at standard, the Aumox POE ethernet switch can transmit network data and power at the same time. This gigabit switch offers a maximum of 78W POE power output in total. Single-port POE power up to 30W meets the power supply requirements of various applications.
Gigabit Ethernet: Aumox network switch features 100/1000 Mbps ports, enables ultra-fast wired connectivity, and instant large files transferring. Unmanaged gigabit switch, easy to set up, plug and play.
Reliable Fanless Metal Housing: Metal housing design makes the POE switch reliable to use in different use cases. The fanless design gives you a quiet and noise-free environment.
One-Key VLAN: Supports one-key VLAN mode and ports are isolated from each other. Effectively suppress network faults such as network storms, ensuring good network transmission performance and security.
Intelligent Recognition: Intelligently identify whether the IP terminal supports the power supply, protect the powered device.
The 8 Port POE Switch:
Features

Gigabit Port, Superior Performance: Supports IEEE802.3af/at standard,8 gigabit Ethernet ports, each port up to 30W power supply, with 120W power in total. comprehensive optimization of product performance.
Simple Installation, Plug And Play:  Each port supports 10/100/1000m rate adaptation, automatic negotiation in duplex mode, supports wire-speed forwarding, plug, and play, farewell to complex settings.
Energy-Saving And Noiseless: Low power consumption fanless design, all-metal high energy heat conduction tank housing design, natural cooling, compact, elegant design suitable for desktop or wall.
Lossless Data Transmission: Adopt store and forward mode, automatically learn and update MAC address, comprehensively improve the transmission and exchange performance of local network data, reduce transmission failure, ensure stable, reliable, and efficient data transmission.
These network switches are small, lightweight, and compact.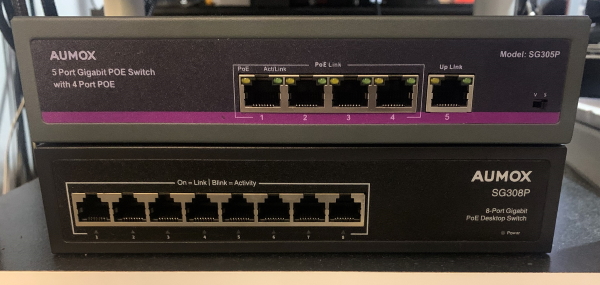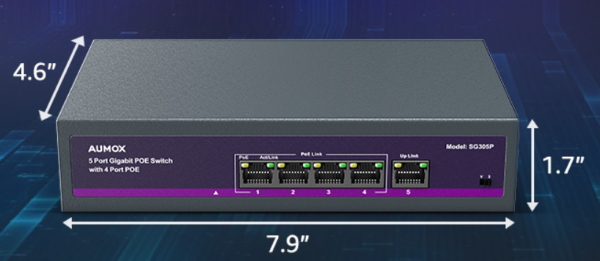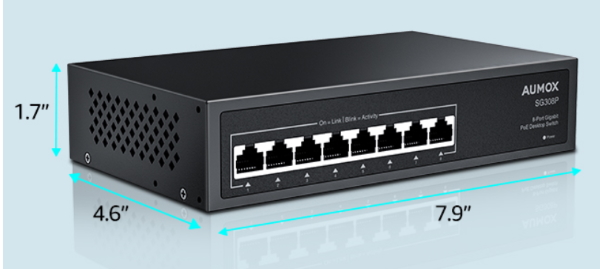 On the rear of the switches, there is the AC port. The port on the 5-port switch is on the right and on the left on the 8-port switch.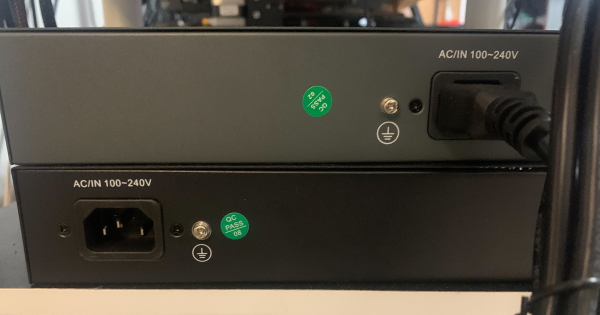 On the sides of both switches, there are vent holes and mounting bracket screw holes. Underneath there are 2 wall mounts.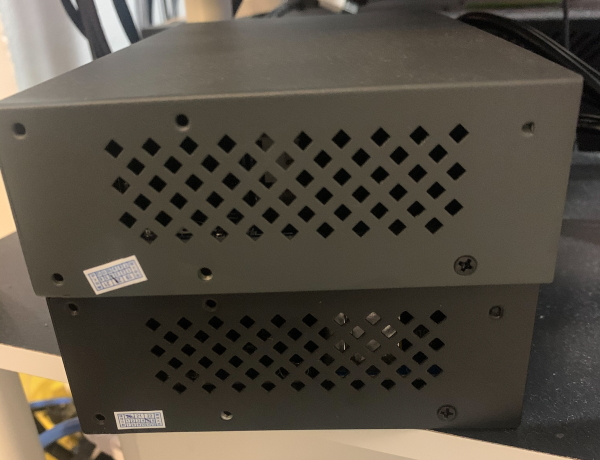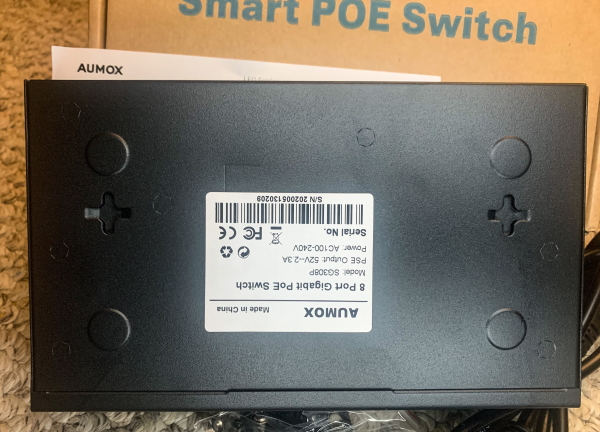 Performance
For my needs, I am setting up what I call a DAKBoard "Nest/Cluster" so that I can clearly view and monitor several types of information for my podcast, videography clients, photography clients, to do tasks, payments due, etc. So far I have 3 displays and will be adding at least 6 more. The DAKBoard application runs on a Raspberry Pi for each display and since the Pi only requires 5V, for me it makes sense to use a Gigabit USB-C POE Splitter for each PI and not have to use individual power supplies. These switches provide enough power from each port to support as many Raspberry PIs as there are ports. The photos below show the 5-port switch connected to my router via the dedicated uplink port and the PI connected to the switch via a network cable and the POE splitter. 
Both of the switches function the same with the exception of the dedicated uplink port on the 5-port switch. Any port on the 8-port switch will autosense the uplink connection.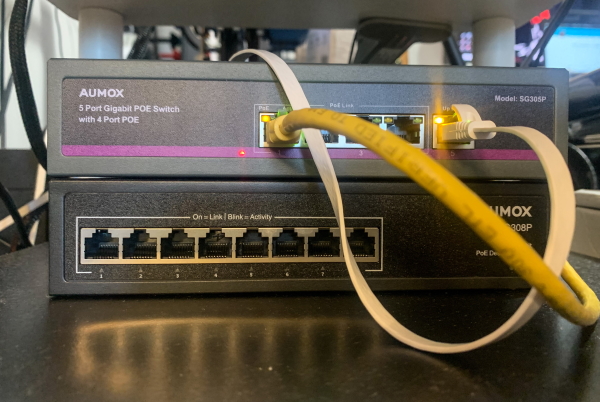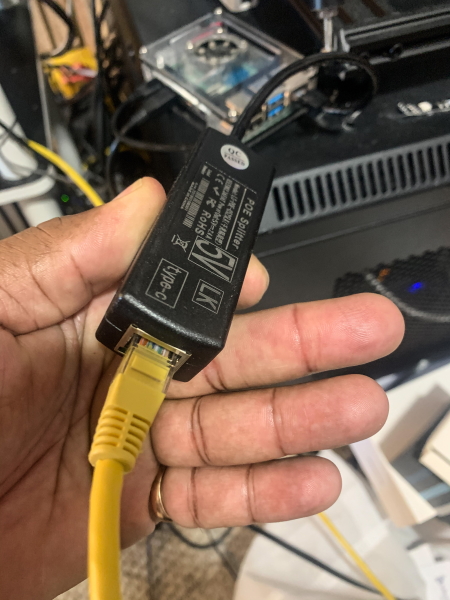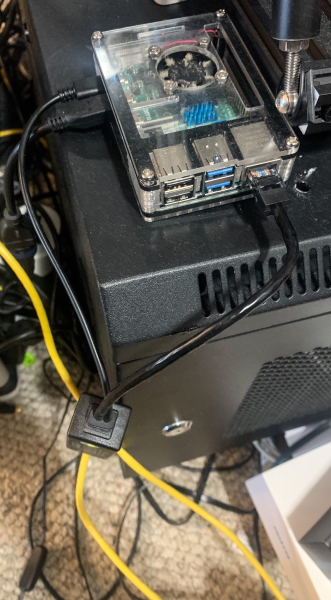 The photo below shows my DakBoard display that is attached to the Raspberry PI 4B shown in this review. (Information is scratched out for privacy reasons)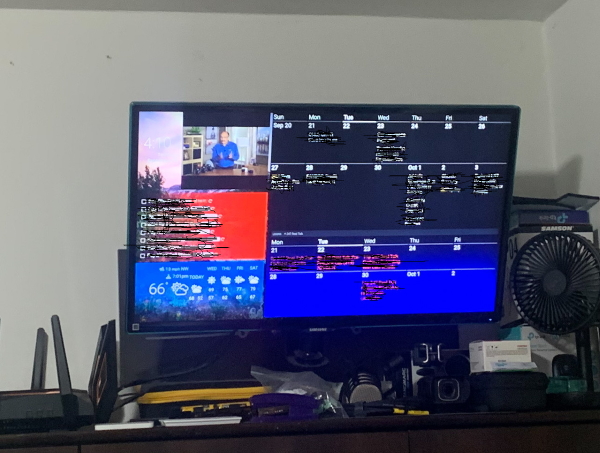 The following is a short video showing the connectivity lights on the 5-port switch while devices are connected to the switch,
Both switches come with a 1-year limited warranty and lifetime technical support.
What I like
The build quality
Good connectivity
All the ports support POE
The built-in power supply that eliminates any large wall adapter
What I'd change
Final thoughts
I like the build quality of these switches and they function well for my needs. I really like that all of the ports support POE. Previously, I owned a switch that only supported POE on some of the ports and it was at times very inconvenient. Otherwise, these switches are like most other gigabit switches. I also like the fanless, noiseless operation. They are a good value.
Price: $59.99 (8-port), $34.99 (5-port)
Where to buy: Amazon 8-port, Amazon 5-port (save 10% with coupon code: MQY43XSG expires 12/31/2020)
Source: The samples for this review were provided by Aumox.