We use affiliate links. If you buy something through the links on this page, we may earn a commission at no cost to you. Learn more.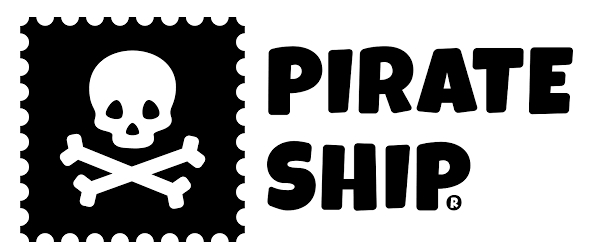 ARTICLE – Arrrg. I can't stand having to wait in line at our post office to have them weigh and print a shipping label for my packages. "I could do all of this at home." I would grumble to myself while standing in line. "I know businesses have a way to print their own shipping labels, but what about private individuals? There's got to be something out there for this." And lo-and-behold, there is! In my searches, I stumbled upon pirateship.com.
As an official partner of the USPS, this service only works with them and is therefore free and is sufficient for all my personal shipping needs (mostly media mail shipping). The service also works well for start-up companies and small businesses too, which I imagine is what it is used for most. I signed up for a free account and have created my labels manually. However, it supports uploading an address list or importing orders from your e-commerce website.
As I create the label, I enter the recipient's address, my home address, measure and weigh my own packages using my own scale which has been accurate for previously sent packages, select the type of packaging (box, large envelope, etc.), select the service (media mail, priority mail, etc.) enter my credit card number, and then print the label from my printer (any printer will do). I then go and drop off the package at our nearest USPS branch (most of my packages fit in the large wall-drop inside the foyer of the building which is open 24 hours), but you can also leave it in your mailbox or drop it off in any USPS blue dropbox. That's it!
What a huge time saver and I'm not limited by USPS business hours when dropping items off unless I have a very large package that needs to be dropped off at the counter. I've been using it for a few months now and it works well. There are no fees or hidden costs, nor does it require me to transfer money into my Pirate Ship account to print labels. It charges my credit card exactly what the postal service charges for shipping my package.
Visit the pirateship.com website to see more details about how it works and its features.