We use affiliate links. If you buy something through the links on this page, we may earn a commission at no cost to you. Learn more.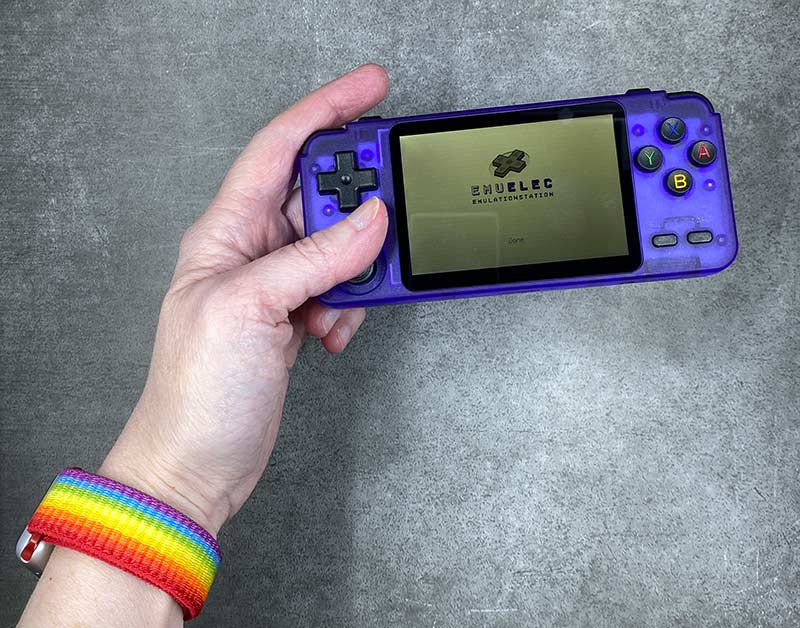 REVIEW – I have fond memories of playing Atari 2600 games, Game Boy games, Atari Lynx, and even the original PSP gaming device. Although our smartphones have much better displays and horsepower than those gaming systems from decades ago, I still feel like those old games were a lot more fun. If you have similar feelings and would like to relive some of those old games, I have a fun little handheld from RK Console. It's the RK2020 retro handheld gaming device. Let's check it out.
What is it?
The RK2020 is a small handheld gaming emulator device that features a 3.5 color display and physical controls for authentic gameplay.
What's in the box?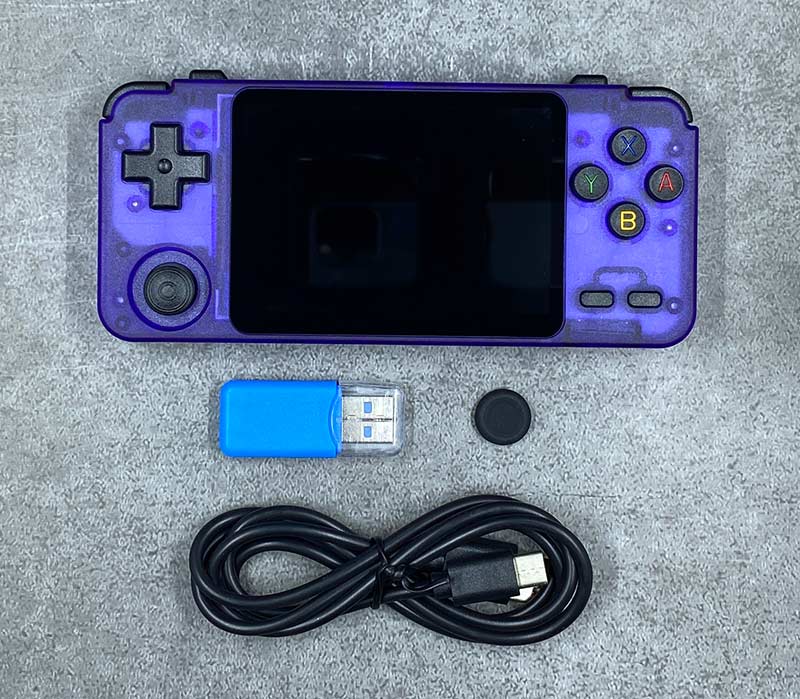 RK2020 Console
Extra joystick cover
Micro SD card 32GB
Micro SD card reader
USB-C charging cable
User manual
Hardware specs
OS: Retro Arch
CPU: RockChip RK3326 (Quad-Core ARM Cortex-A35 1.3GHz)
GPU: Mali-G31 Dvalin
Memory: 1GB (DDR3L 786Mhz, 32 Bits bus width)
Storage: SPI Flash(16Mbytes Boot), External Micro SD Card slot with Firmware installed
Display: 3.5inch 320×480 IPS screen
Audio: Earphone Jack
Battery: Li-Polymer 2600mAh
Input Buttons: D-pad, A, B, X, Y, shoulder buttons: L1/L2, R1/R2, Analog joystick, Select, Start, Power-on
Ports: USB type C for charging, USB type A for WiFi Dongle/ External Controller, external Micro SD slot
Design and features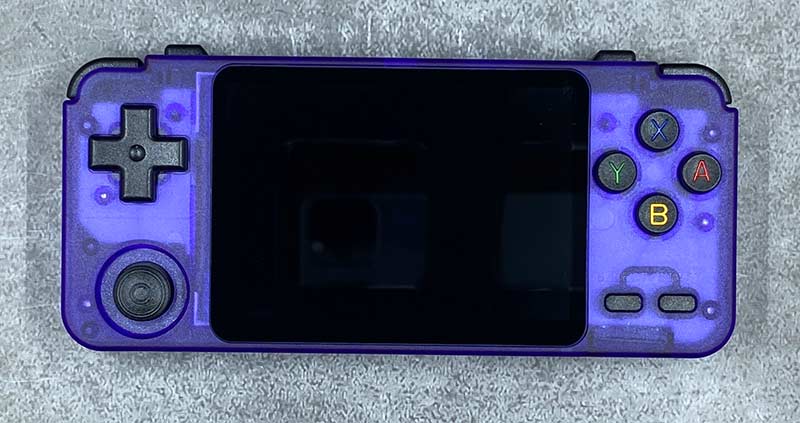 The size, design, and button layout of the RK2020 is very good. There is a D-pad and a joystick on the left side and A, B, X, Y, select, and start buttons on the opposite side.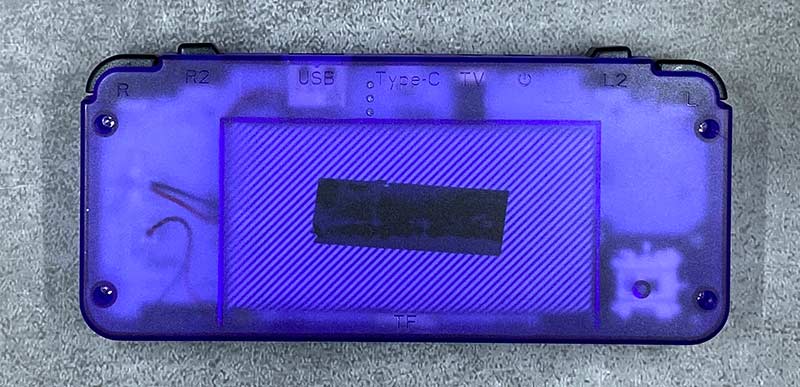 The case on the unit that I was sent is a semi-transparent purple that looks pretty awesome in my opinion.

The top edge has an L, L2, R, and R2 buttons on the corners and a small power button. There is also a 3.5mm headphone jack, a USB-C charging port, and a USB A port if you want to add optional accessories.

On the bottom edge is the microSD card slot that is used to hold the OS and game ROMs. There's also a tiny button which I'm guessing is a reset switch although the included instruction sheet does not mention it.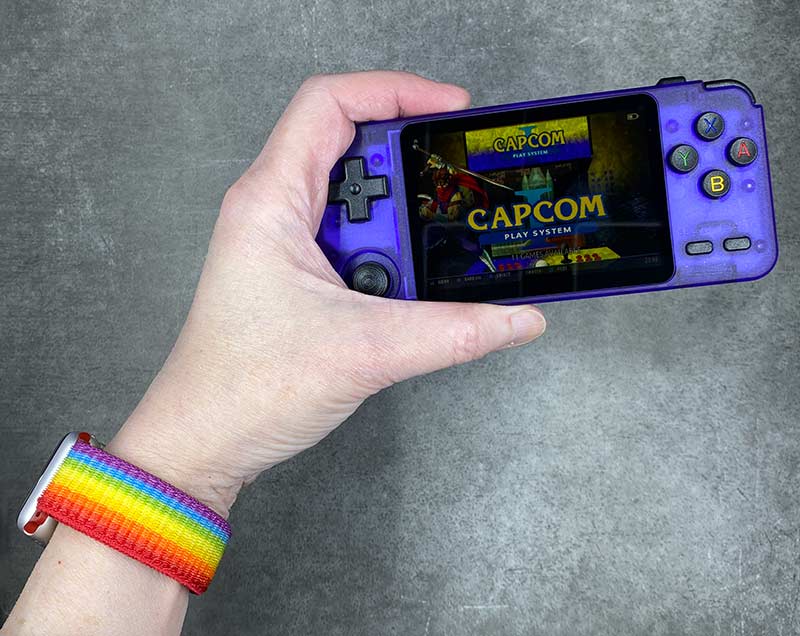 In hand, the unit feels sturdy, but the buttons rattle if you shake it.
The display is bright and crisp but you don't want to compare games on this device to games on your phone because the games you'll be playing on this device have graphics from a long time ago… which means a lot of the games are pretty pixelated. But that's where a lot of the charm comes from. That and the old school game theme songs.
Ready, set, let's play!
The RK2020 supports the following game ROMs: PSP, DC, N64, PSX, Atari2600, Atari5200, Atari7800, Atari Lynx, Game Gear, GB, GBA, GBC, master system, Megadrive, NES, PC Engine, PC Engine CD, and Sega CD. Luckily, it comes with a microSD card that already has 227 different games for most of the available formats. I'm not going to list all of the games on the system, but some of them include:
N64: Donkey Kong, Mario Kart 64, Star Fox 64
Sega Master System: Metal Gear Solid, Pokemon – Crystal Version, Legend of Zelda
GBA: ChipAdvance, Defender Advance, Frogger, Mine-Sweeper
When you power on the RK2020 it takes a few seconds for it to load the emulator. But from there you can scroll through the devices that it supports and see the individual game lists. When you select a game, it's loaded and that's where the fun starts.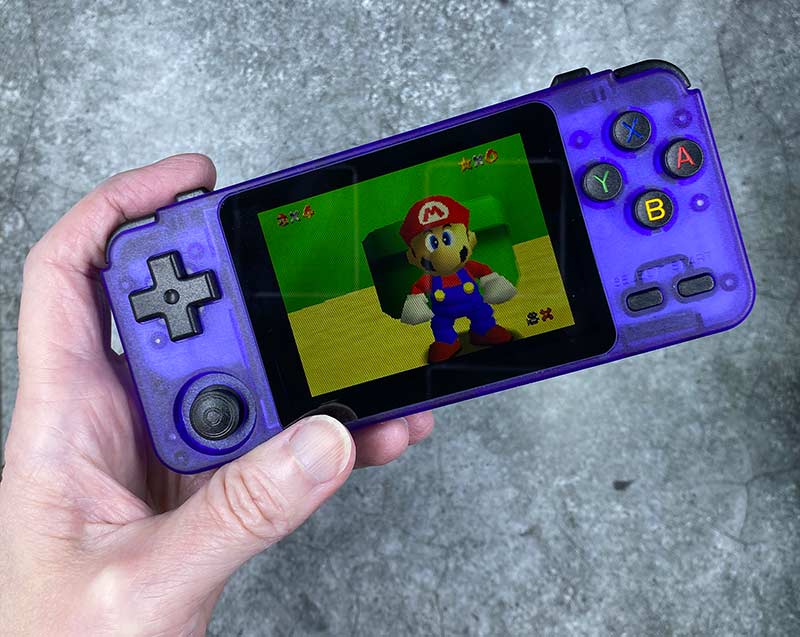 It's Mario!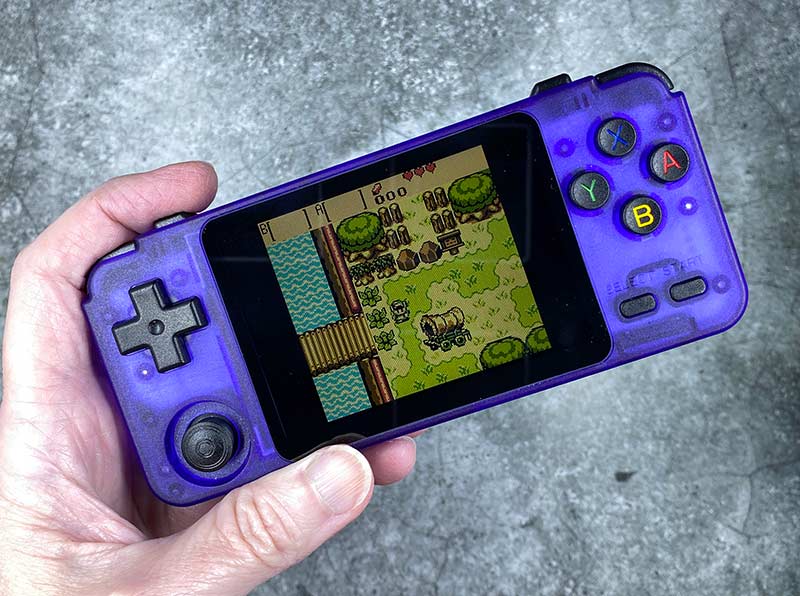 And Zelda!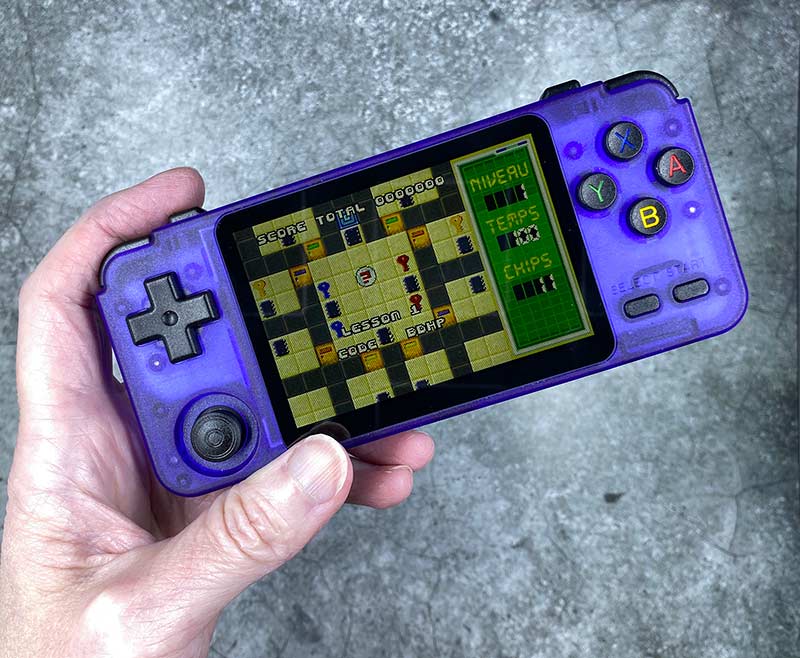 One of my all-time faves from back in the day was Chips Challenge because I enjoy puzzle style games more than action games.
It's worth mentioning that you can't use both types of navigation buttons with all games. It's typically either/or. Also, not all games use the shoulder buttons. And when some games tell you to press the Select button, it really wants/needs you to press the A button. I guess that's the fun of it though – figuring it out.
Playing the games that come with the RK2020 is fun, but you're not limited to just those games. You can download more game ROMs (google ROMs to find them) to install on the RK2020's microSD card. The steps to do aren't just to drag and drop the ROM files on the memory card though. Since the RK2020 uses a Linux file system, you have to install a 3rd party application called Paragon Linux File System in order to mount the drive on your Windows machine and from there you can drag and drop the ROM files into the correct emulation folder for the gaming console.
I will also say that there are a LOT of customizations and settings that you can change in the menus, but again, there is absolutely no documentation on these settings in the instructions that come with the device or on the RK2020 website. For the most part, you're on your own with this device.
What I like
Size
Nice selection of controls
Bright vivid display
What I'd change
Doesn't support TV output
Audio quality is pretty bad through the built-in speaker
No physical volume button
Needs more documentation, especially on how to add more ROMs
Final thoughts
If you're really into playing games from a few decades ago, you'll most likely love the RK2020 as long as you don't mind a lack of documentation and don't need to connect it to a TV. The fact that it comes with 227 games is a real plus for someone that doesn't know anything about emulators, ROMs, and how to load/install them but just wants to play some old school video games. But for those who do know about emulators, this little device can be a lot of fun.
Price: $75.99
Where to buy: Amazon
Source: The sample for this review was provided by RK Console.