We use affiliate links. If you buy something through the links on this page, we may earn a commission at no cost to you. Learn more.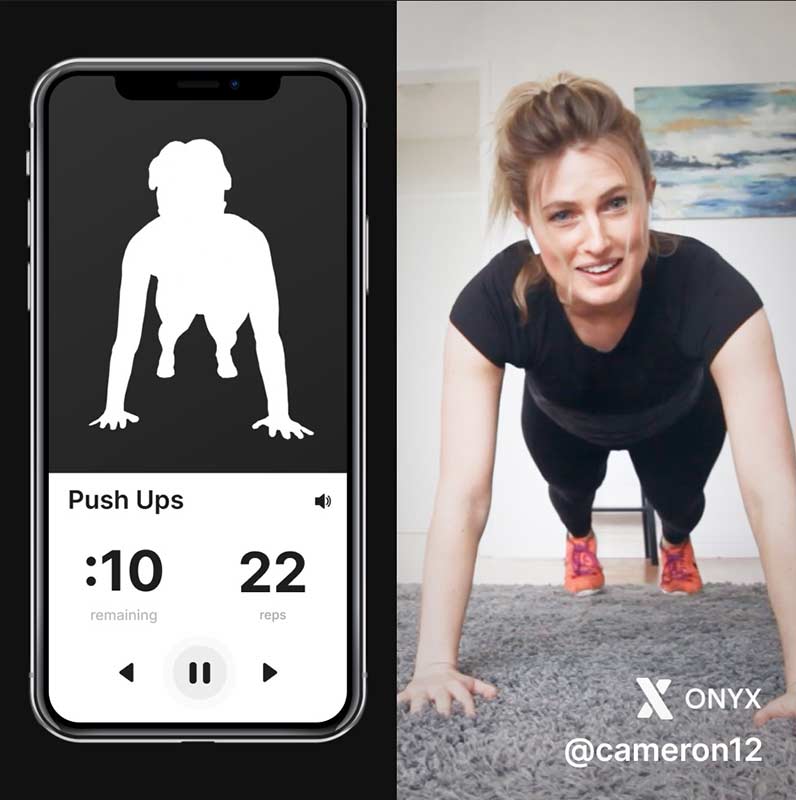 NEWS – Have you put on some extra weight from being stuck at home for months due to COVID or do you miss working out with friends? I have an interesting iPhone app that you should check out. The iOS app (sorry, it's not available for Android yet) is called Onyx and it uses your iPhone's TrueDepth camera to "watch" you as you are doing your exercises. The proprietary computer vision algorithms tracks your workout in 3D (push-ups, squats, sit-ups, etc.) to automatically count your reps and let you know when you're out of form, going too slow, etc.
The app also creates workout highlight reels for you to share on TikTok, InstaStories, Facebook, and more. You can also create and post challenges for your friends on social media and the app keeps track of leaderboard to let you know how you're comparing to your workout buddies.
I tried the app and really liked that it counts your reps and shows a video with the correct form for the exercises as you are doing them. You can see exactly what it looks like by checking out the video below.
Onyx's premium workout content is available through a $59.99/yr subscription after a 7-day free trial, but a lot of the workout content and features are free including small and short classes. Visit onyx.fit for more info and the App Store to download the app.