We use affiliate links. If you buy something through the links on this page, we may earn a commission at no cost to you. Learn more.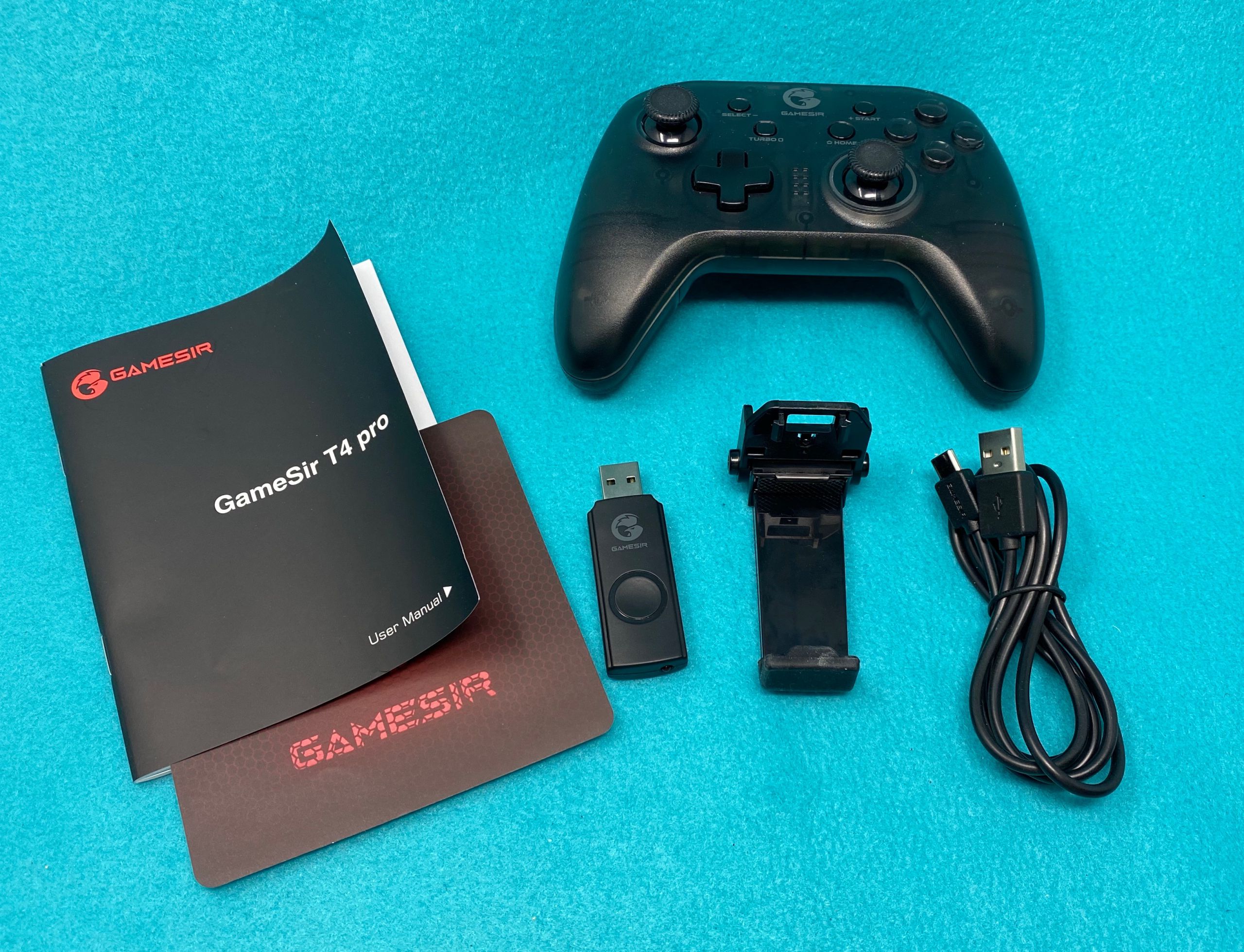 REVIEW – Gaming has taken a hard turn into mobile of late. Used to be, you had to get a fancy PC rig or a console to have the speed and video rendering capabilities needed for action-filled, high-processor games. Now, many phones or tablets can play pretty heavy-duty titles. But what about the control aspect of a game on a touch-screen device? Those on-screen controllers either take up valuable real estate that should be for game graphics, or your fingers cover the action while swiping around on virtual HUD controls. Good news, though – the traditional game controller is now being supported on games across a wide swath of platforms!  One such device, the GameSir T4 Pro, made its way into my review queue. It is capable of being paired with Xbox, PS4, iOS, tvOS, Android, Windows, macOS, and most of the devices that emulate these popular platforms. Let's take a look at the hardware, and see what it brings to the playing field.
What is it?
A multi-platform game controller for most popular gaming systems.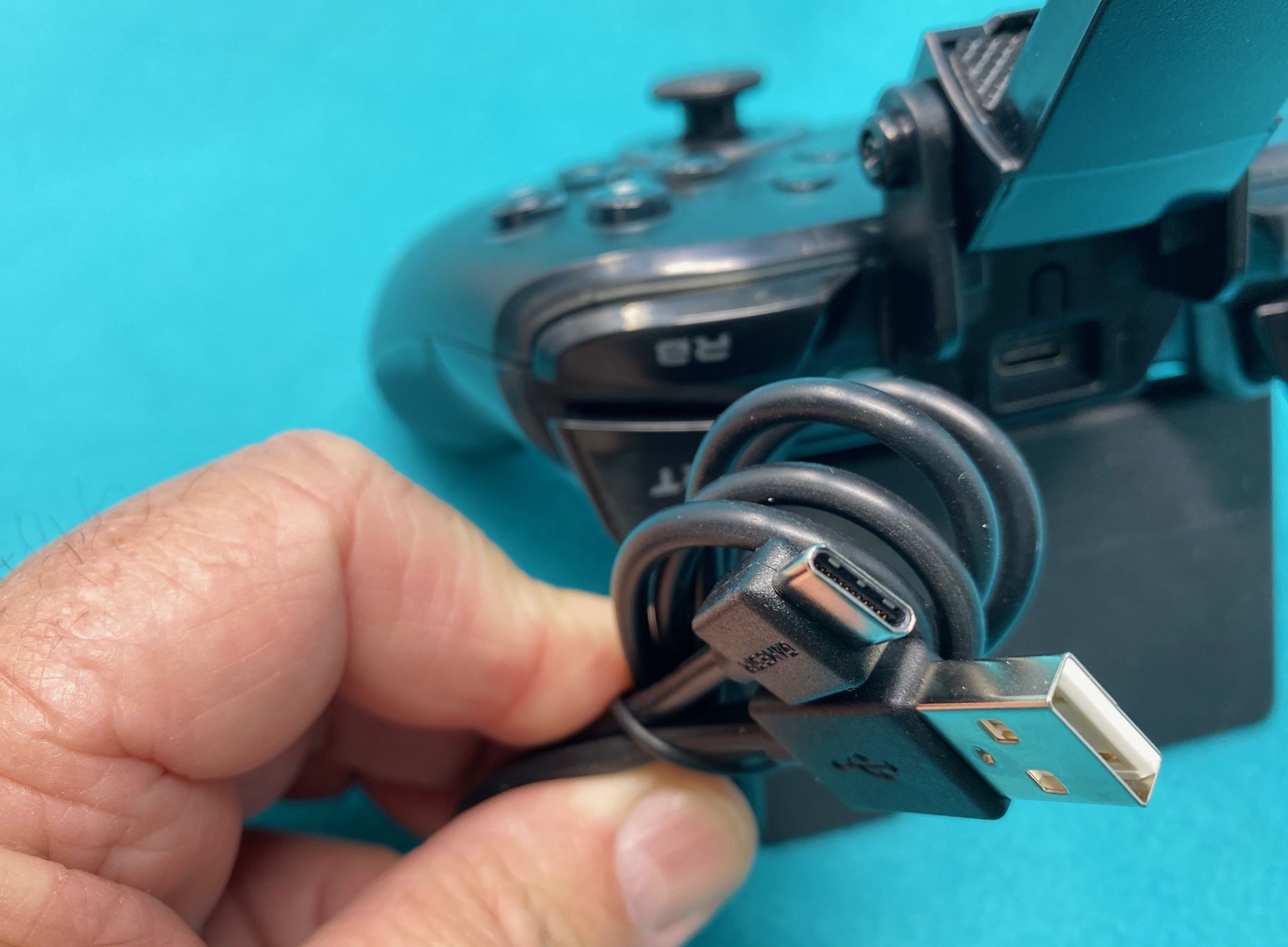 What's in the box?
Gamepad
2.4G Receiver
Detachable Phone Holder
Type-C USB Cable 1 Meter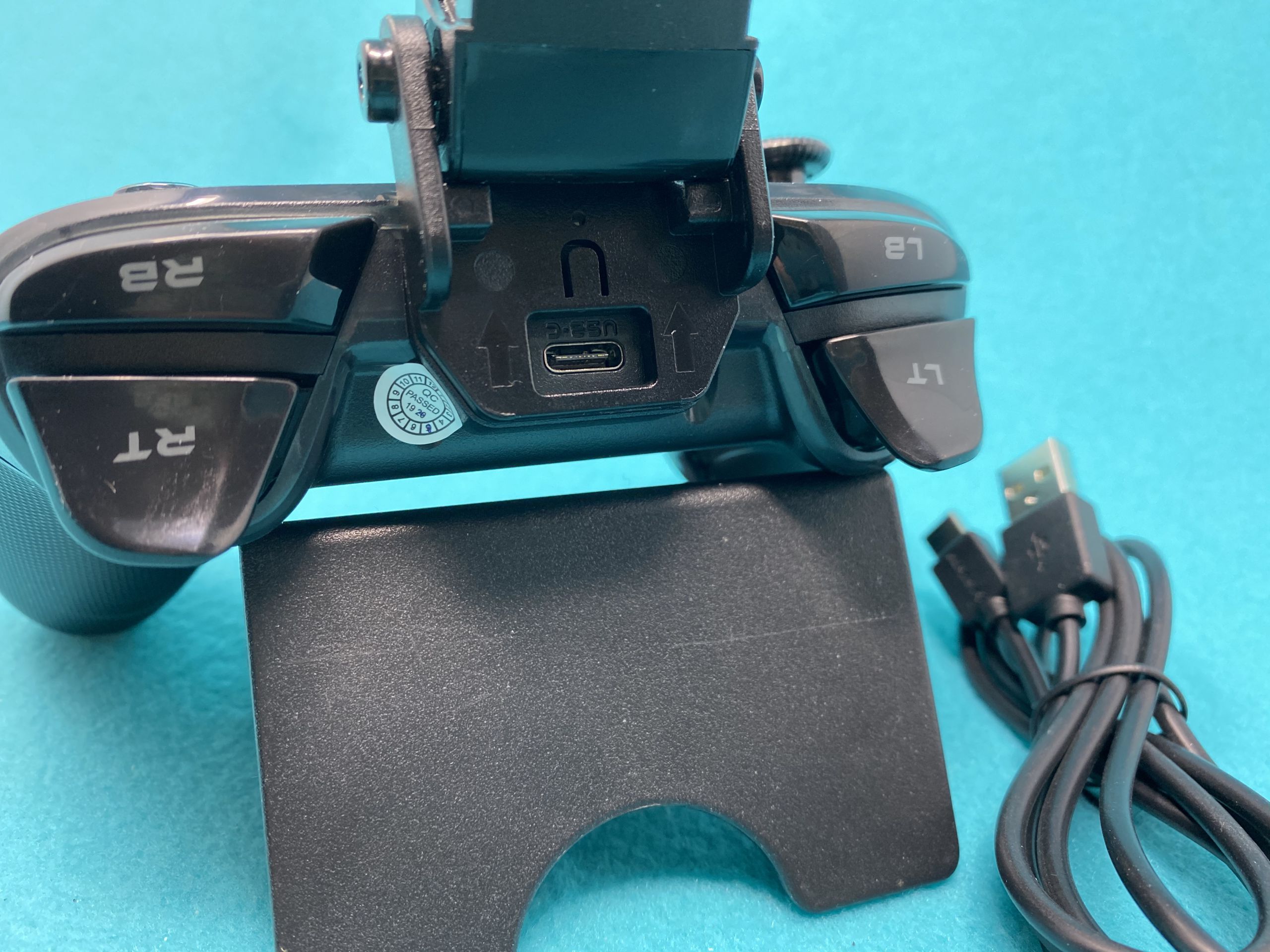 Hardware specs
From company website:
Wired Platform: PC / 2.4G: PC, Android
Bluetooth Platform: Android, iOS, Switch
Custom Button: 4 Customizable Button on the Back
Battery Capacity: 600 mAh
Charging Method: Type-C USB 5V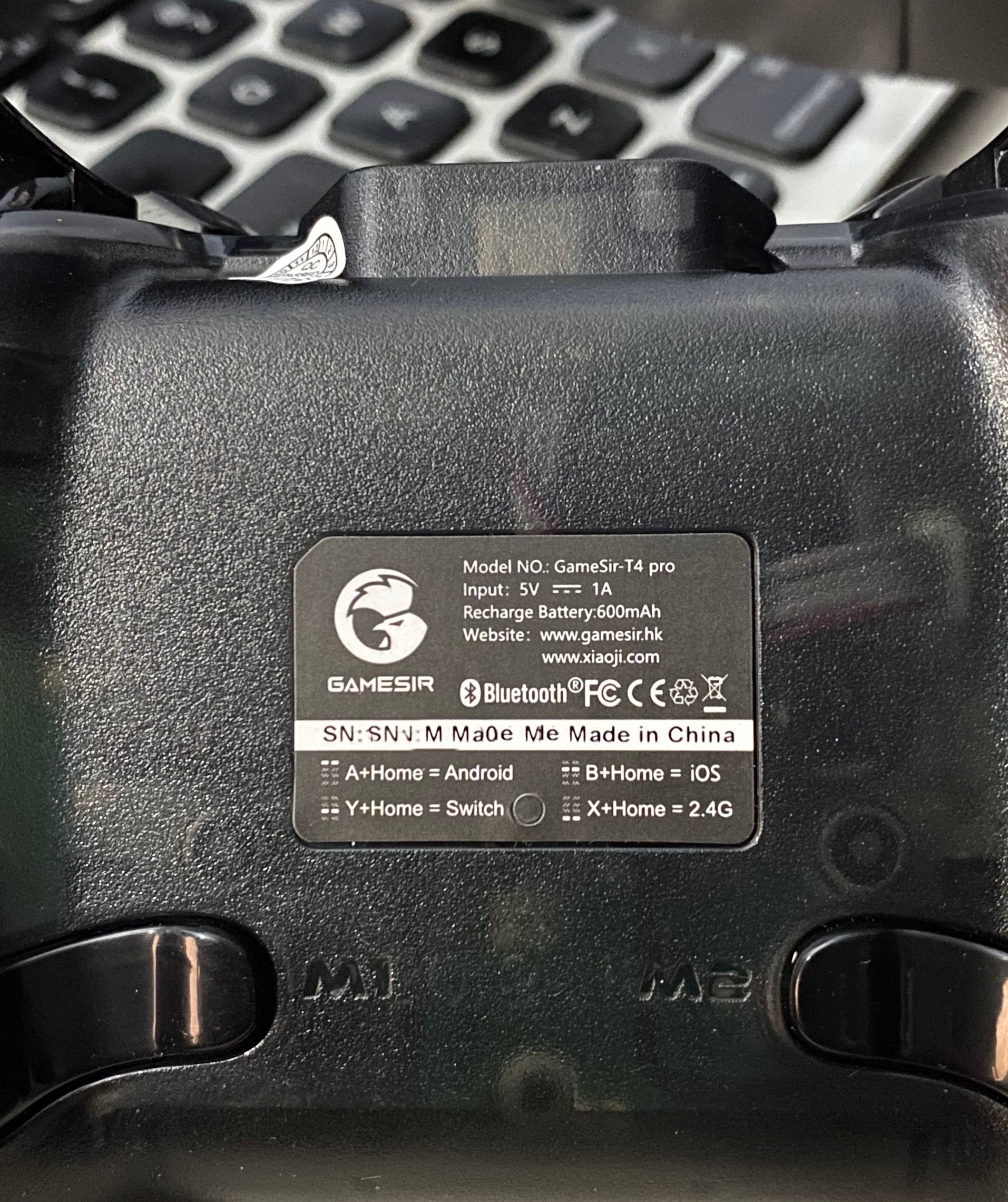 Protocols
PC: X-input
Android HID-Gamepad
iOS: Apple Arcade, MFi
Switch: Origin Bluetooth, Gyro Supported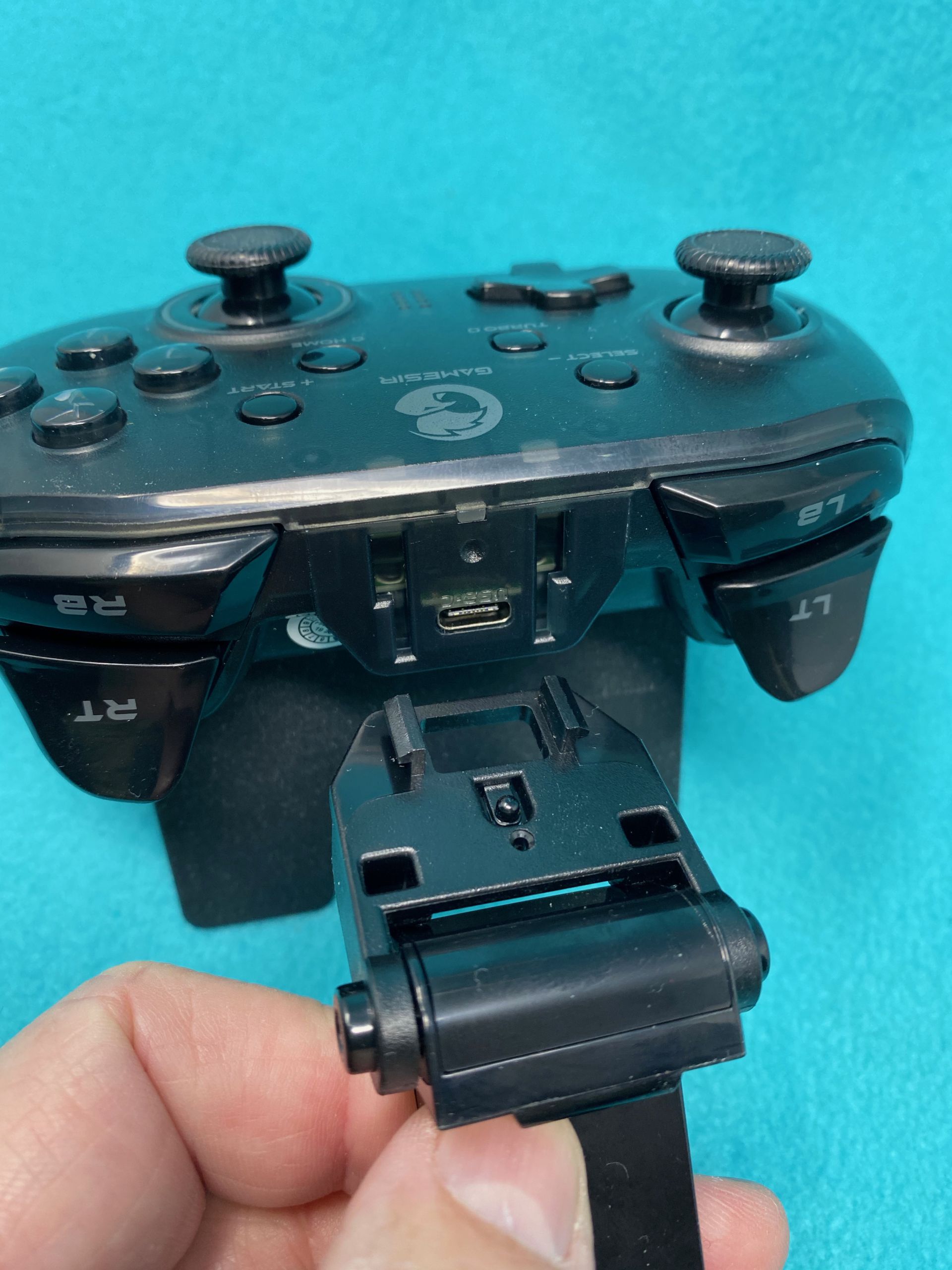 Design and features
The GameSir T4 Pro is a typically-shaped game controller, with two thumb-sticks, a 4-way directional pad, XYAB buttons, and programmable buttons for index fingers and ring fingers. Set-up of the advanced features (programmable keys, Gyro support) is not needed to get basic functionality, but is there for more hard-core gamers to use, so that it will fit into whatever set-up you desire. On the center rear, there is a USB-C charging port (which also allows for tethered use). There is a folding plastic spring-loaded phone holder that attaches to two slots on either side of the charging port.
Overall, the unit is 7″ wide by 4.5″ high. It's 2.5″ thick at the tallest point. At 7.15 ounces, it's not really noticeable in a backpack.
Setup
There are many gaming systems available, and some controllers can be used with more than one. The GameSir T4 can be used with some in a wired mode, and will work with wireless in others. In mobile gaming systems (iOS and Android, in particular), wireless is used more often than not. (Apple's new Arcade service, for instance, has a huge collection of games that can use different controllers. Several websites have lists of controller-friendly games that are updated regularly.) Depending on which ones you're using, the T4 can adapt quickly with a restart to be compatible. It's just a matter of starting up by holding a certain key or combination of keys, which are listed on the label on the back, in case you forget. For those of us limited to only one system, the unit restarts in the last configuration used, so it's only a hassle for those who have multiple systems.
Included in the kit is a G4 dongle, in case your system doesn't have BlueTooth. Once you've started in the correct mode, you connect (wirelessly or via a cable) to the system and you're off to the races – or RPG or FPS or whatever!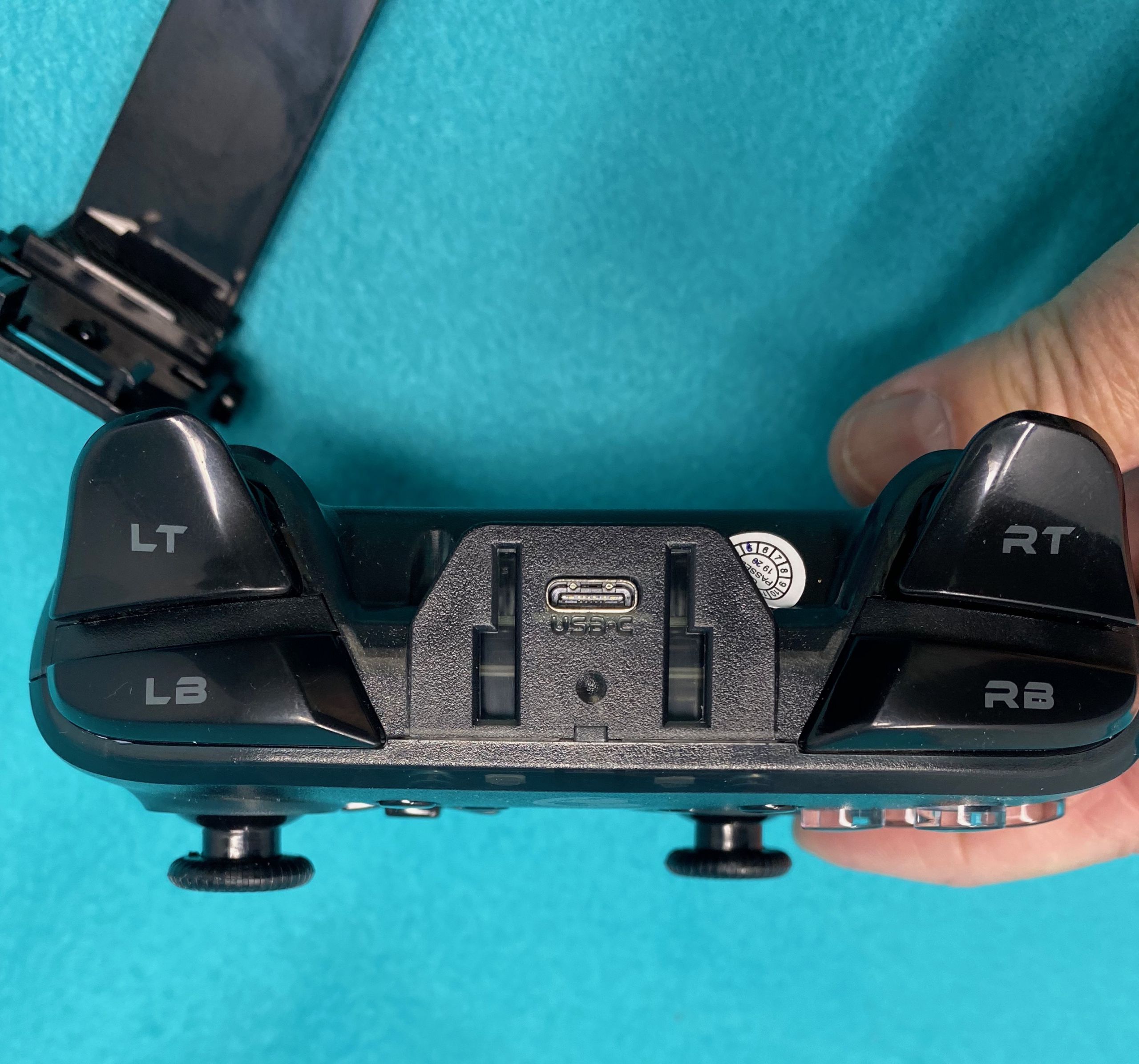 What I like
Light, sleek, "creak-free" unit
USB-C charging
Many programmable keys
What I'd change
Phone holder doesn't lock into place
Final thoughts
I've never owned a console game system. Sure I've played my share of arcade games over the years, and I've played occasional friend's games. In the last few years I've started playing more games on my Mac and, of course, iOS. With the release last fall of Apple Arcade, with rich support for controller-based games, I started looking at external controls more seriously. At $40, the GameSir T4 Pro is an easy entry into this world, and the performance is pretty nice, too. I'll never beat my friends at Call of Duty or Fortnight, but I'm having fun – and isn't that what we play games for?
Price: $35.99
Where to buy: GameSir webstore and Amazon
Source: The sample of this product was provided by GameSir.