We use affiliate links. If you buy something through the links on this page, we may earn a commission at no cost to you. Learn more.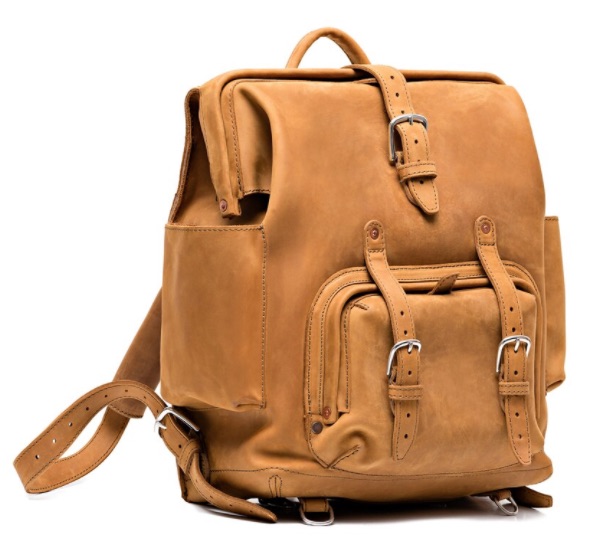 NEWS – So this is an exciting bit of news if you're a fan of leather products, especially Saddleback Leather products. They've been teasing this one recently, and now the Big Mouth Leather Backpack is available for purchase!
Why is it a big deal? It's all about that classic Gladstone-style closure system. As opposed to a flap-and-buckle closure, the mouth of the bag is hinged with a rigid frame that allows full access to the internals, and stays wide open when you want it there. The same design is used for the front pocket for your smaller items. You'll also find plenty of slip pockets (internal and external) for your laptop, a tablet, accessories, water bottles, and the usual bits you're carrying.
That big mouth works well with the larger size of this bag. It measures in at a 14″ x 16″ x 7″ and a total weight of 6.5 pounds. You've got room to pack a lot, so that Gladstone-style opening facilitates getting to your stuff.
The Saddleback Leather Big Mouth Leather Backpack is available right now. It retails for $599, and this first run are all individually numbered. Get to the Big Mouth Leather Backpack product page to order!