The Gadgeteer is supported by readers like you! If you buy something through links on our site, we may earn an affiliate commission at no cost to you. Thank you! Learn more.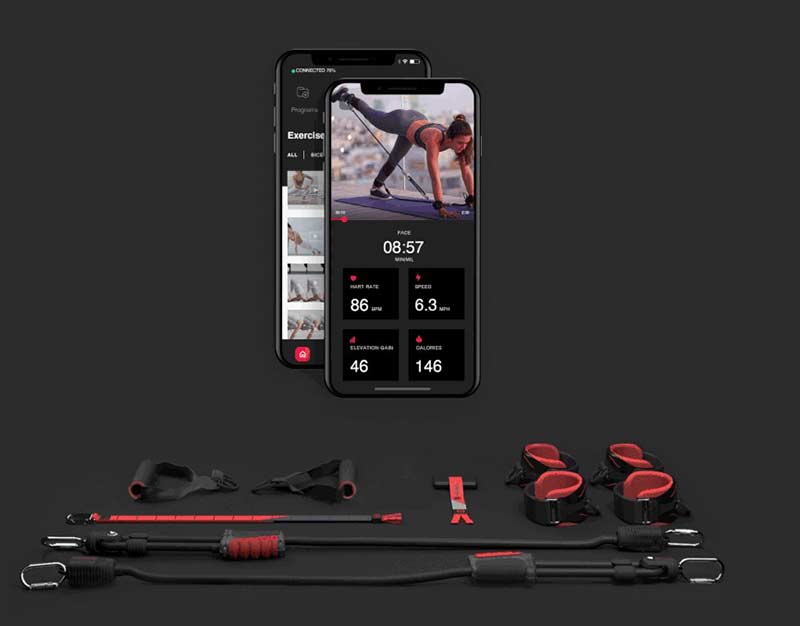 NEWS – Last fall when we had to move out of our house for a remodel, I wasn't able to take my Total Gym with me for my daily workouts. Instead, I took a set of resistance bands and still use them from time to time in my workout sessions when I need to change things up.
Most resistance band sets include a variety of bands of different resistance/weights, a pair of handles, and a door anchor. Simple right? Right. But you won't think simple when you take a look at the new Gear 1 set of resistance bands from HYGEAR.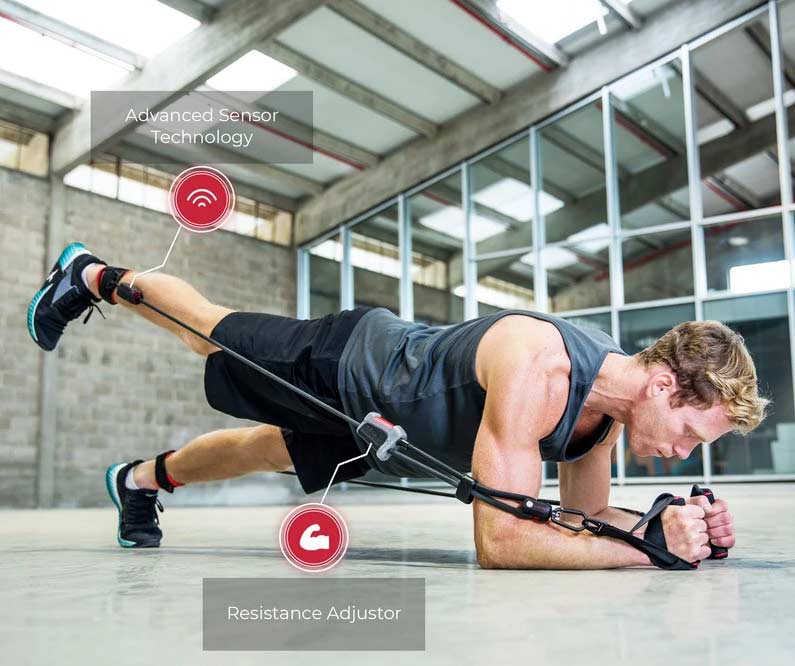 The Gear 1 fitness system includes a pair of handles, ankle straps, wrist straps, and a set of bands that you can customize from 2lbs up to 22lbs of resistance. But that's not the best part. The bands have built-in sensors that work with the HYGEAR app to count your reps, track more than 20 points of data during a single workout.
With this fitness gear and the HYGEAR app, you can perform a variety of workouts, from core strengthening exercises, full-body workouts, to high-energy HIIT programs that have been created by specialized trainers and organized into three distinct difficulty levels that can help you achieve your fitness goals. And, when you're done working out, you can put it in a drawer and you can take it with you when you travel. Priced at $279, the HYGEAR system is available now at hygearfit.com