We use affiliate links. If you buy something through the links on this page, we may earn a commission at no cost to you. Learn more.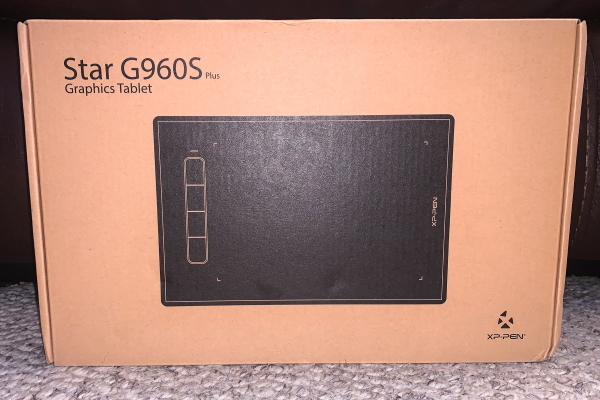 REVIEW – Whenever I am working on something like writing reviews, editing pictures to remove small blemishes, etc, I am always looking for the most efficient way. Also, while I am not an artist, drawing design concepts for my ideas for 3D prints could really use a better option than pen on paper and then scanning to save it as a digital file. Enter the XP-Pen Star G960S Plus Digitizer Tablet.
What is it?
The XP-Pen Star G960S Plus is a digitizer tablet that works with several software applications including Microsoft Office apps like Word, PowerPoint, OneNote, Adobe Photoshop, SAI, Painter,  Illustrator, Paint.Net, Clip Studio, GIMP, Medibang, Krita, Fire Alpaca, Blender 3D and more. It supports digital inking in Microsoft Office, allowing you to simultaneously write with ink and visually present your handwritten notes and signature. It features a Battery-Free Stylus Pen that does not require batteries or charging and supports long hours of uninterrupted drawing. The XP-Pen Star G960S Plus is compatible with Windows® 10/8/7, Mac OS X® 10.10 and above, Android 6.0 and above and Chrome OS.
What's in the box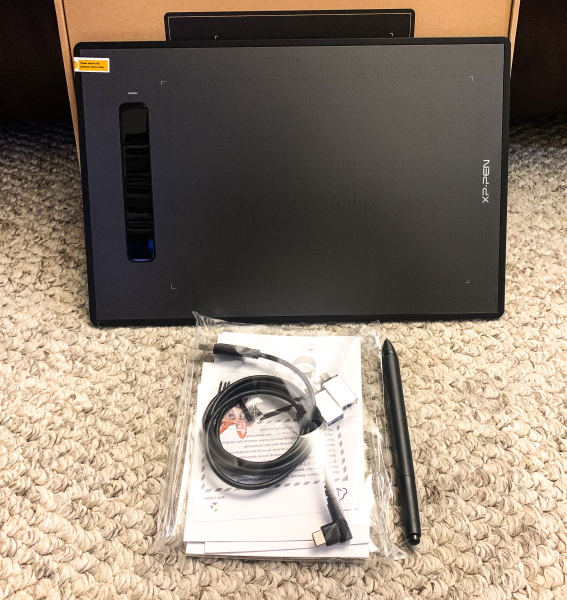 1 x Pen Tablet
1 x Battery-free Stylus
10 x Replacement Pen Nibs
1 x Pen-Clipper
1 x USB Cable
1 x USB to USB-C adapter
1 x USB to Micro USB adapter
1 x Quick Guide
Design and features
This tablet has a sleek black surface with 4 function buttons on one side of the surface and a USB-C port on the edge of the same side with the buttons. There is a 9″ x 6″ working surface with four corner markings to identify the space. The stylus has an eraser on the tip of the smaller end and a function button on the surface of the larger end close to the tip. The function button default setting is "right-click".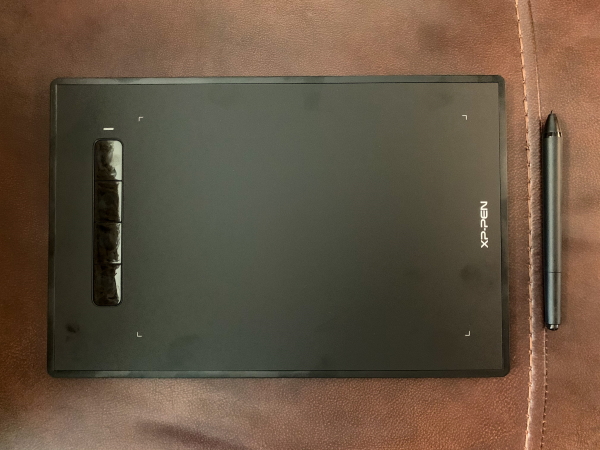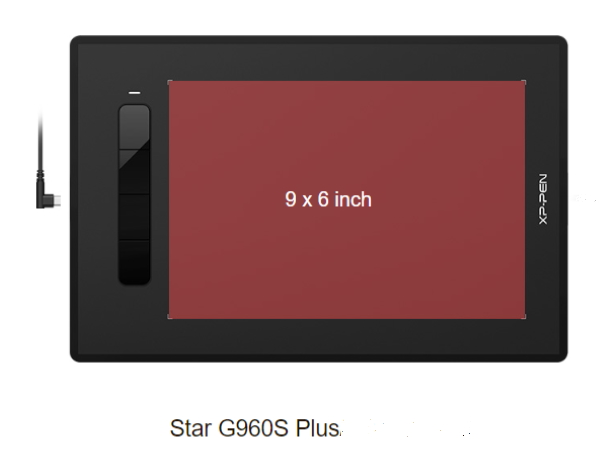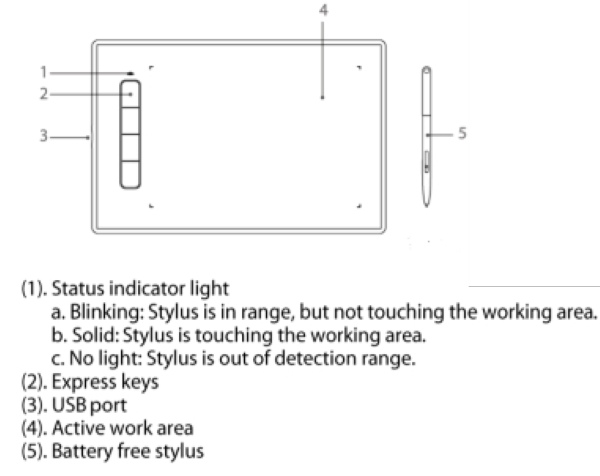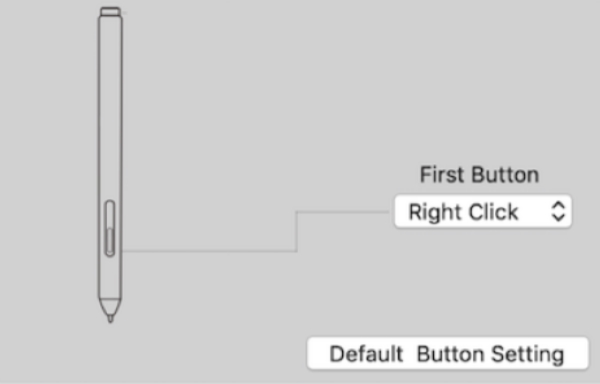 Performance
Once you follow the instructions and go to the website, it is easy to identify and download the software that you need. You then install it and connect the tablet and you are ready to go.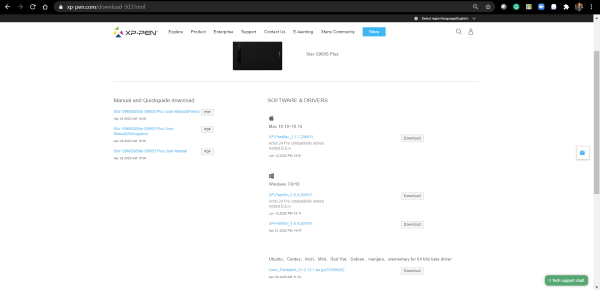 There are numerous settings that can be selected and tweaked in the supporting application. You can click here to view and/or download the manual and read more about the options.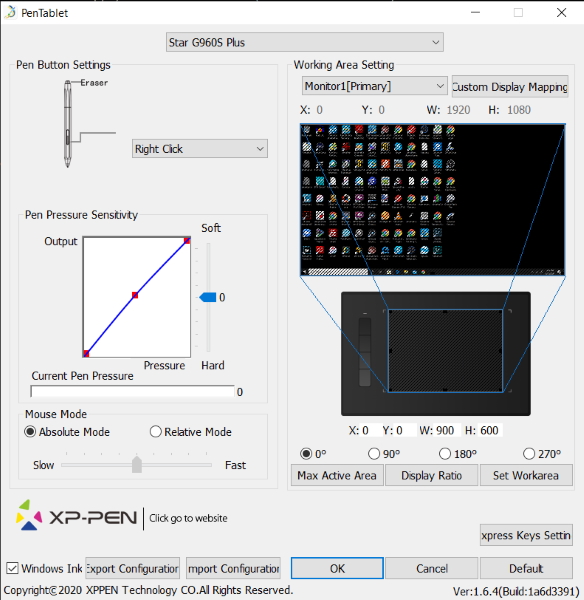 The following are some of the applications that work with this tablet: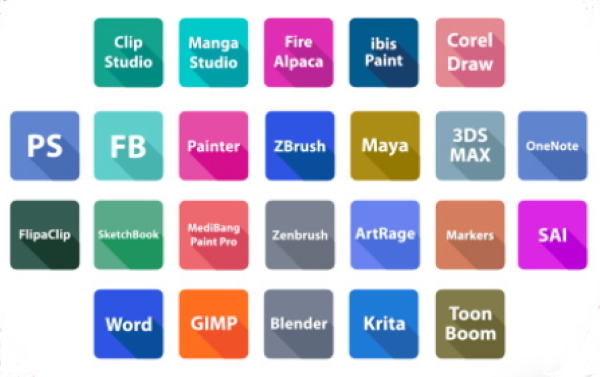 Depending on your desired use, the tablet can work in the 4 positions shown below:



The following a short video showing the tablet connected to an Android phone and some of my doodling:
My next test was using the tablet with MS Word. The integration was easily accomplished by enabling the "Ink" functionality within MS Word and then selecting the "Draw" option.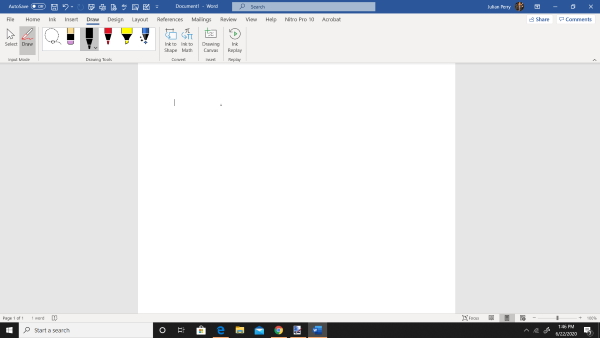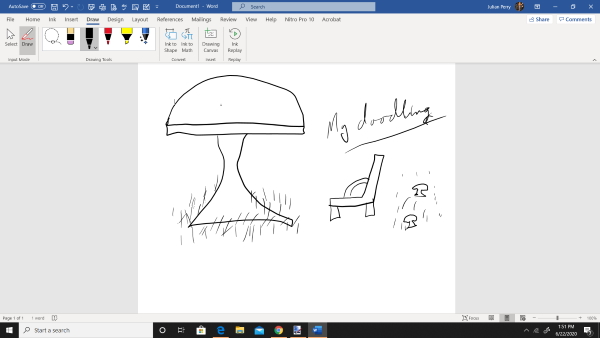 The following is an example of my doodling in Photoshop: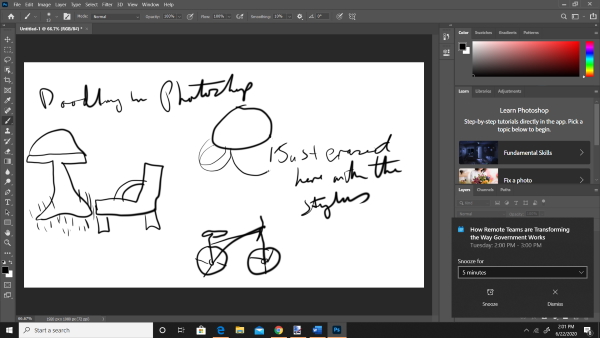 In addition, I used the versatility and functionality of the built-in eraser with both Adobe Photoshop and Paint.Net with ease and without any issues. It works well.
What I like
The sleek and lightweight design
The responsiveness of the stylus
The battery-free stylus
The included accessories like the extra tips, etc
The fact that it works with many applications
The price
What I'd change
Include a stylus holder/stand
Final thoughts
Over the years, I have tested and worked with other similar tablets including some lesser-known brands and some models of the famous Wacom tablets. When I got the opportunity to review this XP-Pen tablet, I honestly did not expect it to be an easy and enjoyable experience mostly because of the price. While I am not the most advanced and knowledgeable user of this type of tablet, I really enjoy using this one. I love the fact that it easily integrates with many applications and that it appears to be durable enough to last a long time. I tested it in Adobe Photoshop, MS Word, Paint.Net, and even on an Android phone and it was easy to use and responsive every time. For my personal and specific use, I give this tablet a well done and two thumbs up!!
Price: $79.99
Where to buy: XP-Pen website and Amazon
Source: The sample for this review was provided by XP-Pen.