We use affiliate links. If you buy something through the links on this page, we may earn a commission at no cost to you. Learn more.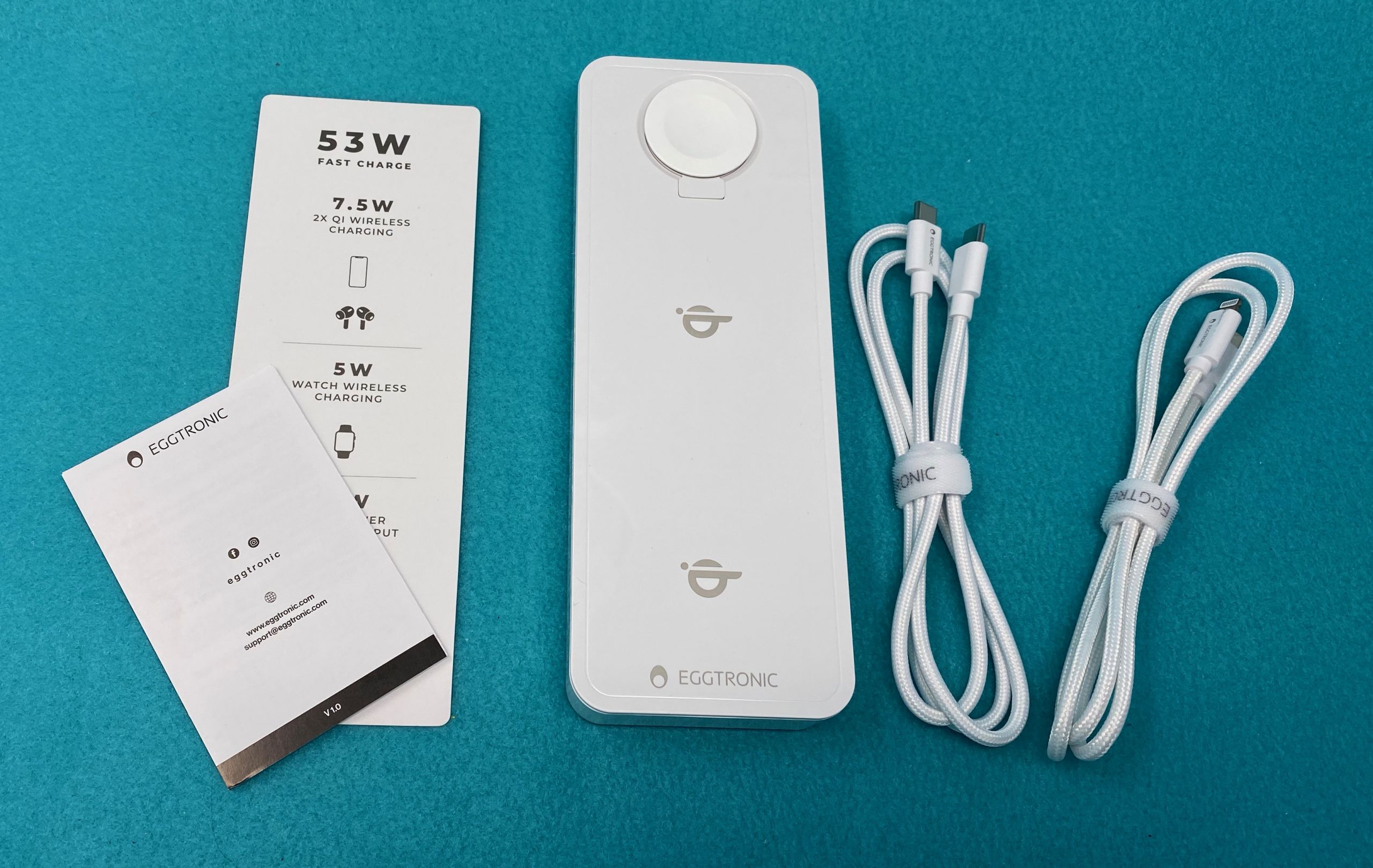 REVIEW – While most of us have started carrying some sort of battery in our travels, there's still the issue of cables for our devices. But many new devices can be charged by Qi now, so is the next logical step wireless charging on the go? The Eggtronic Power Bar is prepared for this today!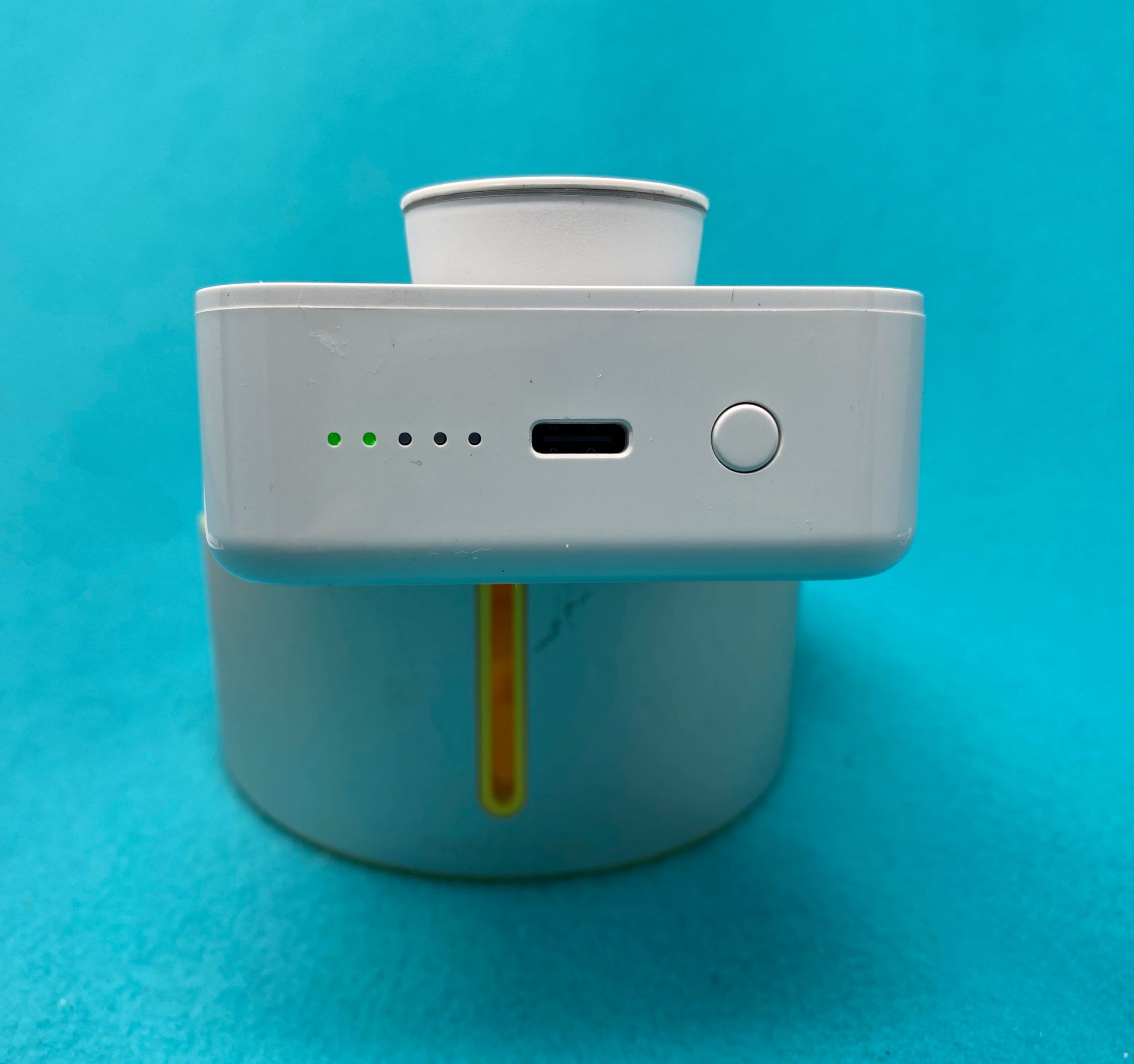 What is it?
A 10,000 mAh battery with two Qi charging areas, a 30W in/out USB-C port, and a dedicated pop-up charger for the Apple Watch.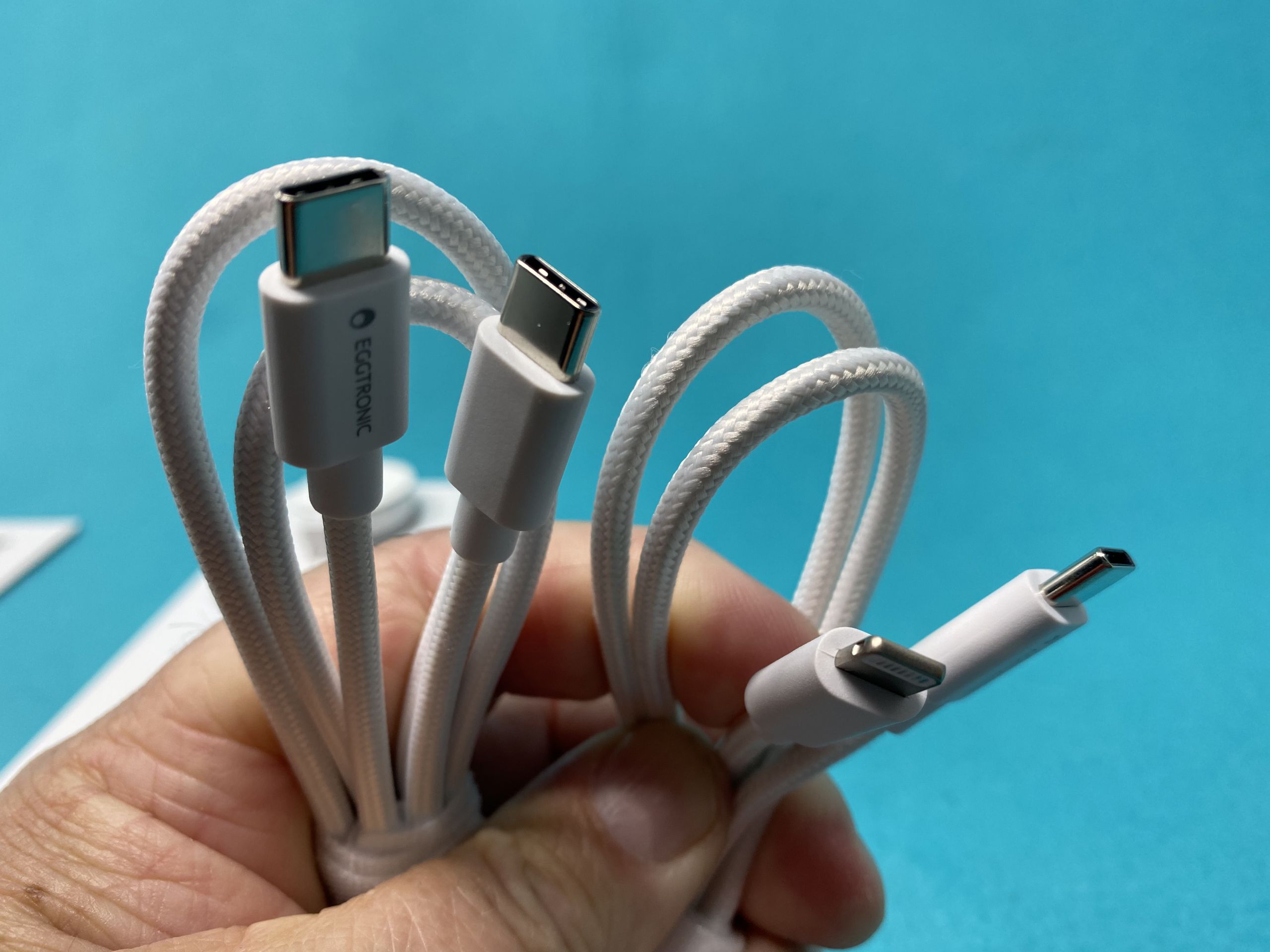 What's in the box?
Charger unit
Three foot USB-C<->USB-C cable
Three foot USB-C<->Lightning cable
paperwork
Hardware specs
Apple MFI-certified
53W total output
two 7.5W Qi Apple Fast Wireless Charging spots
one 5W magnetic wireless charging spot for Apple Watch
USB-IF certified

Design and features
The Eggtronic Power Bar is a smooth, white plastic bar about 7.25″ X 2.75″ x 1″. It has rounded corners, and there are two Qi logo markings above the branding on the top. At the furthest end from the grey silk-screened branding, there is a round pop-up charger station for an Apple Watch. On the small side just beyond the watch charger, there is a single USB-C input/output port. There's also a button, and five LED indicators for charging indication and available power. Included in the box are two cables, which makes for a complete charging solution if you have just a charger from a new iPhone or iPad Pro.
Setting a Qi enabled device on one of the silk-screened locations and pressing the buttons immediately results in the device entering charging mode. If you have an Apple Watch, it can be charged with the magnetic puck elevated or left at the normal level. (To be honest, I'm a little confused about why this feature is included at all. There's not really enough space under it to fit most bands that don't separate.)
Since I've been spending all my time at home on lockdown, it's been nice to have something this simple to move with me to various in-home locations. I already have a lot of wired chargers in various places that I normally work, but the outside locations and the dining room table have been almost off limits for extended charging until having this item.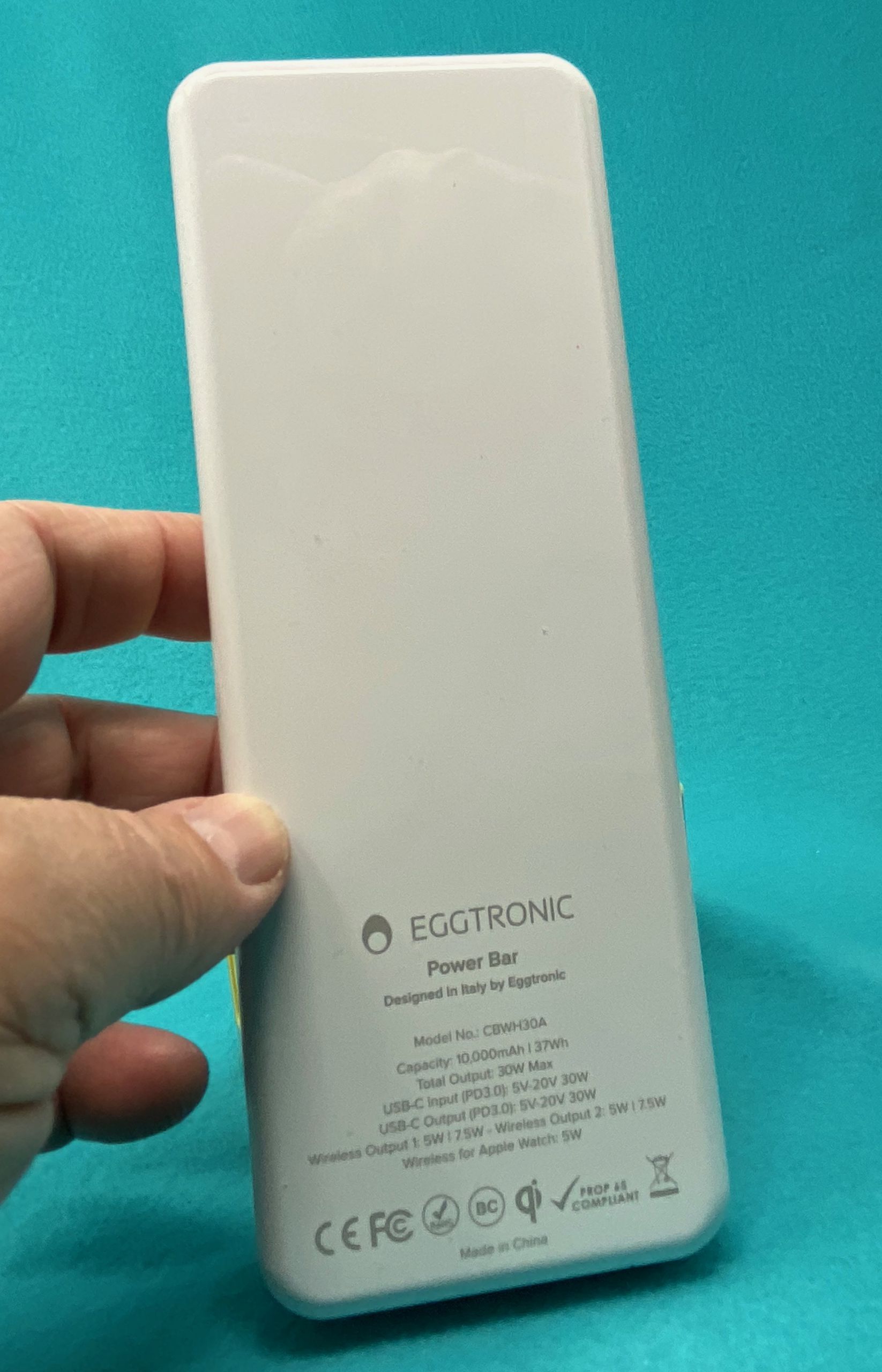 Never miss one of our posts again. Sent MON, WED, and FRI with the latest gadget reviews and news!
What I like
Unapologetically USB-C
Charges while plugged in
All needed cables provided!!

What I'd change
Having to push the button to enable wireless charging is a bit irritating.
Why does the watch charger need to be raised?

Final thoughts
A three-way wireless charger that also can charge things with a wired connection is quite a rare bird at this point. It can recharge all of my current portable devices at once, while also being recharged, which is quite a feat. (Well, the iPads have to take turns using the power cable port.) As a single item in your bag, you'll be hard-pressed to find anything more useful for a full day of travel. The fact that Eggtronic thought enough ahead to include both a USB-C<->USB-C cable and a USB-C<->Lightning cable is first class! That means with just my iPhone 11 Pro charger (USB-C, 18W) and this package, I'm good to go!
Price: $149.99
Where to buy: Company Webstore
Source: The sample of this product was provided by Eggtronic.