We use affiliate links. If you buy something through the links on this page, we may earn a commission at no cost to you. Learn more.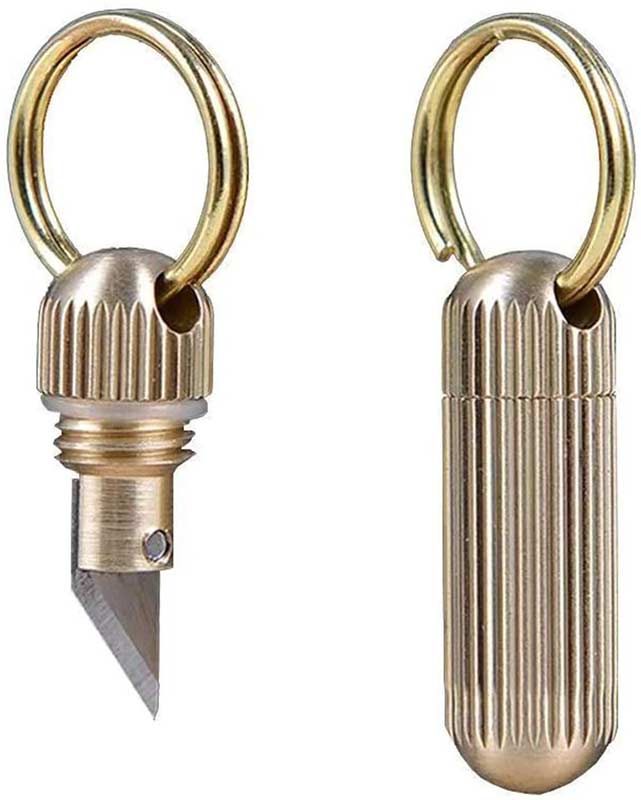 NEWS – Most EDC gear aficionados are super picky when it comes to their knives. But what about people who don't want to carry a regular pocket knife on their belt or in their pocket but still want a blade for all those times when one would come in handy? Here are two tiny solutions – keychain knives. Yes, I know there are tiny pocket knives that you can buy to hook to your keychain, but I'm talking about a super tiny alternative like one of these capsule sized knives that people won't even guess is a knife in the first place.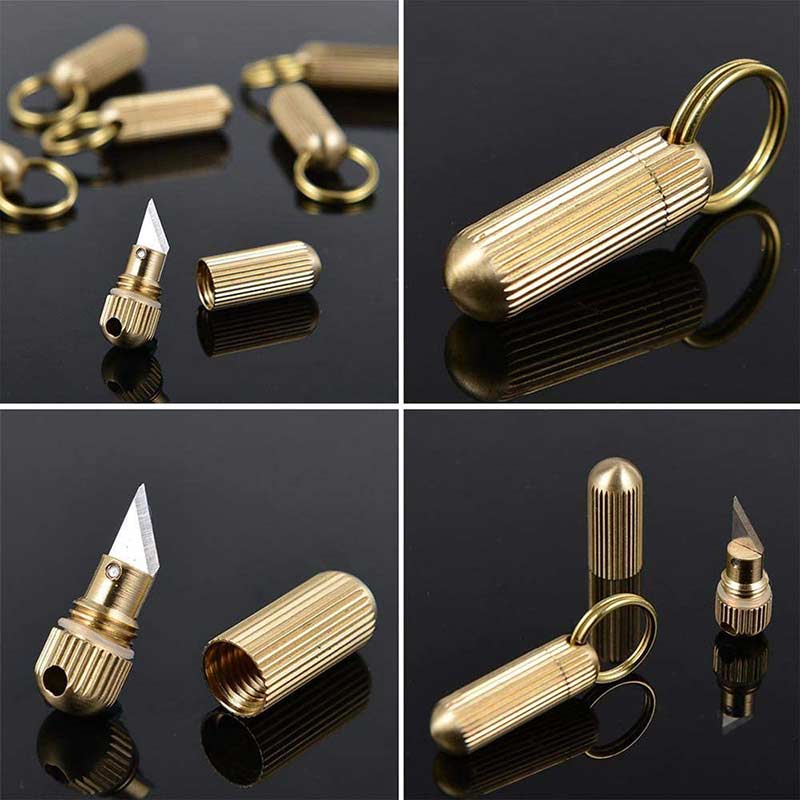 The one above has a brass pill-shaped case with ridges for easy removal of the blade which is attached to the cap with the split ring.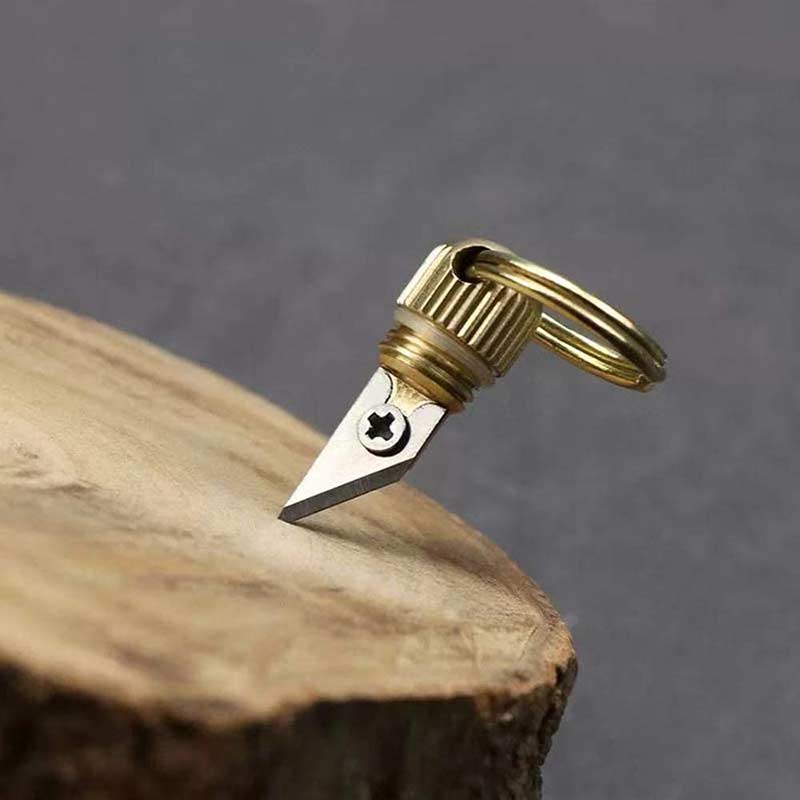 The blade looks like an Xacto style blade, so it will be very sharp. But, there are some issues with this version of a keychain knife. First of all, it seems dumb to have the blade attached to the end with the split ring. If I were the designer, I'd have it attached on the opposite end so that you could use the blade without the rest of your keychain getting in the way.
There's also the problem with sourcing replacement blades as this one doesn't look to be readily available.
If you want this tiny EDC Capsule Cutter, you can head over to Amazon where they are only $6.99.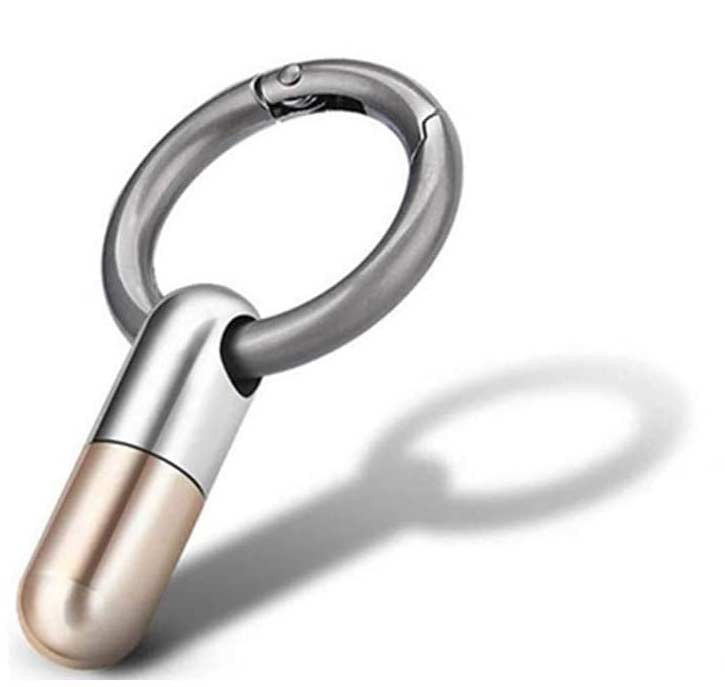 Even though this next keychain knife doesn't have a replaceable blade, I think I like it better for that exact reason.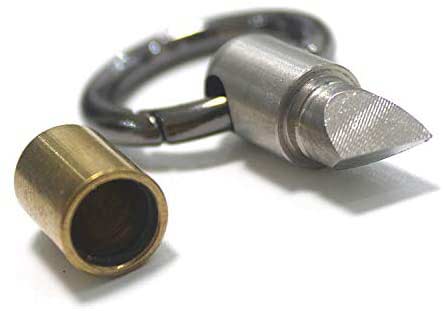 First of all, it has a keyring with a carabiner-style gate instead of a split ring, so I do like it better for that reason. But just like the previous capsule knife, this one also has the blade on the ring side of the capsule which I just can't understand. But, this one might allow for manual sharpening so that you wouldn't have to worry about replacement blades. That said, you won't use this one for any fine cutting, it's best suited for opening packages, which for me, is 99.9% of what I use a knife for anyway. 🙂 You can buy it for $9.50 on Amazon.