We use affiliate links. If you buy something through the links on this page, we may earn a commission at no cost to you. Learn more.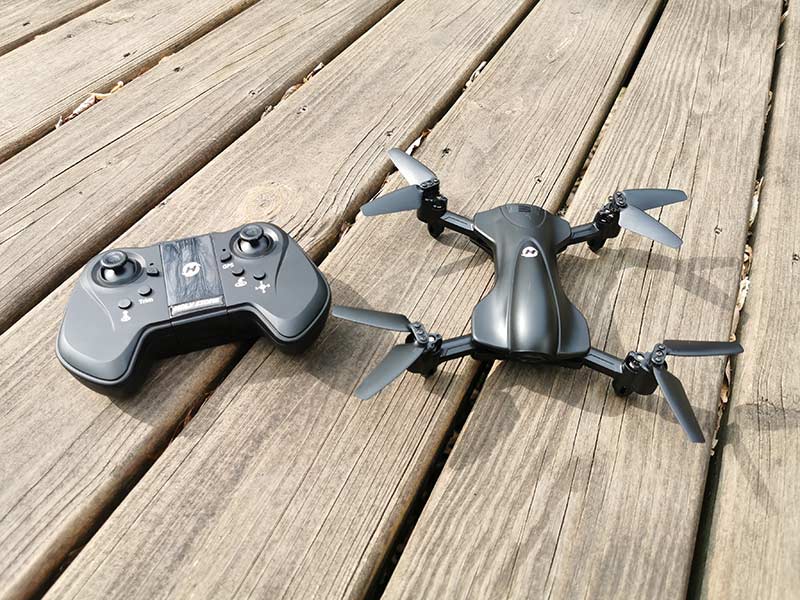 REVIEW – I have reviewed quite a few drones over the years and although I wouldn't call myself an expert by any stretch of the imagination, I do know what to look for in a good one. So with that in mind, let's take a look at the Holystone HS165 Foldable FPV Drone with GPS.
What is it?
The HS165 is one of Holystone's small foldable drones that comes with a handheld remote controller that you can use with or without your phone for live view.
Hardware specs
Drone Weight: 171 g / 6 oz
Flight Time: 15 minutes (Without operating other functions)
Transmitter Operate Frequency: 2.4GHz
Max Transmission Distance: 984~1312 feet (300~400M) outdoors and unobstructed
Max Height Distance:120M
Transmitter Battery Type: 3.7V 300mAh Li-Po
Charging Time: 60~80 minutes
Drone Battery Type: 7.4 V 880 mAh Li-Po
Charging Time: 120 minutes
Camera frequency: 5G
Video / Photo Resolution: HD1920×1080p
Lens: FOV 90°
FPV Distance: 590~820 feet(180~250M) (outdoor and unobstructed)
Max Supported TF Cards: 32 GB (NOT included)
What's in the box?
The HS165 and accessories come in a semi-hard zippered case.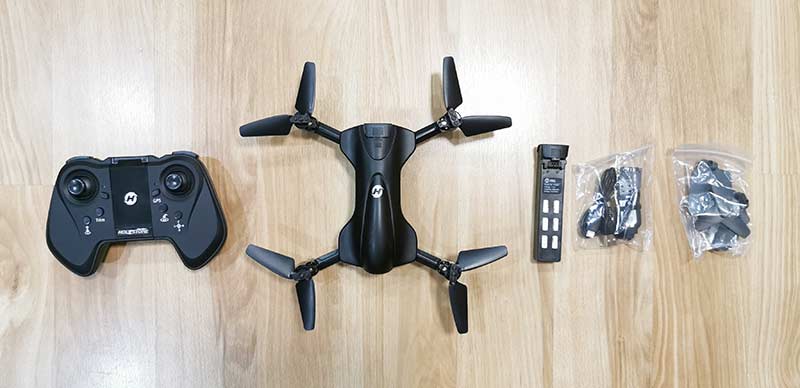 1 x HS165 Drone

1 x 2.4G Transmitter

1 x 7.4V 880mAh Modular battery(Li-Po Battery)

1 x USB Charging Cable for Drone

1 x USB Charging Cable for Transmitter

4 x Spare Propeller (Additional )

1 x Screwdriver

4 x Spare Screws (Additional )

1 x Instructions
Design and features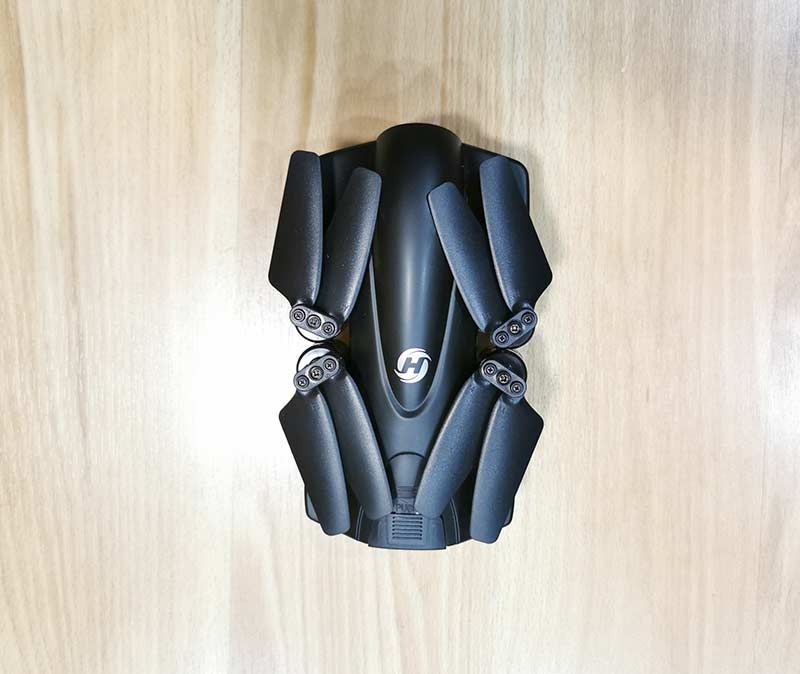 Is it just me, or does the Holystone HS165 drone look likes a bat when it's folded up?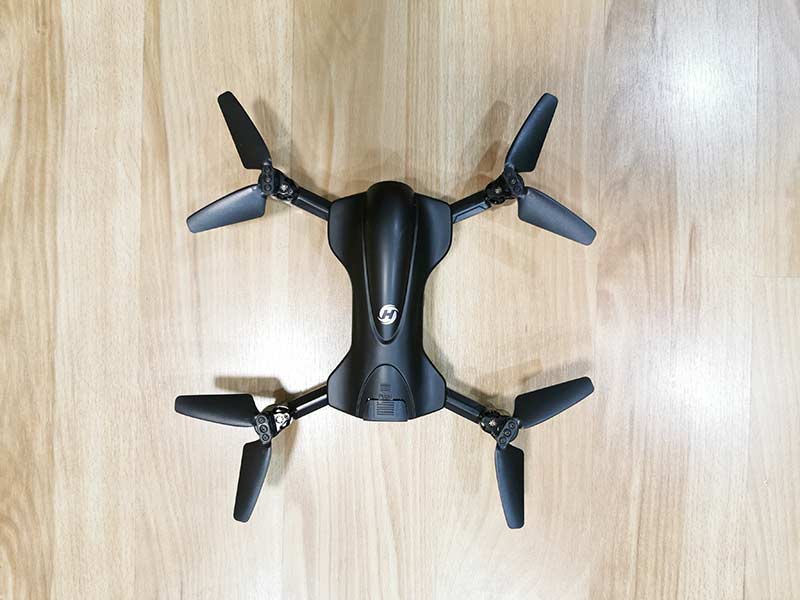 When the arms with the rotors are unfolded and snapped in place, you have a small drone that's very portable.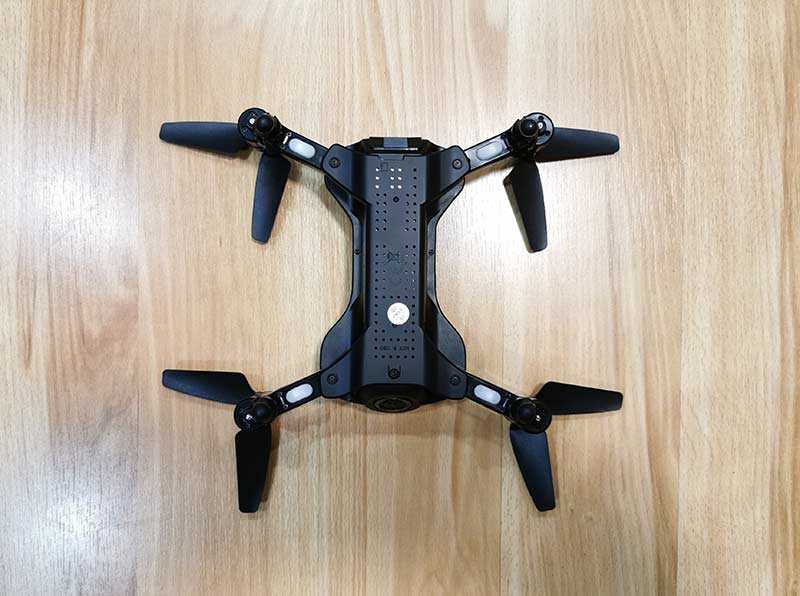 If you flip the drone over, you will see that there is a status LED on each rotor arm. You'll also find the power button and micro SD card slot (card not included) on the bottom of the drone.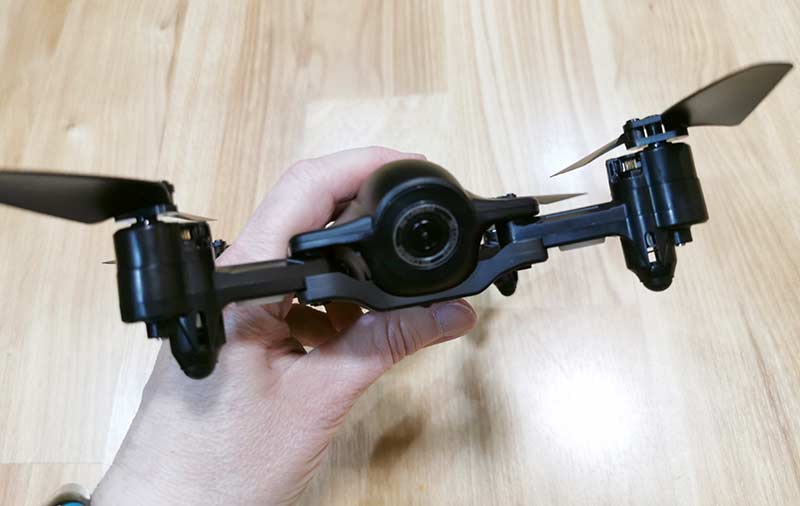 The HS-165's camera is on the front of the drone. The camera has a fixed position which can't be adjusted. That means that you can't fly over a your house and point the camera straight down which is a slight bummer.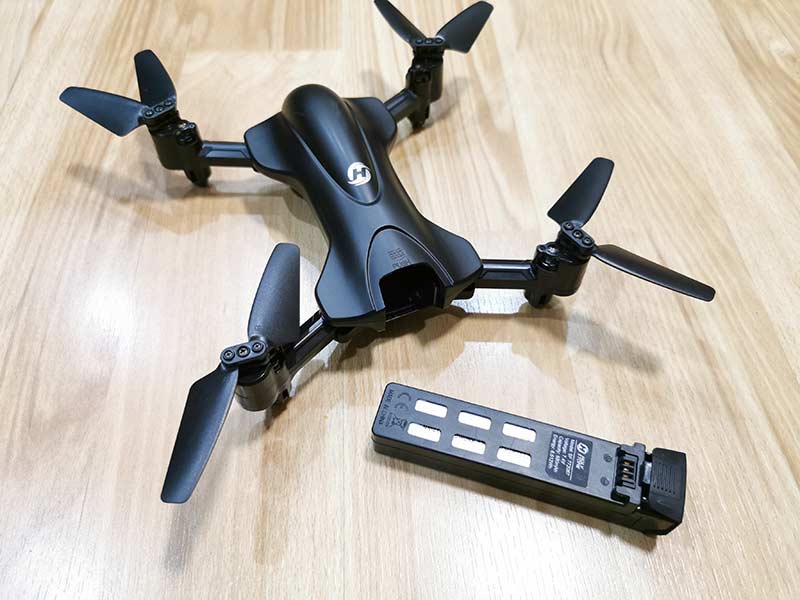 On the opposite end of the drone is the battery compartment. To charge the battery, you have to remove it from the drone. Luckily, it's not difficult to do that.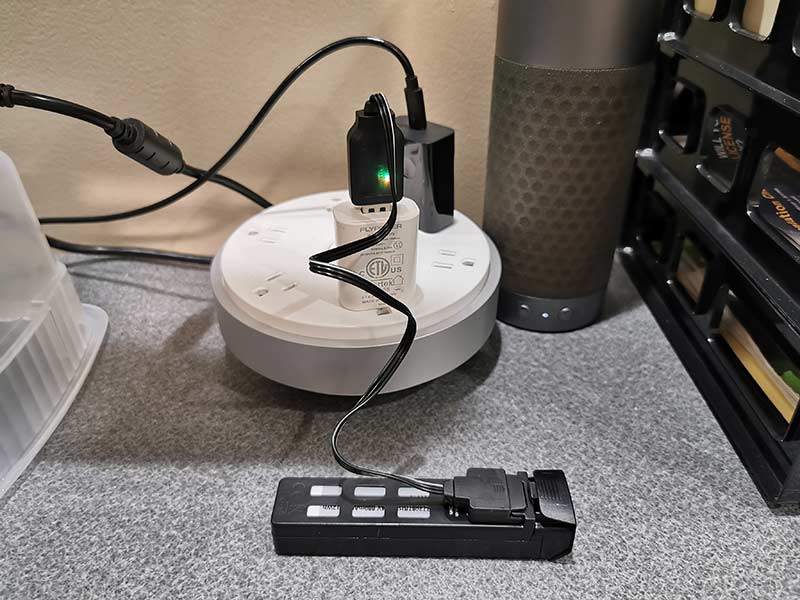 I also like that the charging cable is well made and easy to use unlike some fragile charging cables that I've used with other drones. It's also great that 2 batteries are included with this drone. It's great because you can put one in your pocket while you're out flying since the flight time is pretty short at around 10-15 minutes or so.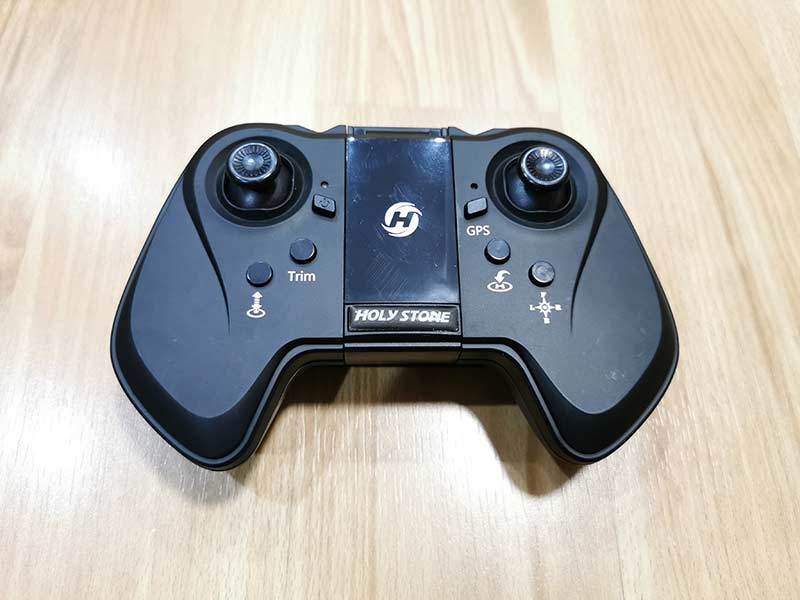 The Holystone HS-165 also comes with a handheld controller that you can use alone or with your phone and the Holystone app.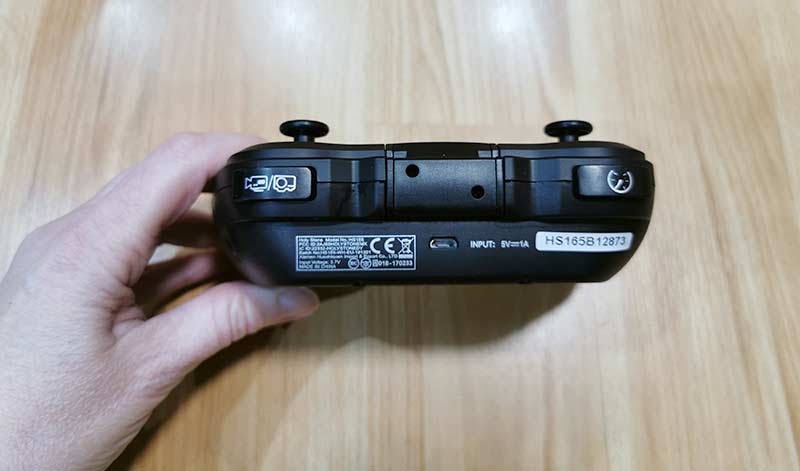 The remote has a built-in rechargeable battery and has all the buttons you need to fly the drone and capture video or still images.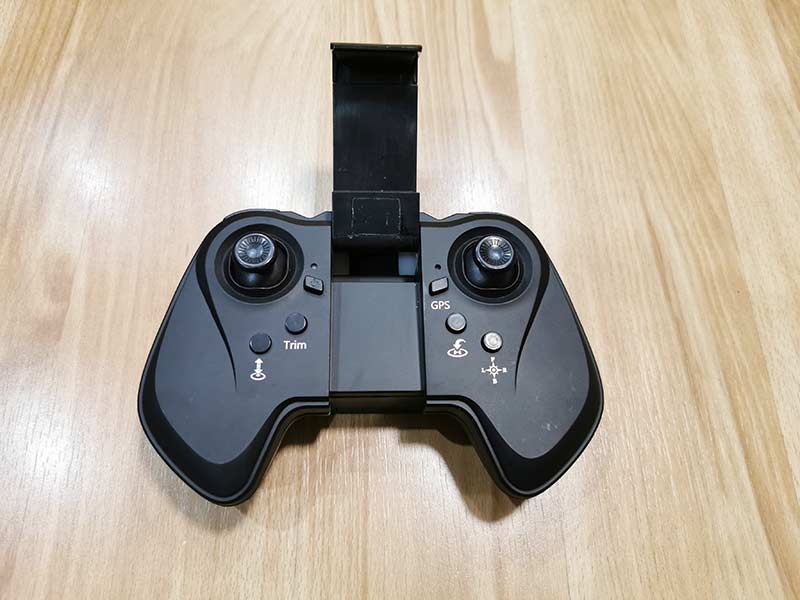 If you opt to use your phone with the remote controller, you'll have a live view from the drone's camera while it's in flight.
Holystone app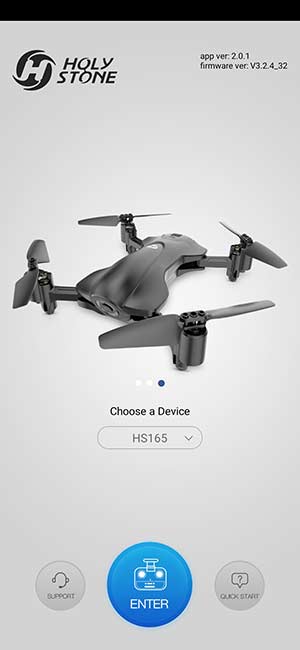 If you want a live view while you're flying the HS-165 and you want the ability to change some default settings, you have to use the Holystone app on your phone.
Once installed, you need to turn on the drone and look for its WiFi SSID in the WiFi settings on your phone. After you see it popup up, you can connect to it and launch the app. From there you just choose the Holystone drone from the list and you'll be good to go.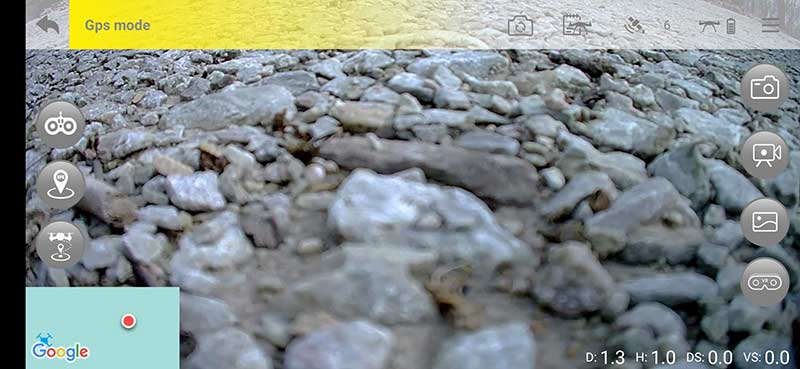 The user interface is easy to understand since it isn't cluttered with a lot of buttons.
The most important info is at the top where you can see how many satellites are detected. In the image above, you can see that 6 GPS satellites are detected. You need 7 or more to be able to fly safely outdoors.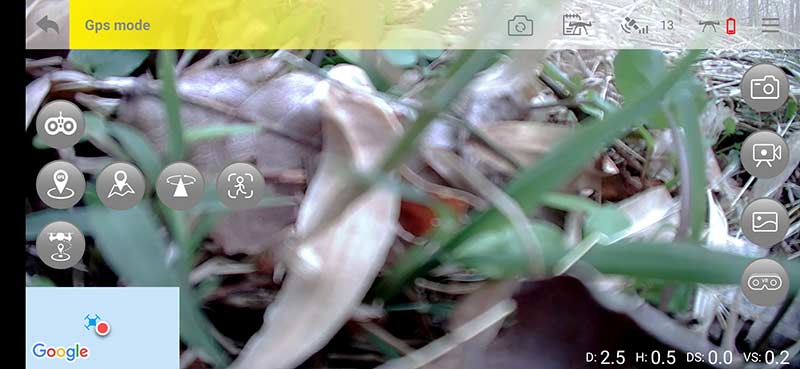 To the right of the GPS status is the battery status icon and there are buttons along the sides of the live display that you can use to take a picture, start a video, one button land, start follow mode, waypoint mode, point of interest mode, and more.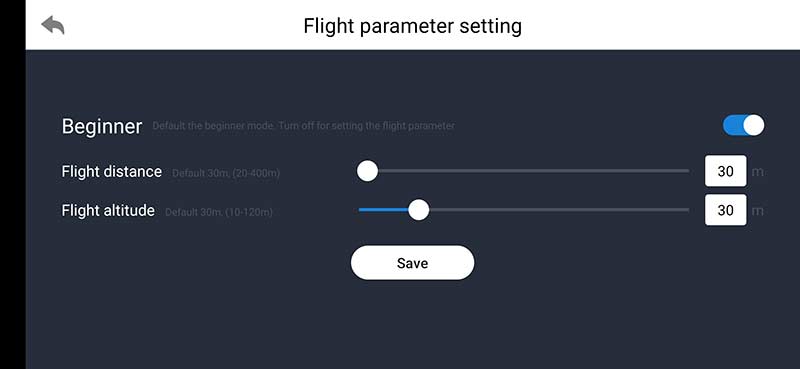 If you don't use the app, you won't be able to change settings like flight distance and altitude, which are both preset to 30m.
Let's fly!
Like other Holystone drones that I've reviewed, this one is easy to fly and hovers in place really well. With just 1080p video resolution, the video quality isn't going to knock your socks off, but it does just fine for a hobby drone. I do wish that the drone performed a bit better as far as being able to handle wind and breezes, but it's hard to expect too much from such a small lightweight drone.
If I could ask for one thing to be changed with the HS-165 it would be to add an adjustable angle camera. The fixed lens on the HS-165 makes it difficult to get just the right footage if you want to point the camera straight down.
What I like
Easy to fly
Compact
Includes 2 batteries
Includes a zippered storage case
What I'd change
Add a camera that has an adjustable angle and gimbal
Final thoughts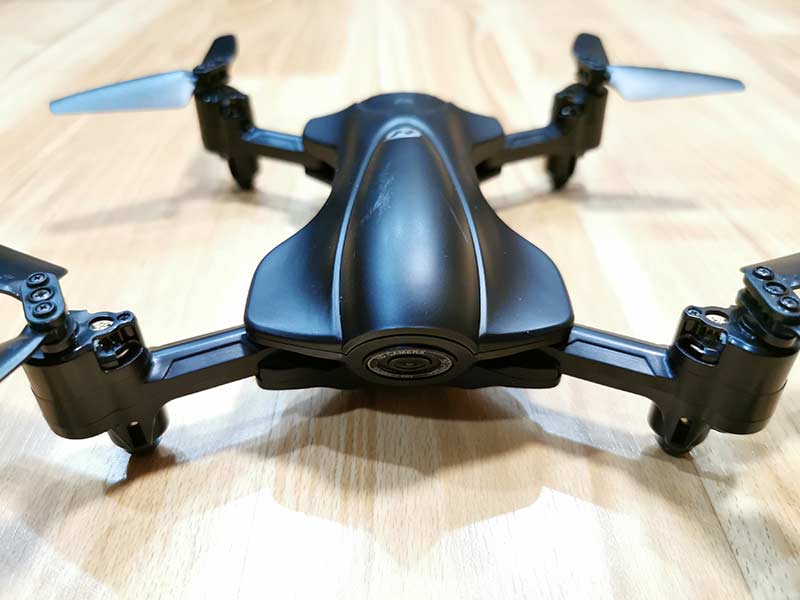 Not everyone can afford a $1000+ DJI drone. I won't say that the Holystone HS-165 is as good as a DJI drone at a lower price, but it's a fun and easy to fly compact drone that won't break your wallet. Of the drones I've reviewed, it's my current favorite for the price, ease of use, and included accessories.
Price: $179.99
Where to buy: Amazon
Source: The sample for this review was provided by Holystone.