We use affiliate links. If you buy something through the links on this page, we may earn a commission at no cost to you. Learn more.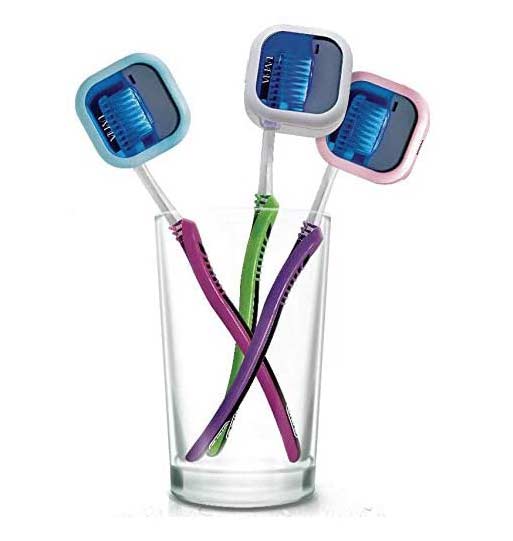 NEWS – Everyone is scared of germs right now, and with good reason. Covid-19, I'm looking at you! One thing in your home that could benefit from germ annihilation is your toothbrush. I've seen large sanitizers, but did a double-take when I saw the tiny UVNIA which uses UV-C light to disinfect and destroy 99.9% of germs and bacteria in your toothbrush in less than 3 minutes.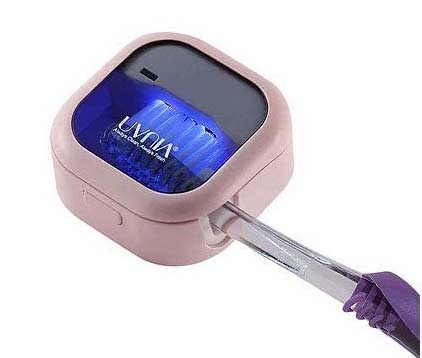 The UVNIA charges through USB and snaps on over the head of the toothbrush. A full charge of the device will allow up to 50-55 cleaning sessions, which means it's perfect for home and travel.
You can read more about the UVNIA by visiting uvnia.com or Amazon where they typically sell for $29.99. The bad news is that they are currently sold out. But you can find other small UV sanitizers here including a small one like this one which is only  $23.99.