We use affiliate links. If you buy something through the links on this page, we may earn a commission at no cost to you. Learn more.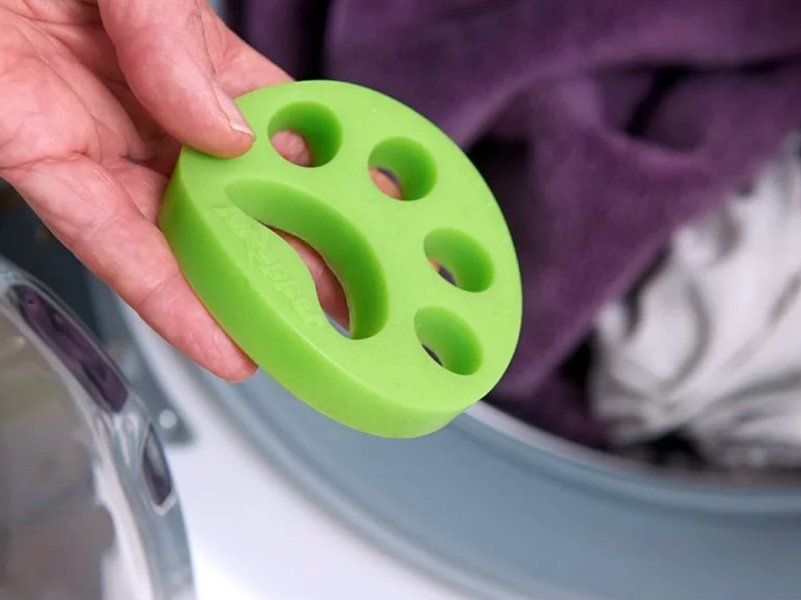 NEWS – I love my dog but hate her fur. It's everywhere, on the furniture, in the bed, and even on my nightstand. But the worst place it ends up is on my clothes. Even after washing and drying laundry, her hair stubbornly remains. The FurZapper pet hair remover for laundry is a hassle-free solution to clean up after shedding pets. It takes on pet hair right inside your washing machine and dryer.
The small paw-shaped pads are made of silicone, dropping a pad into your washing machine will loosen pet hair from clothing and send it down the drain. In the dryer, the soft, tacky material grabs pet hair and pulls it from clothes. They also help to remove pet dander, hair, and lint. The pads are safe for all clothing, reusable, and self-cleaning. All you have to do is gently rinse them off between washing and drying cycles.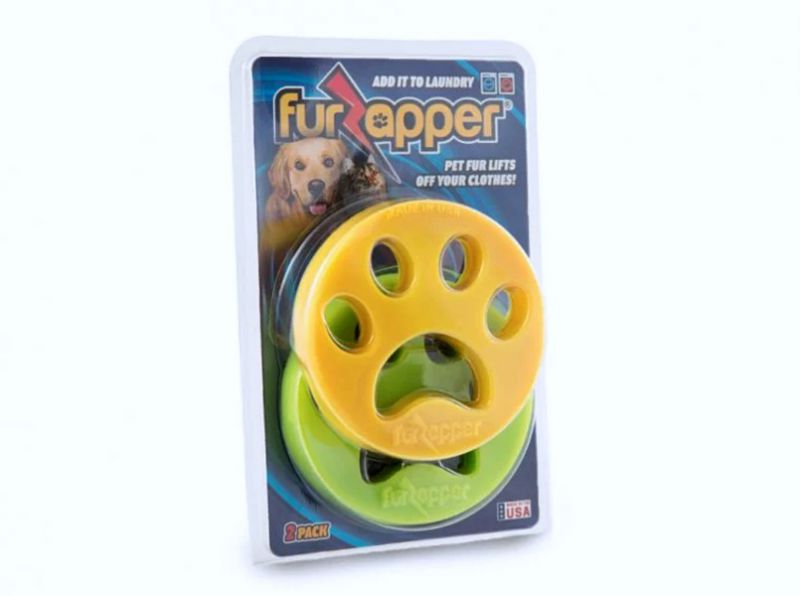 The FurZapper Pet Hair Remover for Laundry comes in a pack of two and is available for $15 on The Grommet.