We use affiliate links. If you buy something through the links on this page, we may earn a commission at no cost to you. Learn more.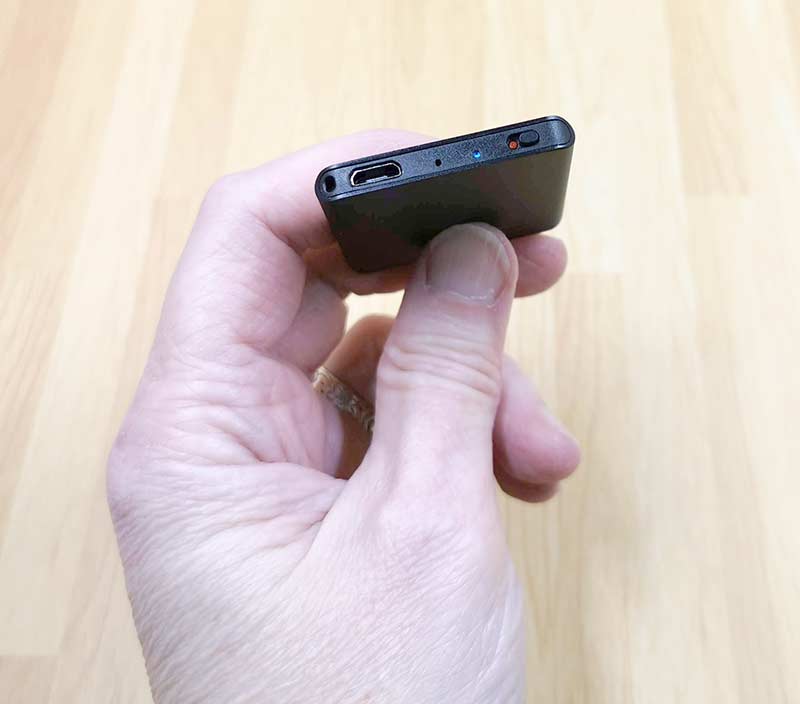 REVIEW – I can remember having a large cassette recorder when I was a kid. I used that thing to record songs off the radio, make silly shows with my sister, and tape myself playing guitar. When I got older, I always wanted a smaller recorder with the micro cassettes but as a broke kid just starting out with my own house and bills, I didn't have the budget for one. These days I use my phone for quick recordings, but I still think about getting a digital recorder that has a better battery life and a better microphone than my phone. Today I want to show you the TileRec digital voice recorder which is currently seeking funding on Kickstarter.
What is it?
TileRec is a super slim and lightweight digital recorder that has a feature that you can set so that it's voice-activated and only records when it detects sounds above 45dB.
What's in the box?
TileRec
micro USB cable
Lanyard
User guide
Hardware specs
Memory: 8Gb (145hrs of recordings)
File format: MP3
Bitrate: 128 kbps bit rate
Range: 15 feet range (360 degrees)
Battery: Li-Po 3.7 V battery (240 mAh)
Battery life: 24hrs when fully charged
Size: 1.6 x 1.6 x 0.2 inch
Weight: 0.5 oz.
Design and features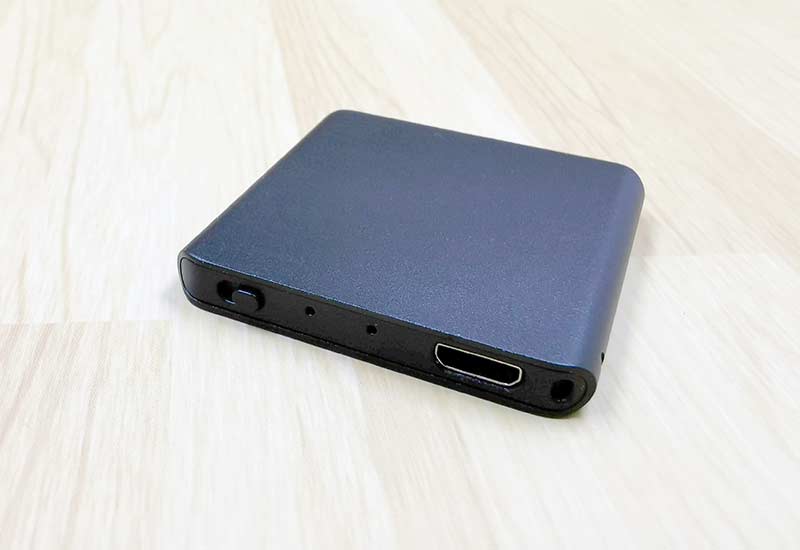 At first glance, the TileRec voice recorder looks more like a finder type of device tracker instead of a digital recorder. It is made of 100% recycled aluminum casing with a smooth anodized black finish.
This recorder doesn't have a display or a speaker. It just has one button for power, 1 status LED for charging and recording activity, a microphone, a micro USB connector for charging and file transfer, and an attachment point for the included lanyard.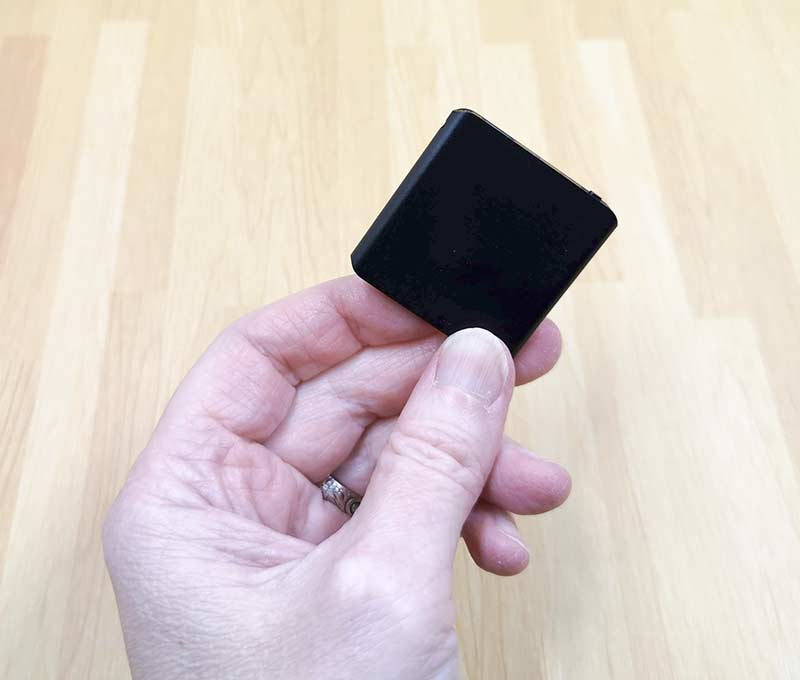 The TileRec is so small and compact that you can easily slide it in a pocket. It is sturdy enough that you can drop it, step on it, and even run over it with your car and it will still work just fine.
The main difference between the TileRec recorder and other digital recorders is that it can be switched to a voice-activated recorder. What does that mean?
This recording mode means that when you slide the button to initiate the recording, the sensor of the microphone will start recording only when sounds over 45dB are in the device's range. During silent moments, the microphone will enter standby and skip recording silence.
To switch it from a continuous recorder to a voice-activated recorder, you have to edit a file called Time.txt which is located in the root of the recorder's memory.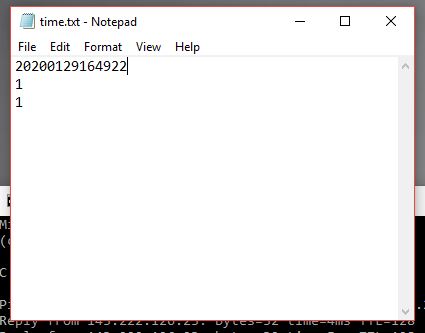 This file has 3 lines. The first line is the date/time setting, the next line is the setting to turn it from continuous to voice-activated, and the third line is the setting to turn off the status LED so that it won't glow blue while the recorder is recording.
Audio quality
In continuous recording mode, this recorder captures crisp/clear audio files. The same is true when it set to captures voice-activated audio, except that I noticed one issue. It will sometimes clip the audio so that you might miss the start of a sentence. Here are two audio samples. The first one is with the recorder set to continuous mode and the other clip is voice-activated. You'll notice that in the second clip that while reciting the ABC's and then counting, that it clipped off the part where I said 1, 2, 3, and came in at the word 4. Note that I only noticed this clipping issue happening when using the voice-activated feature.
What I like
Can use it as a continuous or voice-activated recorder
Simple to use
Small and lightweight
What I'd change
Add the ability to listen to recordings through the device itself would be great
Start of recording can be clipped when using the voice-activation feature
Final thoughts
The TileRec voice-activated digital voice recorder is a slick little device that is easy to use, has long battery life, and captures quality MP3 files. As long as you don't mind having to plug it into your computer or your phone/tablet in order to listen to the files and customize the settings, it's a handy device that won't take up much space in your bag or pocket, and won't break your budget.
Price: $59.80
Where to buy: Amazon
Source: The sample for this review was provided by aTTo Digital.