We use affiliate links. If you buy something through the links on this page, we may earn a commission at no cost to you. Learn more.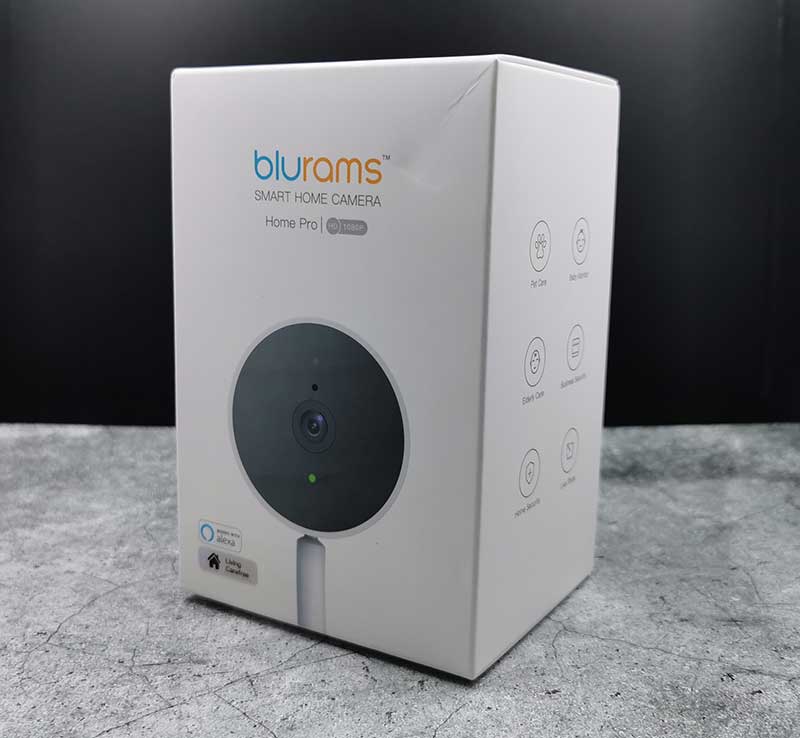 REVIEW – I check my security cameras multiple times per day every day. It's how I maintain peace of mind when I'm not at home. I can check in on what my cat is doing, what the contractor who is working on my house is doing, if the FedEx driver left me a package and more. If you've been looking into setting up some cameras at your house, you know that there are so many to chose from. Let me make that decision even harder by showing you the blurams Home Pro security camera.
What is it?
The blurams Home Pro is a WiFi indoor security camera that plugs into an AC outlet and connects to your home WiFi so that you can see a live view and receive motion notifications when you're not there.
Hardware specs
Viewing Angle: 131° wide angle
Image Sensor: 1/2.7″ 2MP CMOS Sensor
Video Streams: 1080P
Night Vision: 6*850nm IR LEDs & 5-7m distance
Alert Information: Sound/Motion/Human Detection
Local Backup Storage: Up to 128GB Micro SD
Cloud Storage: 1 month 7 days all-day plan for free then Standard and Premium plan available
Video Coding: H.264+
Wireless: IEEE 802.11b/g/n
Protocols: 64/128-bit WEP、WPA/WPA2、WPA-PSK/WPA2-PSK、WPS
Operating Temperature: -10℃ – 50℃
Dimension: 143mm×93mm×74mm
Weight: 95g
What's in the box?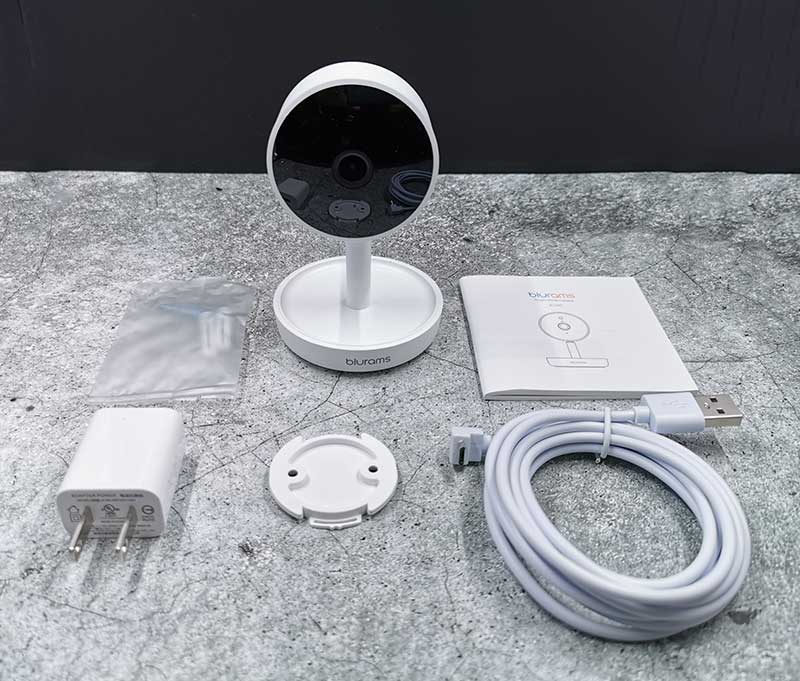 BluRams Home Pro camera
Mounting hardware
micro USB power cable
USB AC adapter
User guide
Design and features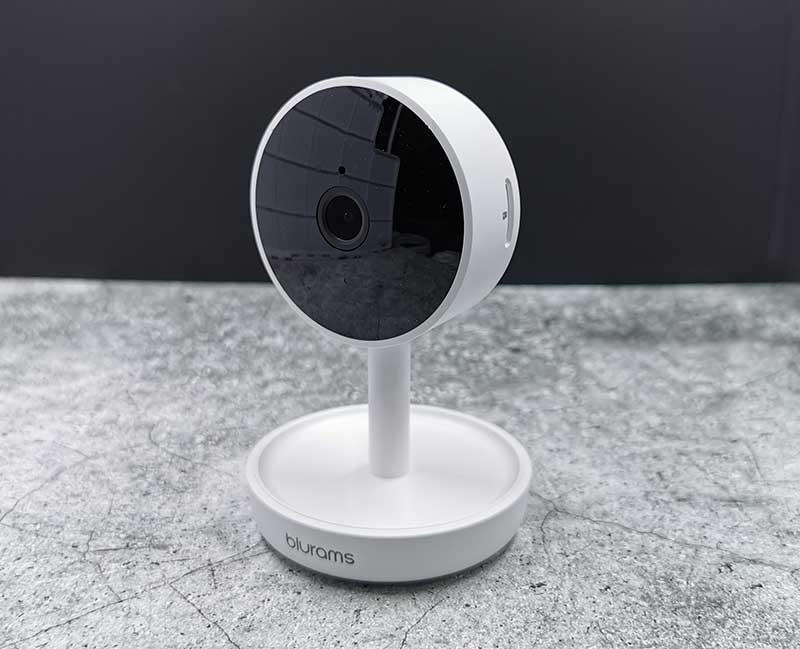 The blurams Home Pro camera has a pedestal base that can sit on a flat surface or with the included hardware, it can be mounted on a wall.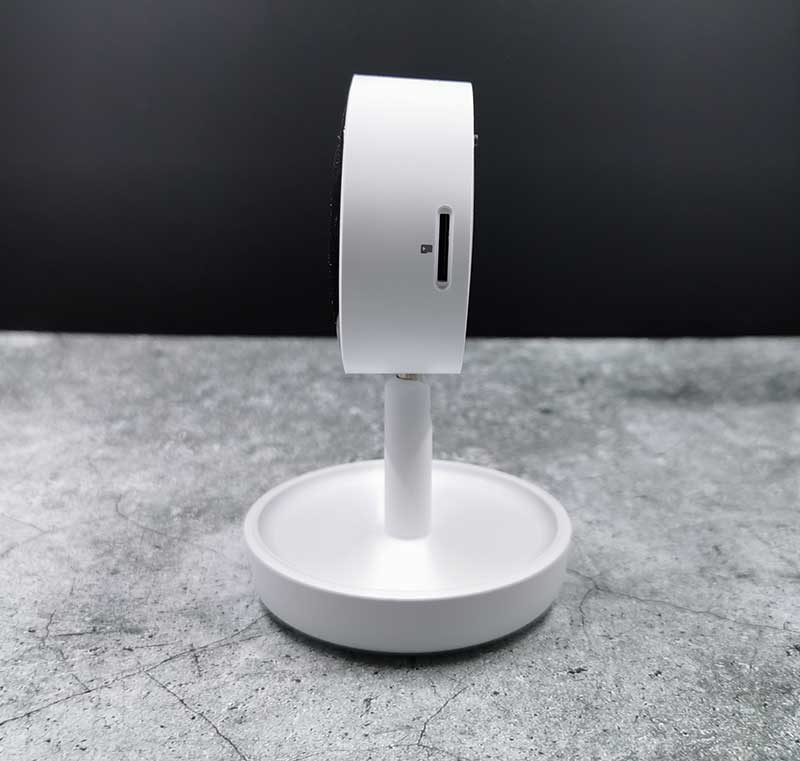 On one side of the camera, there's a micro SD card slot. A micro SD card is not included with the purchase of the camera. You'll have to supply the card yourself.
Never miss one of our posts again. Sent MON, WED, and FRI with the latest gadget reviews and news!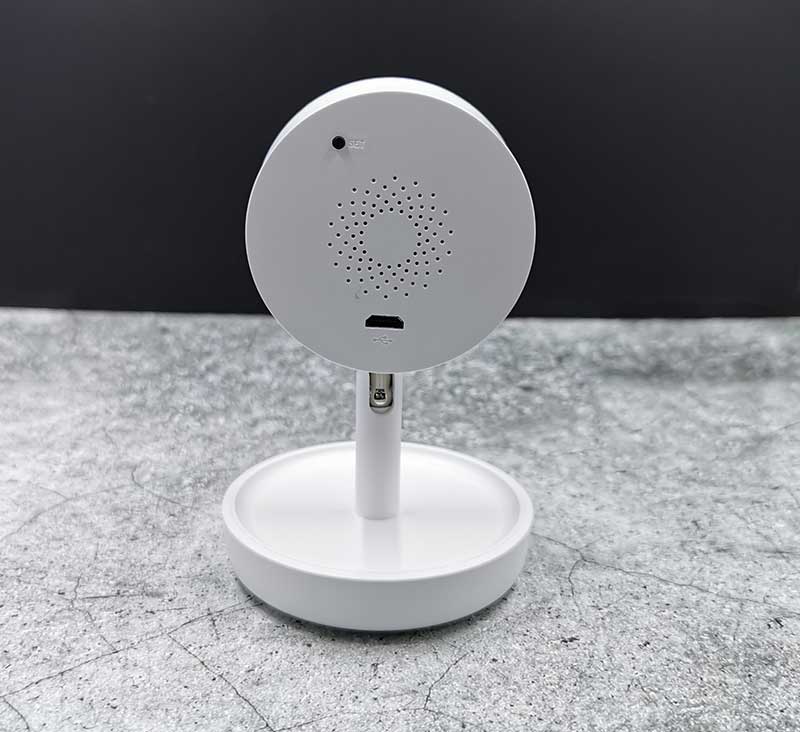 On the back of the camera, you'll find a speaker, a reset switch and a micro USB port for the power cord.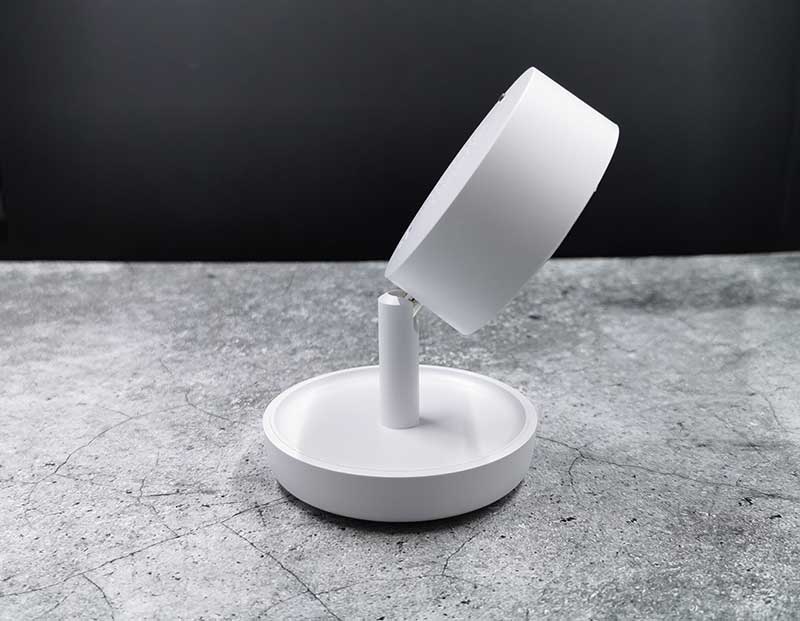 The camera's angle can be customized by tilting and twisting it in a variety of angles.
Setting up the camera
Set up is a breeze. All you have to do is plug the camera into a wall socket using the included micro USB cable and AC adapter. Then you install the blurams app on your mobile device and follow the prompts.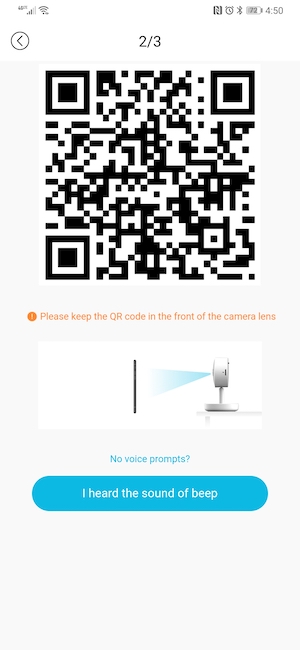 You'll be instructed to provide your WiFi password (2.4GHz only) and then you'll point the screen of your phone towards the bluram's camera so it can view a QR code that completes the setup. Simple!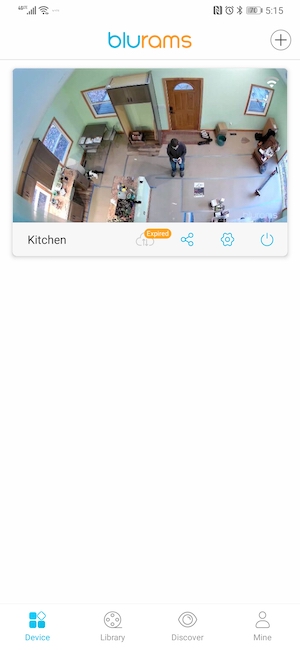 Once the camera is connected to your WiFi, you can use the application to watch a live view of the camera, customize settings, and more.
For example, you can create privacy zones that will fuzz out the captured video/live stream for that specified area.
You can also customize when the camera is on and off, what type of activity (motion, sound, or person) will cause a notification to be sent, and activity zones where you want to only detect motion in that area.
One of the most interesting features of the blurams camera is that it can detect faces. That might sound a little creepy, but the cool thing is that it can let you know when it sees a specific person. Like when your child comes home from school, it can say that Bobby or Cindy was just seen. You can also filter motion-captured activities by person.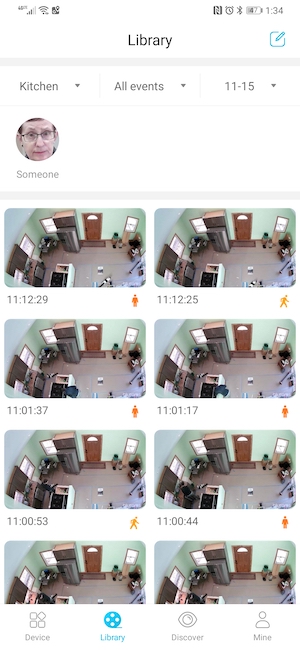 The Library tab is where you can view all of the detected events. They are shown as thumbnails with time stamps and small icons that show what type of event was captured (motion, someone, sound).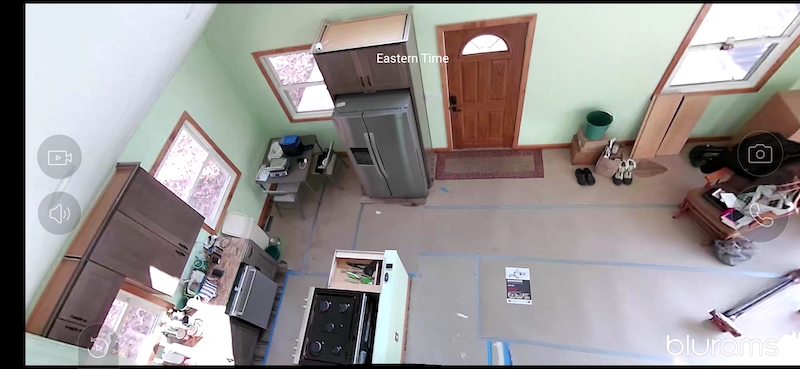 You can watch a live view of the camera in full screen by rotating the phone to landscape orientation.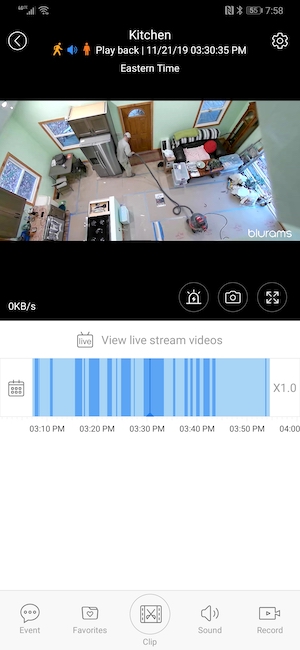 You can also scroll back in time and watch older footage through the app. The footage is either stored in the cloud if you opt for the blurams cloud storage service or you can add a microSD card to the camera (not included) and store the video locally. It's up to you if you want to store all the footage or just the motion events. I like to store all of it.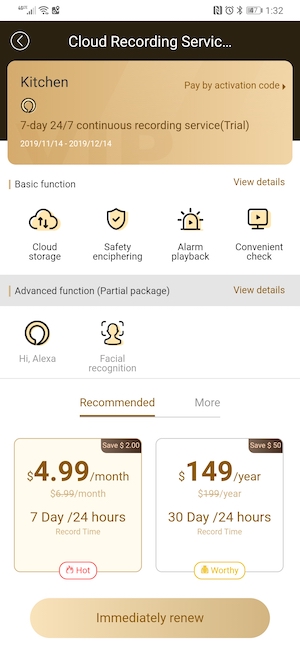 The camera comes with a free trial of the cloud storage service and if you decide to continue, it runs $4.99 a month for a 7 day 24hr record time, or $149/year if you want 30-day 24-hour footage recorded to the cloud. Note: if you decide not to buy the cloud storage service, you will lose the facial recognition feature.
Image quality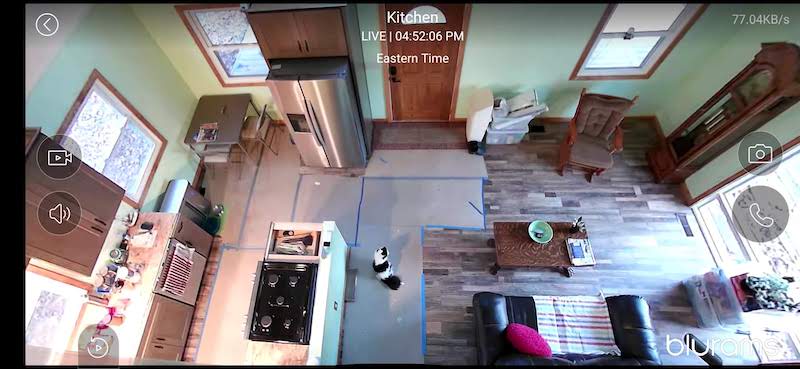 During the day, the image quality looks really good. Please disregard my cardboard flooring. We've been in the middle of a huge remodel of that whole front room and kitchen and are still waiting for the countertops to be installed.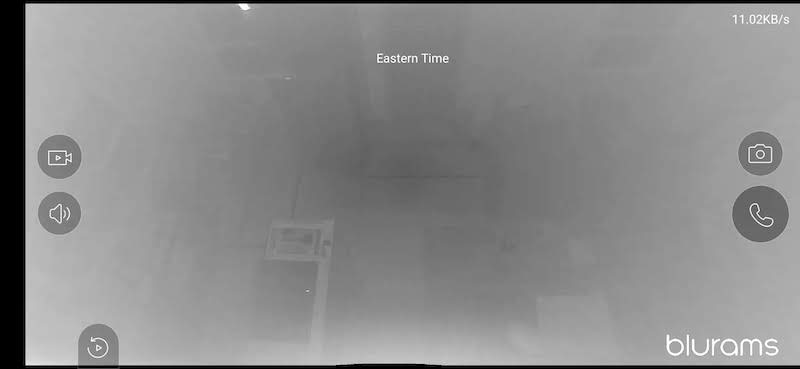 The problem comes when it's night and the IR kicks in. Here's a view of the camera from the same location as the daytime shot above. The IR/night vision shot is horrible as you can see. At first, I thought it was due to dust from some of the remodeling work so I took the camera down and cleaned it. It didn't help. The image you see above is AFTER I cleaned it.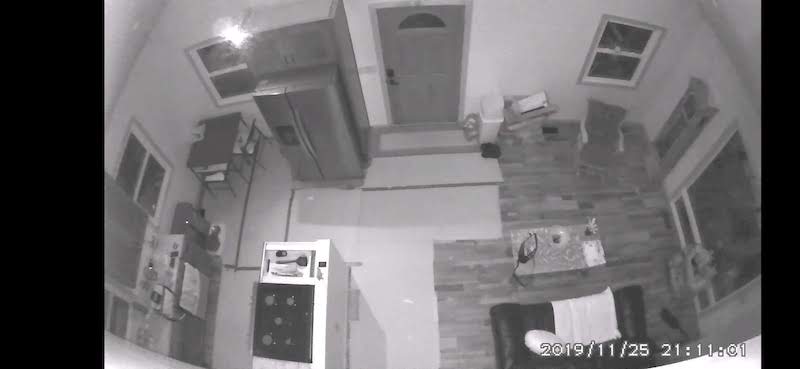 Just for reference, here's another brand of camera that's sitting right next to the blurams camera. As you can see, the night vision / IR works fine with the other brand in the same location.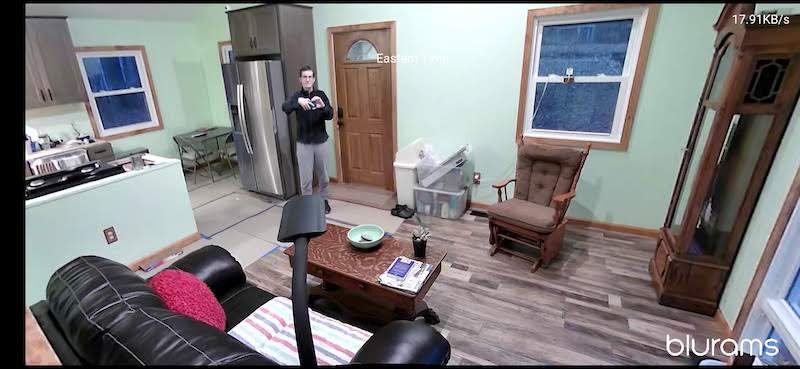 So I decided to move the camera. Here's a daytime shot.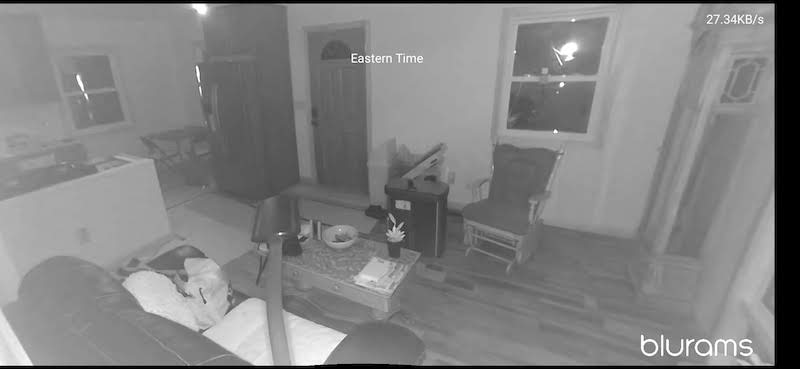 And here's a total darkness pic. At least in this one, you can see things. But you can also that the farther objects are from the camera, the more cloudy/fuzzier they look.
What I like
Easy to install
Facial recognition
microSD card can store 24/7 footage
2-way audio and an alarm feature
What I'd change
Facial recognition features are lost if you don't pay for the cloud service
IR night vision quality is severely lacking
Final thoughts
The blurams Home Pro security camera is easy to install, and has good picture quality in daytime. If blurams can fix the long range IR night vision issues, I think this camera offers a lot of features for a decent price.
Price: $54.99
Where to buy: Amazon
Source: The sample for this review was provided by blurams.