We use affiliate links. If you buy something through the links on this page, we may earn a commission at no cost to you. Learn more.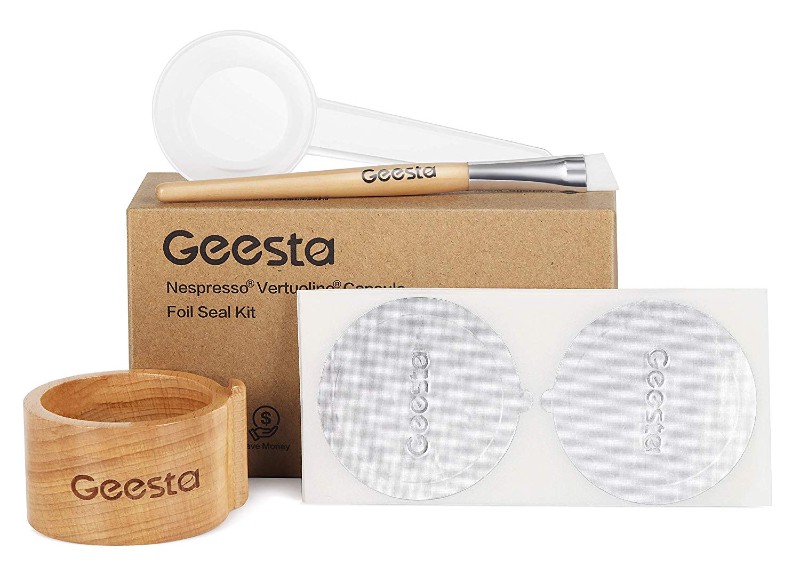 ARTICLE – While traveling Europe, we knew we were in a nice hotel if it had a Nespresso coffee maker. So when I saw one of these fancy machines for less than $150 at a Black Friday sale, the temptation proved too great.
While the foamy, coffee goodness did not disappoint, we quickly ran out of the special Vertuoline capsules that came with our machine. Sadly, the cost of replacement pods proved quite hard to swallow. My husband's favorite, the Alto Dolce, retails for $1.20 per one-time-use capsule. Yes, that's one cup of coffee. So much for that Black Friday deal.
In addition, my favorite coffee flavor (Highlander Grogg) is a bit obscure. I happen to have some in my freezer, and I'd love to try it with my new, fancy java maker. 
So I went searching for alternatives. On Amazon, I found Geesta foils. 
With the foils, you clean out your used Nespresso capsules, dry them, and then refill with your own coffee. The new seal has sticky edges you press into place to create a new lid. The starter kit comes with a pod holder, a little brush to whisk away errant grounds that may otherwise interfere with the sealing process, and foil seals. They've included thoughtful details, adding a coffee scoop that's just the right size, and a reference point to line up your holder with the sticky foil top, for an easy match and accurate seal.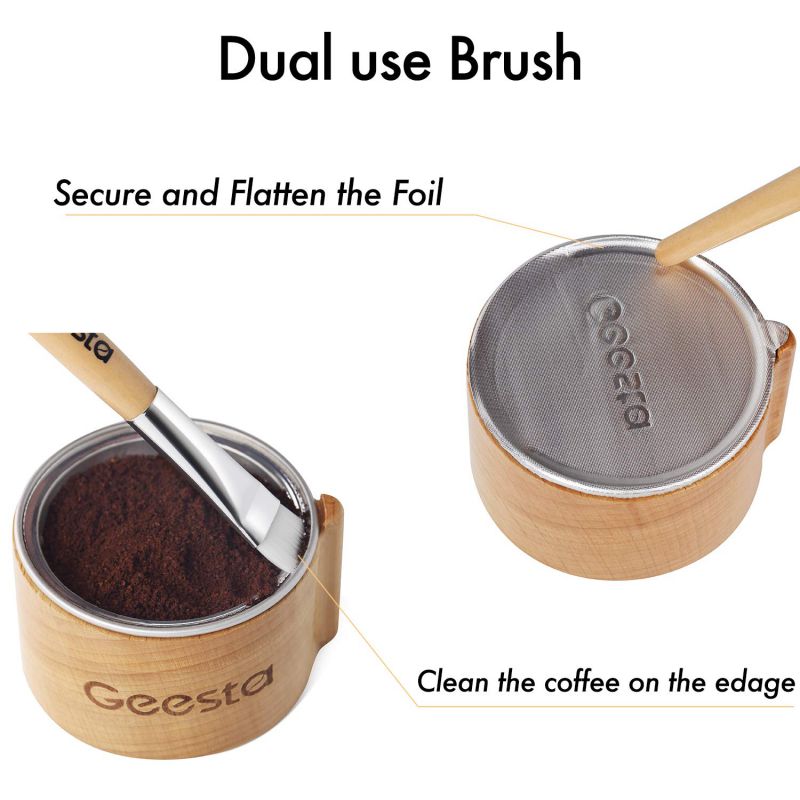 It takes a little time, but it saves a lot of money and lets you use your favorite coffee.
The starter kit with holder, brush, coffee scoop and 80 aluminum foil seals costs $24.99 on Amazon and currently has 4.3 out of 5 stars with 97 ratings. A pack of 120 replacement seals is $14.99 on Amazon.