We use affiliate links. If you buy something through the links on this page, we may earn a commission at no cost to you. Learn more.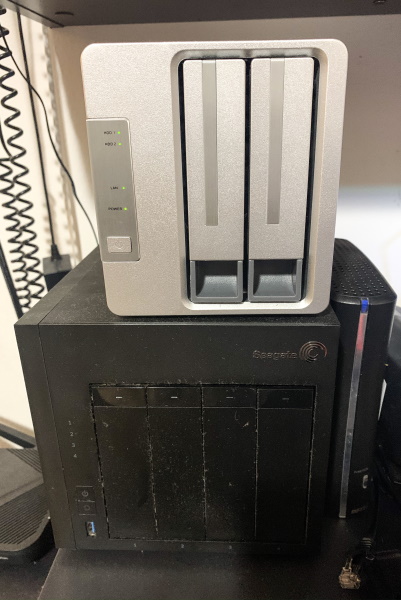 REVIEW – Storage, storage and more storage!! This is a recurring need and want for most photographers and videographers. While many fee-based cloud storage solutions are available these days, I like to be in control of all of my work, especially when I consider the number of security breaches that have occurred recently. However, to locally store and access the "tons" of files that I have and to keep adding more, I am always looking for a capable solution and usually, for me, it is a Network Attached Storage device. Let's see if the TerraMaster F2-221 NAS is up to the challenge.
What is it?
The TerraMaster F2-221 NAS 2-Bay Cloud Plex Media Server Network Storage device is powered by an Intel Apollo J3355 2.0GHz dual-core CPU, and 2GB of RAM that can be expanded to 4GB). It features an AES hardware encryption engine that encrypts shared folders and network data transmission to keep data from unauthorized access. Its Btrfs file system provides 71,680 of system-wide snapshots and 1,024 snapshots per shared folder. It also supports real-time hardware transcoding of up to two concurrent H.265/H.264 4K instances of video streaming. It is built with an aluminum-alloy shell and an intelligent temperature-controlled ultra-quiet fan for good in heat dissipation
What's in the box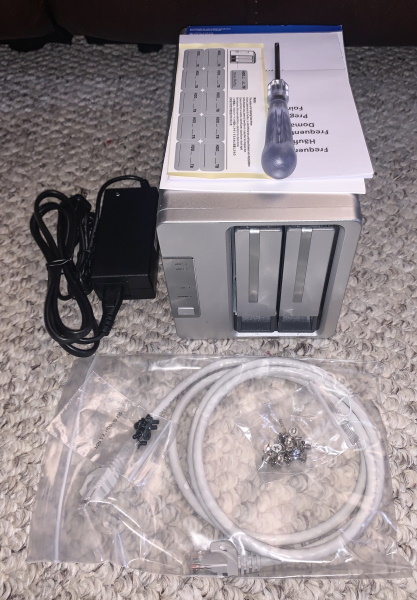 1 x TerraMaster F2-221 TNAS
1 x Ethernet cable
1 x Screwdriver
! x AC Power Adapter
1 x Installation Guide
1 x Pack of screws
Design and features
Specifications:
Intel Apollo J3355 dual-core 2.0 GHz CPU
Two Gigabit LAN Ports, 200MB/s reading and 190MB/s writing
2GB DDR3 memory (expandable up to 4GB)
Two USB 3.0 ports
This TerraMaster NAS has 2 bays on the front along with the status indicator LEDs.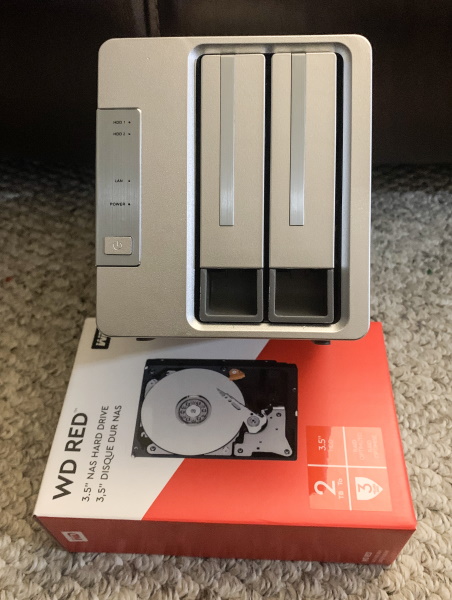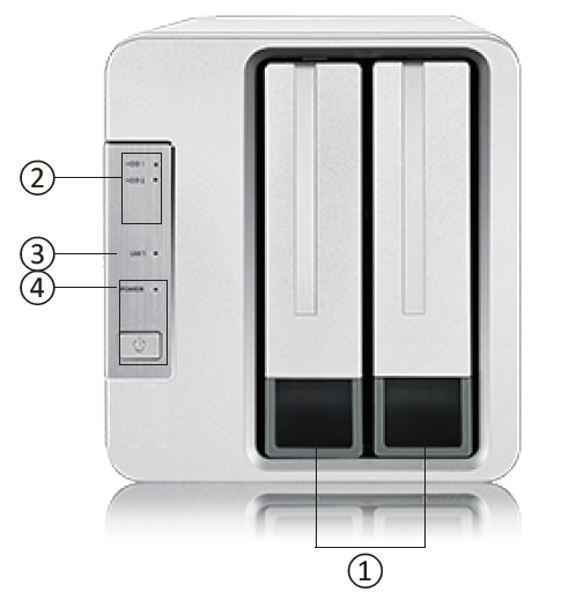 On the back of the NAS, there are connectivity ports. The ports include 2 USB ports, 2 Gigabit Ethernet ports, and the AC adapter port. The HDMI port is not used.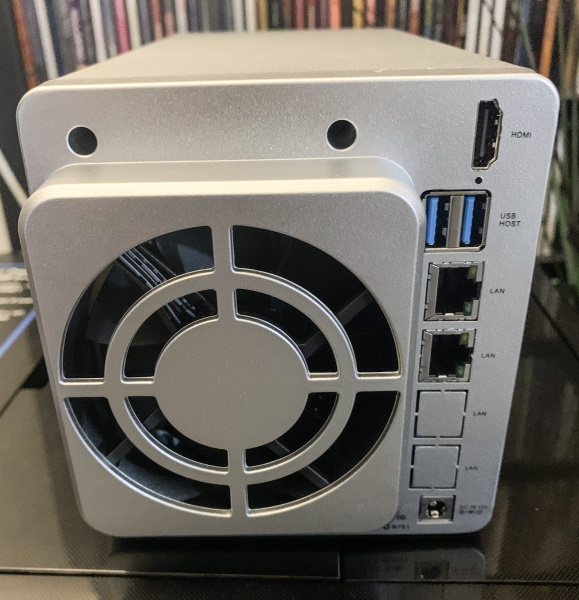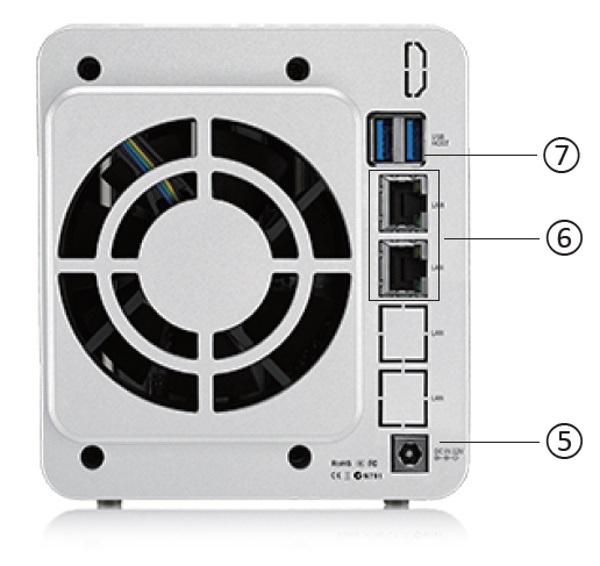 Performance
Starting with assembly, all that you are required to do is to pop out the front covers to open up the drive bays.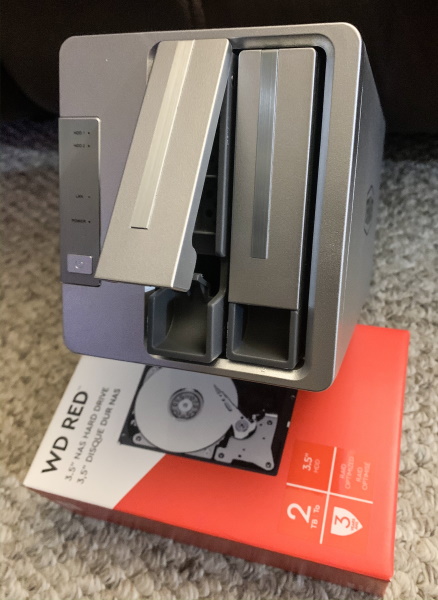 There are two drive caddies, one in each bay that you attach the drives to, slide them back into the bays and you are ready to go.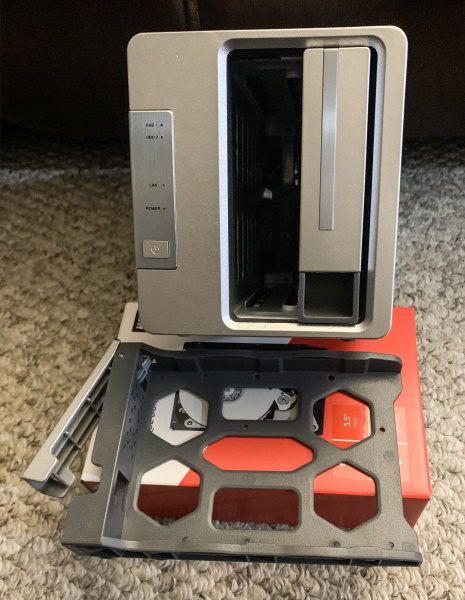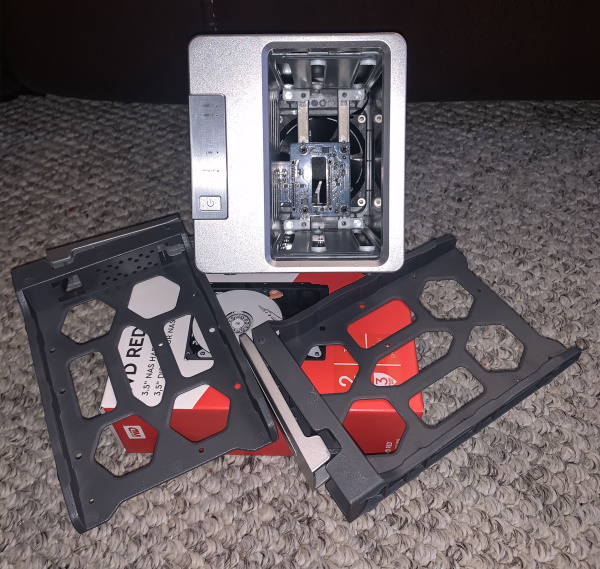 Software control and access:
Installation instructions:
TNAS PC is a desktop application designed for TNAS devices. It helps you to quickly search, login, or set up
your TNAS. The application is available in both Mac OS and Windows OS versions.
1. Visit www.terra-master.com and click "Download"
2. Select your TNAS model
3. Locate TNAS PC using the download checklist
4. Choose a version that works for you and click "Download"
5. Install the TNAS PC application you just downloaded onto your computer.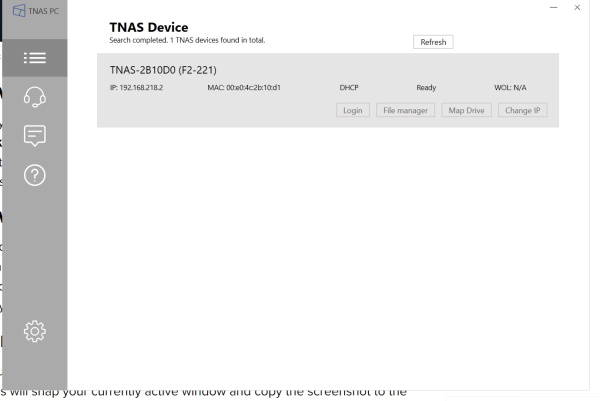 From the desktop app above, you can select login, create a new account and then login. This opens a web link and the screens below provide a sample of the various screens and options that you have.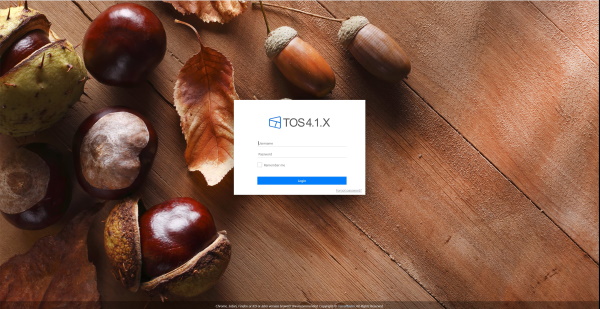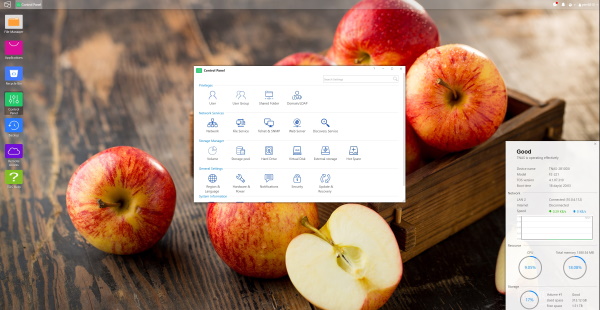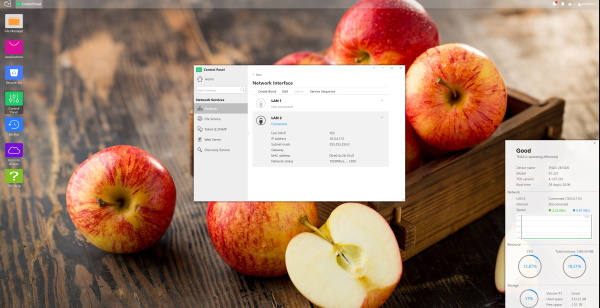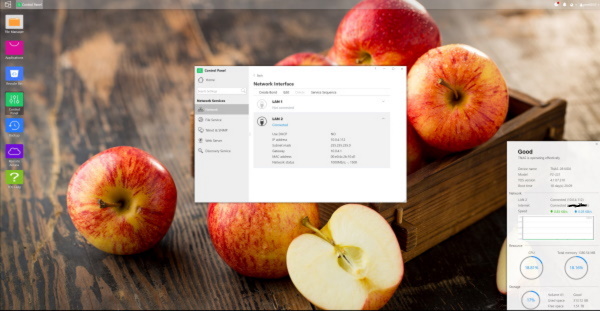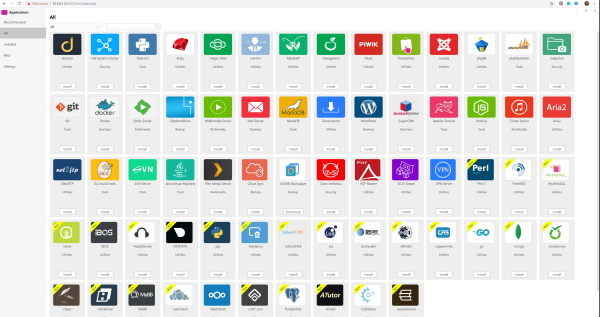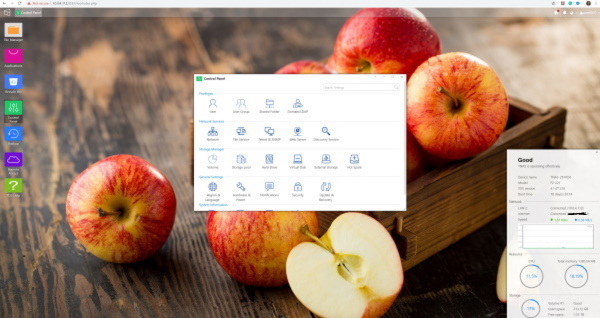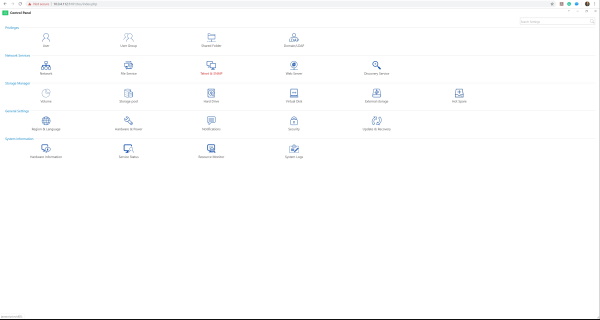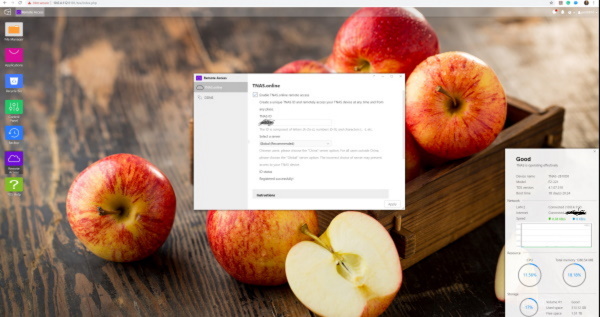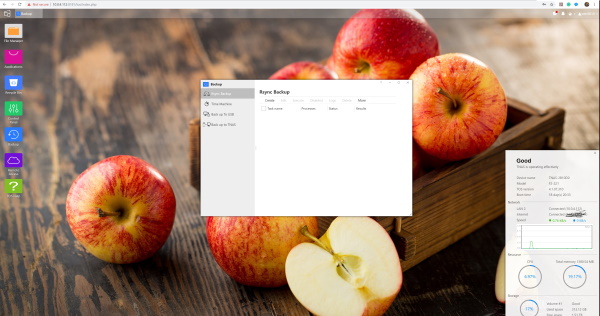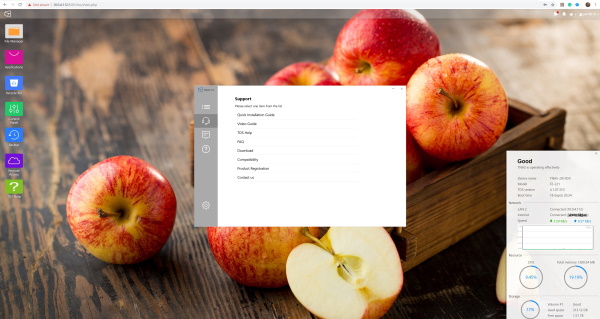 The NAS can also be accessed remotely via a web browser using the link "tnas.online".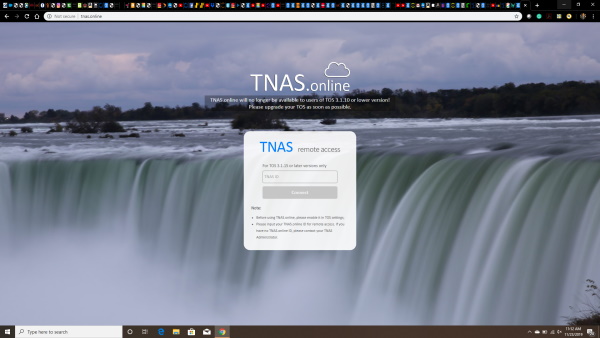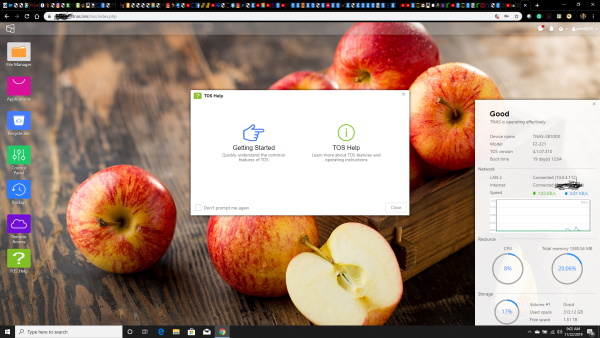 TerraMaster also provides an app so that you can access your files from your mobile device.
App Screenshots: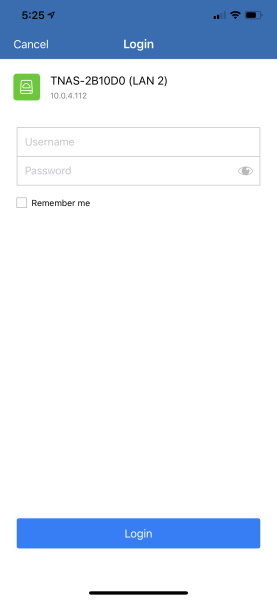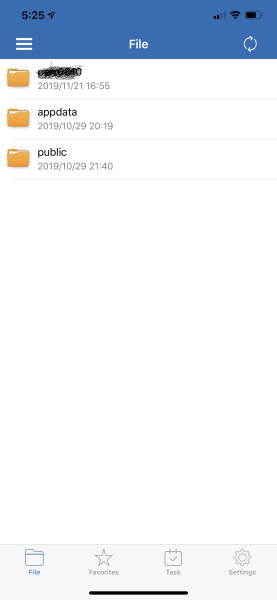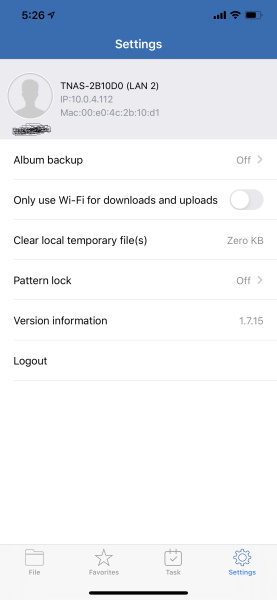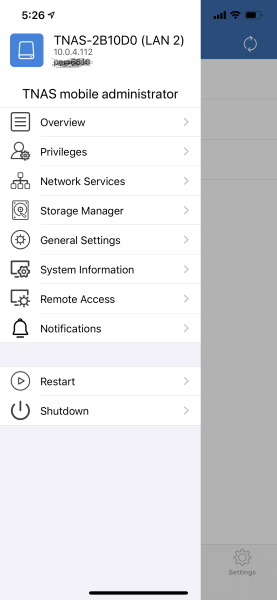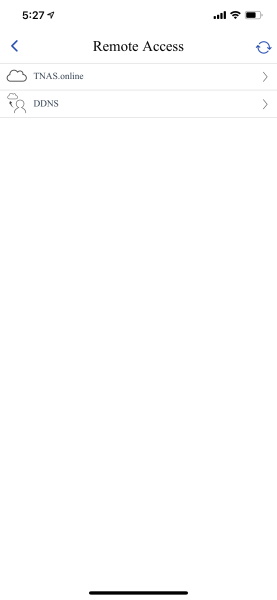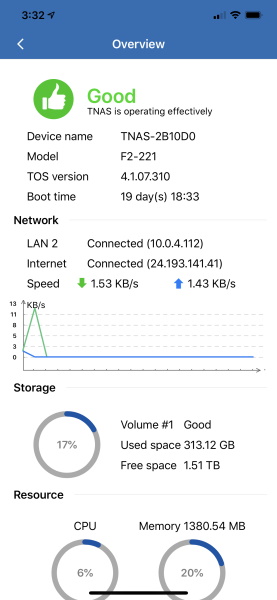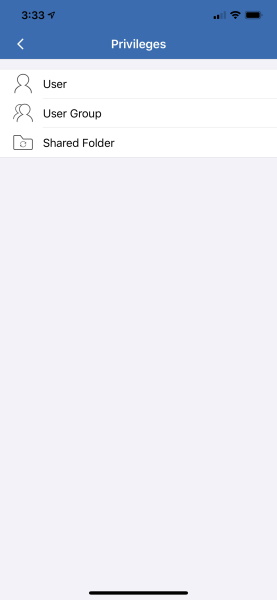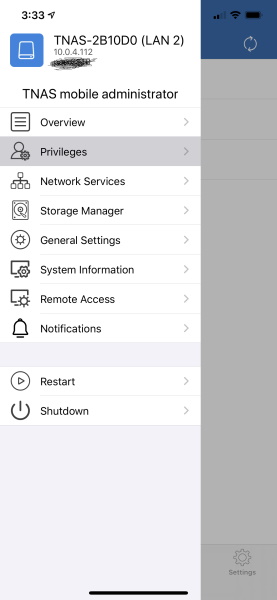 The NAS can also be used as a media server.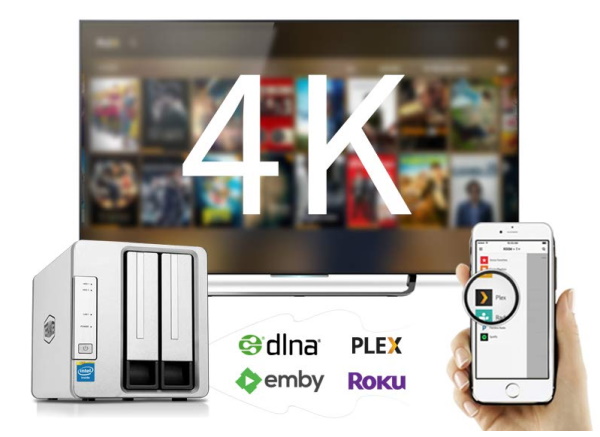 What I like
The build quality
It is easy to assemble and configure
The multiple ways to access your files
The versatility of the included apps
The read and write speeds
What I'd change
It works better than my previous NAS. There is nothing as yet that I can think of that I would change.
Final thoughts
Over the years, I have purchased several Network Attached Storage devices with mixed results. Some of the first models that I purchased had really buggy setup procedures, and complex ways of accessing them and mapping drive letters to folders. The more recent ones that I purchased offered the storage capacity and versatility that I wanted and needed, but have become somewhat unreliable and in some cases are no longer supported by the manufacturer. This Terramaster NAS device is easy to set up and use, and so far I have not experienced any issue with connectivity. Even the process to add the drives was flawless and the fit is pristine. It matches my needs perfectly and is my new go-to NAS. Well done and two thumbs up!!
Price: $245.95
Where to buy: Amazon, The TerraMaster website
Source: The sample for this review was provided by TerraMaster