We use affiliate links. If you buy something through the links on this page, we may earn a commission at no cost to you. Learn more.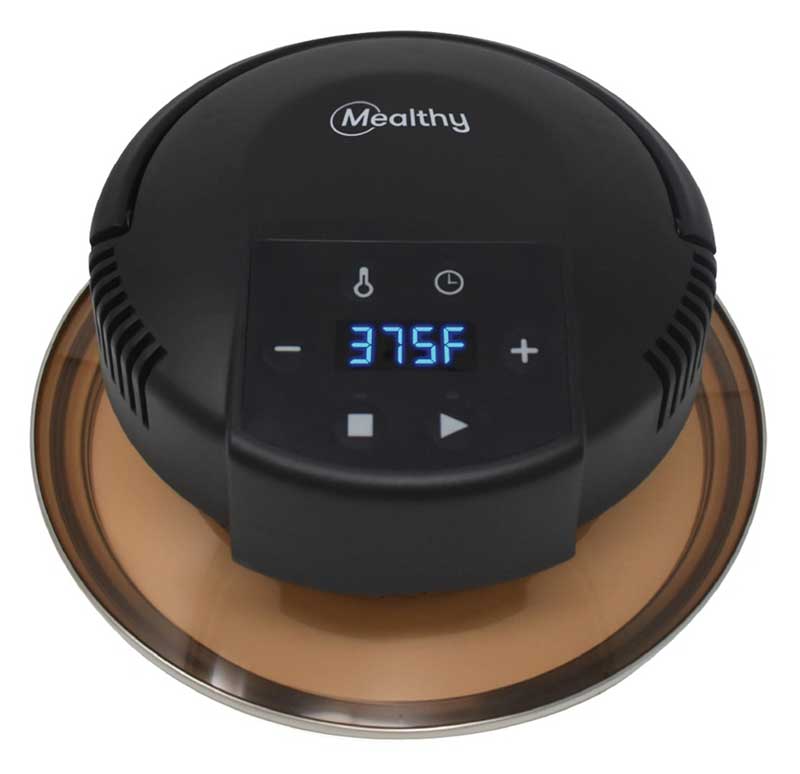 NEWS – Walk to the kitchen area of most big box stores and you'll see a variety of standalone air fryers. These cookers are really popular because they let people who love to eat fried foods do so with fewer calories and oil. Those are the benefits of air fryers, but the downside is that they're an appliance that only does one thing. Instead of buying a stand-alone air fryer, you can turn your existing electric pressure cooker into an air fryer with the Mealthy CrispLid.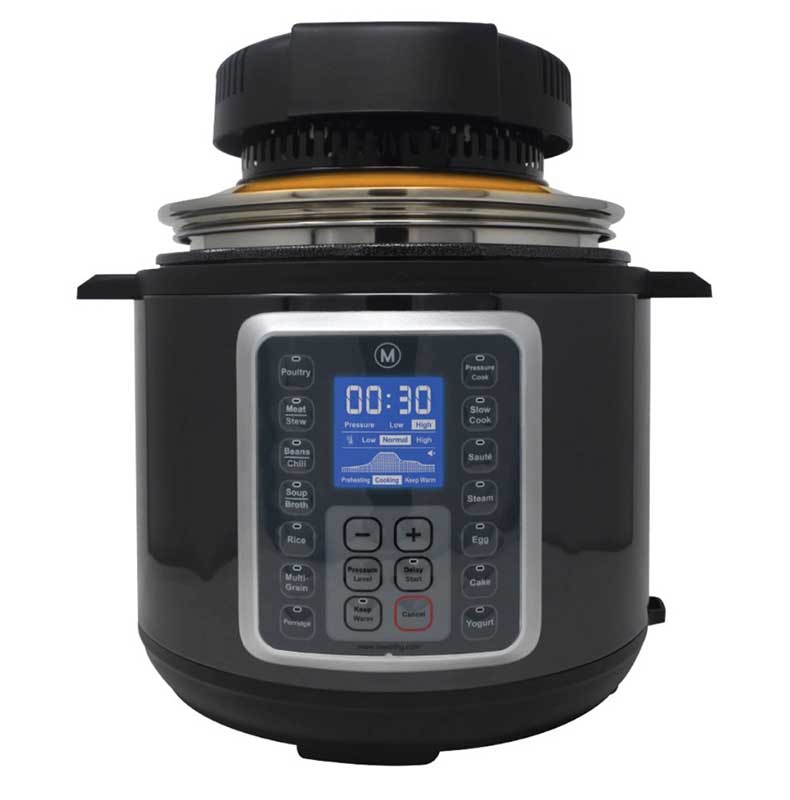 The CrispLid turns many brands of 6 or 8-quart electric pressure cookers that have a stainless steel insert into a broiler, crisper, and air fryer. Just place it on top of the pressure cooker, set the temperature, cooking time, and press the start button.
You can add air frying capability to your existing pressure cooker for $59.95. I'll have a full review soon. Head over to mealthy.com and Amazon for more info.