We use affiliate links. If you buy something through the links on this page, we may earn a commission at no cost to you. Learn more.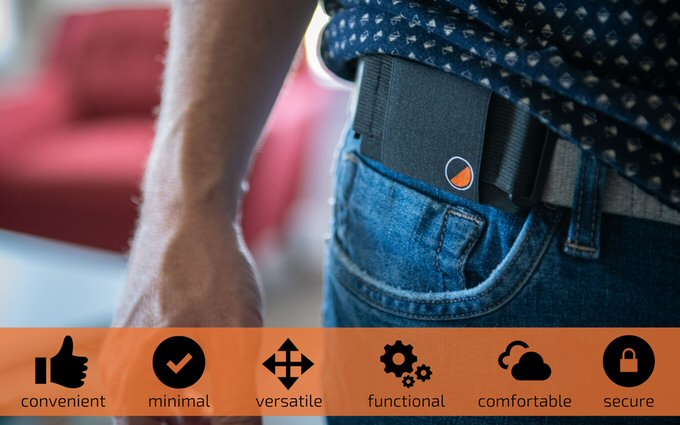 CROWDFUNDED NEWS – I like wallets, and have had various ones as part of my EDC since I was in high school.  But sometimes it would be convenient to have an extra pocket that you could easily and quickly clip and unclip to yourself, one that is small enough to hold a few small essential items.   One80Pouch appears to check all those boxes and more.
What is it?
One80Pouch is a minimalist solution for securely carrying your necessities with comfort and ease by clipping into your belt, pants, purse, backpack, etc.
Why do I like it?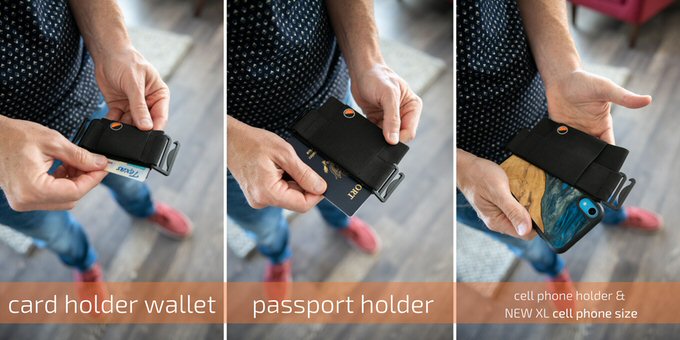 I like One80Pouch because it appears to be very low profile and doesn't have an included belt like other, similar products—it simply and quickly clips on and off.  It has no zippers, magnets, or Velcro.  It can be attached to the outside of a belt or waistband of pants, but can also be tucked behind a belt or inside a waistband for additional security.  Its design includes a larger main pouch and smaller cash sleeve, and it is made from sturdy, durable elastic to help not only keep it in place, but also to keep your items secure within it.  One80Pouch is available in four sizes: Card Holder Wallet, Passport Holder, Cell Phone Holder, and XL Cell Phone Holder.
Where can I find more info?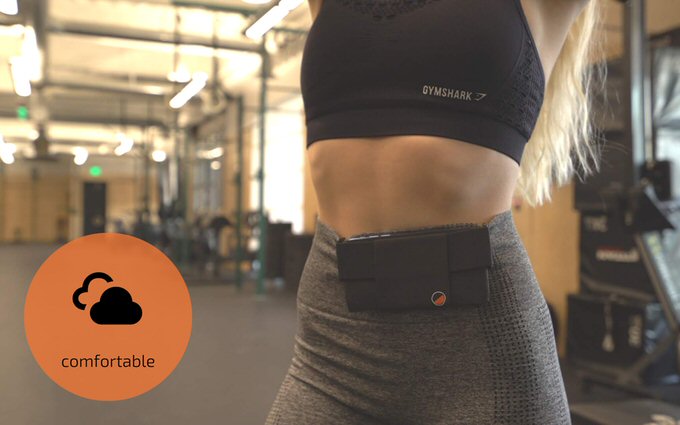 The One80Pouch campaign ends on December 5, 2019, and has already met its funding goal of $6,200. Pledge packages start at $13 for a single Card Holder Wallet and increase from there. After the campaign ends, rewards are estimated to start shipping in February 2020. Visit their Kickstarter page for all the details.