We use affiliate links. If you buy something through the links on this page, we may earn a commission at no cost to you. Learn more.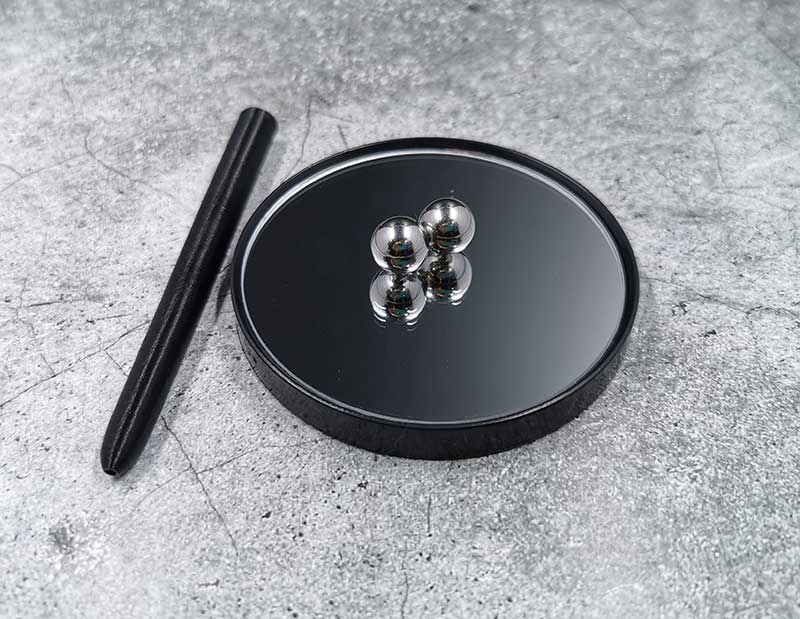 CROWDFUNDING NEWS – Voortex is an all in one desk toy, fidget spinner, and art piece. You can choose what you want to call it. I call it a fun toy that uses a double sphere that spins up to 10,000 RPM on a special dish-shaped mirrored base.
Why do I like it?
I like Voortex because I'm a sucker for fidget toys and desk toys. But I also like this toy because there's a competition aspect to it. Once you start playing with it, you want to keep breaking your record for the length of time you can get the stainless steel spheres to spin. You at least have some control over that by blowing on it with the blowing nozzle if you opt for the reward that includes one. The only downside is that your friends might also want to use the nozzle too… and… ick!
They sent me an early production sample of the Voortex and it's been a lot of fun playing with it. I do kind of wish that there was a built-in timer that would show how long or how many revolutions per session you were able to do like the Goliath Games i-Top that I reviewed last year.
Where can I find more info?

The Voortex campaign ends on 12/30/19 they are just starting their journey towards their funding goal of $8,000. You can pre-order a Voortex starting at $19. After the Voortex campaign ends, rewards are estimated to start shipping in May 2020. Visit their Kickstarter page for all the details.