We use affiliate links. If you buy something through the links on this page, we may earn a commission at no cost to you. Learn more.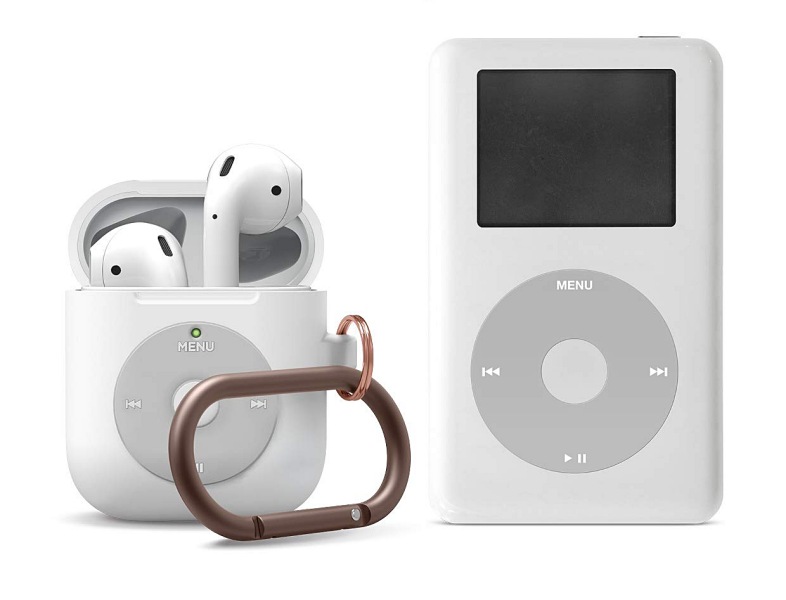 NEWS – About a month ago, I wrote about Elago's AW3 AirPods case, which resembled a classic Macintosh computer. Well, Elago is back at it again, this time transforming your AirPods case into a classic iPod music player complete with the iconic click wheel.
The AW6 AirPods hang case is made of premium silicone to protect your AirPods case from bumps and scratches. Inside the case, there's a special anti-slip coating to give it a perfect fit. The LED indicator is also visible through the front of the case.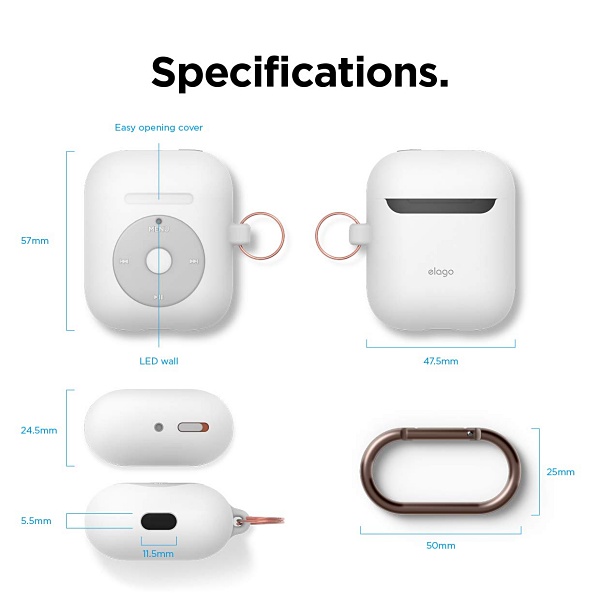 What makes this case different is the included durable carabiner. The carabiner provides the ability to safely attach your AirPods case to backpacks, pants, travel cases, etc.
The case is compatible with both Apple AirPods 1 & 2 and supports wireless charging for the Apple AirPods Wireless Charging Case. There aren't any cases for the new AirPod Pros yet, but something tells me we won't have to wait very long.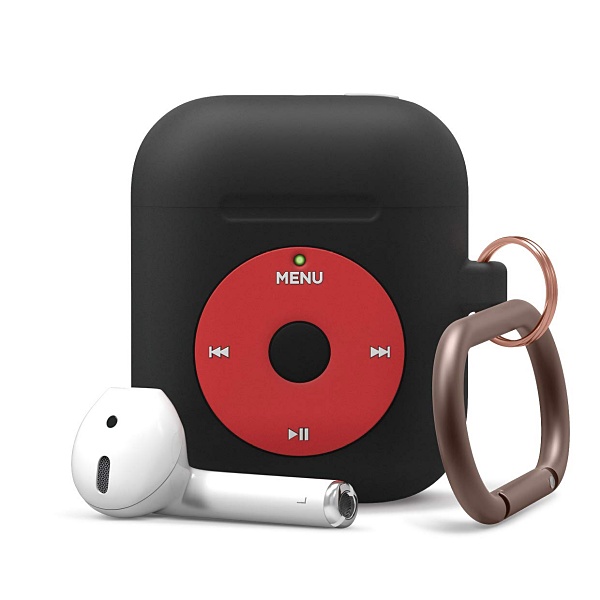 If you have an AirPod's fan in your life, Elago's line of retro cases would make great stocking stuffers. The Elago AW6 Airpods hang case comes in both black and white. You can purchase them from Amazon for $12.99. There's a non-carabiner version available for $11.99.