We use affiliate links. If you buy something through the links on this page, we may earn a commission at no cost to you. Learn more.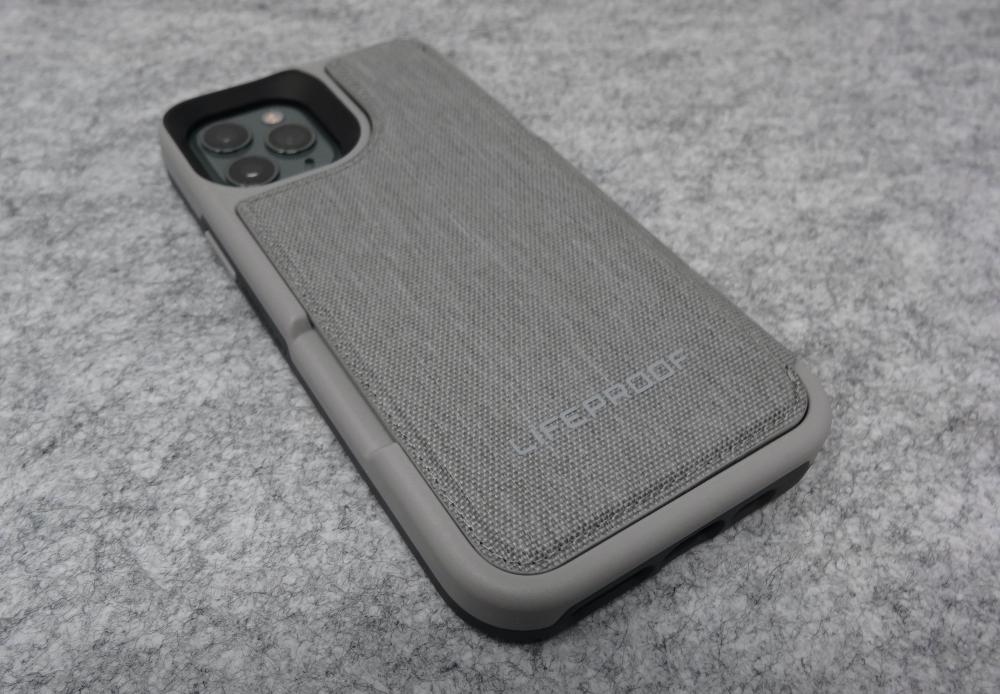 REVIEW – When Lifeproof originally launched phone cases, it was all about waterproofing. Up until receiving this case to review, I still considered them in 'waterproof case' sector. It turns out they've expanded their offering quite a bit since then and the Flip case is a pretty clear example of how much has changed.
What is it?
The Flip case is a durable, protective case with a 'flip' wallet design on the back for stashing a couple of cards and bills that snaps shut with hidden magnets.
What's in the box?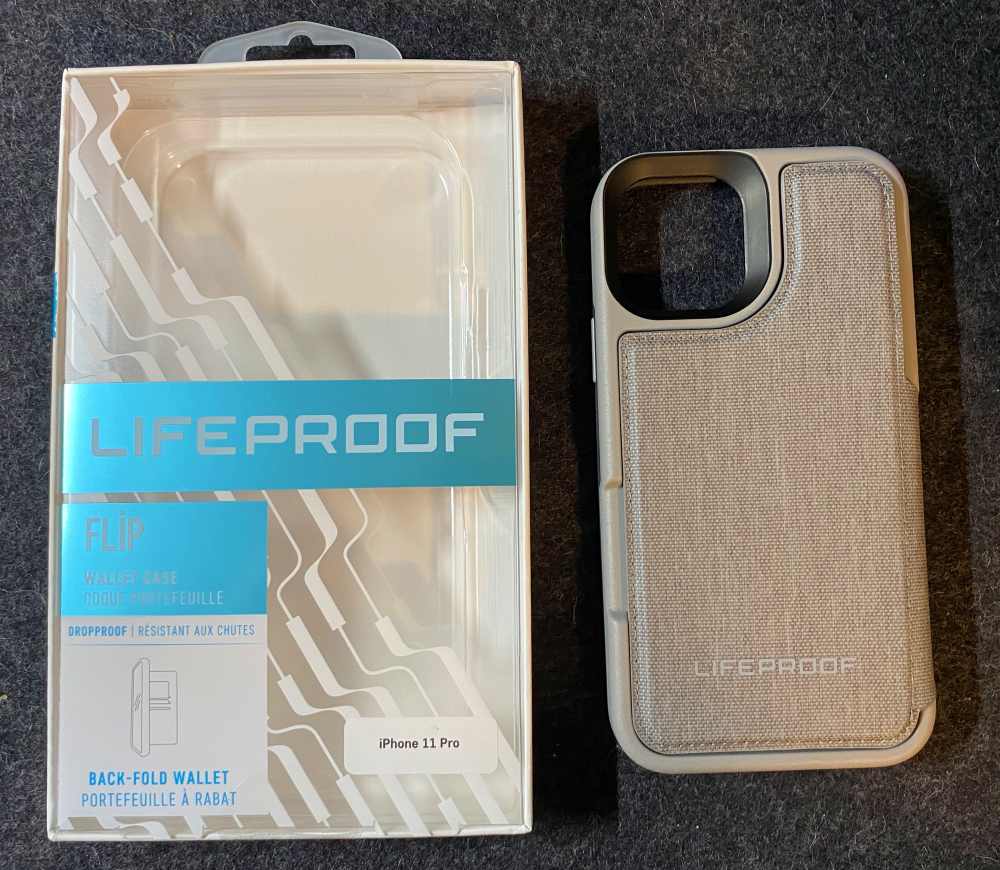 Hardware specs
Device Compatibility: iPhone 11 Pro (Also available for iPhone 11 and iPhone 11 Pro Max)
Flip Capacity: 2 cards and some cash
Dimensions: 85g and roughly double the thickness of your phone
Design and features
The case is comprised of two main elements; the case and the wallet. The case is made with dual materials and in this particular colorway, the light gray is harder and the black frame is slightly softer. The buttons actuate well and the camera is given plenty of wide-angle visibility due to the heavily ramped angles surrounding it.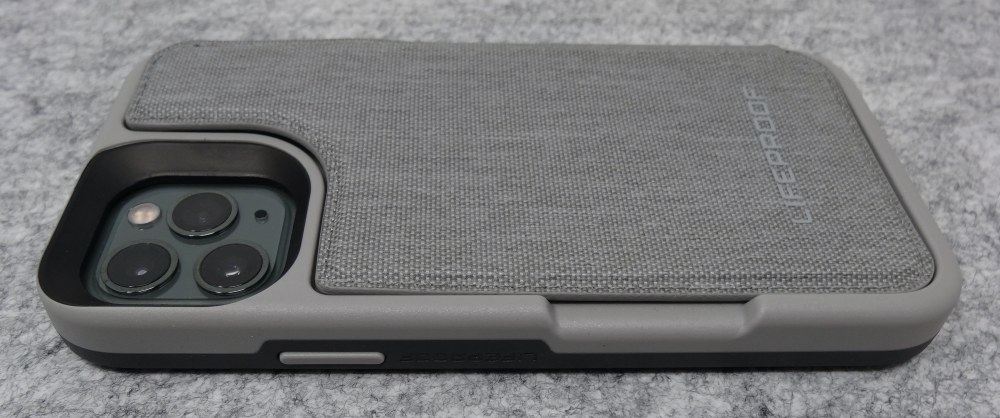 The 'Flip' is essentially layers of a heavyweight fabric with some stiffeners and lightweight lining coming together to form a wallet with an embossed logo on the lower back. Embedded magnets give it a satisfying 'clap' as it snaps back into place.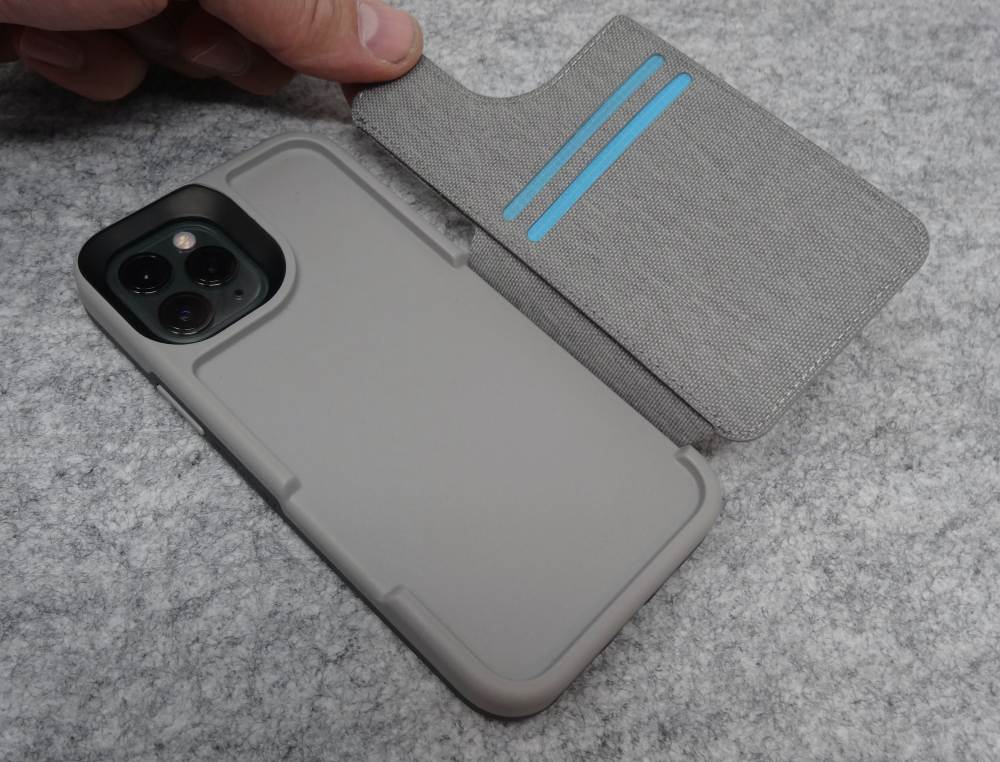 There are three colorways available for iPhone 11 Pro. Cement Surfer, Dark Night and Water Lily.

Setup
Push your phone into place, making sure it's fully seated.
Performance
The case is extra protective and worth a look on it's own, but it's the wallet that's the standout feature here.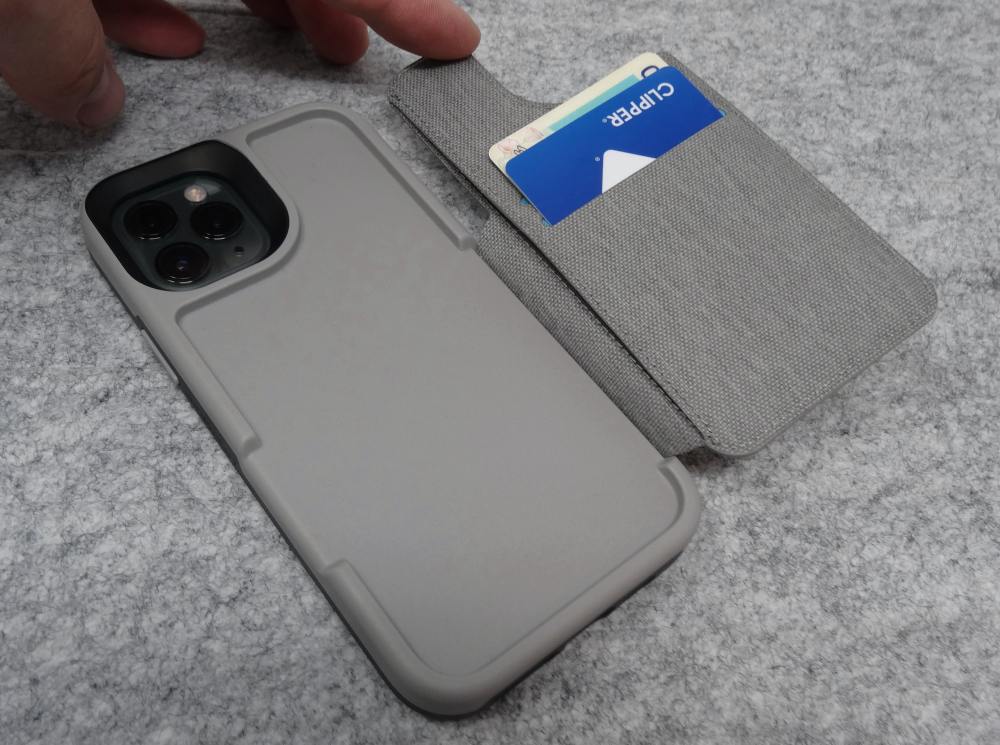 In the above photo you can see that back of the case has a recess that matches the shape of the wallet. The cutout on the left side provides an easy way for you to access the edge of the wallet for flipping it open. The slots hold two cards, my driver's license and a credit card in this case.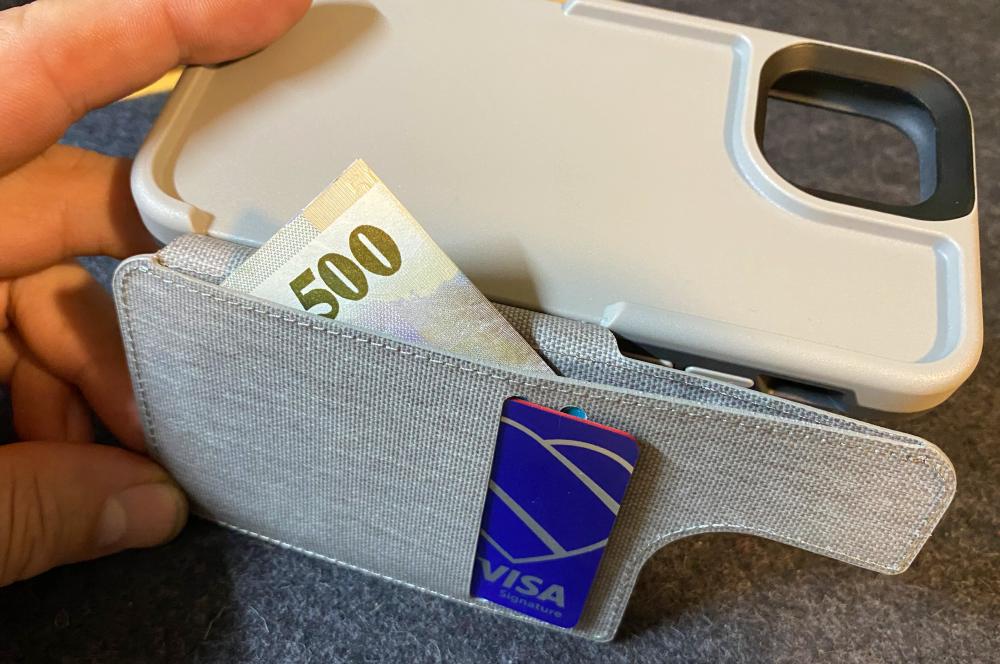 On the inner edge of the wallet, there's a pouch which can be used for cash, receipts or anything flat and foldable. Bills may need to be folded multiple times depending on the size of your local currency.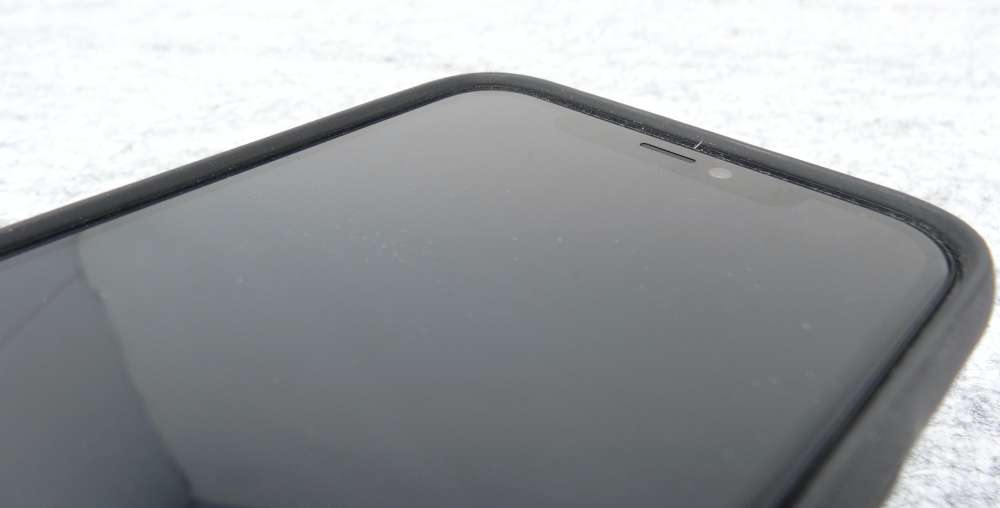 The screen of the phone sits recessed to the raised lip of the case giving you some protection from drops or resting your phone screen side down. Speaking of protection, your phone is well protected on all sides due to the case construction and the soft wallet side as well.
There are some tradeoffs to discuss. The thickness is a big concession. You're basically doubling the thickness of your iPhone with the case installed. The wallet doesn't grow much with two cards, but if you stuff it further expect it to bulge out a bit and that distance to increase. The small extension of the wallet is an interesting design choice which probably helps keep the wallet feeling more slender when filled. The pocket extends up into that extension which could be useful if you need to carry around a stamp or maybe a micro SD card? Either seem unlikely.
On a recent trip to Taiwan I had my hotel keycard in the back slot and it worked through the closed wallet to unlock the door to my room. I found this use case of travel to be the ideal scenario as I'm unlikely to want this extra volume on a daily basis.
What I like
Wallet design for minimal cards and cash
Protective design of case
Overall quality
What I'd change
Nothing. It's perfect for what it is.
Final thoughts
The Lifeproof Flip is a well designed case with a built-in wallet. Unlike cases with pockets directly on the case back, any cards or cash you carry here are concealed from view and hopefully a little safer as a result. You may find this feature more valuable than a slim, minimalistic case and if so, this could be a great case for you.
Price: $60.99
Where to buy: Amazon or Lifeproof
Source: The sample of this product was provided by Lifeproof