We use affiliate links. If you buy something through the links on this page, we may earn a commission at no cost to you. Learn more.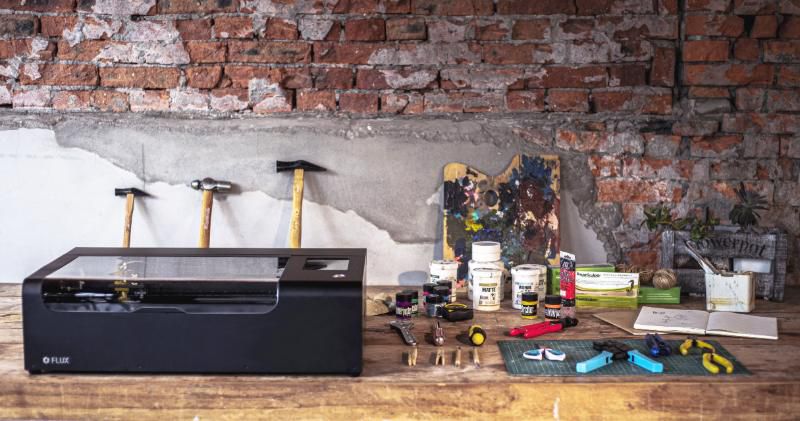 CROWDFUNDING NEWS – If you think you're crafty now, just imagine what kind of cool things you can make with a tabletop cutter and engraver like the beamo which just launched on Kickstarter from Flux, the same company who had the successful Flux Delta 3D printer campaign.
What is it?
beamo is a small desktop CO2 laser cutter and engraver. It features a powerful 30-watt CO2 laser that can cut and engrave on organic materials and even engrave select metal.
Why do I like it?
I like beamo because it's a compact tool that any DIYer, maker, crafter would love to have on their workbench or craft table. You can use it to cut or engrave materials like leather, cardboard, wood, glass, and some metals. It can even be upgraded to engrave on cylindrical surfaces like a glass cup.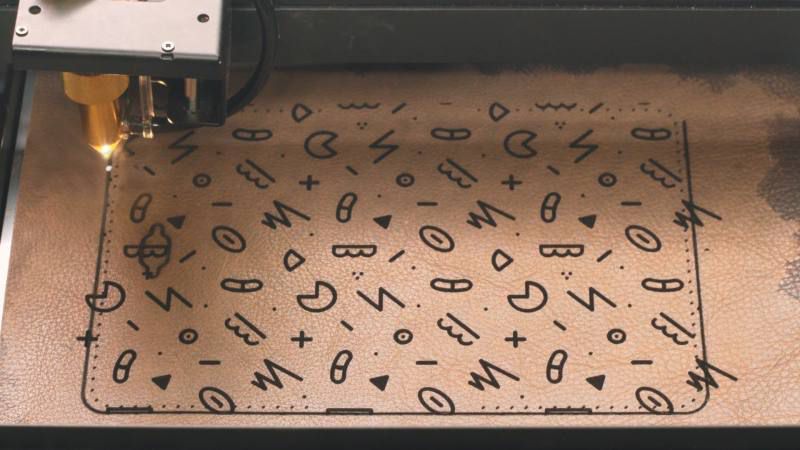 The cool part is that you can draw something, take a picture of the drawing with your phone, upload it to beamo, and it will cut or engrave that drawing. How simple is that? The software supports JPG, PNG, SVG, and DXF files, so you can easily find and use existing clipart and images if you aren't an artist.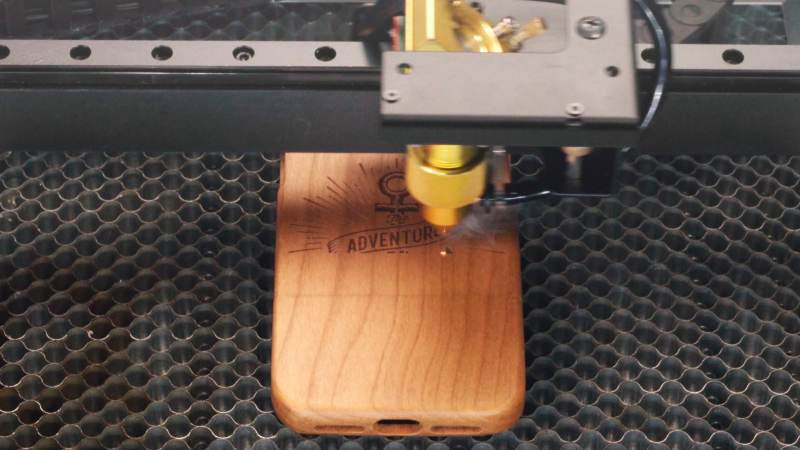 Think about how you can customize your EDC like your phone case or wallet with an engraving of your favorite Avenger, your name, a quote, etc. within minutes.
Things to consider before pledging
You'll need to vent the device because it creates fumes and smoke, but it comes with a hose that you can run to a window.
As is typical with all engravers and cutters, there are some consumables with this device. The CO2 laser, lenses, and mirrors should last for 1 year with normal use and longer with good maintenance habits. When it does come time to replace parts, you can go through directly Flux or a 3rd party. We're talking around $175 (today's prices) to replace all the consumable parts.
Where can I find more info?
The beamo campaign ends on 11/30/19 they are just getting started towards their funding goal of $25,000. You can pre-order a beamo laser cutter starting at $799 which is a savings of $700 when it goes to retail at $1499. After the beamo campaign ends, rewards are estimated to start shipping in December 2019. Visit their Kickstarter page for all the details.
They are sending me an early unit to review, so I'm already thinking of cool things to make. What would you make with the beamo?