We use affiliate links. If you buy something through the links on this page, we may earn a commission at no cost to you. Learn more.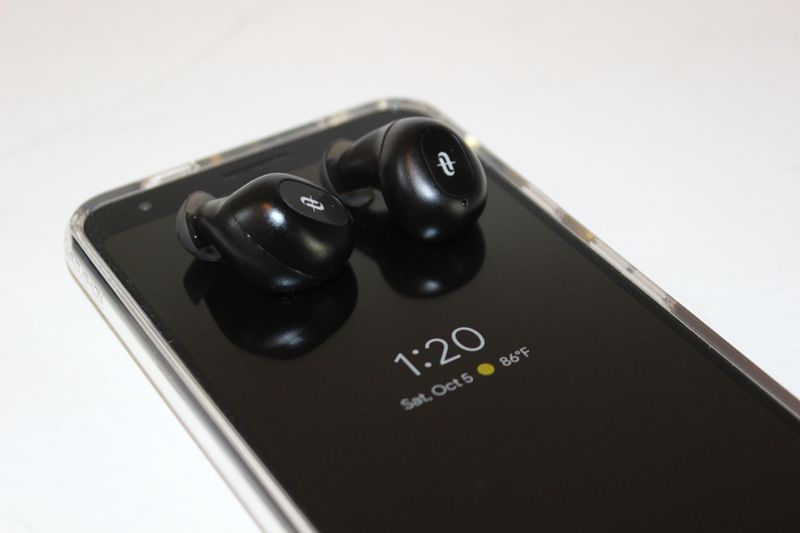 REVIEW – I have a confession to make.  And this isn't easy to say.  Jealousy.  I have been jealous of Apple owners for their little white Airpods.  Don't get me wrong, I've made fun of them for wearing something that looks like earrings.  I'm an Android guy, after all, so I would make fun of them, right?  But secretly I have been jealous because I have heard the Airpods are awesome. With an awesomely high price too, of course. And before you say it, yes, I know that you can use Airpods with Android phones.  But I would never do that.  That's like a Chevy truck owner using a Ford truck keychain.  Just…no.  Enter the TaoTronics SoundLibery 77 True Wireless Stereo earbuds. Or, as I like to call them, the 77's!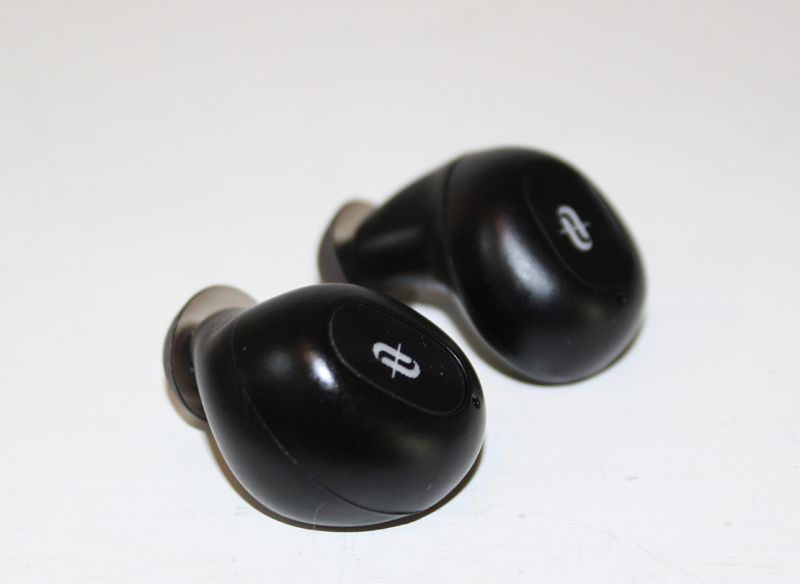 What is it?
True wireless stereo Bluetooth earbuds that insert into your ears.
What's in the box?
Earbuds
Charging case
3 sets of soft ear tips (1 set already attached)
1 Micro USB charging cable
I user manual
1 quick start guide
Here are the specs from the manufacturer:
Bluetooth v 5
Range: 50 ft
Waterproof level: IPX7
Audio codec: SBC, AAC
Playback time: 5 hours
Playtime with charging case: 15 extra hours
Master earbud: both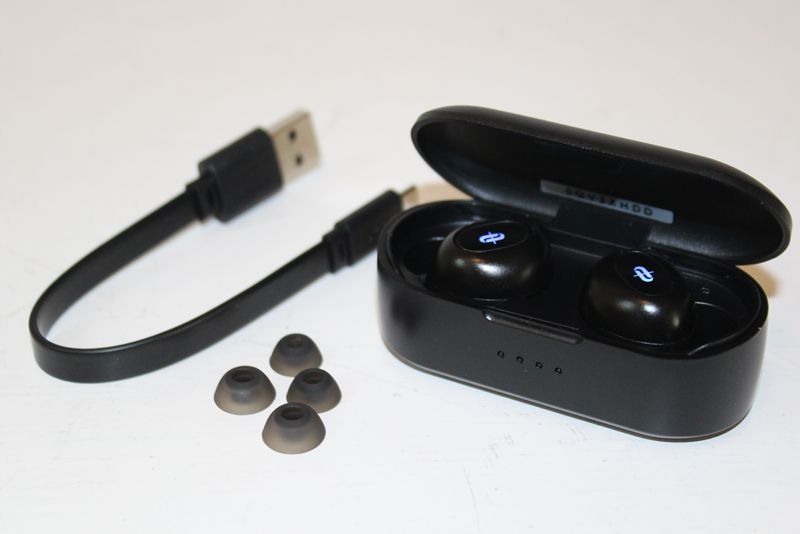 Features and performance
First things first, I like that these don't look like earrings.  Petty, I know, but I admit it. The TaoTronics SoundLiberty 53 True Wireless earbuds look similar to the Airpods with the elongated part hanging down from your ear.  I like the 77's because they are roundish and sit inside the ear kinda like a hearing aid.  For old people.  So there's that.  Let's hope I don't get mistaken for an old guy who needs hearing aids.  But they do have a pulsing blue light that indicates Bluetooth, so most people will know what they are.  Plus, this form factor is becoming popular and I see more people wearing these types of earbuds.  True wireless is pretty popular!
I had to change the tips out for the largest tips in the box to achieve the fit I needed.  And the 77's fit great.  I never once had one fall out of my ear.  Now, if I was running a 5K or something (which won't happen, just in case you wondered) I don't know if they would stay put the entire time.  But they fit nice and snug.  You'll have to move them around to get your right fit where you don't lose any sound.  If you don't find the right fit/seal you'll not experience the proper highs and lows in the music.  And the ambient noise in the environment around you may cause you to not hear very well.  When the seal is where you want it, you'll get pretty good sound.  These earbuds will never replace those over the ear headphones that are made for rich sound, but that's not the point with these.  These earbuds are meant to provide a good experience for listening to music and taking calls, on the go.  In fact, with my Google Pixel 3a XL phone, I couldn't turn up the volume all the way with these earbuds.  It was way too loud.  And the fact that these little earbuds pushed that much sound is quite amazing to me.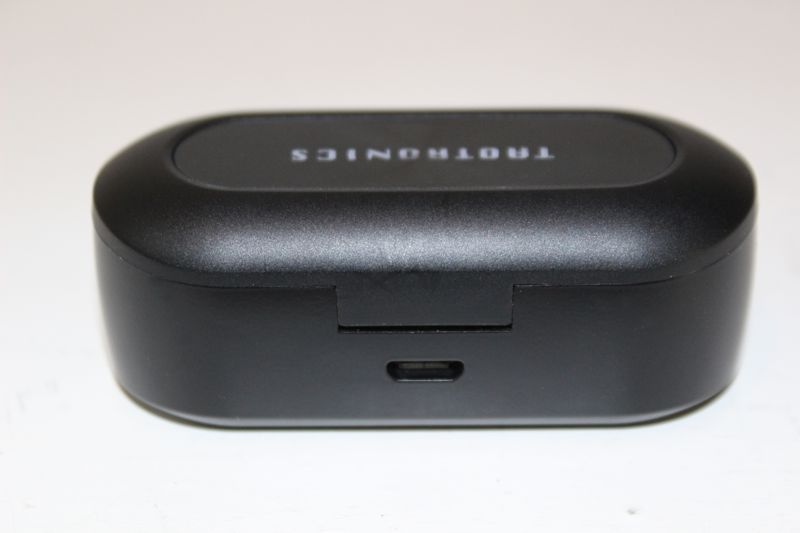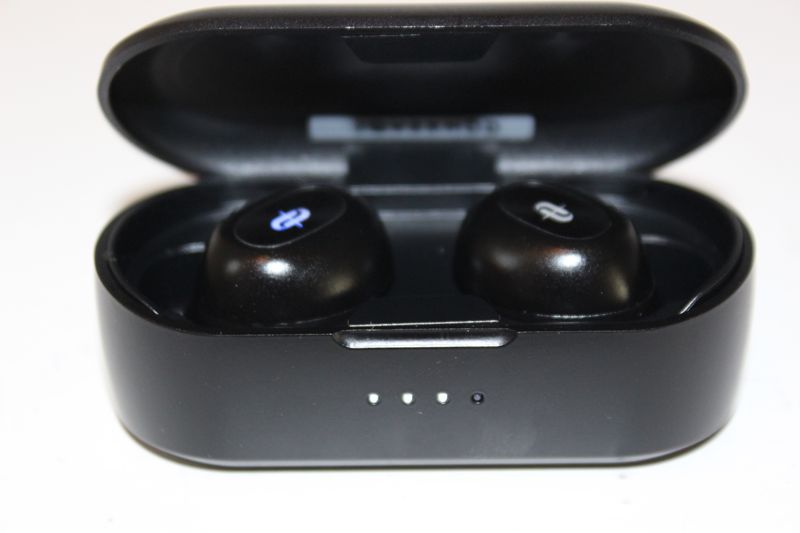 When you open the case where the earbuds live they immediately blink white and then blue indicating that they have connected with each other, then they immediately pair with your device (after the initial setup of course, which was seamless).  In fact, I would say that with my Pixel 3a XL phone the 77's connected in less than 2 seconds.  Sometimes they connected so quickly I didn't even have time to get them into my ears to hear the prompt for "Connected".  And when you put them back into the case and shut the lid they automatically disconnect from your phone.  I believe this is how the Airpods work for iPhone users, and it's really nice.
One of the coolest features of the 77's is that either earbud will work.  They are both the master and you can listen with both of them or just one of them, and it doesn't matter which one.  They can each perform controls on the touch sensitive surface on the outside of the earbud.  When you use both of them then the left earbud has the volume down function and the right earbud has the volume up function.  But when you only use one of them you have to use your phone's volume controls.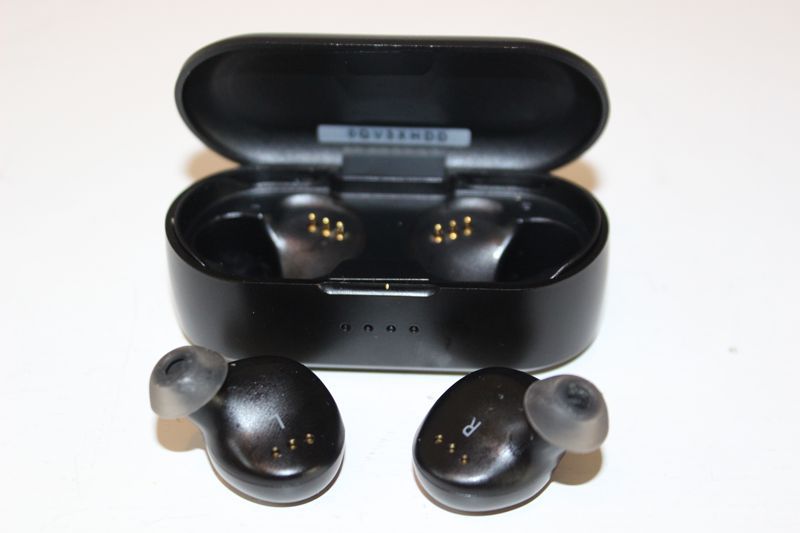 Using the 77's with phone calls was also a really good experience.  It isn't as good a call experience as it is with my Plantronics V5200 headset, but then again the music playing experience isn't as good on the Plantronics as it is with these 77's.  But the phone calls on the 77's work great.  I only had one person complain during a call and it was in a loud restaurant with lots of people talking in the background.
Each earbud has a flat surface on the outside that you use to perform certain functions depending on if you are in a phone call or listening to music.  I would like to say that the touch functions are seamless, but they aren't.  If I have any complaints about the 77's it is in this area.  When I first starting using them I had to read the quick start guide several times before I got the hang of how many touches did this or that.  Essentially you can tap once, twice, three times, or hold down for 2 seconds.  And each one of those taps, depending on which earbud you tap, does a different thing.  And it took some getting used to.
For example, if you tap twice on either earbud during the music it pauses the music.  And you double tap again to start the music back.  But I often missed my first tap because I hit the edge of the flat surface instead of right in the middle of it.  So that caused frustration numerous times as I tapped too many times, or too little times, to make it do what I wanted to do.  I more than once accidentally called the last person that I called.  Frustrating.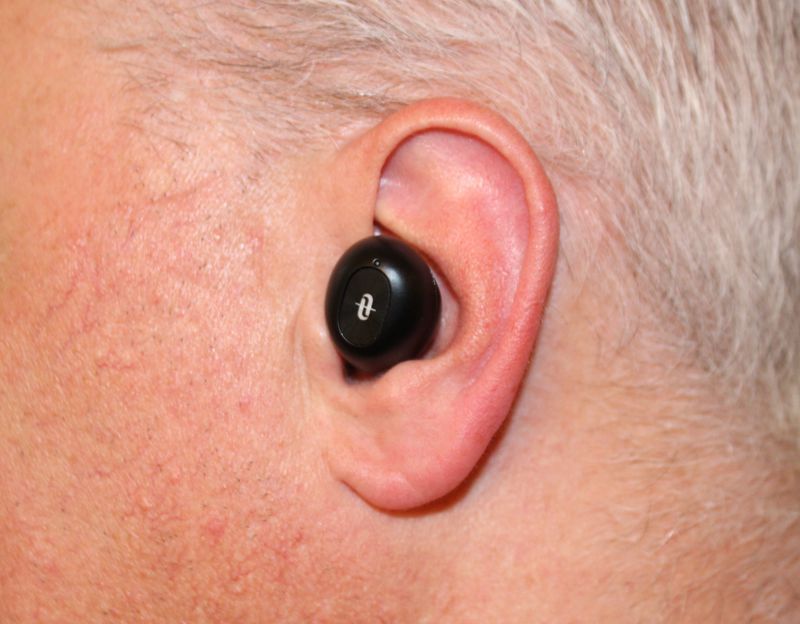 The last thing I will mention is the lack of voice/sound prompts.  For most of the touch functions there are no sound indicators, voice or otherwise, to let you know that it recognized your touch.  So when you are changing the volume, or pausing the music, or advancing to the next song… nothing.  And I guess that is why it was so confusing for me learning the touch functions because I didn't get any sound indication that I was doing it right.  I suppose it was done that way to save battery life.  At most you'll get 5 hours of use on a full charge.  And that is to be expected I suppose because these earbuds are small.  If you want a small form factor, that leaves less room for battery.  I get it.  It would be nice though if the voice indicators were more thought out.
What I like
Great price
Great form factor
Both earbuds are masters
True Wireless
What I'd change
Sparse amount of voice/sound indications
Touch interface (with few voice/sound indications) has a learning curve
Final thoughts
Considering the price of $59.99, the 77's are a great deal.  The sound quality is great and plenty loud for me.  The call quality is pretty good as well and will absolutely serve the purpose when you get a call listening to music.  The form factor is outstanding, and I don't look like I am wearing Airpod earrings. (Sorry, couldn't help myself)  The touch functions take some getting used to, but they work once you figure out how to properly use the touch interface, although the lack of voice/sound feedback is frustrating.
Would I recommend the 77's?  Absolutely!  I have numerous pairs of wired headphones that I have stopped using because the 77's form factor and sound are just too good, they connect to my phone immediately, every time, and the charging case keeps them comfortably safe and prevents me from losing them.  Add to that the great price and I can live with the shortcomings.
Price: $59.99
Where to buy: Taotronics.com or Amazon.
Source: The sample of this product was provided by TaoTronics.