We use affiliate links. If you buy something through the links on this page, we may earn a commission at no cost to you. Learn more.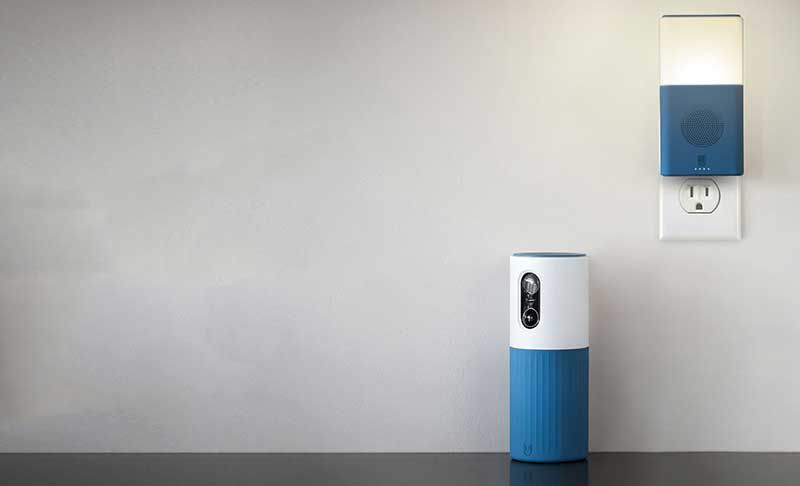 NEWS – BodyGuardz who has been a popular brand for smartphone screen protection and cases is now expanding its product focus into the smart home device category with security cameras and an emergency hub.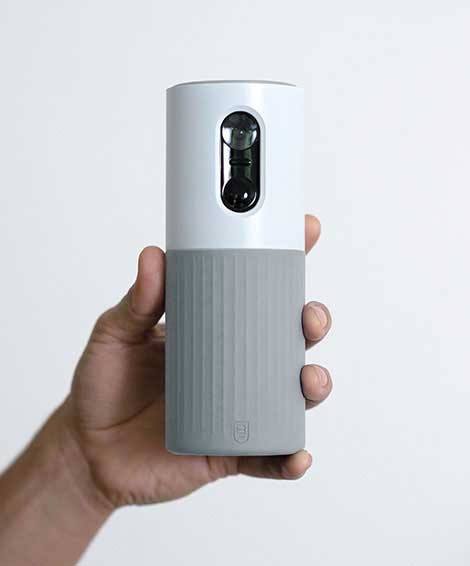 Their new Portable 360º Security Camera is a battery-powered camera that features a rechargeable battery and the ability to relocate it wherever you like to keep an eye on what's important to you.
The charging cable and AC adapter store right inside the camera which can run for up to 5 days on a charge.
With night vision, the ability to pan 360 degrees, 2-way audio and a 90dB siren, the Portable 360º Security Camera will be priced at $199 and will be available in January 2020.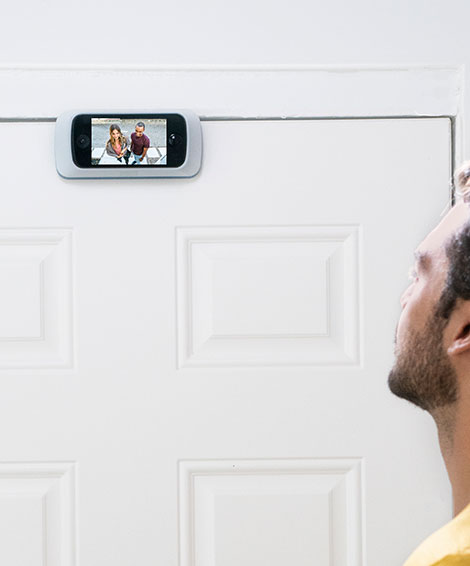 Next up is Portable Over-Door Camera which lets you see and hear who is at your door without them seeing you.
DIYphobes need not fear as this camera requires no special tools to install because it fits right over the top edge of the door. It's wireless too, so there's no need to run power to the camera. Just charge it up and enjoy the convenience of screening your visitors for up to 2 months on a charge.
With two 135º field of view cameras so you can remotely view inside and out, the camera is priced at $279.99 and will also be available in January 2020.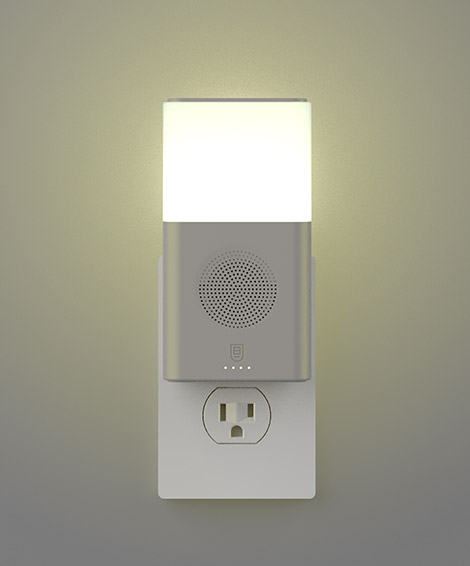 Last but not least is the Portable 5-in-1 Emergency Hub. It's a device that plugs directly into a wall outlet that connects to local NOAA and other national weather alert services to provide critical warnings in your area.
The other 4 features of 5-in-1 hub include a night light, a flashlight, a built-in a backup battery that you can use to charge your other gadgets in emergency situations, and a panic button that will sound a 90-decibel siren and will also alert your loved ones that you are in an emergency situation. The emergency hub is priced at $99.95 and you guessed it, it will be available in early 2020.
Head over to bodyguardz.com for all the details and then go back around the holidays to pre-order one of the smart home products.