We use affiliate links. If you buy something through the links on this page, we may earn a commission at no cost to you. Learn more.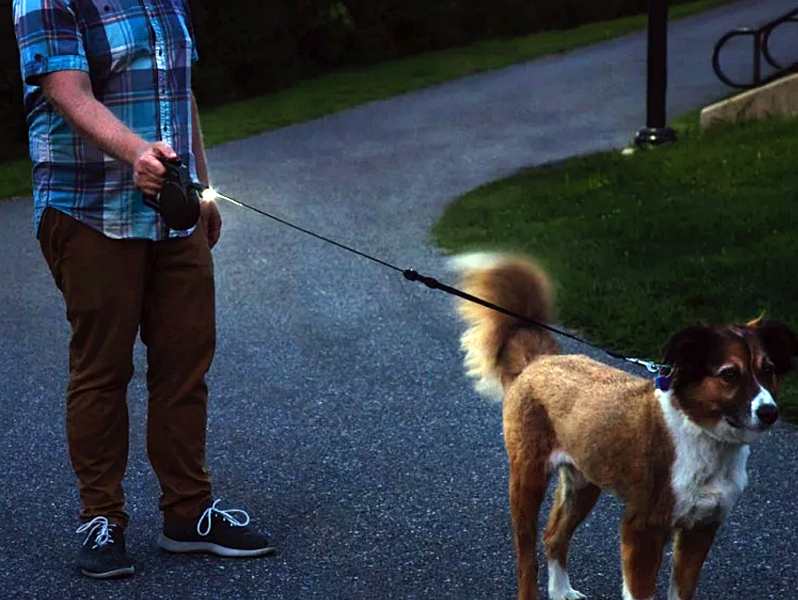 NEWS – If you're a dog owner, you know the importance of walking your pooch. It becomes harder to do this time of year because we lose daylight faster, and walking your dog at night is precarious at best. And if you've ever tried holding a leash and flashlight or cell phone at the same time, you know what I mean.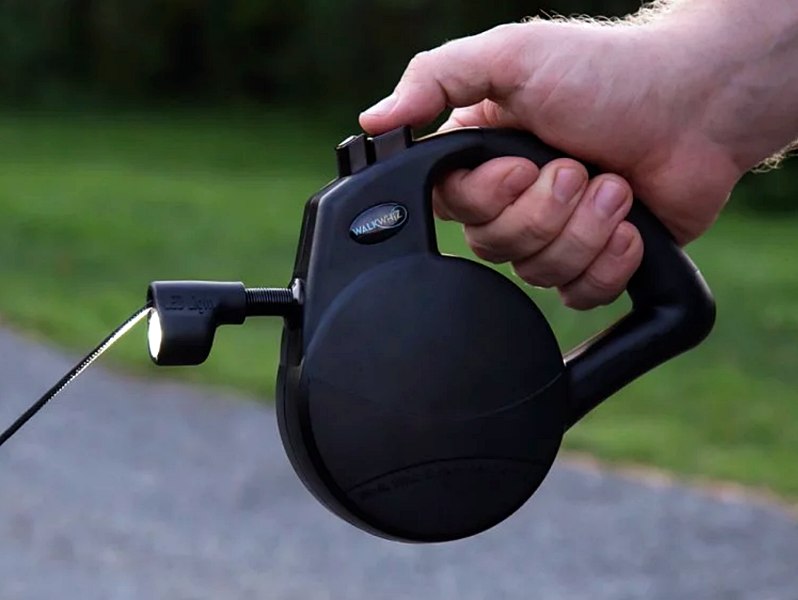 The WalkWhiz Tracking LED retractable dog leash will light the way for both you and your doggo. WalkWhiz is a 2-in-1 leash that frees up your hands by incorporating a bright beam right into the handle. The light is strong enough to light up a path up to 35 feet ahead, and it swivels 360º, so it lights up every turn your dog takes. For added safety, the front black tape of the leash is reflective.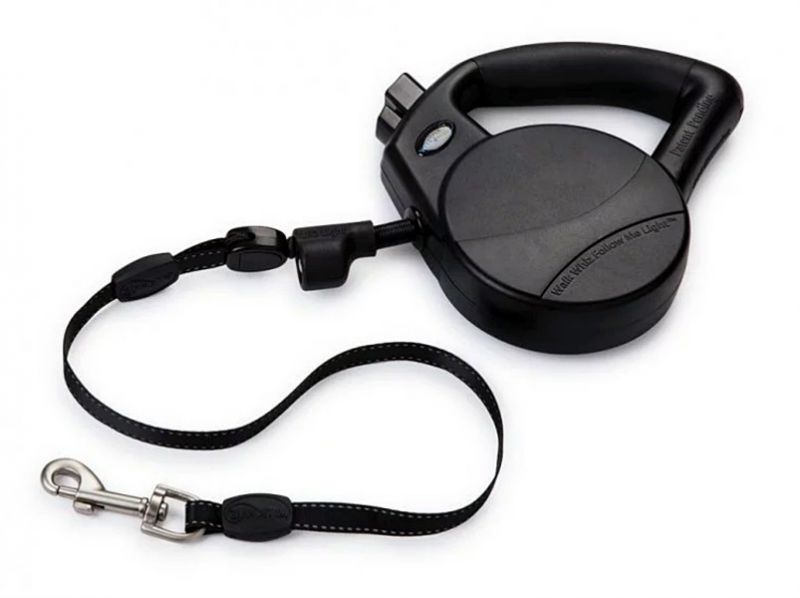 The 16-foot retractable lease also features a soft-touch rubber handle, an easy leash lock/unlock button, and a rustproof snap hook.
The WalkWhiz Tracking LED retractable dog leash sells for $19.95 and is available from The Grommet.