We use affiliate links. If you buy something through the links on this page, we may earn a commission at no cost to you. Learn more.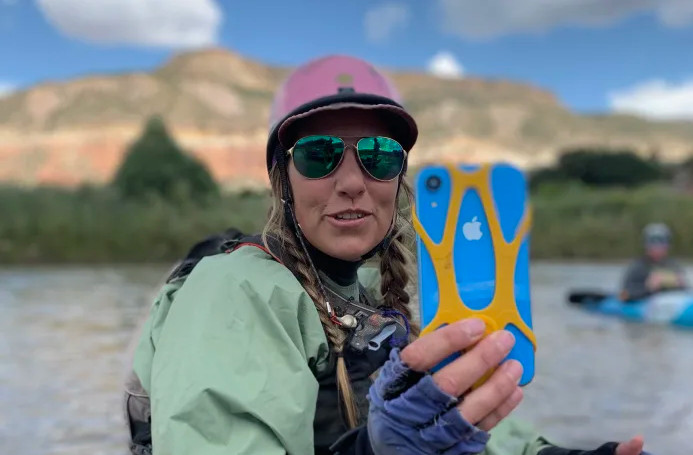 CROWDFUNDING NEWS – If you're like me, one of your biggest fears about taking your phone on adventures is losing your grip on your phone or having it slip out of a pocket and go on its own adventure. The Koala Super-Grip Phone Harness from Hangtime on Indiegogo is currently sitting at 1500% of its goal with over 2 weeks left in the campaign.
While looking, on initial glance, like something from a Borat sequel, the Koala is actually a clever harness and dummy cord that will help protect your phone from you, if not the environment. The industrial grade silicone harness stretches to fit over your cased or uncased phone while the urethane tether (dummy cord) helps keep your phone from making it all the way to the ground when you inevitably drop your phone.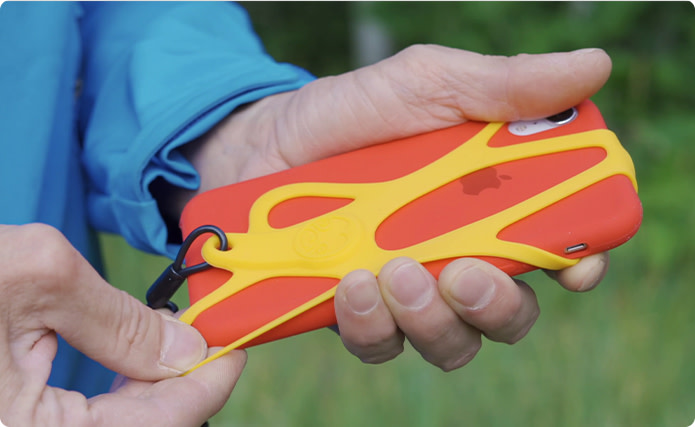 The dummy cord will hold 45 pounds and is of sufficient length (stretches to 4 feet) to allow you to still take selfies, if that's your thing.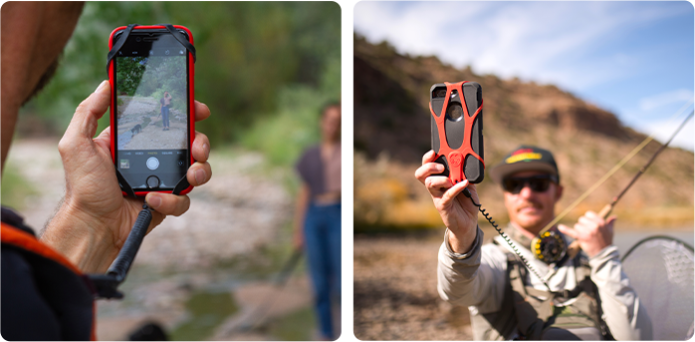 A high strength polycarbonate clasp keeps the dummy cord attached to your gear or clothing.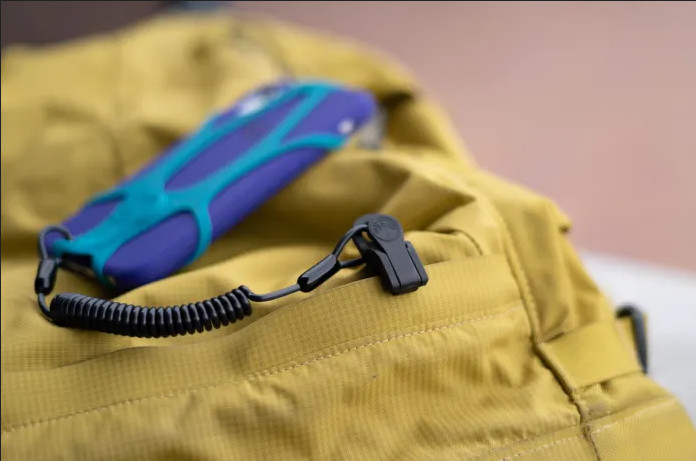 The unique design of the Koala system allows for compatibility with most phones on the market today (including the latest iPhones).
Prices start at $14 plus shipping. Hangtime anticipates delivery in November of 2019.