We use affiliate links. If you buy something through the links on this page, we may earn a commission at no cost to you. Learn more.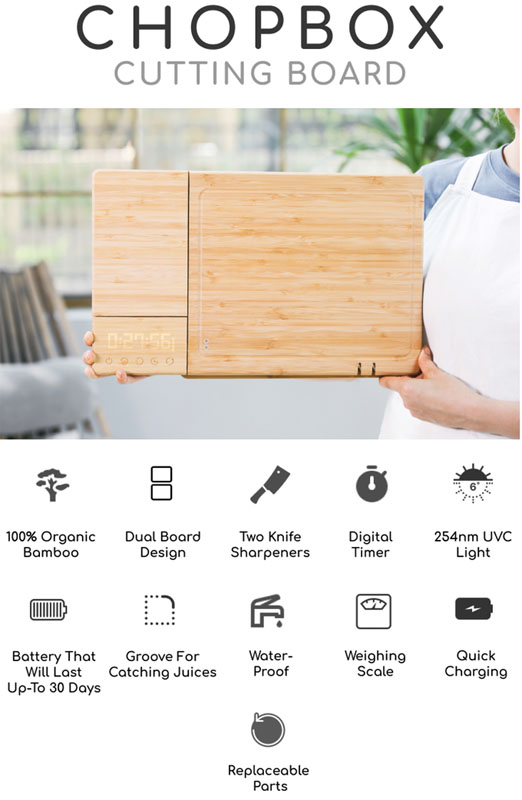 CROWDFUNDING NEWS – Kitchens never have enough cupboard, drawer or countertop space to hold all those kitchen gadgets that we gadgeteers need to create our culinary delights.  ChopBox thinks they have a way to tidy things up with their new cutting board that brings many other tools to the counter.
The ChopBox is made of germ-resistant bamboo that comes from renewable sources and is recyclable.  It is claimed to be easier on your knives and also on the environment.  It has a built-in deep groove to prevent liquids from running away on the counter.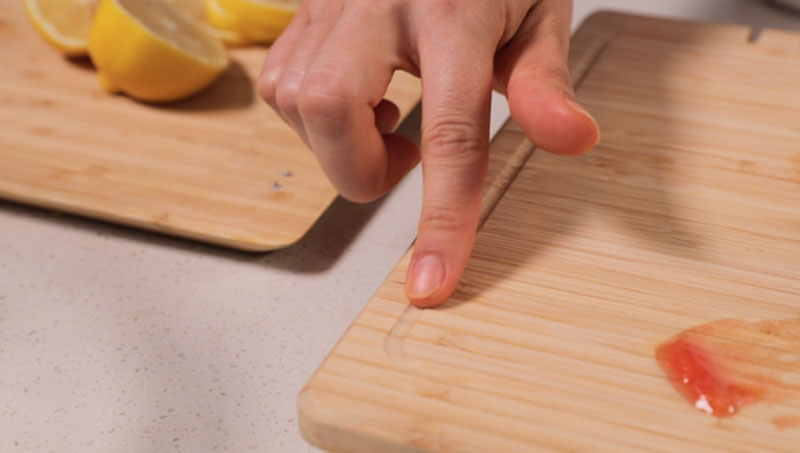 Speaking of knives, when they do get dull, the ChopBox has two different sharpeners built right in. One is a diamond stone sharpener and the other is ceramic stone to provide different sharpening levels.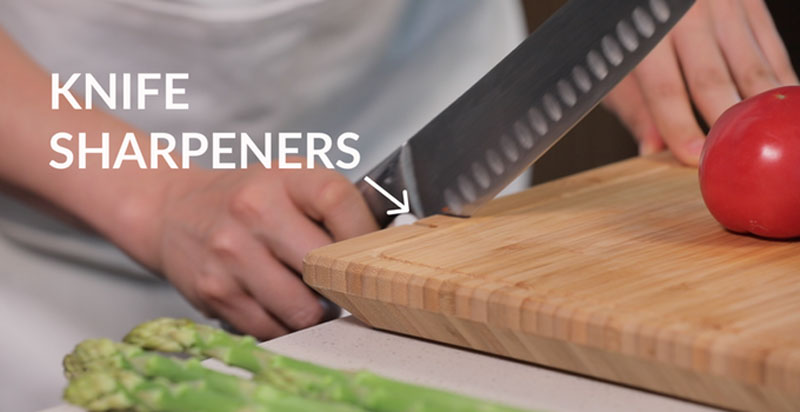 Along with the top cutting board, a second cutting board slides out, nearly doubling your working space.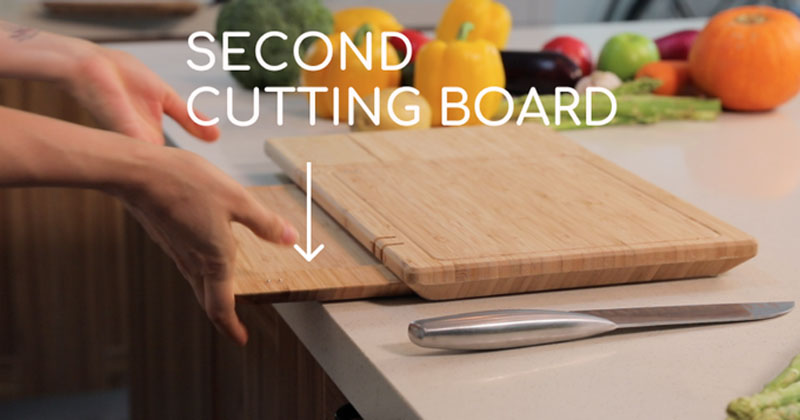 That second cutting board doubles as a serving tray.
The ChopBox also has a built-in food scale, allowing you to create your health-conscious proportioned meals easily. It can weigh up to 6.6 pounds, so cowboy portions can also be weighed.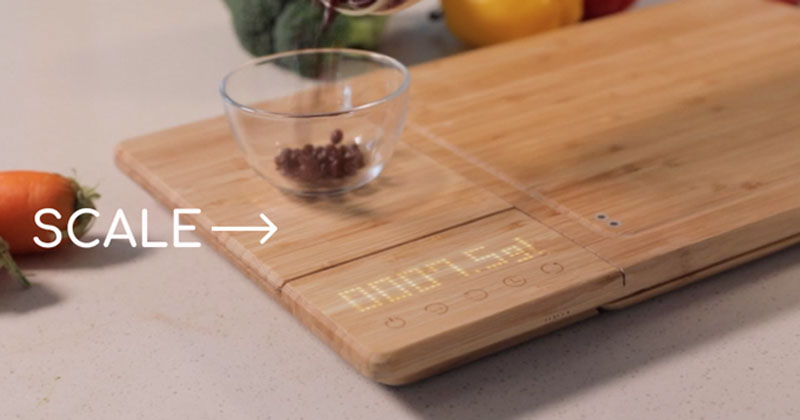 That display also doubles as a digital kitchen timer.  The buttons are etched into the bamboo. The timer can run up to ten hours, so you can time three-minute eggs or all-day smoked ribs.
ChopBox is micro-USB rechargeable with a one-hour charge delivering up to 30 days use before recharging.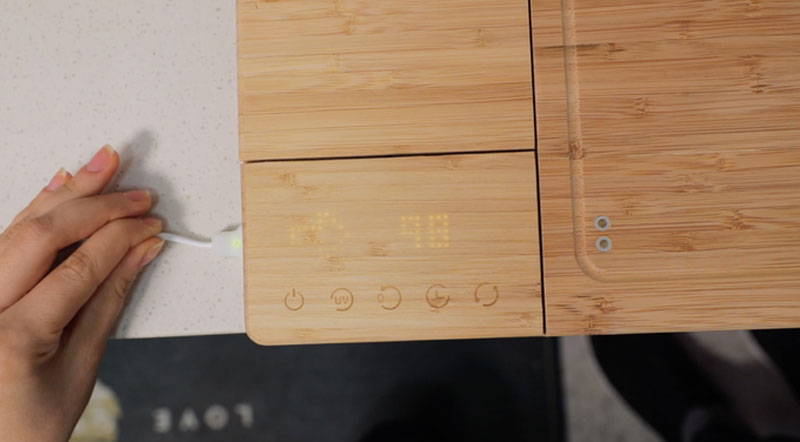 Clean-up is simple.  The ChopBox is IPX7-rated meaning it is fully waterproof and can withstand being in water up to 3 feet deep.  It is not designed to be cleaned in a dishwasher.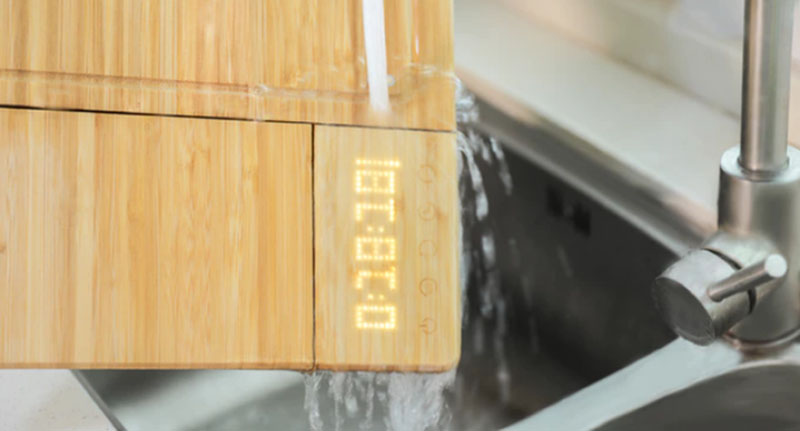 ChopBox's biggest differentiator is the built-in sanitizing UVC lamp, that can sanitize three knife blades and both cutting surface, killing 99.99% of germs and bacteria in one minute.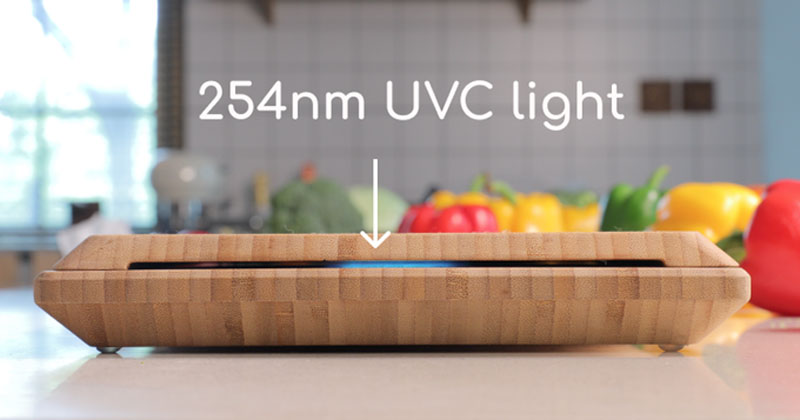 UVC sanitation brings a new level of food safety to the home kitchen. The light is designed so that no direct light will shine on the user.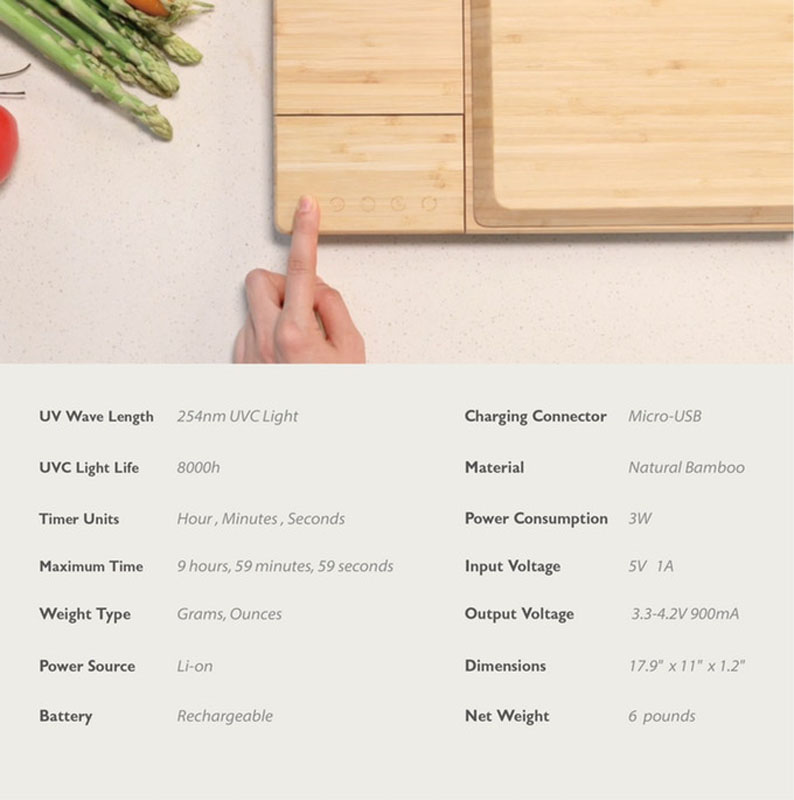 Several parts on the ChopBox are replaceable, so a maintained ChopBox should last a long time.
Their Kickstarter campaign ends Friday, October 18, 2019, at 10:55 AM EDT. They have blown away their original $10,000 goal with nearly $1.4M pledged as of this writing. There are still a few $99 pledges available before they go up to $119 at their Kickstarter campaign page. Shipping is expected in the November/December 2019 timeframe and they are committed to making Christmas 2019 deliveries.