We use affiliate links. If you buy something through the links on this page, we may earn a commission at no cost to you. Learn more.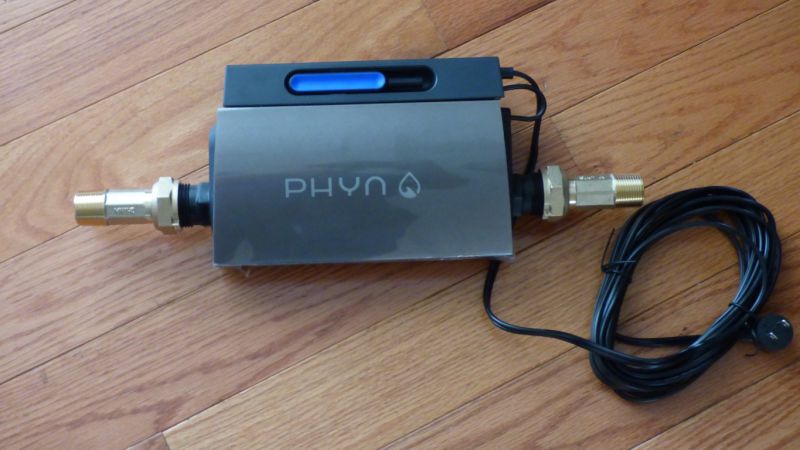 REVIEW – A few months ago, my neighbor had a burst washing machine water line, resulting in substantial damage, a huge mess, large expense, and a lot of frustration. It got me thinking that there should be a better way to prevent this from happening. I'm thrilled that the Phyn Plus Smart Assist shutoff should be able to alleviate situations like this.
What is it?
The Phyn Plus is an electrically controlled valve assembly that monitors water use, detects leaks, and can turn on or off the water in a home automatically or through a smartphone app.
Hardware Specs
8.43 x 5.6 x 2.97 inches
Weighs 2.2 pounds
120/220VAC, 19 Watts power consumption (GFI recommended)
15-foot cable
Horizontal or Vertical mounting
Indoor/Outdoor rated
Male pipe threads integrated into the device for easy connection
Full-bore construction
Single-device home protection
Plumbing "health checks"
Free Phyn App (iOS 9 or later, Android 4.1 or later supported)
Leak alert notifications
Manual shutoff tool included
Dual internal antennas, External antenna port (external antenna is optional)
Wi-Fi required, 802.11 b/g/n 2.4GHz
RGB LED display
Ultrasonic water flow detection
High definition pressure sensor accurate to +/- 1%
Temperature sensor +/-.05
Potable water safe
UL, FCC, and NSF certified
2-year limited warranty
What's in the Box?
Phyn Plus
Manual shutoff tool
Installation instructions
User manual
Installer toolkit containing screws. Wall-mount anchors and cable ties
Referral postcards
3/4 –inch adapter fittings and gaskets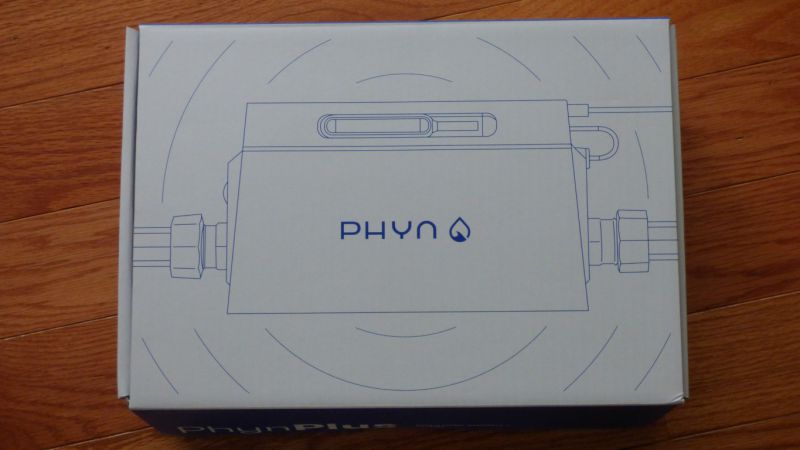 Design and Features
The Phyn Plus arrived in a snazzy, sturdy box, nested in another box in cardboard comfort.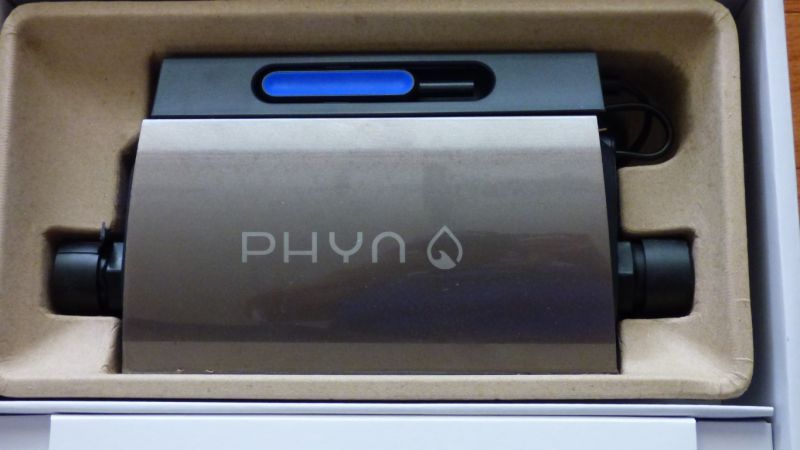 The included fittings are threaded. The installation will require adapters and piping to connect to your existing water system. Be aware, with the fitting adapters in place the entire assembly is almost 17-inches long. Make sure you have enough space. Professional installation is recommended, but if you are handy around the house, you can install it yourself, although, in tight spaces like mine, you might need to make some Dr. Seuss pipe bends.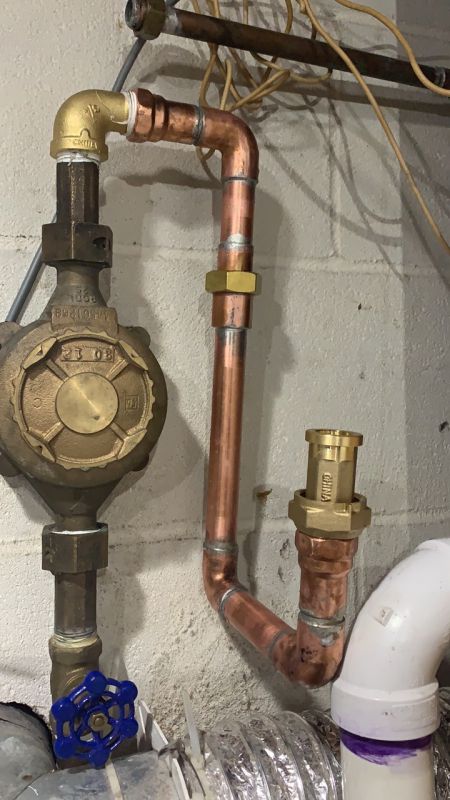 Installation took me an afternoon and it's necessary to turn the water off completely, drain and cut the pipes, and fit the Phyn Plus in place.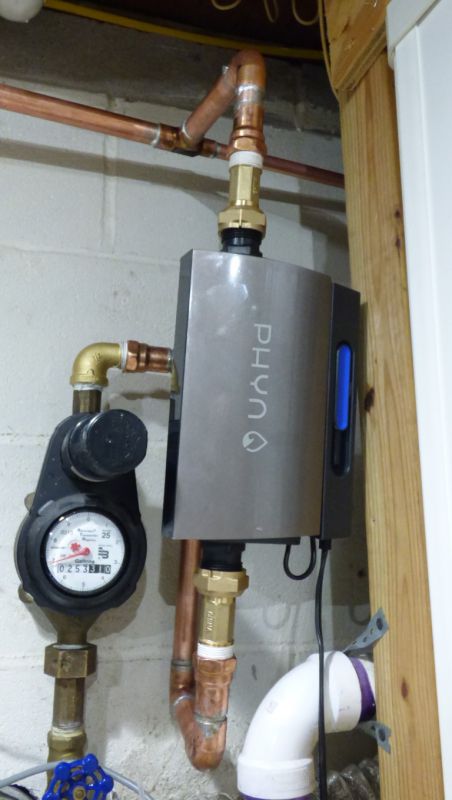 After completion, powering up for the first time is quite a light show. Mesmerizing blue and white lights adorn the side of the valve. Should the manual pushbutton be used to close the valve, a red line and blocked water is indicated on the display. Pretty slick.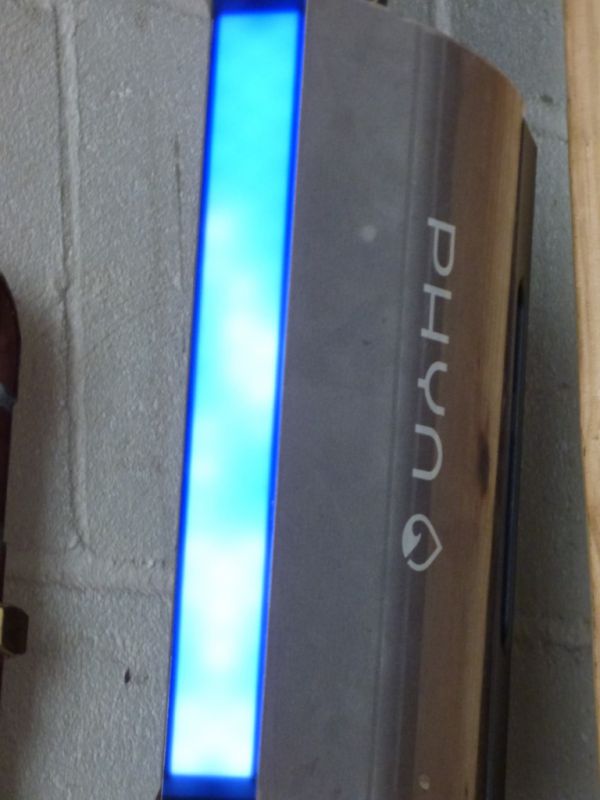 Interestingly, most of the time the display is blank, even with water flowing or during valve operation. I would like to see the option to turn the display on to show when water is flowing if there are leaks, or other system status indications.
At one point I experienced an issue with the valve not fully opening, but a quick email to Phyn had the issue rectified in a jiffy. Customer service was courteous and responsive.
Over the course of the next week, I ran the valve through many close/open cycles which take about eight seconds, as well as "plumbing checks" which take about four minutes. I was very impressed with the accuracy of the readings and the system's responsiveness.
Moving on to water usage, the system "listens" and learns the signatures of plumbing fixtures and gives a reading of how your home uses water. It's interesting and valuable data. You can help the system learning process along by identifying fixtures as water is used.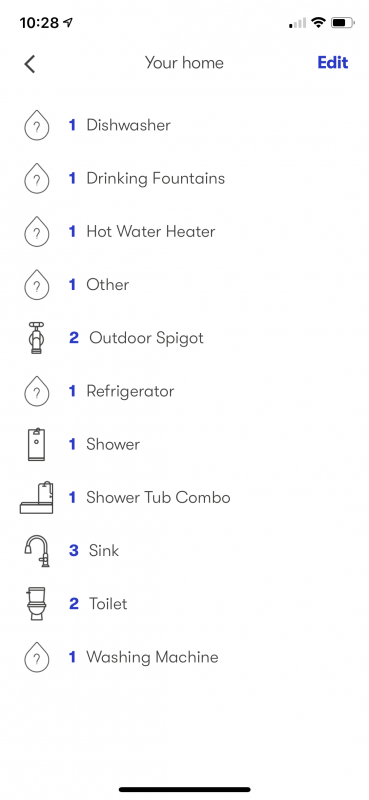 The Phyn Plus system takes about 1000 "events" (defined as operations of water sources in the home) to learn enough usage to automatically turn the water off due to a leak or burst water line. It's possible to manually turn this feature on, but it might not function as intended and turn off the water if someone takes a particularly long shower.  For me, it took about a month to learn my water usage habits. This review was particularly challenging due to the time required for learning and testing, but it was time well spent.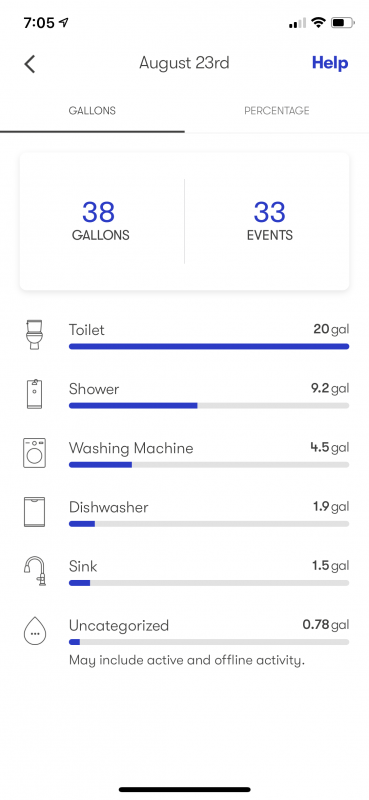 If your plumbing system should develop a small leak (an under-tightened faucet for example) with a flow of less than 0.1 gallons-per-minute, a daily pluming check sends a message indicating a pressure drop, prompting to give fixtures a look. This worked flawlessly over several weeks of testing.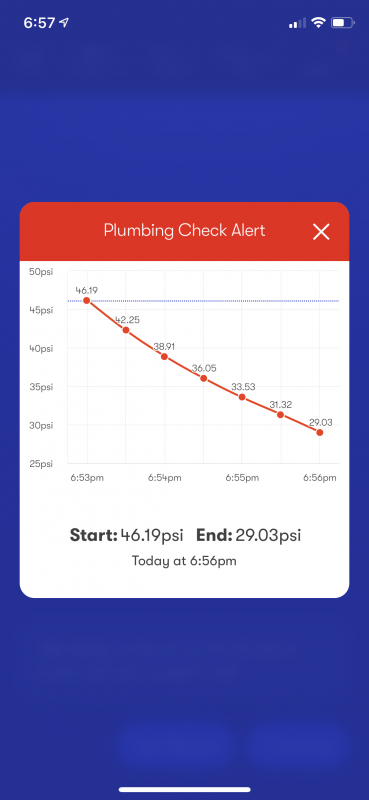 For small leaks, a daily automatic pressure test informed me that there was a loss in my home's water system pressure – the larger the leak, the greater the drop. This could translate to an under-tightened faucet handle (be prepared to scold your kids : -) ) to a pinhole pipe leak.  As soon as I had the valve installed, it detected a small leak in my system. Since the Phyn Plus is mounted over my sump-pump crock, drips would have mixed with ground water and I likely would have been overlooked for months or even years, costing me a small fortune in slowly wasted water. Bravo Phyn!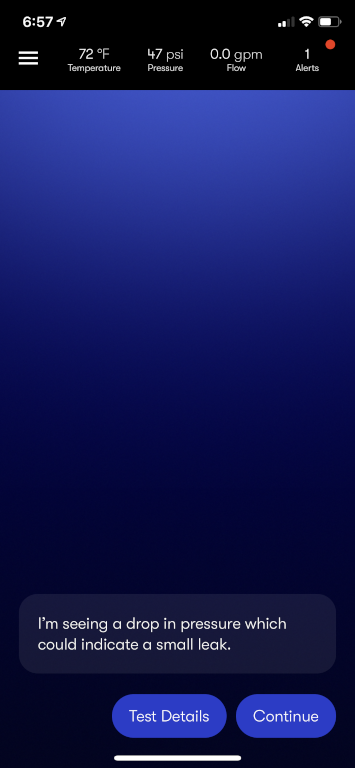 Phyn's app makes suggestions for resolution.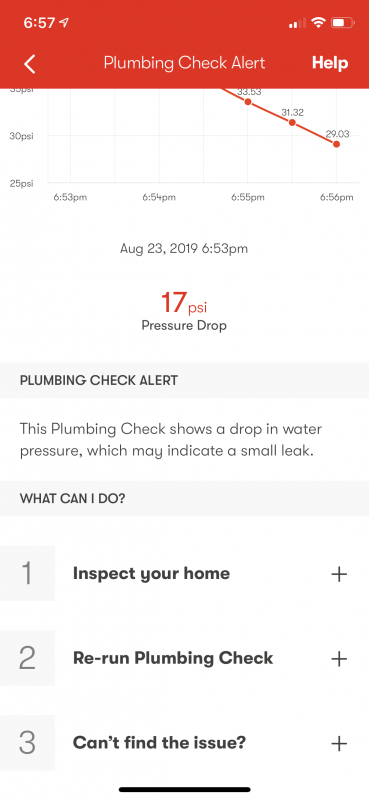 Phyn can also send text messages when something is amiss.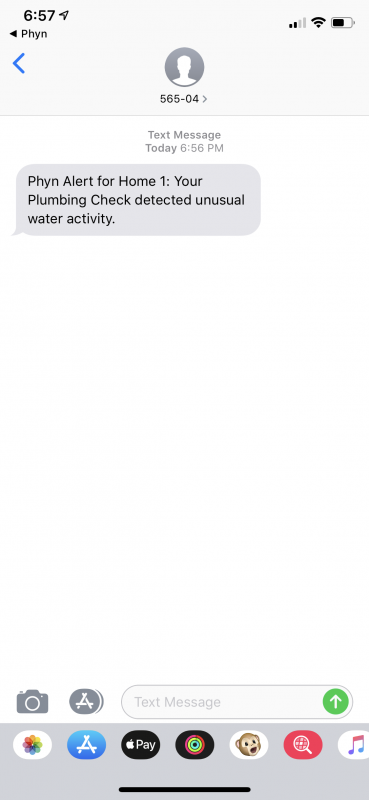 A few twists of the wrench and my system was water-tight again.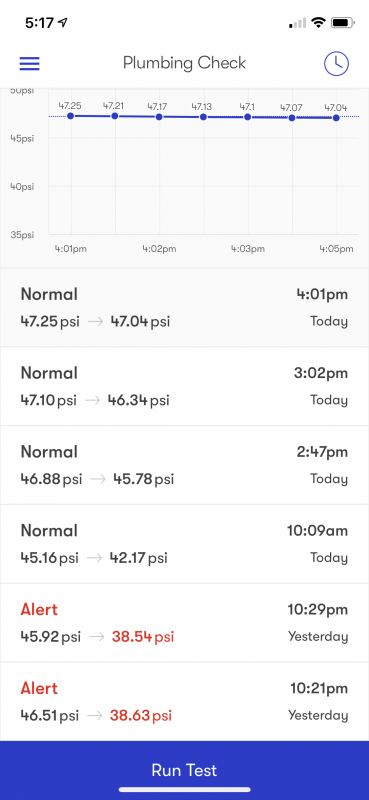 For a leak of larger than 0.1 gallons-per-minute, I received an alert that there was an issue. From the start of the "leak" to the automatic shutoff, only 30 minutes had elapsed. This translates from a small leak of 0.1 GPM producing about 3 gallons, about ½ a sink's depth of water.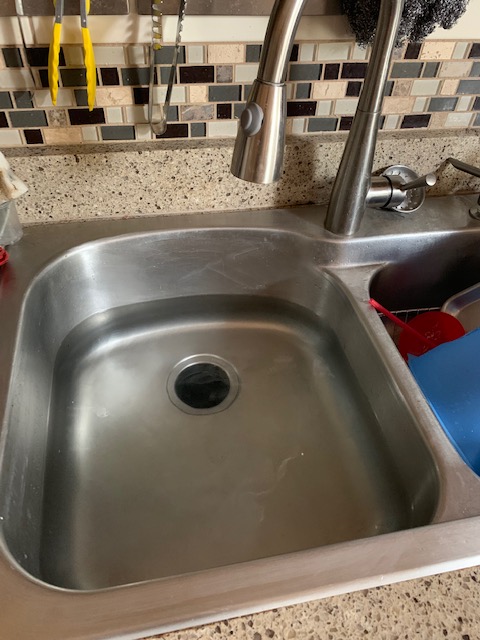 Alternatively, I could have manually turned the water off remotely at the first sign of trouble when the Phyn Plus sent the first messages, 15 minutes after water first started to flow.
Should the horrible occur akin to my neighbor's ruptured washer line, automatic shutoff would occur after 30 minutes of water flowing (in my case) at 4.5 GPM, resulting in 135 spilled gallons. This might sound like a lot, but without the Phyn Plus, 8 hours of water would be 2160 gallons on my floor just for a workday. If I were on vacation, 7 days of water flowing in my basement would amount to a colossal 45,360 gallons! Of course, if your water pressure is higher than mine, considerably more water would have been lost. To add insult to injury, my water bill would have increased by $252.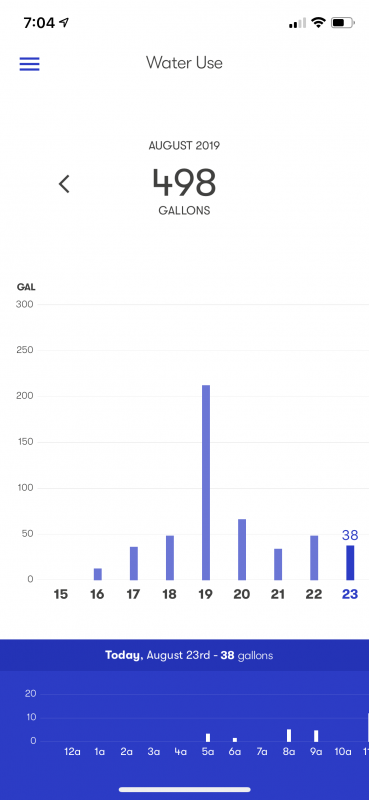 Hmmm, let's see… over a week, 135 gallons of lost water versus 45,360 gallons…   It's the difference between damp carpets I can clean up myself with a fan and wet-vacuum or replacing everything in a furnished basement. The Phyn Plus wound have saved a furnace, AC, beds, sofas, washer, dryer, carpet, home theater, drywall, and electrical wiring to name a few. In my home's case, my sump pump would have been able to drain off some of the spilled basement water, but if the rupture had been on the first floor of my home, I certainly would have kissed my hardwood floors goodbye
Clearly, Phyn Plus is a hero!
What I like
Automatic shut off
Remote operation
Lots of useful water usage data
Great customer service
Capable app with ample alerts
Self-learning of my water usage habits
What I would change
More use of the LED display would be welcomed.
Final thoughts
The Phyn Plus is one of those gadgets that could mean the difference between a minor inconvenient water spill and full-blown home devastation. It's pricy, but one event might save far more than the cost to purchase and install.
Price: $699.00
Where to buy: Phyn Plus
Source: The sample for this review was provided by Phyn LLC.