We use affiliate links. If you buy something through the links on this page, we may earn a commission at no cost to you. Learn more.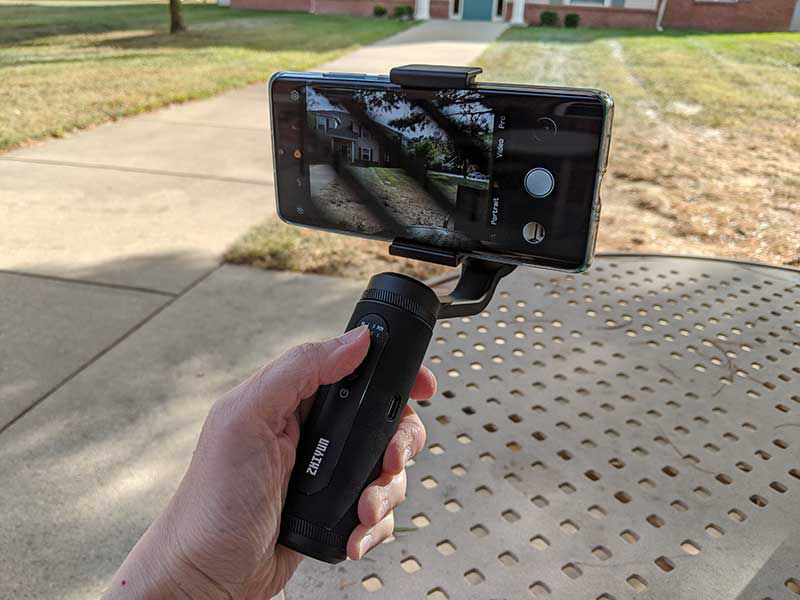 CROWDFUNDING NEWS – Can you improve your smartphone videos by making them smoother with a gimbal? Yes! But most gimbals are big bulky devices that you won't want to carry with you everywhere you go. That's why the SMOOTH-Q2 is a mobile gimbal from ZHIYUN is worth checking out. They are currently seeking funding on Kickstarter. Let's take a look.
What is it

The SMOOTH-Q2 is a mobile gimbal/video stabilizer from ZHIYUN.
Why do I like it?
I like the ZHIYUN SMOOTH-Q2 because it's small enough to fit in a large pocket or normal-sized gear bag and it has an all-metal construction that gives it a rugged and premium feel. I also like that it has a removable 21700 lithium-ion battery that provides 16-hour runtime and charges via USB-C.
ZHIYUN sent me one of their early models to check out and I have been impressed by the look and feel of this gimbal.
I love the fact that the phone holder is a separate metal clip that can be removed from the gimbal when you need to use the phone for other things like making and taking calls.
It's also nice that the handle is large enough that it supports the phone on a flat surface. You can also attach the gimbal to a tripod because it has a threaded socket on the bottom of the handle.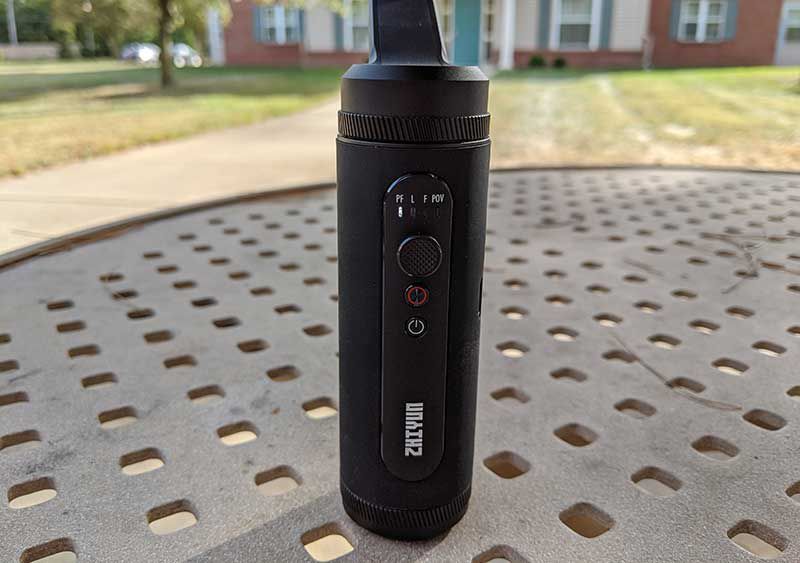 The handle has status LEDs that show the mode and the battery charging status. Below the LEDs is a small 5-way joystick/mode selection button, a shutter/record button, and a power button.
Although the instructions were all in Chinese, it was easy to use because you aren't required to use a dedicated app (unless you want to use the ZY Play app). It's supposed to allow you to use the stock camera app. I tested it with my Huawei P30 Pro and wasn't able to get the shutter button to work even after I paired the gimbal with the phone via Bluetooth. But, I'm probably just missing something obvious since I can't read Chinese. Or it's possible that this feature isn't implemented in the sample they sent me.
I found that the gimbal worked smoothly and it was comfortable to hold since it is small. But, since I have a large phone (P30 Pro), it's still somewhat top-heavy and can be a strain on your wrist after using it for a while.
If you look at the video closely you will notice one big issue where the gimbal motor shows up on the bottom right side of the video frame. From what I've heard, there will be a firmware fix to address this. How can firmware fix a hardware issue? They can modify the angle of the camera via software.
Update 09/26/19
Regarding the motor of Smooth-Q2 appearing in your camera shoots, we have updated Smooth-Q2 firmware to address these wide angle lens issues. Please re-download our ZY Play beta app to update Smooth-Q2 firmware. After that, you could activate the wide angle lens mode by triple-clicking the record button.
Wide angle lens mode:
* When this mode is activated, the tilt axis is slightly lifted to avoid the roll axis motor appearing on the screen.
You mentioned, "I tested it with my Huawei P30 Pro and wasn't able to get the shutter button to work even after I paired the gimbal with the phone via Bluetooth".
Did you change the Huawei P30 Pro camera settings to using the volume key button to trigger the video recording function? If your camera app supports volume keys (on your phone) to trigger recording/shooting, it should work with Smooth-Q2. I will test this tonight (Julie).
Where can I find more info?
The ZHIYUN SMOOTH-Q2 campaign ends on 9/27/19 they have already met their funding goal of $100,116. You can pre-order a ZHIYUN SMOOTH-Q2 starting at $109. After the ZHIYUN SMOOTH-Q2 campaign ends, rewards are estimated to start shipping in October 2019. Visit their Kickstarter page for all the details.