We use affiliate links. If you buy something through the links on this page, we may earn a commission at no cost to you. Learn more.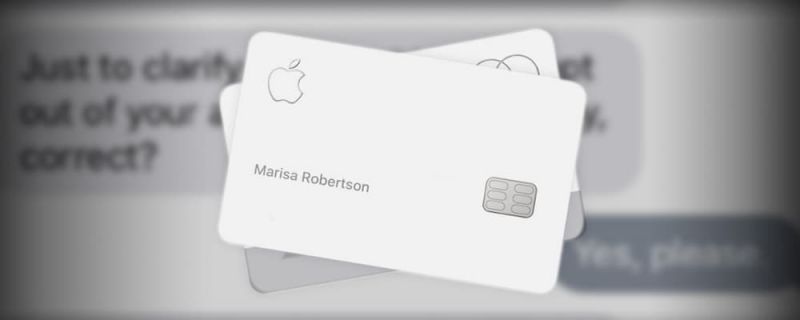 NEWS – If you snatched up a fancy new Apple Card in the past week or so, you might want to take a good look at the terms and conditions, particularly under the Arbitration Provision section near the end of the document.
Therein it states:
By accepting this Agreement or using your Account, unless you reject arbitration as provided below, you acknowledge that YOU ARE GIVING UP THE RIGHT TO LITIGATE CLAIMS (AS DEFINED BELOW) AND THE RIGHT TO INITIATE OR PARTICIPATE IN A CLASS ACTION.
That basically means if there happens to be any sort of class action lawsuit against Apple or Goldman Sachs, or if you have a personal issue with the card, you waive the right to have a jury trial or be heard in a standard court.
Fortunately, it's extremely simple to opt out of this provision, in this case. All you have to do is send a message to Apple through the Wallet app within 90 days of applying.
Simply select your card from the Wallet app, tap on the three dot icon in the upper-right corner of the screen, and tap on the "Message" icon. This will open up a chat window, and all you have to do from there is type out something like "I would like to reject arbitration." Below is a record of my conversation with the Goldman Sachs representative who is probably dealing with a lot of these requests.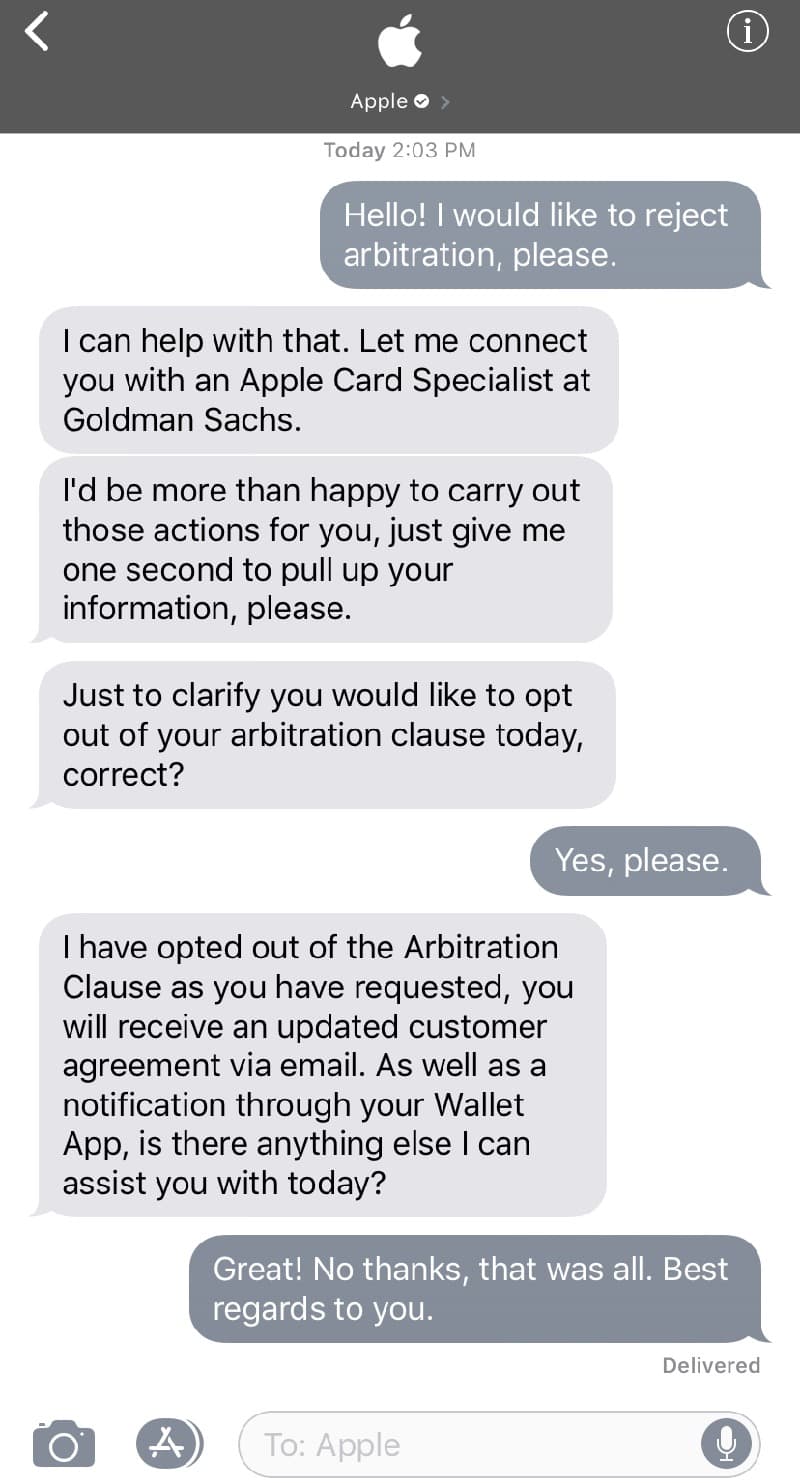 The whole process took all of 5 minutes. I not, however, receive any email or Wallet app notification, so I took a screenshot of the conversation and saved it in a note, just in case.
But it's nice to see a very quick way to reach support. All in all, I really like the Apple Card so far, especially its unique interface built right in to the Wallet app. If I find any more tips or tricks I'll have to keep them in mind for a future post.