We use affiliate links. If you buy something through the links on this page, we may earn a commission at no cost to you. Learn more.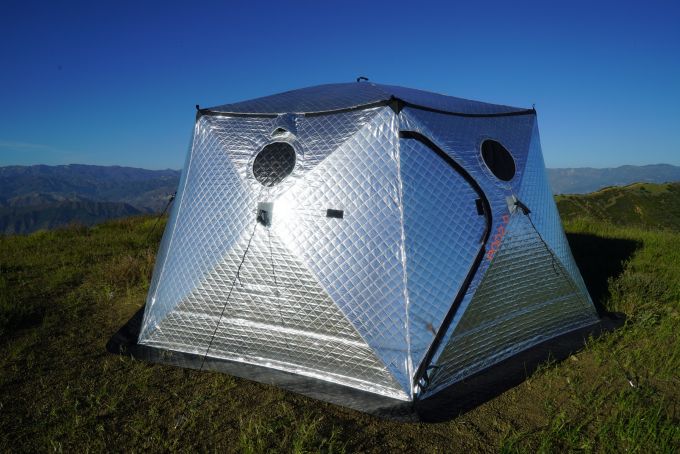 NEWS – I've never been camping because bugs, no showers, no flushing toilets, dirt, bugs, and bugs. But if I were ever to cross that activity off my bucket list, I'd consider it if I had one of these ultracool SHIFTPODs to sleep in.
The SHIFTPOD looks like an Airstream camper and a tent had a baby. It is made of reflective material to keep the 100sq foot interior cool and features 2 doors with bug screens and 6 windows with bug screens. So yay, no bugs!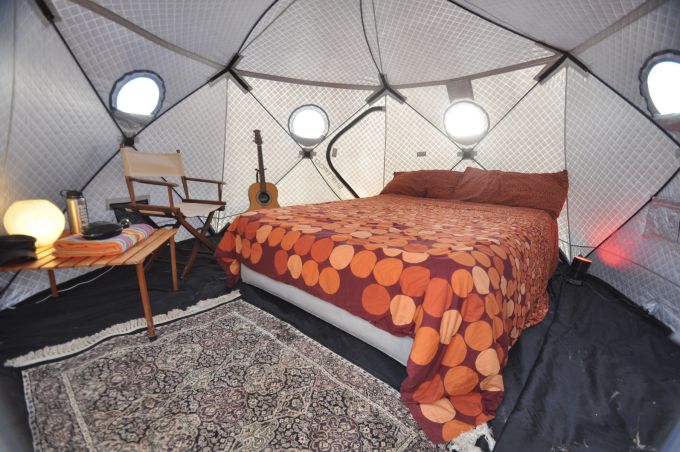 The most insane thing about the SHIFTPOD is that you can set it up in a minute. To that, I say what?! No way. Check out this video:
The only downside to the SHIFTPOD is that it's not exactly designed for the backpacker because it's heavy at 65lbs. You won't want to hike with it. But if you're driving to a campsite, you'll be the envy of all your friends.
The SHIFTPOD sells for $1299 from Advancedsheltersystemsinc.com