We use affiliate links. If you buy something through the links on this page, we may earn a commission at no cost to you. Learn more.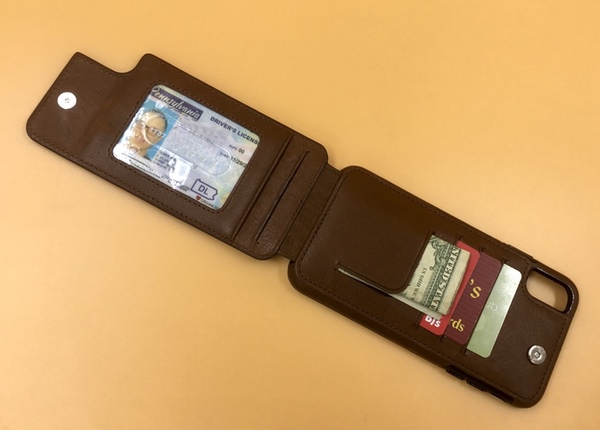 REVIEW – So you're trying to ditch your wallet, but you need a bit more room for cash and cards than one of those single-slot phone cases. The Sena Wallet Skin Leather Case may be the answer you're looking for. It features a design that still maintains that minimalist profile, and it looks great too. How does it stand up to our testing? To the review!
What is it?
It's a combination wallet/iPhone case. The one I am testing is a bundle package for the iPhone XS Max, but many styles and device types are available.
What's in the box?
I've got the bundle, so my test package includes both the case as well as a screen protector (you can get just the case). The screen protector includes all the stuff you need to apply the screen (a cleaning swab, applicator, and a bit of adhesive film to remove dust that might collect during application).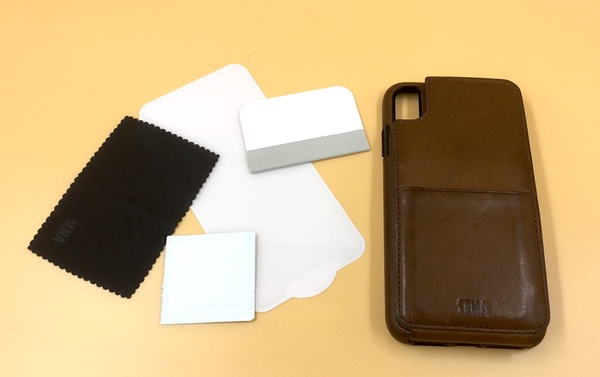 Specs
3.25″ by 6.25″ by 0.75″ deep (closed)
3 ounces total weight (without phone)
Design and features
The Sena Wallet Skin is a combination iPhone case and wallet design. What's interesting about this particular design is the form factor. The front of the phone is fully exposed, while the back panel flips down to get access to all of your cash and cards.
Your phone is nestled in a form-fitted case that includes a plastic bumper to protect it from drops and bumps. The back is also protected by a felt lining to avoid scratches: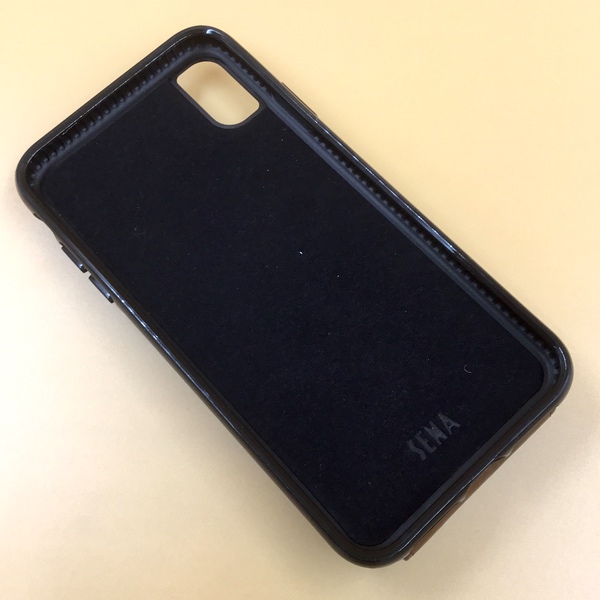 Simply pop your phone in the case, and you're good to go. While the edges are protected, the entire front face is open so that you have uninterrupted access to all the features. If you buy the bundle you'll get a tempered glass screen protector to fully armor your phone.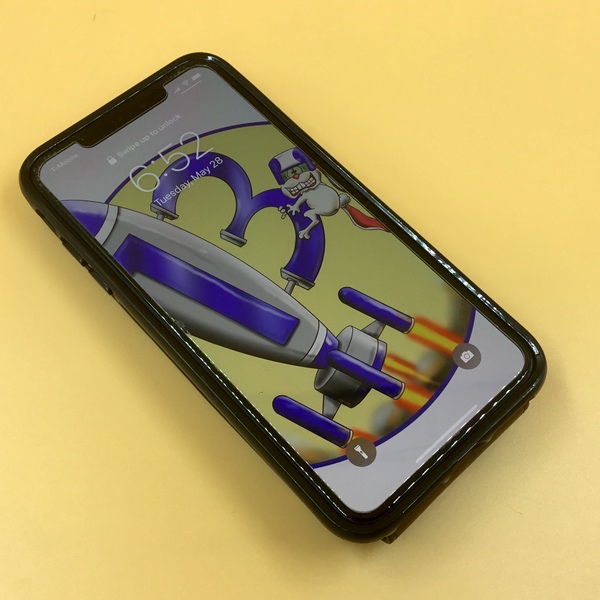 Sena doesn't mention anything about the leather sourcing, which looks to be a thin cover backed by vinyl or plastic throughout the build. While it may be thin, it's pretty well crafted. I'm not seeing any scratches that pull through an underlying color, and the leather itself has a deep, rich texture. I've been using mine for about 4 weeks, and haven't noticed any signs of wear on any of the corners either.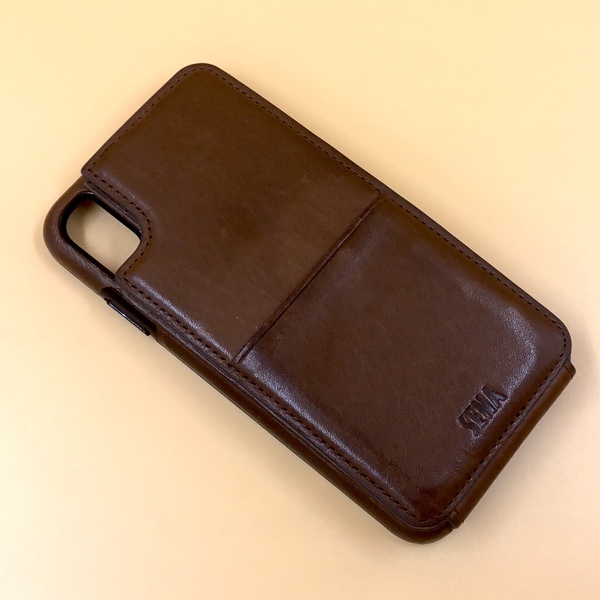 The build quality is excellent. The phone fits perfectly with open access to ports and speakers, while the flap is connected by an extra reinforced bit of leather for additional durability. Check out the close up below: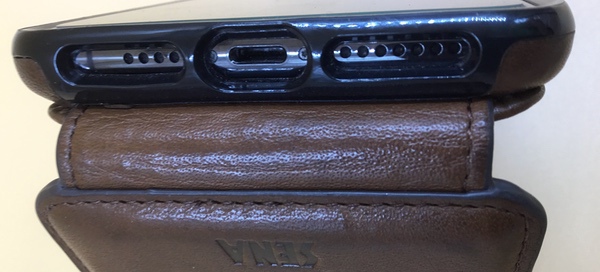 Same goes for the camera port. The case is precisely cut for a tight fit that doesn't interfere with the camera when you want to take a picture.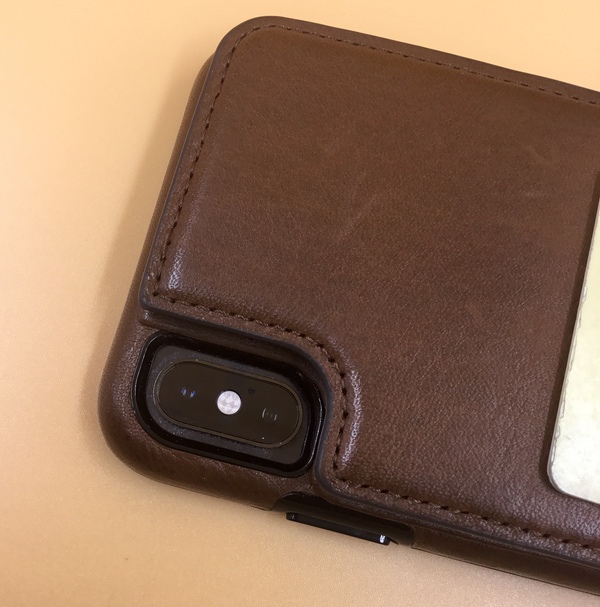 Buttons are molded into the plastic bumpers, with the typical open slot for the silencer switch. Controls work great right out of the box, and don't require any break-in period to get to smooth function: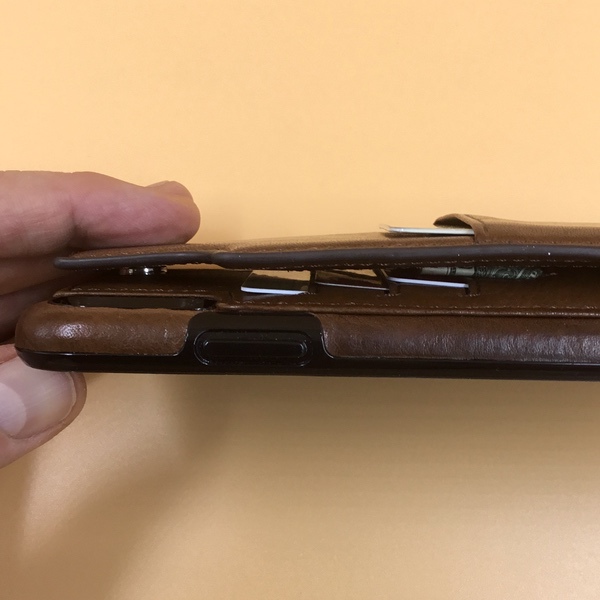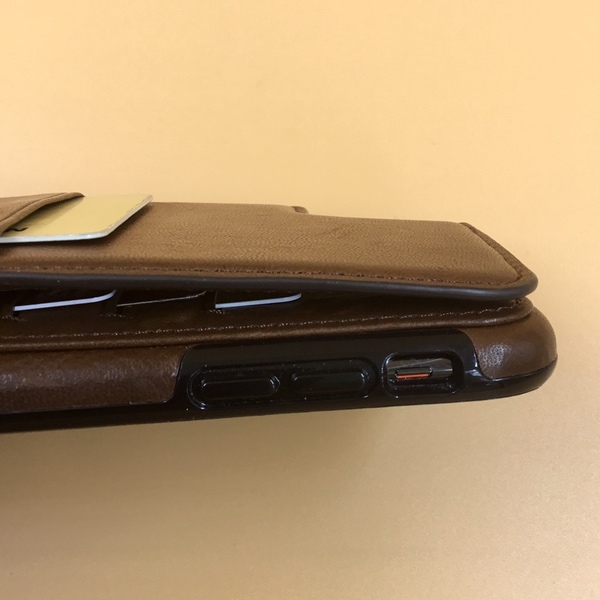 You'll find one card slot on the back panel, perfect for a work ID if you need to badge-in to your place of business. A magnetic snap closure keeps the flap in place. Open it up, and you'll find room for 5-6 additional cards and your cash. The flap side has a card slot with a clear window and a cutout so that you can easily slide your cards in and out. There's a second card slot behind it.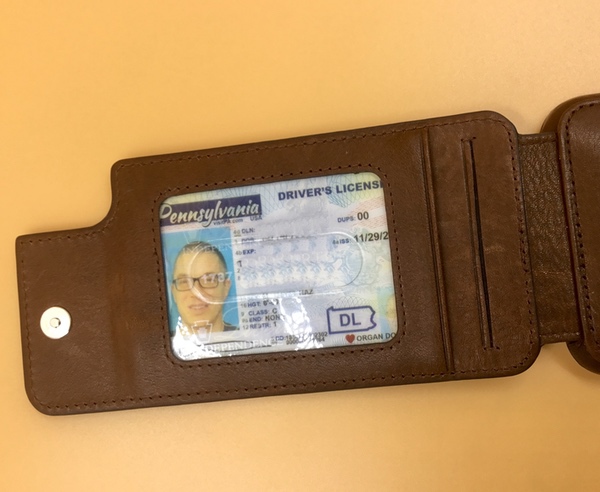 The side on the back of the phone includes three additional card slots and a little tab that can be used to stuff a few bills if you need them: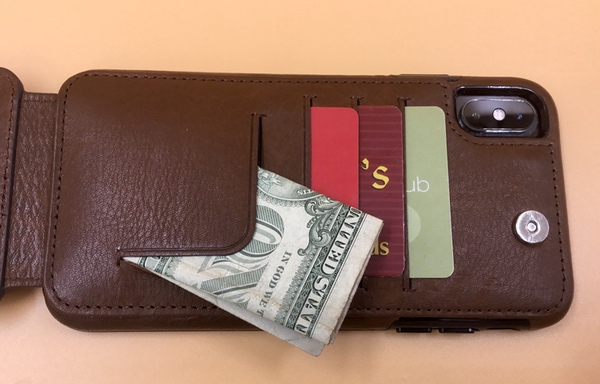 When folded, the total depth of the case is about 3/4″, but that will compress down a bit when you have it in your packet. Here's a side shot for reference: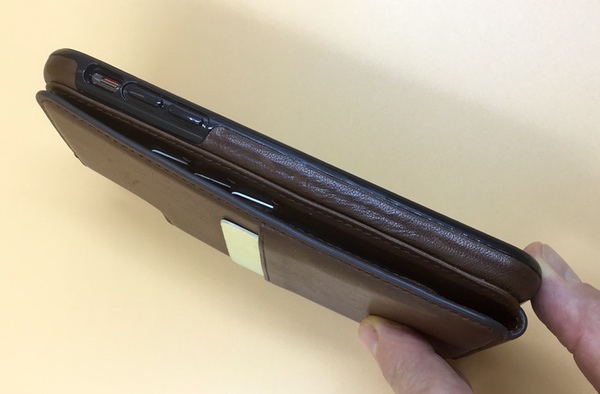 Performance
If you're a minimalist but you need *just* a bit more capacity from a phone wallet, the  Sena Wallet Skin Leather Case might be right for you. I think it comes down to how much stuff you need to carry, and how much you use your phone.
The Sena Wallet Skin design works really well in day-to-day use. It's not much bigger than a standard wallet, so you can carry this in your front pocket. After a month of use it looks just as good as the day I got it, so construction looks to be on point. I also really like that the design doesn't interfere with any of the phone functionality.
Another plus here is that the card slots are very tight, so your cards won't pop out when you use your phone. On the flip side, you'll want to keep those frequently used cards in the clear panel slot with the cutout so that you can slide the cards out with your finger. Otherwise, you'll be engaged in a wrestling match to get to the rest, which can be a little irritating when you're in line at the convenience store. You'll be able to get a couple of bills in the cash flap, but a wad of bills will interfere with the closure mechanism. The bottom line is that you'll want to think about how much you carry on a regular basis to see if this configuration works for you.
If you're the type who is on your phone all the time, this may not be your jam. Because I am so used to carrying my phone separately, I have a tendency to leave it on my desk when I run off to a meeting… which isn't good when leaving cash & credit cards (and ID) out there. If you're traveling (or going to the gym) you may have similar concerns about exposing your essential stuff in public places each time you use your phone. You'll want to think about how and where you go on a regular basis before choosing this case.
What I like
Sleek, good looking design
Well built with nice finishing
Very usable form factor that does not interfere with phone use
Cards are tight, and won't fall out when using the phone
What needs to be improved
Tough to get cards out of those tight slots when you need them
Limited capacity may not work for some users
Final thoughts
The Sena Wallet Skin Leather Case is a well-designed and good looking alternative phone case for those who want to go without a wallet. But it does have capacity limits, so it's something you'll want to keep in mind with respect to your daily use. If you can run with 6-7 cards and a couple of bills on a regular basis, I think you'll be happy with this case.
Price: $79.95 for the bundle, $69.95 for just the case.
Where to buy: Sena
Source: The sample of this product was provided by Sena. Check out their Twitter, Facebook, and Pinterest accounts.